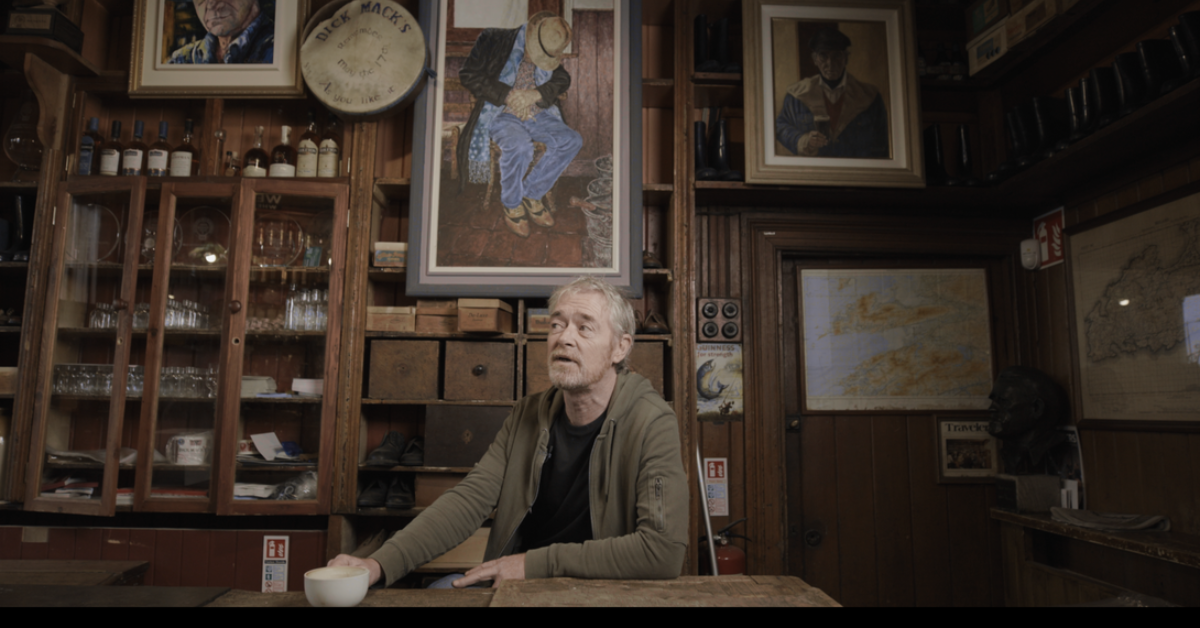 Galway Film Fleadh: Blow-Ins, Hole in the Head, The Job of Songs and More.
The Galway Film Fleadh is back with inspiring and entertaining films & events in Galway from July 5th to 10th!
The 34th Galway Film Fleadh will feature Blow-Ins, Tukdam: Between Worlds, Hole in the Head, The Job of Songs and The Troubles, a Dublin Story at Pálás Screen 1.
Screenings:
Blow-Ins at 12pm
World Premiere
The Dingle Peninsula is a rural area in County Kerry, situated on the edge of the harsh Atlantic Ocean, with a strong Irish language culture. It's an island within an island. Despite this, the town boasts a foreign population of nearly 30% – the locals refer to these individuals as "blow-ins". What brought these people here? And what caused them to stay?
With a wide variety of characters, we gain insight into the unique magic of the area and what it means to live there. We witness the highs and lows of integrating with a rural Irish community, and ask the question of what it takes to truly be considered a "local".
Followed by Q&A with director Malcolm Willis.
Tukdam: Between Worlds at 1.30pm
World Premiere
Most of us think of death as something clear-cut, and that medical science has it neatly figured out. This feature documentary explodes such assumptions through its exploration of a phenomenon that blurs life and death to an unprecedented degree.
In what Tibetan Buddhists call "tukdam", advanced meditators die in a consciously controlled manner. Though dead according to our biomedical standards, they often stay sitting upright in meditation; remarkably, their bodies remain fresh and lifelike, without signs of decay for days, sometimes weeks after clinical death.
Following ground-breaking scientific research into tukdam, and taking us into intimate death stories of Tibetan meditators, the film juxtaposes scientific and Tibetan perspectives as it tries to unravel the mystery of tukdam.
Followed by Q&A with director Donagh Coleman.
Hole in the Head at 4pm
World Premiere
Amateur filmmaker and part-time projectionist John Kline Jnr. is mute and suffers from missing time. He hires local actors to play his parents in a series of recreated home movies in order to investigate their unsolved disappearance 25 years earlier.
​​Hole in the Head is an experimental narrative feature, melding new with old technologies and a film-within-a-film structure. The film proposes a hauntological discourse on autofiction, trauma and private ritual.
Followed by Q&A with director Dean Kavanagh and cast.
The Job of Songs at 7pm
International Premiere
This music documentary gets at the heart of community. In the tiny Irish town of Doolin, an ensemble cast of musicians play in the pubs every night. Travellers from all over the world come together to hear the music. The warm pubs invite good company and intimate bonds amidst a world that, even before 2020, struggles with isolation.
Music has the power to bring people together. In an age where everything is speeding up and everything is instant, we miss the person right beside us. These musicians explore what it means to exist in the old music, the long-standing tradition, and find community through the strumming of a guitar, beating of a bodhrán, and sharing of a song.
Followed by Q&A with director Lila Schmitz and producer Anika Kan Grevstad.
The Troubles, a Dublin Story at 9.15pm
World Premiere
The Troubles, a Dublin Story is a hidden-history story, based on true accounts of those involved, it explores rarely discussed events during the Troubles from the perspective of two working-class brothers growing up in North Dublin in the 70s and 80s.
Far removed from the horrors of the Troubles in Northern Ireland, but shocked by the atrocities they witness on television, the brothers are naively drawn into the complex world of republicanism, gangsterism, the inevitable hypocrisy of the cause, and the personal and moral consequences that entailed.
Followed by Q&A with cast and crew.
Event Date
8th July 2022 - 8th July 2022
Event Time
12:00 -
Event Category
Venue
Pálás
Location
Latin Quarter
Explore More Events in Galway...
Enjoy the best of Galway
This is Galway's newsletter gives you the inside scoop on everything happening in the city.