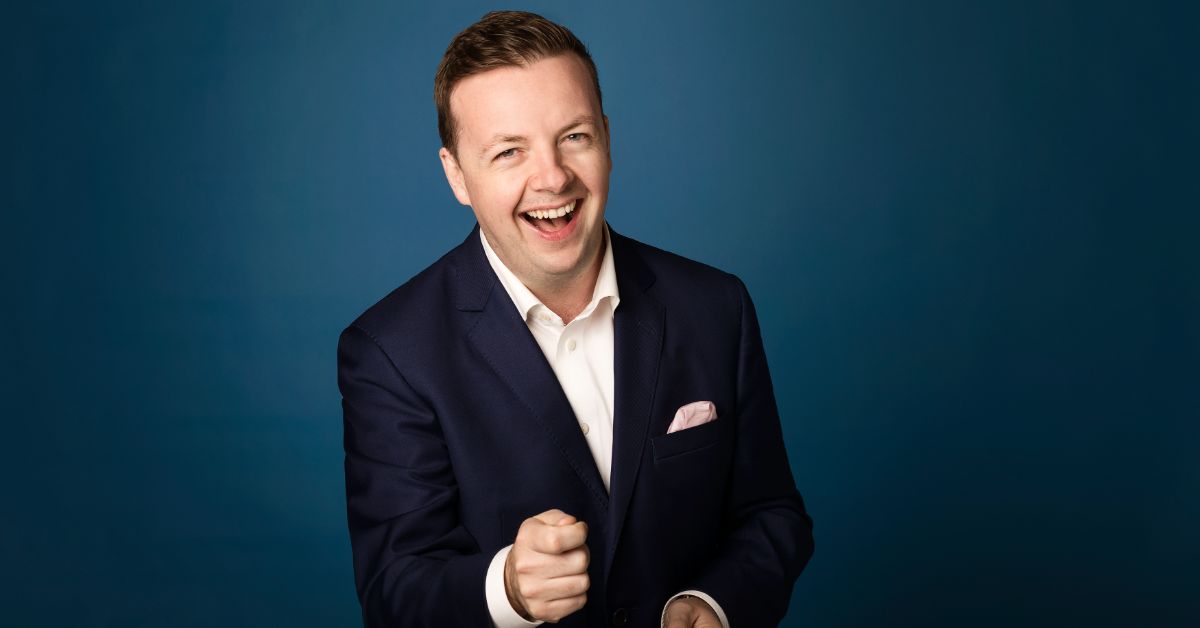 Impressionist Oliver Callan brings his award-winning Callan's Kicks comedy show to life on stage for the first time in seven years. A delay thanks in part to the dude who ate bats for breakfast and gave the world a pandemic (allegedly). It's the first live Callan's Kicks show in the age of Co-Teeshes Micheál and Leo the ledgebag, Boris and Biden and celeb scientists like Luke O'Neill.
On this nationwide tour, Oliver Callan will bring his most ambitious live show to the stage yet, with dozens of impressions, sketches and voices kicking our leaders and legends into the next decade.
As we try to recover from lockdowns, NPHET advice and Stephen Donnelly interviews, Callan deconstructs the leaders and stars of politics, sport and entertainment in a special night of comedy. Callan's Kicks Live promises to be an effective vaccine against Covid-news saturation, ish.
Join the Marty Party and the Two Tommies, hear an alternative history of Ireland, a whirlwind tour of county accents, movie stars and GAA legends. Ever wanted to see the Rose of Tralee in five minutes? Why is Enda Kenny riding trains? What does Mary Lou really want? Why is Michael D Higgins running a zoo at the Aras? Why is Bertie back? Can Dermot Bannon be stopped and brought to justice?
Please note: all previously purchased tickets remain valid for rescheduled dates.
Praise for Callan's Kicks Live:
"I rescued Ireland from the pandemic so this show is totes ungrateful. How dare they make fun of the country's greatest and sexiest leader, well, at least the Irish leader with the fewest chins. I deserve better during my time in office, until I eventually retire to work in big tax-dodging tech, lolcano." – Leo Varadkar, Co-Teesh and Minister for Ignoring the Housing Crisis
"I'm so excited about this show, a bit of wee has come out" – Enda Kenny, former Taoiseach by mistake and lockdown hair enthusiast
Event Date
3rd April 2022 - 3rd April 2022
Event Time
20:00 -
Event Category
Venue
Town Hall Theatre
Location
Woodquay
Explore More Events in Galway...
Enjoy the best of Galway
This is Galway's newsletter gives you the inside scoop on everything happening in the city.