After a year of upsets and loneliness it's easy to forget all the amazing and tear-jerking acts of kindness that have changed and influenced our lives this past year. This is a celebration of all the people, businesses, stories and good deeds that have helped improve 2020.
Throughout the year, people have done their best to thrive despite the challenges they faced and, while it has been an incredibly difficult year, we have seen some unforgettable moments and made irreplaceable memories surrounded by all of you. So here is our precious collection of Galway happenings from 2020, that helped us get through all the bad.
Connections with loved ones were strengthened and protected through the gestures of generous Galway businesses. Ground & Co. created care packages to help those separated from their loved ones to help brighten their day and get them through the lockdown with a basket of goodies. Speaking of connections being made, this November An Post stepped up to raise spirits by offering free post to all Irish nursing homes, allowing loved ones to stay in touch with meaningful cards and letters. A little bit of kindness goes a long way and can come from all over the world. This August saw over 500 swimmers from Melbourne to Moycullen take to the sea to raise money for Cancer Care West. Shattering all expectations, the event raised over €100k providing overwhelming support to cancer patients and their families.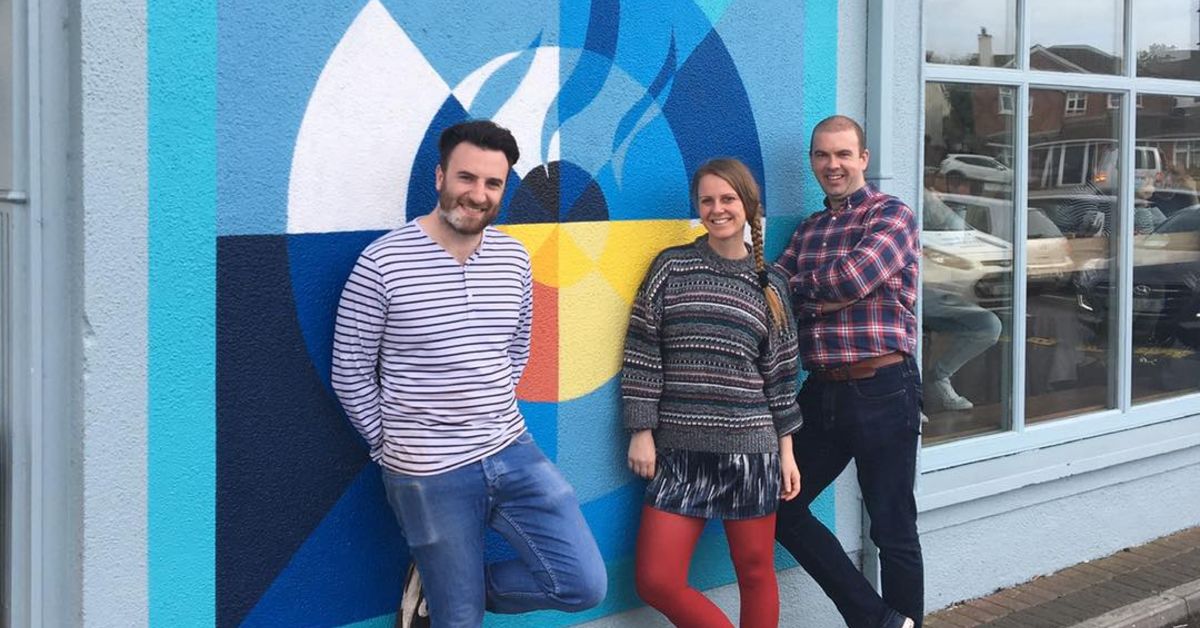 Throughout all the difficulties, the people of Galway have been reaching out to help one another, volunteering to bring supplies and offering companionship to lonely neighbours. Which is why no one is surprised that Galway was crowned friendliest city in Europe! While The City of Tribes is famed for its rich history, colourful culture and amazing art scene, the amicable people of Galway have proved time and again that they are the ones responsible for making Galway so special. Even with all the hardships faced in 2020 the Galway people gave the most. This year the popular online fundraising platform GoFundMe named Ireland the most giving country in the world with Galway crowned the most generous city. This generosity was epitomised in August; when disaster struck and two paddleboarders got swept out to sea, the city of Galway held its breath as volunteers worked together to find the girls. Father and son, Patrick and Morgan Oliver were named heroes after successfully finding and rescuing them. Who can forget the relief and delight as the whole city came together to celebrate their safe return to shore.
Thanks to all their incredible work Galway businesses have been recognised for their positive impacts and for being able to succeed even with all difficulties they faced. Hartmanns of Galway received well-deserved recognition for their immense talent and gorgeous jewellery as they were named in the Top 100 Jewellers in UK and Ireland. After successfully adapting to the restriction, the delicious cocktails from Harry's Bar were voted Best Takeaway Cocktails at the National Just Eat Takeaway Awards. With a motivation to stay true to Galway's heritage The Kings Head's won Gradam Sheosaimh Uí Ógartaigh, and so chosen as the 15th Tribe of Galway for 2020. For their work to help connect loved ones separated by the virus, a team from NUIG received a National Impact Award. The tireless work carried out by Meals4Health to get food to elderly and those needing specialised nutritional support was acknowledged and rewarded with the prestigious Social Enterprise Award. The well loved Gourmet Tart Co. were winners of the Irish Business Design Challenge and kindly donated all €15,000 of the prize money to RNLI in memory of their regular customers who tragically passed away this year.

While the year of lockdowns uprooted our daily lives, it also gave us a valuable chance to reconnect with nature. Leading to some environmentally friendly projects, major cycling and walking greenways have been given the go ahead. Making it more accessible for people to spend time amongst the natural beauty of Galway and visit the serene beaches, enchanting woodlands and rediscover the rich history of Galway. The increase of people taking up cycling over the year has seen a delightful change to Galway's main streets. Exciting developments have opened them for easier use for pedestrians and cyclists. 2020 saw a surge in open water swimmers as people headed to the sea for a refreshing dip to clear their minds, promote a positive mood and escape the confines of indoors which led to the growth of an energetic community of sea swimming enthusiasts.
All across Galway the busy city life came to a standstill as business closed their doors as the streets emptied. When faced with the sudden change to their livelihoods, businesses were busy adapting and working to update their methods so they could keep doing what they do best and continue to serve their customers. The popular Dough Bros managed to achieve more than they ever thought possible! The beginning of lockdown saw the start of their DIY Pizza Kits and later in the year they teamed up with DHL to send their award winning pizza all over Europe. All businesses were required to use their creativity and imagination to change to suit this year's unpredictability, Handsome Burger took the opportunity to reimagine how to run their business and went on a journey of redevelopment which ended in success! Handsome Burger expanded their company, sharing all the flavours and styles we love to two more counties.
As 2020, the year of unpredictable happenings draws to an end, do one more act of kindness and share a little bit of happiness and grá with those around you. Let's end the year on a positive note and bring in 2021 with new goals and ambitions.
Thank you to Chaosheng Zhang for the feature photo