There's a fun new way to keep the family entertained during the Easter holidays, brought to you by some of the best comedians and event organisers around!
If you're looking to keep the kids entertained at home over the Easter break, celebrate a special occasion, or just want to reconnect with family, the passionate and energetic team at WOMP Events can create a custom comedy quiz night just for you!
Their new Family Fun Virtual Quizzes are suitable for all ages from 6 to 60+, totally interactive, and hosted by highly capable comedians. They take care of all questions, but they will happily take your theme suggestions and ideas. All you have to do is join in and enjoy.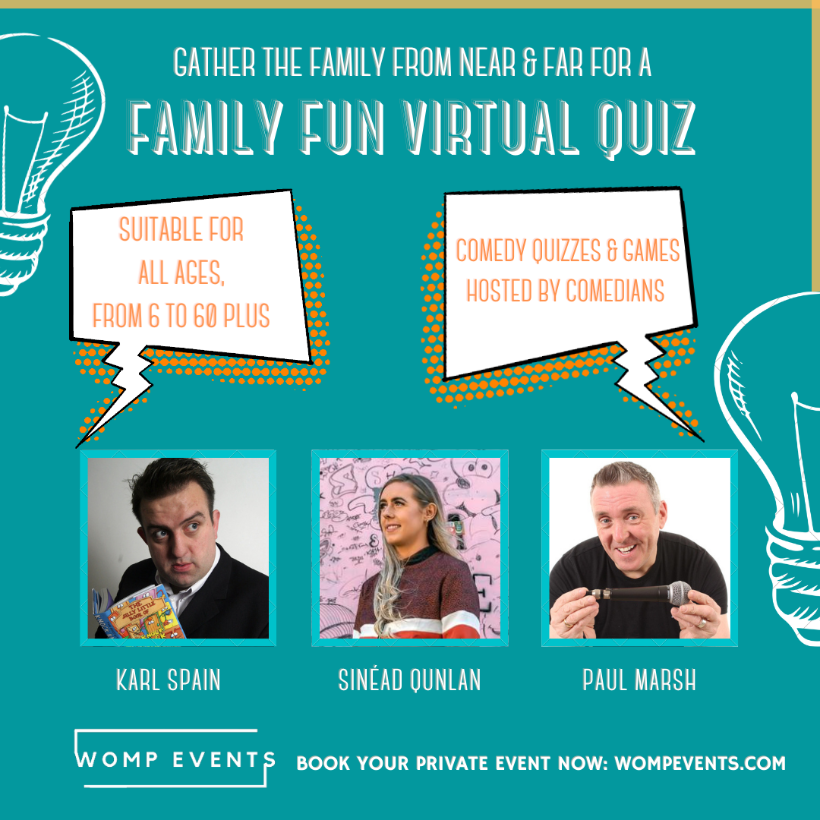 If you'd like to gather your family or friends together (virtually) for a bespoke comedy event sometime soon, get in touch via www.wompevents.com and they will give you a reasonable quote based on your group's size. You can get a taster of WOMP quizzes on their social media @wompevents.
Just because we're in lockdown doesn't mean we can't have fun with our loved ones and the little ones.