Enda McEvoy is certainly no stranger to notoriety, and for those who have enjoyed the exceptional dining experience at his Michelin star restaurant Loam, the recent accolade of 'Best Restaurant in Ireland' comes as absolutely no surprise. We caught up with the master of all things appetising to chat about his passion for cooking, the sustainable ethos of his restaurant and Galway's rich foodie community.
As a young boy growing up in the '80s, Enda didn't see food as anything more than something you ate, and though the award-winning chef wouldn't have considered his upbringing to have been focused on food at all, cultivating produce has been a role Enda became familiar with from a young age. "I grew up in a shop with a farm out the back. We would always go fishing down at the lake and catching rabbits too. We grew a lot of fruit and vegetables to sell on to suppliers. We ate eel and all these things that might seem unusual now but weren't so much back then. In hindsight you could romanticise this upbringing, but at the time food wasn't a major focus. Even though our lives were centred around food and produce, to me it was just digging in the ground."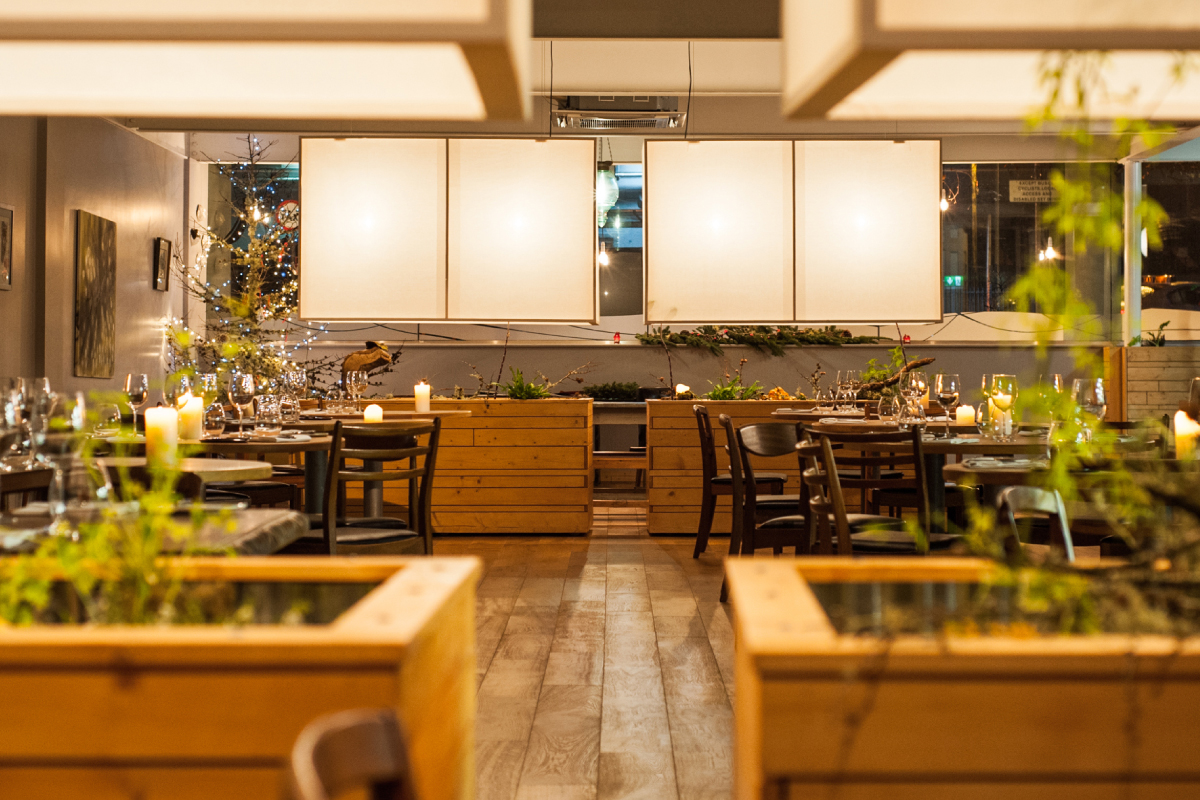 With dreams of making a living playing the bodhrán overseas, an 18-year-old Enda headed off for Germany, where he quickly realised his musical dreams may not be quite as lucrative as he thought. He had to improvise. "I got a job as a kitchen porter and I really enjoyed the mechanics of working in a kitchen. There was a point when I started working in kitchens that it was morso the technique and the regime that appealed to me; the organisation and being part of this big machine. But as time went on I became more interested in the possibilities of Irish produce and that things were getting overlooked."
When Enda made his move to Gaillimh in 2004, he became inspired by the quirky people around him and their eagerness to do something interesting in the hopes of making a living. People like Nimmo's Harriet Leander, Seamus Sheridan and David Gumbleton have all inspired his interest in local producers that go otherwise overlooked.
"The whole egalitarian, green, lefty movement, like championing small independent people trying to make a living in strange circumstances. People kept doing what they wanted to do because they believed in what they were doing, and I liked that kind of belligerent belief in a product. It was that sort of buzz around Galway when I moved here - people getting excited about something like cheese just seemed hilarious. It's just hard milk! They just really enjoyed it and they are now making a living out of it and inspiring other people to do things."
Loam reflects Enda's passion for local produce through their philosophy of utilising West of Ireland ingredients exclusively. "What's most important for us is that we're working directly with farmers, so we don't really use any big suppliers or central suppliers. We source directly from farms and directly from suppliers so we don't use a middle man", Enda explains;
"We know all the producers by name, they're friends of ours."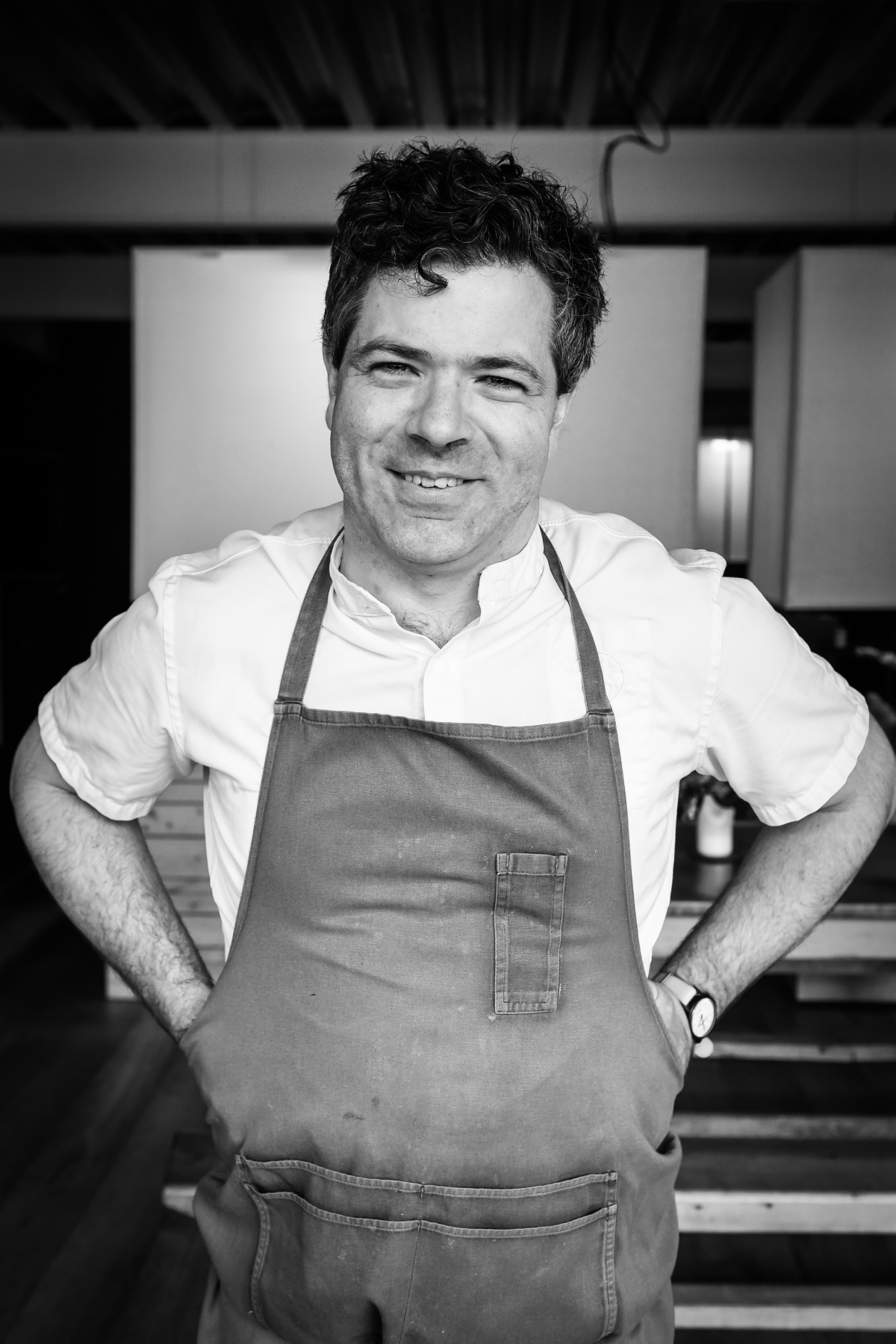 "They know what we're looking for, they know when things are coming into season and they bring it in to us before we even realise we need it. We've spent so much time building up a working relationship with people we get on with, and it's up to us to showcase the things that they've been working hard on. It takes a lot of the thinking out of it from an ordering point of view, but from the creative point of view it might be a little bit more difficult when things run out or you might get a lot of things at the one time, but you make a commitment to these people and you want to do your best for them."
Sustainability is becoming an increasing concern on the minds of many, and Loam's efforts to be as low impact as possible were rewarded in 2016 when they became the first independent restaurant in Ireland to receive the highest possible rating of three stars from the Sustainable Restaurant Association! This is no small feat - this level of recognition requires a lengthy questionnaire that delves into every element of the business.
"It goes through all aspects of sustainability, from minimising food waste and the treatment of animals on the farms we buy our produce from, to what methods the fish are caught, down to how the staff are treated and your impact on your community, whether you interact with the community and where you fit into the society you put yourself in. It's quite an in-depth survey, it's not just a waste thing or an environmental thing, it's the holistic approach to sustainability."
Enda is clearly extremely passionate about this realm of his business, saying,
"Our focus from the very beginning was to have a very sustainable and thoughtful restaurant, being conscious of what we're doing and why we're doing it. We want to set an example".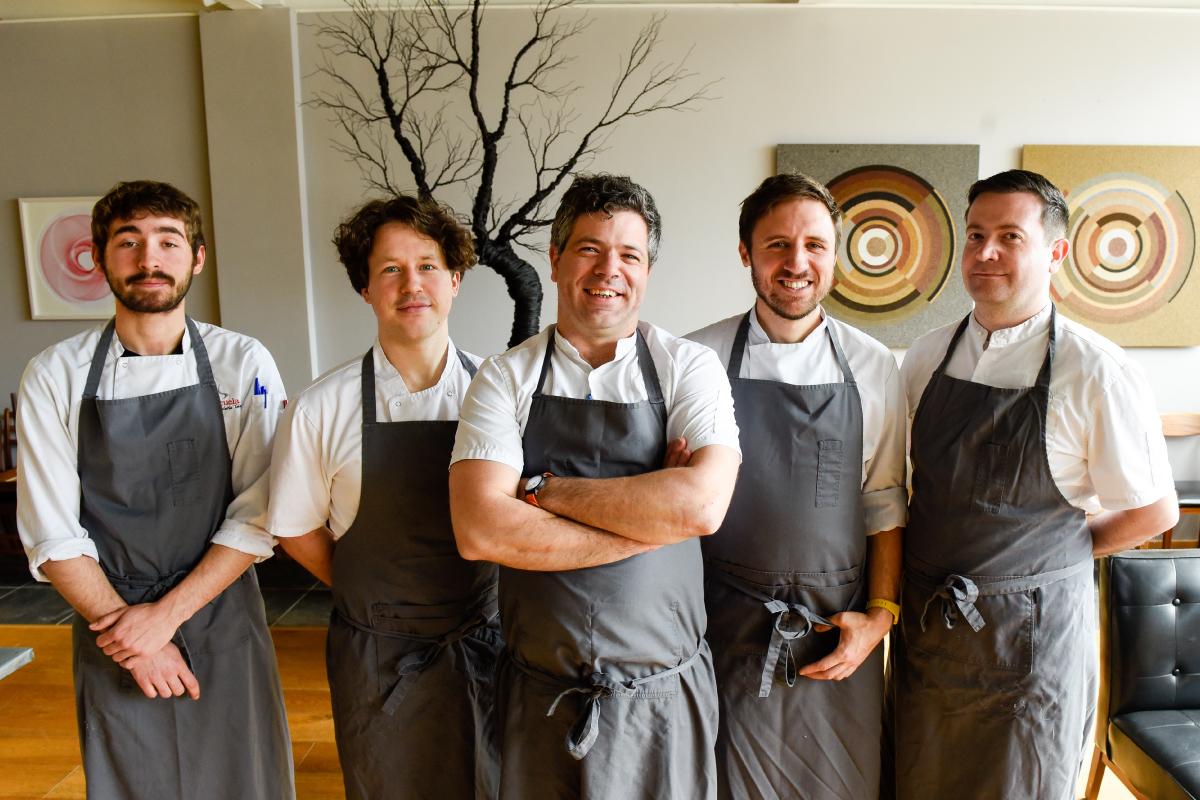 And the proof is in the pudding.

Enda McEvoy has been in the industry for about 20 years now, and his great culinary prowess has bolstered the Galway foodie community massively. Winning a Michelin star for Aniar during his days as head chef there, landing the title of 'Best Chef in Ireland' in 2016 and leading Loam to a Michelin star a mere 10 months after it opened its doors are just some of a long list of achievements under the incredibly skillful chef's apron strings. Enda believes that these accolades are far more than a massage to the ego. "The award of a star for Michelin is recognition from your peers and from the industry in a way. It's great for business because it drives a lot of traffic. With both Loam and Aniar having a star each, it's driven a lot of tourists to Galway and all up and down the Wild Atlantic Way. Especially if there's two or three in one area, it makes a weekend out of it".
We're all well aware that Galway's foodie scene is bursting at the seams with insanely talented chefs, and Enda gives honourable mention to Kai and Wa Sushi - among others - for their culinary greatness, but the chef has a real grá for the good old Galway market.
"I love the market in Galway. It's such a great community of people and you always get well fed down there."
However, Enda is adamant that the Irish food system is in urgent need of diversification. "Ireland is a small country consisting of farmers, or people that are one or two generations away from living on a farm. Everyone has contact with someone who owns a farm. Farmers have been encouraged not to diversify and to specialise in one thing, either beef or dairy. Small farms that have diversified have the opportunity and the power to rejuvenate small villages. Small farms that produce specific things - be that raw milk or cheese or free-range pork - they're products that could be potentially sold in markets in the town."
It's clear from Enda's fervour, that this is something he has given a lot of consideration. "The whole idea of co-ops could be re-introduced and this has to come from the top down. It's not up to the individuals or even the consumers to push this forward, it should be an initiative from the Department of Agriculture - from the government - to help farmers diversify and not encourage them to live off subsidies because that isn't helping anyone."
Spearheading a hugely successful, award-winning restaurant is a seriously demanding role, with Enda often working in excess of 12 hours a day. With a wife and four young kids at home, the weekends certainly are a cherished thing. "Life is so jam-packed, but on Sundays we like to hang around the house as much as possible and cook together. This time of year we like to do a lot of barbequing. It's a healthy focused house but not in a dogmatic way, we all sit down together in a natural way and as hard as it is to get kids to eat what you want them to eat, we don't want to have major battles at dinner time." Mussels are the order of the day in the McEvoy household - even their two-year-old is lapping up the shellfish goodness!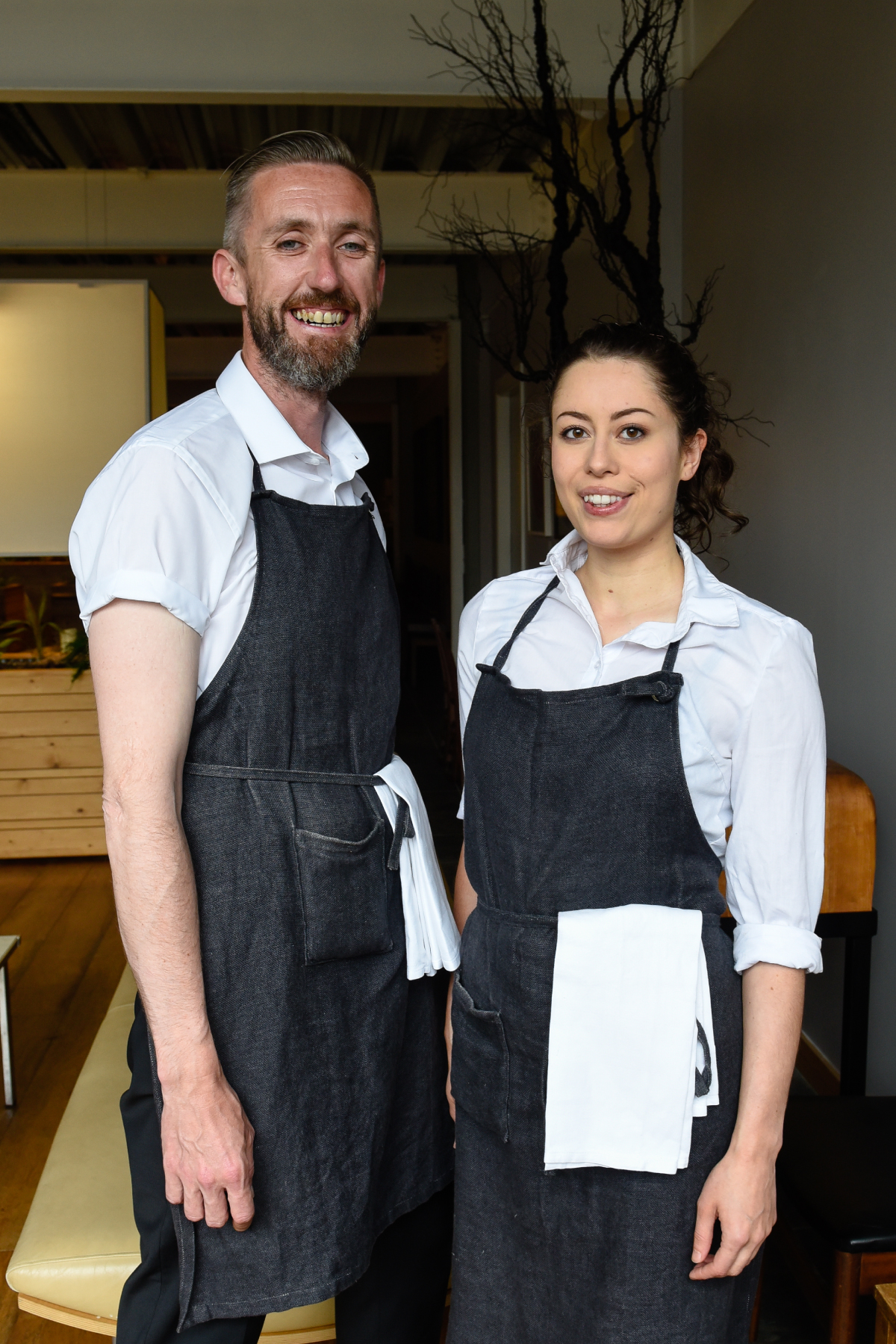 If you haven't had the pleasure of a meal in Loam, you need to put it on your bucket list middling quick! It's luxurious, yet laid back and you're guaranteed to get value for your money. When you enter into the restaurant, you'll be greeted by a friendly face and shown to your table. Once you've settled, one of the chefs will bring down a small snack for you to nibble on while you peruse the menu. Throughout each course, you'll be extremely well taken care of, and you'll have constant contact with the people making your food from the open kitchen. Enda and the whole team at Loam want each visitor to have the best dining experience imaginable, without badgering their guests or shoving their practices down their throat.
"First and foremost, we want them to feel like they've got an experience that was value for money."
"At the end of the day, it's a business transaction and you want them to have a really positive experience. Especially if they're overseas visitors, you want them to experience the Irish hospitality and give them a taste of Irish produce. What I do not want to do is browbeat people with 'this is all the things we had to do to this product to make it delicious' and 'there are our sustainability practices' because at the end of the day, people want to come out and have a good time, relax and not be preached to. We want to set an example for businesses from a sustainability point of view but we put that aside at 6 o'clock and it becomes a restaurant where people can come to have a nice time and not really think."
Enda exhales appreciation for and dedication to his restaurant and the team of workers that make Loam what it is.
"I am so immensely proud of everyone who comes through the doors to work. They're the hardest working, nicest bunch of people that you could imagine and they really are a pleasure to work with every day."<
Loam has garnered every success in their five short years, and with Enda McEvoy at the helm, there is an incredibly bright future ahead.
Photos by Boyd Challenger
Words by Sarah Gill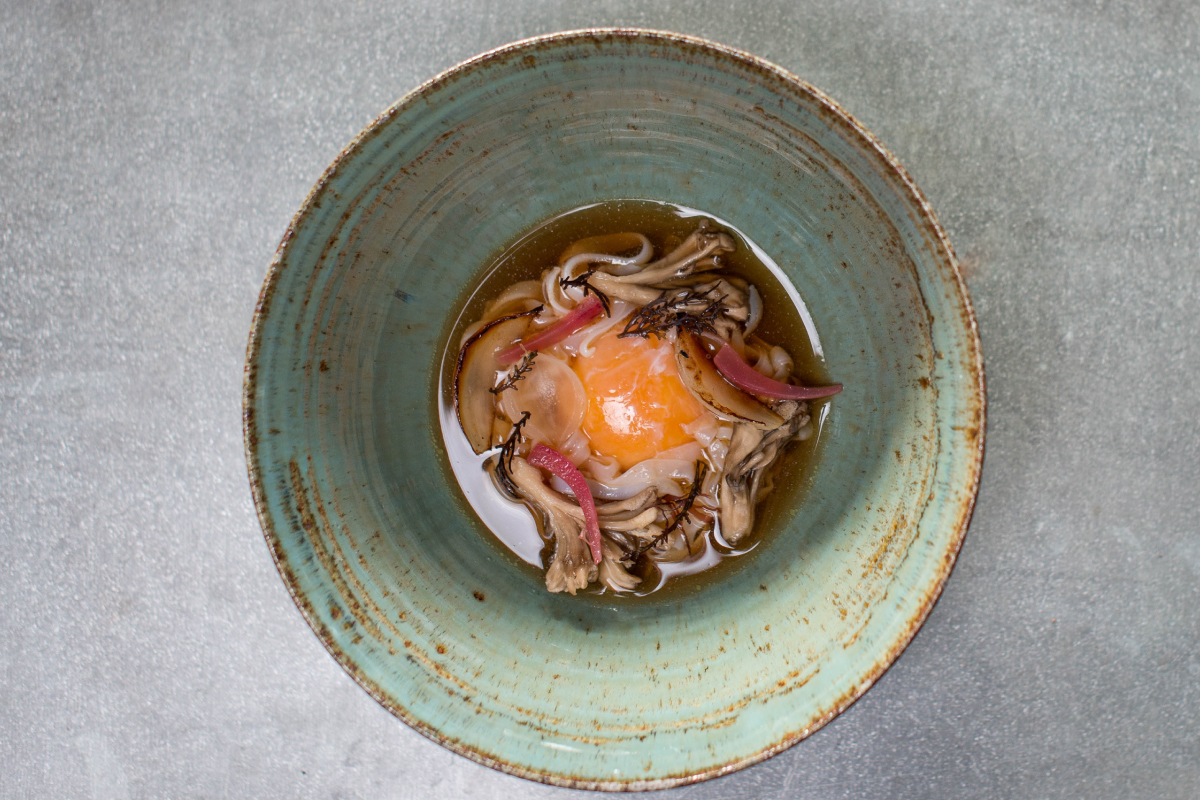 Published on Updated on