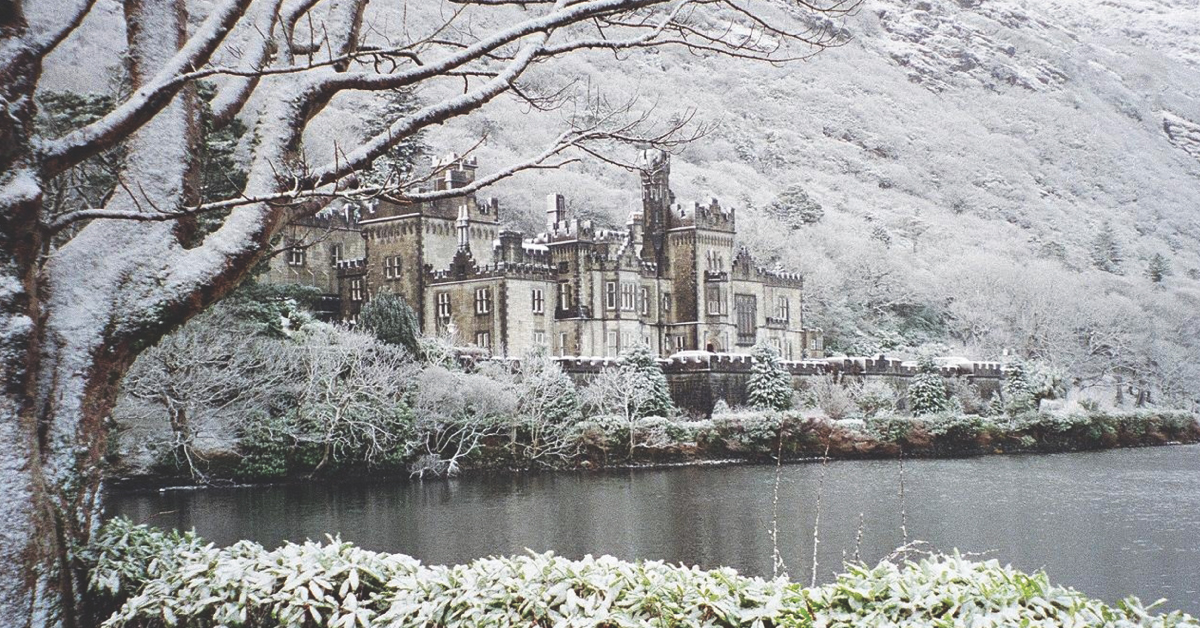 Enchanting Christmas Programme at Kylemore Abbey and Victorian Walled Gardens
The award winning Kylemore Abbey and Victorian Walled Gardens have an enchanting Christmas programme this December which is certain to engage young and old in the magic and traditions of Christmas.
A stunning destination and visitor experience, Kylemore Abbey and Victorian Walled Gardens is home to the Benedictine Community who will celebrate 100 years in Kylemore in 2020. Along with an entertaining Christmas Programme, Kylemore is also a haven of tranquillity and a sanctuary for a reflective Christmas experience away from the hustle and bustle of busy cities and towns.
Elegant Christmas trees reminiscent of Victorian times stand majestically in the main hall, drawing room and main dining room of the Abbey while graceful garlands adorn the original fireplaces of the Abbey which is now home to a stunning new €3m digital exhibition, From Generation to Generation, the story of Kylemore.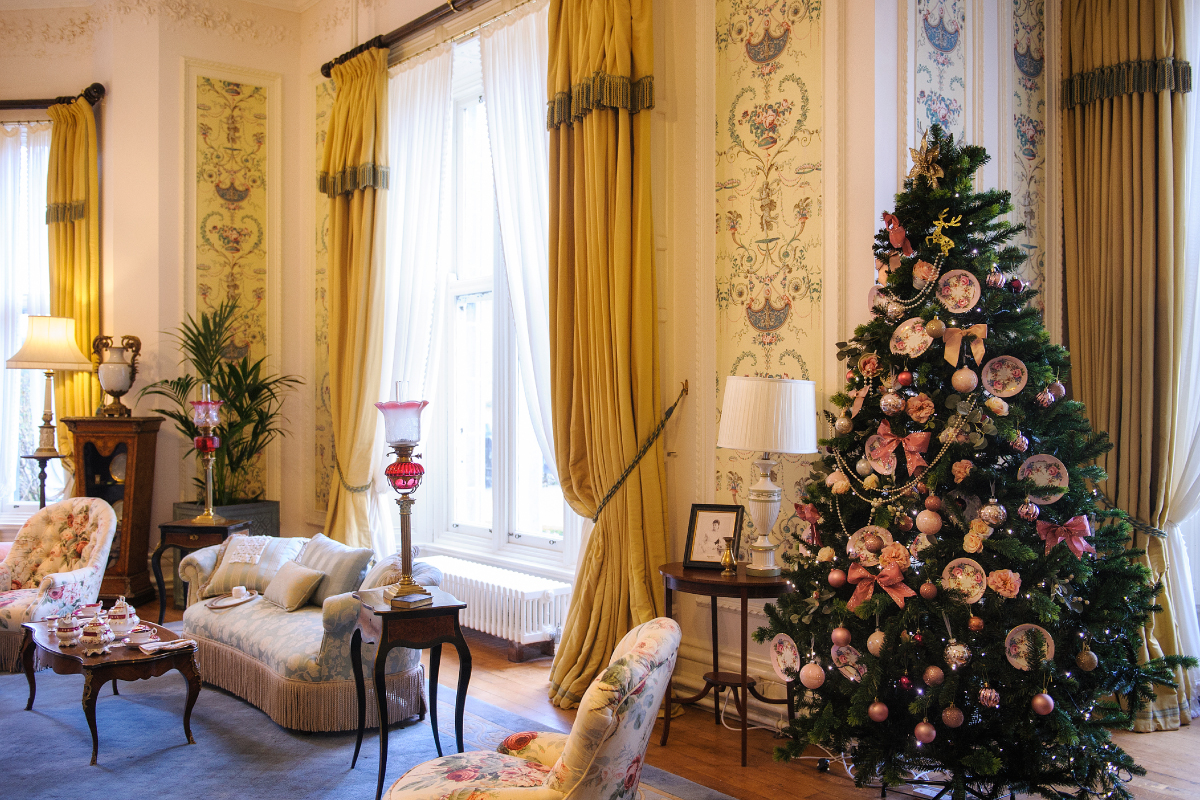 The highly talented Kylemore Abbey Tour Guides will enthral visitors young and old with their stories of Christmas at the Abbey since Victorian times and how it has been celebrated here for almost 100 years by the Benedictine community. Children's Christmas Storytime in the main hall of the Abbey followed by a mini-history tour for families, dedicated Christmas tours showcasing the enchanting history of a Victorian Christmas, Festive Music and Choral Recitals in the Gothic Church and Sunday Carvery Lunch are just some of the events at the award winning Kylemore Abbey this December.
The magical Gothic Church with its amazing acoustics will be home to Christmas Music and Choral recitals on selected dates. Each Saturday and Sunday throughout December, live performances will feature with music for everyone. Sr Karol's Annual Choral Evening is already fully booked, and so a very special New Year Choral event with Galway's Ignite Gospel Choir has been added to the Calendar on January 5th to mark the eve of 'little Christmas or Nollaig na m'Ban", as it is better known. These music events promise to and set a beautiful tone for everyone's Christmas season.
Supporting local and Irish is very important this Christmas and at Kylemore Abbey's Craft and Design Shop, there are gifts for all the family from stocking fillers to Irish Fashion, personalised gifts, luxury soaps and candles, beautiful handbags, scarves, jewellery and accessories with meaning for the special someone in your life. Kylemore has its own extensive collection of affordable hand-made gifts made on the estate. Sr Genevieve's Chocolate Kitchen at Kylemore has been busy making a most delicious assortment of handmade Chocolate treats including a yummy Kylemore Hot Chocolate Christmas Bauble and limited edition luxury chocolates.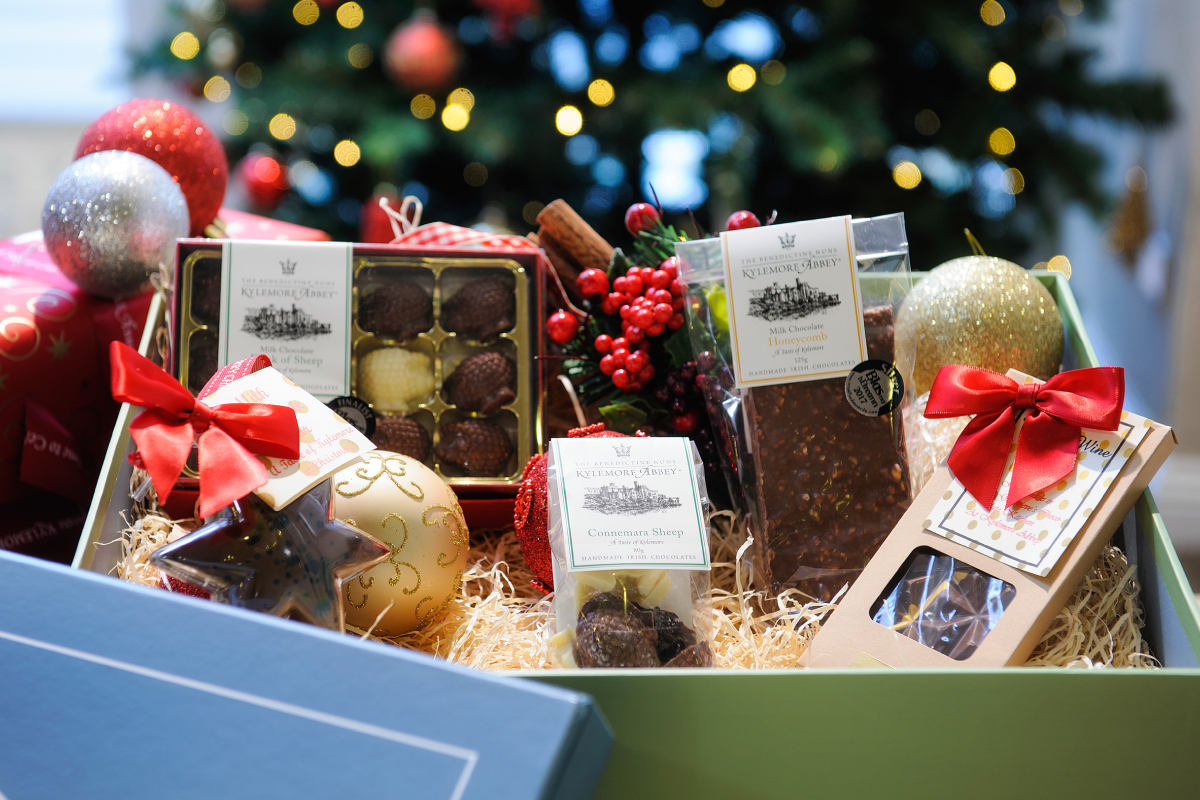 A Christmas Kylemore Hamper is an ideal gift for family, friends, clients, or colleagues. Choose from themed hampers or a dedicated Kylemore beauty or handmade pottery selection or you can tailor make your own hamper, instore or online. Gifts for teachers are also an idea which could include Sr Karol's unique music books especially written with the music teacher in mind. Little ones are catered for with beautiful books, nostalgic toys and the very cuddliest of soft toys. Our retail staff will be happy to supply beautiful free gift wrapping and they can also organize shipping your special gifts worldwide!
wqs
Take the stress out of Christmas baking and dinner preparations and choose from the delicious homemade Kylemore Christmas Cakes, Puddings, Mincemeat, sauces, relishes and garnishes to create the most appetising and tasty festive dinners and entertaining occasions for family and friends.
The Benedictine church holds mass daily at 12.15pm and on Sundays at 11.30am. Sr Karol's Crib in the Benedictine Church is always unique along with an advent wreath with its four advent candles, delivering the true meaning of Christmas and creating a perfect space for reflection and quiet thought ahead of Christmas day.
A refreshing winter woodland or lakeshore walk on the estate or a stroll through the Victorian Walled Gardens with family and friends is also special and helps work up the appetite for the many delicious Kylemore treats. A visit to Mitchell's café which is open daily with an excellent seasonal menu for all food choices is a must. It's two-course Sunday Lunch option comes with live music and a dedicated play area for children and special entry to the Abbey and Gardens for €5 per adult and children under 10 free. There's ample free parking.
For a unique Christmas experience in the heart of beautiful Connemara, or your Christmas gift shopping to support Irish and local shopping, log onto www.kylemoreabbey.com or check out social media channels Facebook, Instagram and Twitter. Call 095 52001 or email info@kylemoreabbey.com