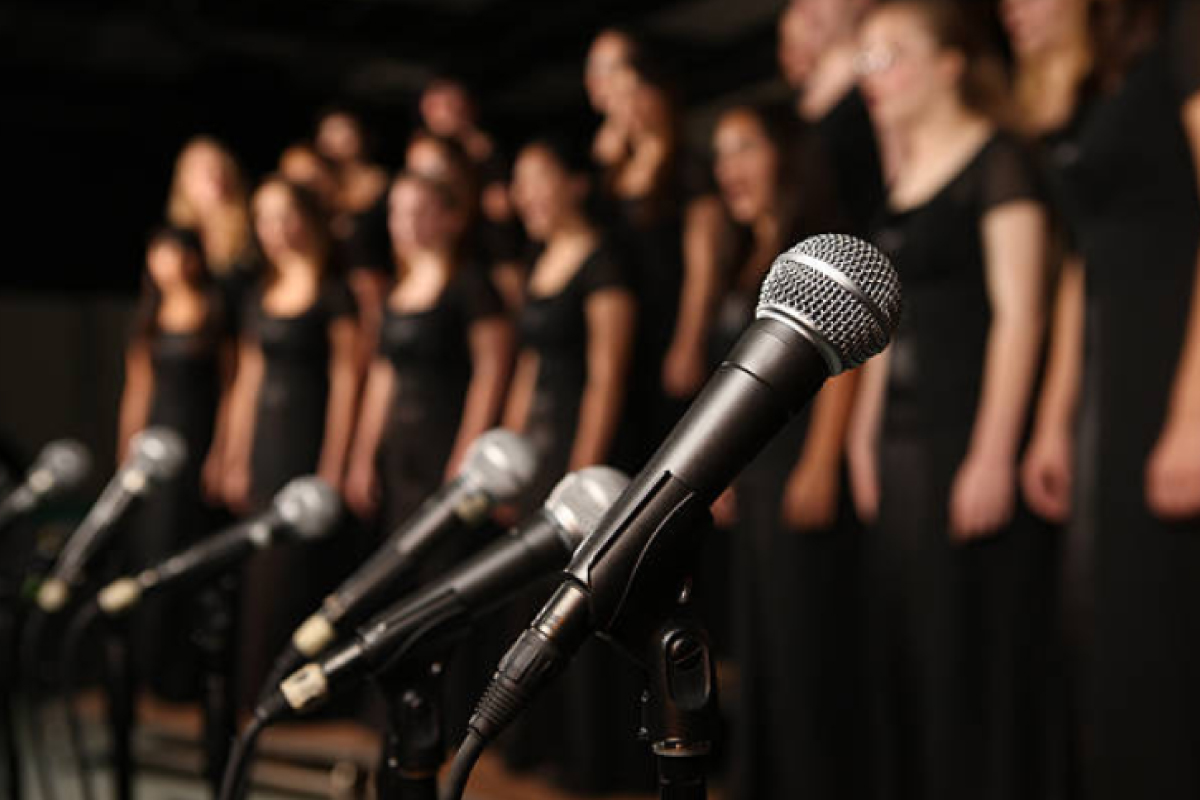 Easy Choir – Galway's Zero Commitment Choir.
A new choir is starting in Galway next week however this is a choir with a difference. Easy Choir was born out of a demand to cater for those who would love to sing with a choir but don't have the time to fully commit to one. Starting Monday 16th September 7:30pm in GMIT, Easy Choir will take place just once a month and is designed to give everyone a chance at choir participation – even if it is for just one night.
"We sing one song in on night. We have a live band and there'll be a video produced afterwards. The whole thing takes about 90 minutes and serves not just as night of uplifting singing but a social event too" says Sean Rowland founder of Easy Choir.
Sean is also the founder of the hugely successful TribeTones choir and is also the director for the award winning GMIT Voices – GMIT'S Staff choir and the newly launched GMIT student choir.
Sean continues "You don't need to be a singer to sing. Everyone is a budding Beyoncé or Bublé and deserves a chance at singing with others. I enjoy teaching a choir in a fun way and think everyone should try it at least once without having to commit to a full time venture. I have so many people expressing how they would love to be in a choir but don't have time so decided to do something about it and the interest has been phenomenal already. There are other platforms out there similar to this and it works. Our difference is that we also have a live band and who doesn't want to sing with a choir and a band, right?"
To register for early & exclusive access to tickets, you must email easychoirinfo@gmail.com. Pre registration will guarantee your ticket before the event goes on general sale at 7pm Thursday night. All pre-registered participants will receive the ticket link via email before 3pm on Thursday 12th September. Tickets are €10 each. The event will be professionally video recorded for a keepsake and will be released on social media after the event.
Asked what the song is, Sean comments "The song will always be a surprise, but trust me you should hopefully know it. Either way it'll be something catchy and fun. – little clue……think one hit wonder 90's rock/pop band"
Easy Choir will suit everyone. Busy working parents, mums and daughters, family, couples, girlie nights out, a gang of friends and of course workmates. Easy choir, like all choirs, will also benefit those who are looking for another social outlet as well as providing widely proven mental health benefits.
You can find Easy Choir on facebook and you can contact Sean on easychoirinfo@gmail.com