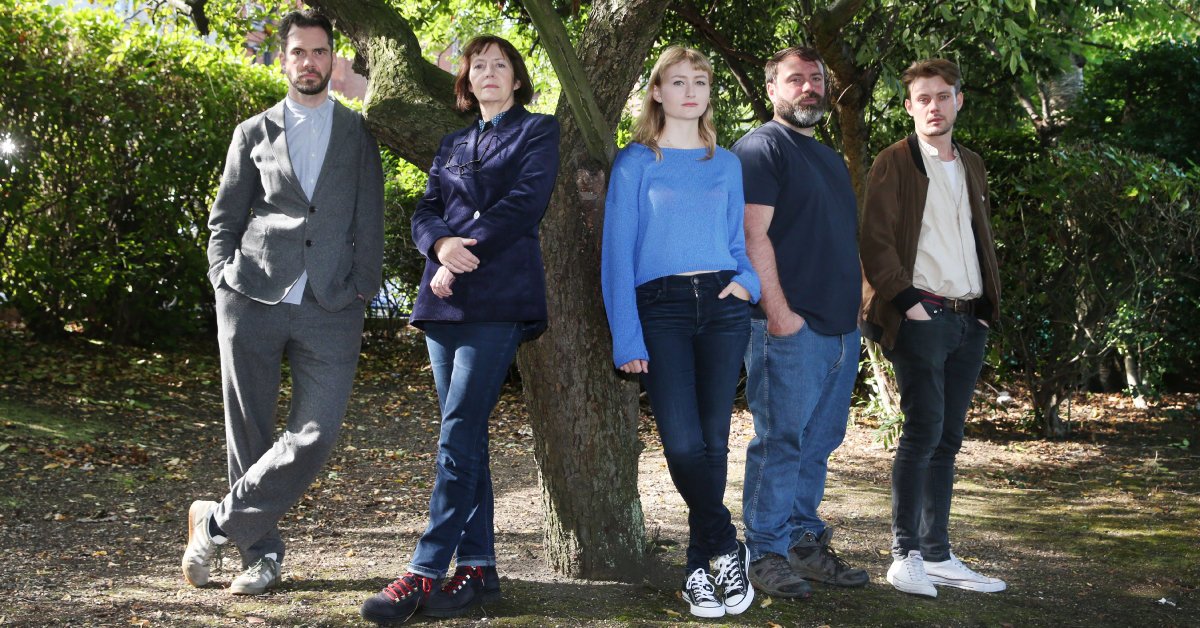 DRUID – As the story unfolds: Cillian Ó'Gairbhí
'A mysterious accident. A dead husband. People are talking. Secrets are resurfacing from the depths. Is the past ever truly dead?'
Continuing their year of new writing, Druid presents the world premiere of The Beacon, a new play by Nancy Harris, in a co-production with the Gate Theatre, Dublin. Director Garry Hynes brings this thrilling and intriguing production of Nancy Harris's new play to life with a talented cast.
The story unfolds as a widow, who moves her life to an island off West Cork, is faced with many unanswered questions from a mysterious event in her past. Jane Brennan, Rae Gray, Cillian Ó Garibhí, Dan Monaghan and Marty Rea make up the carefully curated cast for Harris's perplexing play. We caught up with the talented Cillian Ó Garibhí to hear more about his role and his experience working with Druid so far.
Coming a little later to the game, Cillian started out with a degree in Law before following his true calling. Setting out on his creative journey in the acting world, Cillian learned the ropes of his trade in the elite Gaiety Theatre, Dublin. Since graduation, he has worked on a plethora of productions from theatre to film/tv, most notably known for his roles in Vikings and Mo Ghrá Buan.
Only two days into rehearsals, I could sense the excitement in Cillian's voice as he described the experience of his Druid debut. Smitten with his role, Cillian describes the opportunity to work with such an established company as a dream come true.
"To work with Druid has always been a dream of mine, especially to work under the guidance of Garry Hynes. Within a few minutes, you quickly realise the standard of analysis, experience and insight from the whole production…it's definitely at a level I've never encountered before."
Cillian plays the character of Donal, a relatable soul in many ways. Donal carries a trait we can all relate to from time to time, explains Cillian. "We all have a tendency to allow ourselves to be exposed to afflictive situations time and time again". Fascinated with the intricacies of his character, Cillian highlights his admiration for Nancy's ability to create and narrate these complex characters as the play evolves.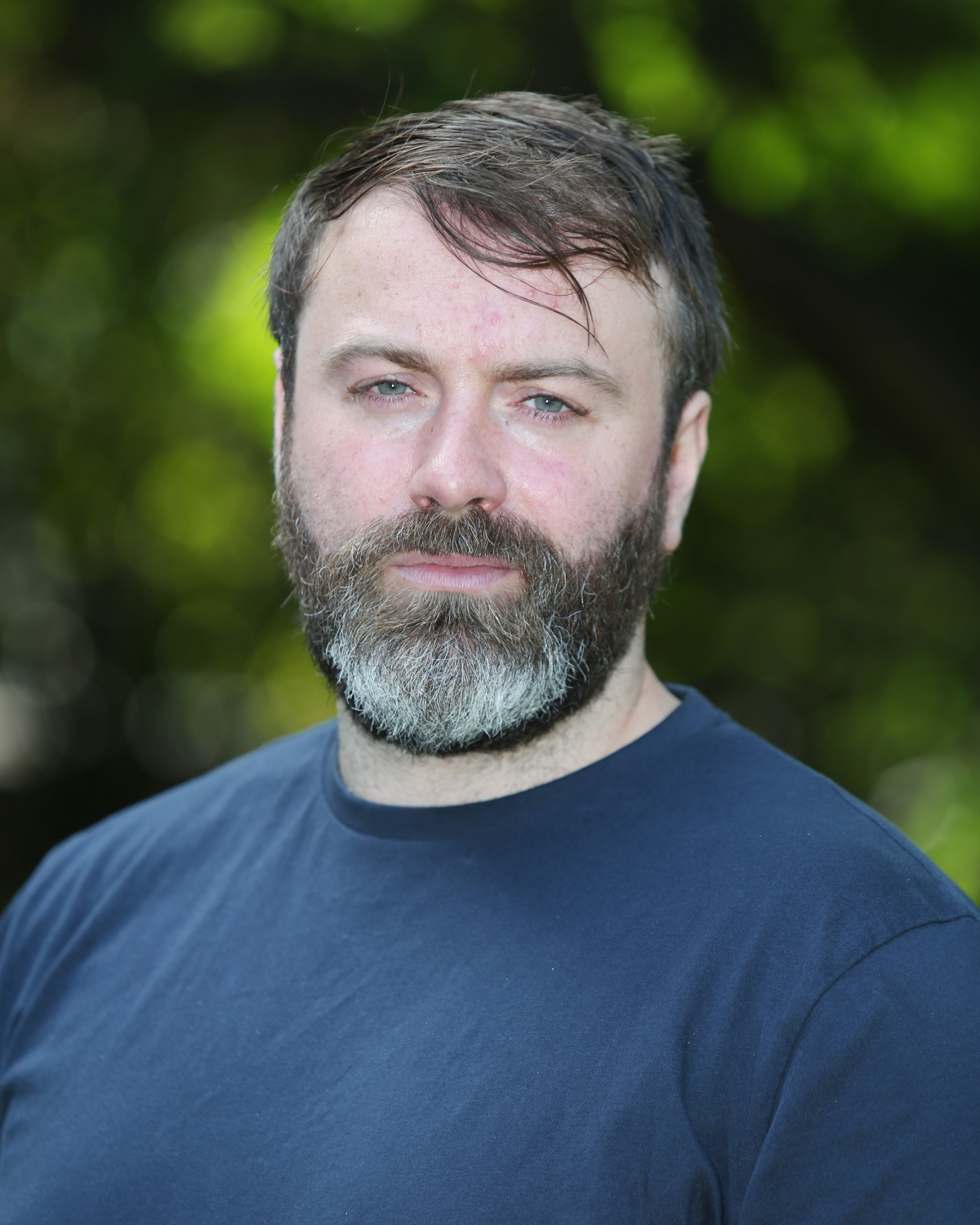 "Nancy captures the layered interpersonal relationships between each character. The depth and complexity of the story and how the characters interact is just fascinating. As the play progresses, the characters and their complex bonds grow."
With a stellar cast, it's no surprise Cillian is honoured to be part of such an enthralling production. Settling into rehearsals, he notes the importance of passion and commitment to the role. Being surrounded by like-minded people helps to evolve each of the characters. Taking inspiration from Garry, Nancy, and all of the Druid team, Cillian has naturally grown to articulate the character of Donal.
Although I've caught up with Cillian right at the beginning of his first Druid production, I already get a sense of his enthusiasm and the passion for the craft, running through the entire ensemble of The Beacon. Each cast member has invested so much energy into their roles which drives the essence of the production.
"Being in the company of people who have a shared sense of excitement for a collaborative project is just a wonderful experience… Already, I've started to learn from my peers at Druid about the craft; how to approach the script and really immerse yourself into the world of the character"
Druid has a long-standing reputation for supporting new work from established and emerging playwrights and has played a major role in the careers of some of Ireland's most talented playwrights. The Beacon continues Druid's Year of New Writing following a sell-out run of Epiphany, a play by Brian Watkins at this year's Galway International Arts Festival and the hugely successful national tour of Druid's smash hit Furniture by Sonya Kelly.
The play will run from 20th-28th Sept in the Town Hall Theatre, Galway before proceeding to the Gate Theatre, Dublin from 2nd-26th Oct. If you haven't already booked your tickets for The Beacon, pop over to www.druid.ie. Don't miss out on one of the most thrilling productions of the year with Druid.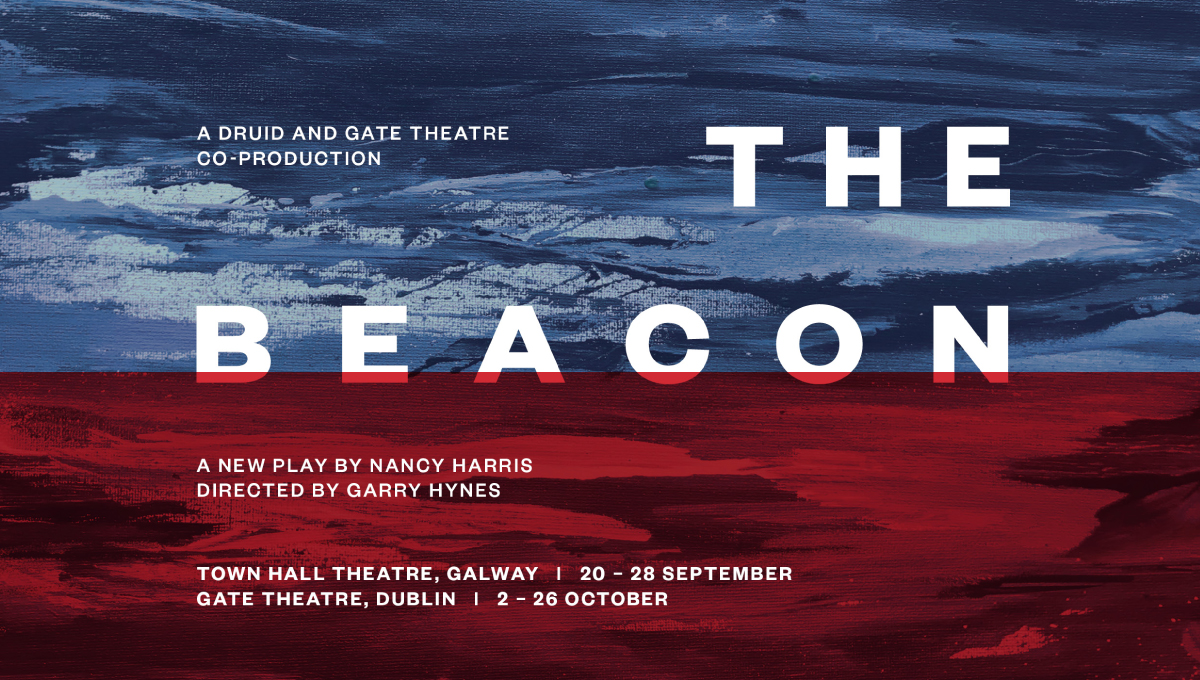 Words by Lisa O'Brien
Photo courtesy Druid