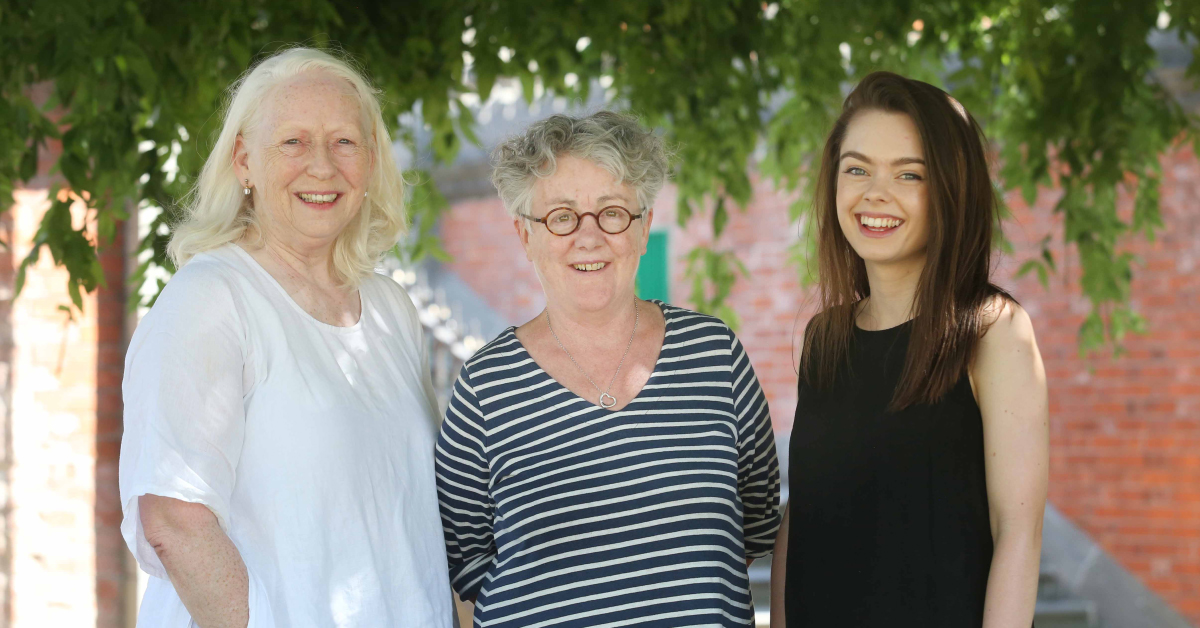 Druid announce second Marie Mullen Theatre Bursary
Following its inaugural year, Druid is delighted to announce the second Marie Mullen Bursary, open to female theatre artists working in Ireland in the fields of design, directing and dramaturgy.
Marie Mullen Theatre Bursary
Named after actor and Druid co-founder Marie Mullen, the award is intended to address the historic imbalance of female representation in theatre and to support the professional development of women in Irish theatre. The Bursary is open to female designers, directors and dramaturgs who have a proven commitment to Irish theatre.
"I am thrilled that the Bursary was such a success last year and that it will continue in 2019. It is a privilege to have this bursary in my name and I look forward to working with and supporting many more women who will benefit from it." said Marie Mullen.
Eleanor White, the inaugural recipient of the Marie Mullen Bursary said: "The Marie Mullen Bursary has been a vital, formative experience that has been invaluable to my career. It has afforded me a wealth of opportunities to really develop my practice and to learn from, and collaborate with, some of Ireland's leading theatre practitioners. I would heartily encourage anyone to apply for the Bursary – there are very few schemes like this in the Irish theatre sector, and the support and mentorship you receive throughout are unparalleled."
The award will provide a female theatre artist with the time, physical resources and mentoring necessary to support their work. There will be one recipient of the Marie Mullen Theatre Bursary in 2019.
The successful recipient will receive:
– A minimum 4 week residency with Druid on a company production.
– One to one session with Marie Mullen on working in the theatre industry.
– Mentoring opportunities with theatre professionals.
– For directors/dramaturgs: a contract to direct/dramaturg a Druid Debut.
– Opportunity to engage with the Druid Ensemble in relation to a specific project.
– Opportunity to attend FUEL and Druid Academy workshops and events.
– A bursary award of €2,000.
Who can apply
– Female artists must apply within the submission window (see below) via an online application only.
– Applicants must provide two references from an industry professional familiar with their work.
– Applicants must include a CV outlining recent work.
– Applicants must currently reside in Ireland.
See druid.ie/news for full details.
How to apply
– Applications will be accepted from noon (GMT) 9th May until noon (GMT) 6th June 2019.
– Incomplete or late applications will not be considered.
– Applications will be acknowledged by email on receipt.
Selection Process:
A selection panel of industry professionals will determine a shortlist of applicants for interviews.

Interviews will take place between 24th and 29th of June 2019.
The selected applicant will be notified by 18th July 2019.

Feature Image by: Matthew Thompson