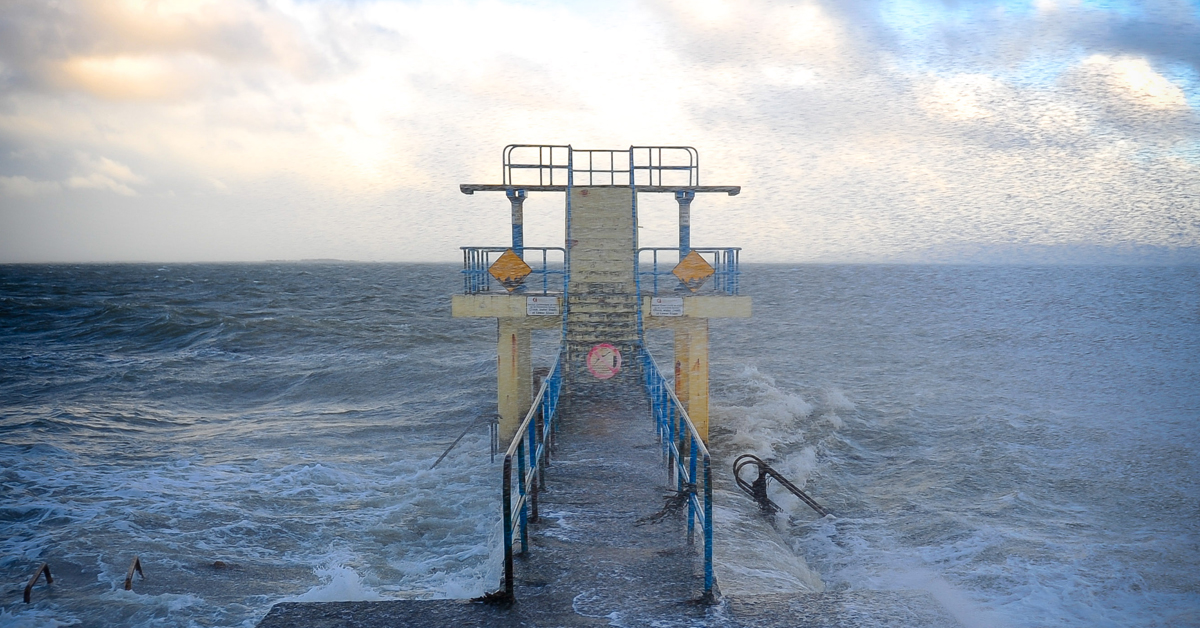 Discover Salthill
Salthill is not just a summer lover, it's there for the long haul. The vibrant village overlooking Galway Bay's got the breathtaking views, the energetic atmosphere and all the amenities you could hope for, all while being just a hop, skip and a jump from the city centre. If you haven't already taken a whirl down the Salthill prom, you need to start making moves and sure look, can't you kick the wall any day of the year? Here's where to eat, drink, see and stay when you head out Salthill way…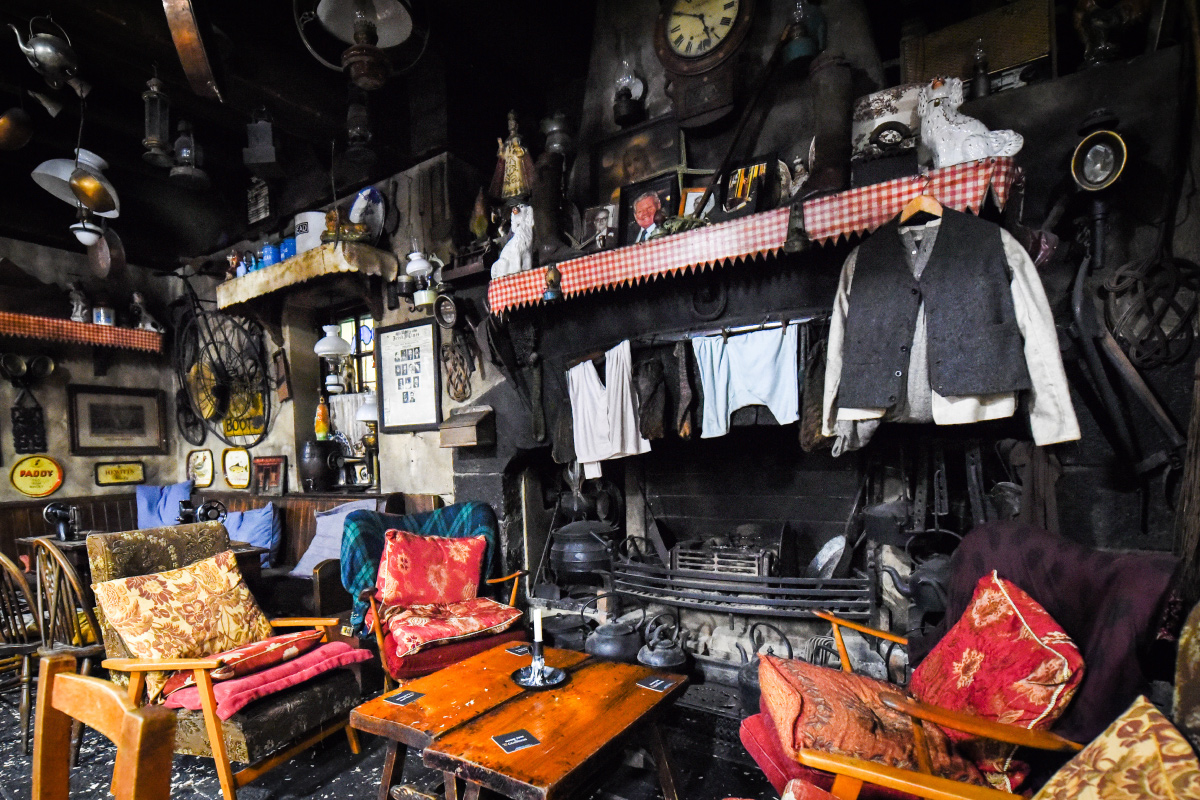 O'CONNOR'S FAMOUS PUB
Take it all in – a statue of The Man of Aran, clothes drying on a line across the open fire. Clocks and crocks. Pots and road signs. Mirrors, bells and lanterns. Photographs and newspaper clippings. A wagon wheel, ship wheels, a propeller. A netted constellation of seashells overhead. However, the decor is not the only interesting thing about O'Connor's – it's no theme bar. It just happens to have been run by three generations of a family of eccentrics since opening in 1942. O'Connor's is a traditional Irish pub with live music nearly every night and is known for a guaranteed-perfect Guinness every time (but for something stronger, it boasts some 40 brands of both whiskeys and gins behind the bar). Unusually, they open at 7:30pm in the evening, and with no food or TV, you are left with genuine banter and conversation – exactly what pubs should be made for.
Upper Salthill Road, Galway // More here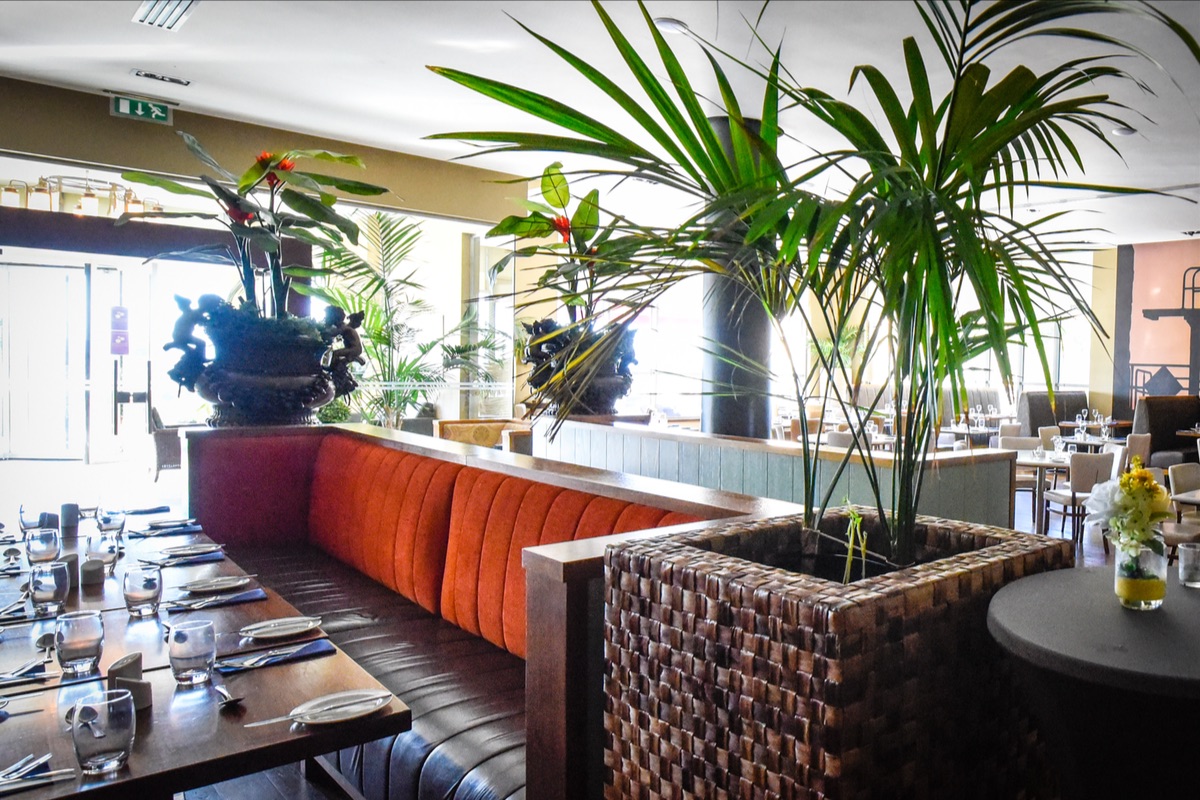 PROM RESTAURANT AT SALTHILL HOTEL
Salthill Hotel's premier dining experience comes in the form of Prom Restaurant, which could only be described as a food lover's paradise. Overlooking Salthill Promenade, the restaurant offers spectacular views of Salthill Promenade and their high ceilings and bright, modern décor enhance the dining experience, which is nothing short of wonderful. They've even got a new Autumn menu, which features an array of local seasonal produce, an A La Carte evening menu, a three-course set menu, Sunday lunch and a vast wine list. All their delicious, mouth-watering dishes are prepared in an open view kitchen and are served in a relaxed, family-friendly atmosphere by extremely friendly and helpful staff.
The Promenade, Salthill // More here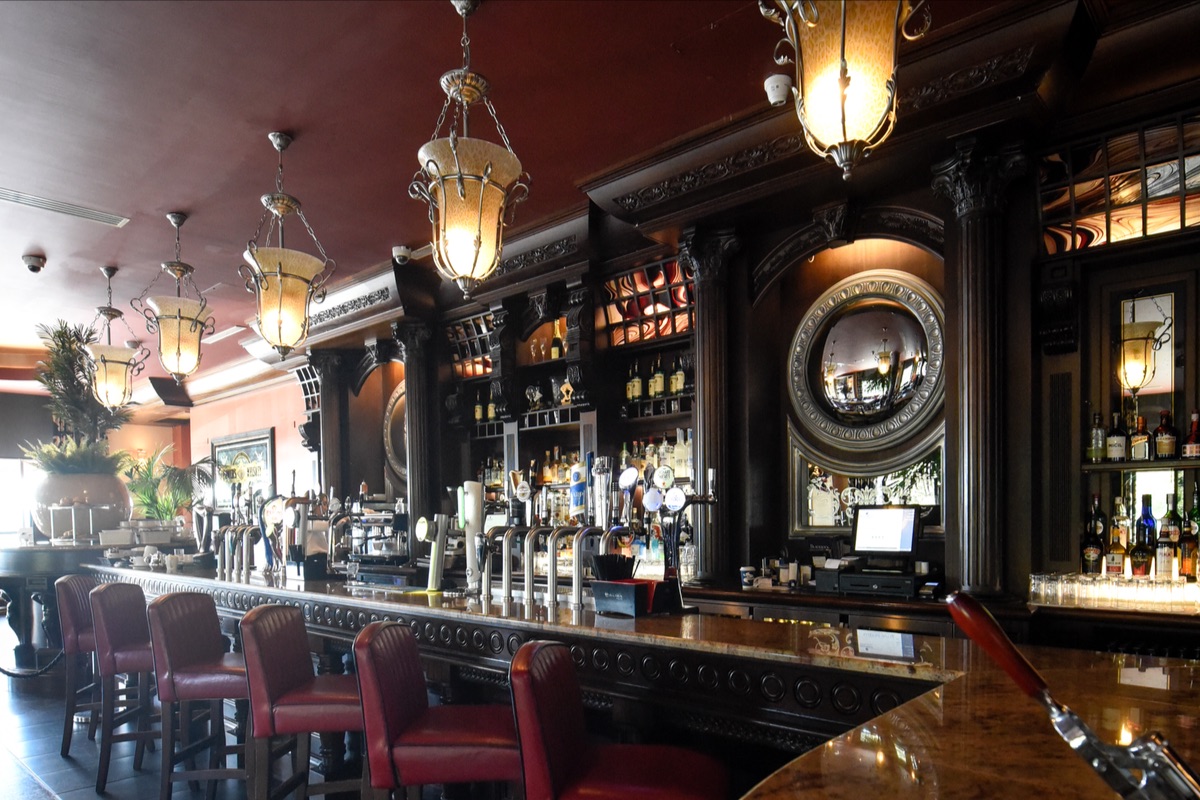 BLACKROCK BAR AT SALTHILL HOTEL
Superior dining isn't all this 4 star hotel has to offer, they've also got a fantastic bar and terrace that are always filled with a real buzz of activity. With live music every Friday and Saturday and high definition screens for all the sporting action, once the weekend rolls around, this is where you'll want to be. Sip on a gin and tonic, whiskey or cocktail while your cast your gaze onto Salthill Prom while soaking up the sun on the terrace. With finger food platters readily available, this is a great place to celebrate all occasions and it's ace for brunch, lunch or an evening meal.
The Promenade, Salthill // More here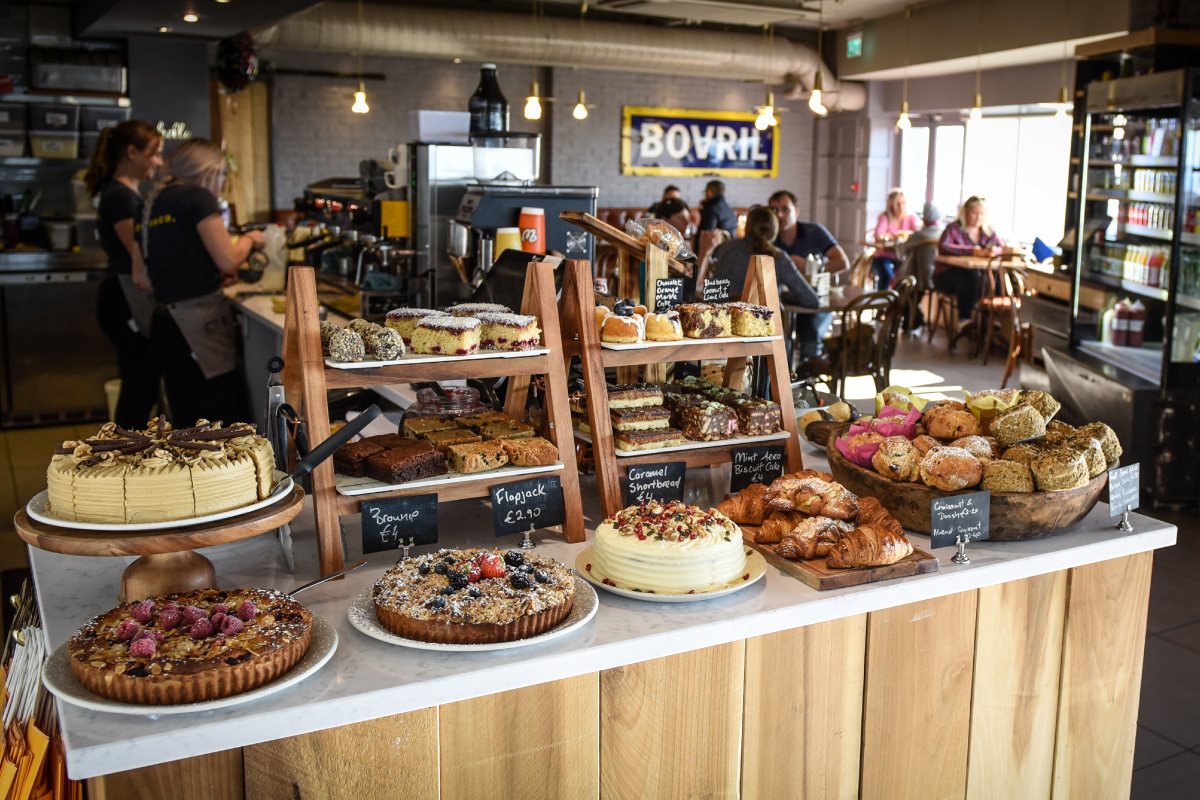 GROUND & CO
If you're in need of a great cup of coffee to tide you over on the school run, a morning stroll down the prom or something to cure what ails you, Ground & Co produce the highest quality food made fresh each day, and their coffee is seriously tasty to boot. If you've got the time, why not sit in and enjoy their freshly baked treats and pastries or filling sandwiches, hearty salads and mighty breakfasts as you soak up the warm, relaxing environment and unbeatable views of sensational Salthill. Since the staff are so sound, you'll feel right at home while you get stuck into some lovingly prepared food.
Aquarium Entrance // More here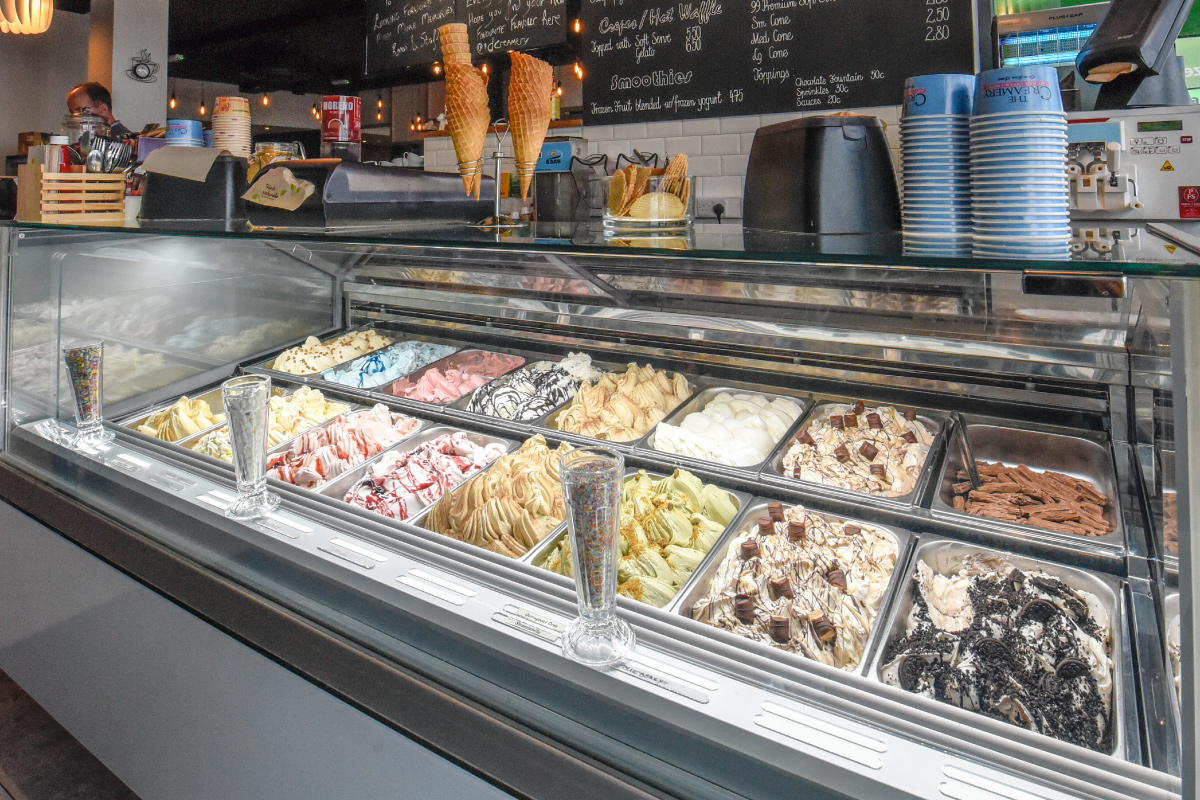 THE CREAMERY
The Creamery first opened their doors onto a sunny Salthill back in 2004 and since then, they've become quite the staple in the Galwegian way of living. The fully refurbished eatery offers seasonal menus from breakfast right through to dinner with a special brunch menu at weekends for all you midday sleepers! With a strong eco-friendly approach, Ronan and the team have introduced biodegradable cups for all takeaway teas and coffees. Best known for their homemade ice cream, The Creamery has one of the best selections of flavours in Salthill. They've got everything from the old vanilla classics to the more adventurous flavours! If you're in the mood for a warm sweet treat, check out their delicious crepe menu. Nutella and strawberries is always a crowd-pleaser. If you're looking for a promview cafe with a friendly atmosphere, look no further than The Creamery, Salthill.
Salthill Promenade // More here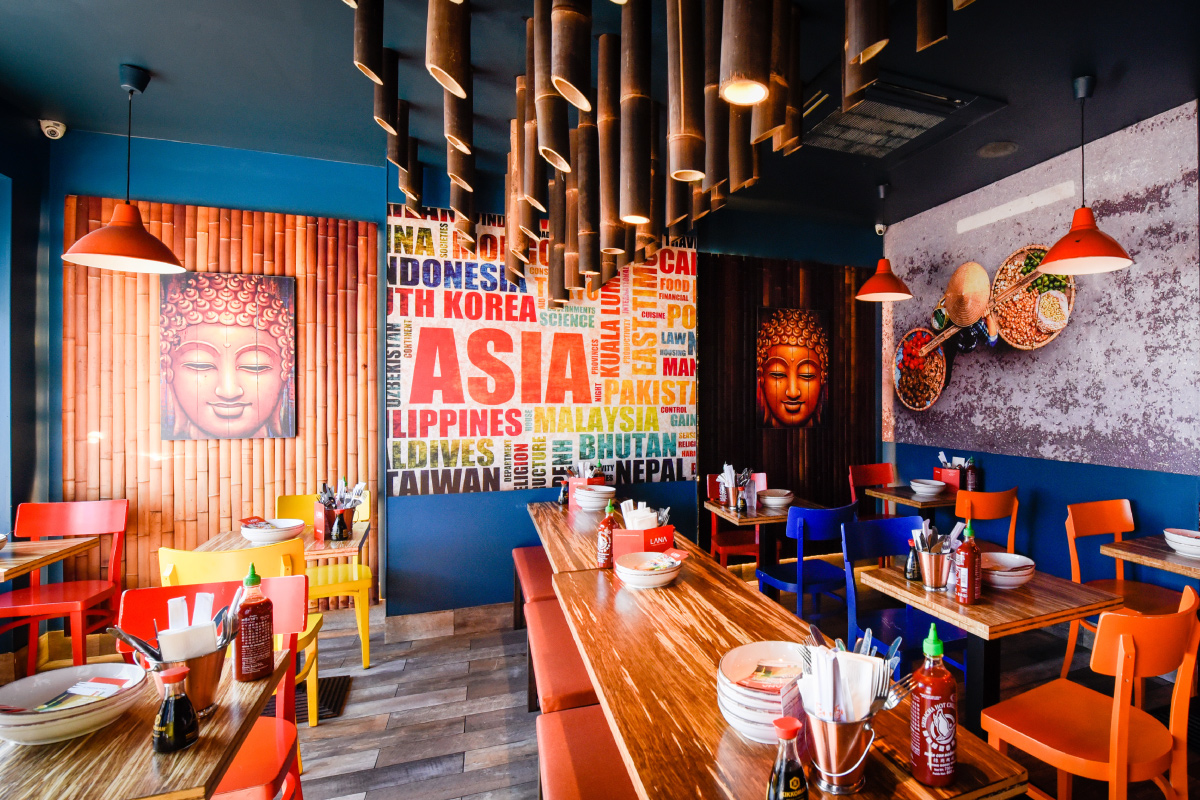 LANA RESTAURANT
Bringing Asian street food to the heart of Salthill, LANA Restaurant will delight your senses with the tastes, colours and aromas of authentic Thai cuisine from Asia. Expertly blending a number of different flavours to create an exotic taste like no other, the lovely folks at LANA will make sure your dish is prepared to your taste, whether that be mild, medium, hot or very hot. From Asian bites and noodles to curries and straight from the wok dishes, each mouthful is a taste explosion, you may even discover a new favourite meal. Our favourite has got to be their Thai green curry, and their crispy calamari is insanely tasty, but don't just take our word for it; head along and see for yourself.
224 Upper Salthill // More here


GALWAY BAY SEA VIEW APARTMENTS
Located in the famously picturesque seaside of Salthill, and within easy reach of the action-packed city centre, Galway Bay Sea View Apartments offer an ideal base from which to discover the local sights, food, drink and everything in between, or for exploring the surrounding historical spots further afield, like the National Parks of Connemara and The Burren in County Clare. Each apartment has its own private balcony or a rooftop terrace with a to-die-for view of Galway Bay along with views of the Clare Hills and rugged Burren landscape. The apartments are stylishly furnished with all the bits and pieces you would expect in both your home-from-home accommodation, and where your relaxing stay awaits. The incredible views of Galway Bay paired with that seaside village vibe ensures a peaceful but refreshing experience every time.
The Promenade, Salthill // More here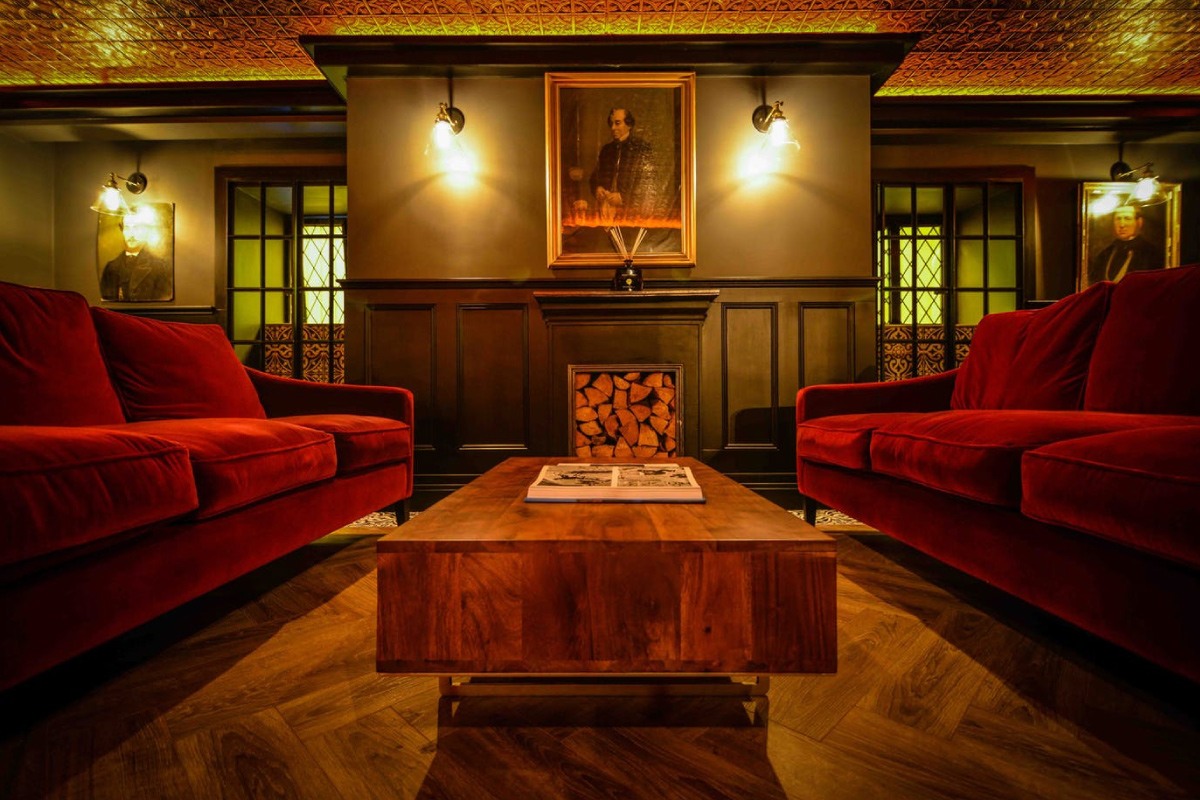 THE CONTINENTAL BOUTIQUE RESIDENCE
The Continental Boutique Residence is an 18th century accommodation located in the Salthill district. Priding itself on its lavishing decorated bedroom suites and its complementary selection of services, this hotel is a great option for anyone looking for a luxurious affordable stay within walking distance of the city center. With free Wi-Fi, a mini bar, tea and coffee facilities and a free healthy breakfast bag, The Continental has more than enough amenities on offer to help make your stay that little bit more enjoyable. With its lavish artwork and plush colourful seating you'll feel as if you're back in the 1960's, as you enjoy a drink of your choice in their downstairs bar. With is unique atmosphere and friendly staff, you won't find anywhere else like this to stay in Galway.
76 Salthill Rd Lower, Salthill // More here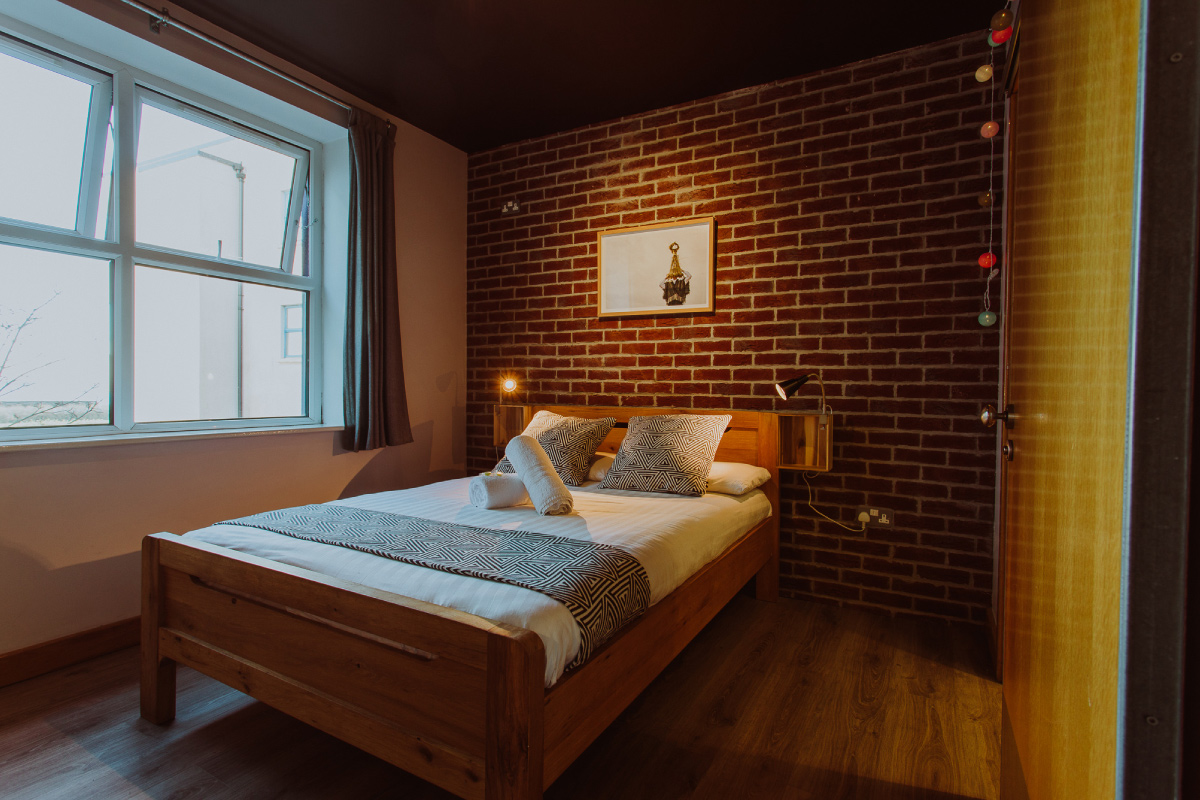 THE NEST ACCOMMODATION
Established in 2016, The Nest Boutique Hostel firmly put its stamp on the Galway accommodation scene. Offering a stylish, affordable sanctuary for the modern-day traveler. It has since expanded its offerings to Galway's city center, with self-catering options being set up in Spanish arch, the Westend and in Galway's famous market at St Nicolas's Church. The Nest offers a relaxed, easy going getaway, with a come as you please vibe. The fully equipped kitchen allows you to be the master of your own stay – and hey you may make some new friends over the dinner table. Why not stay at The Nest and explore everything Galway has to offer right outside your door.
107-109 Upper Salthill, Galway // More here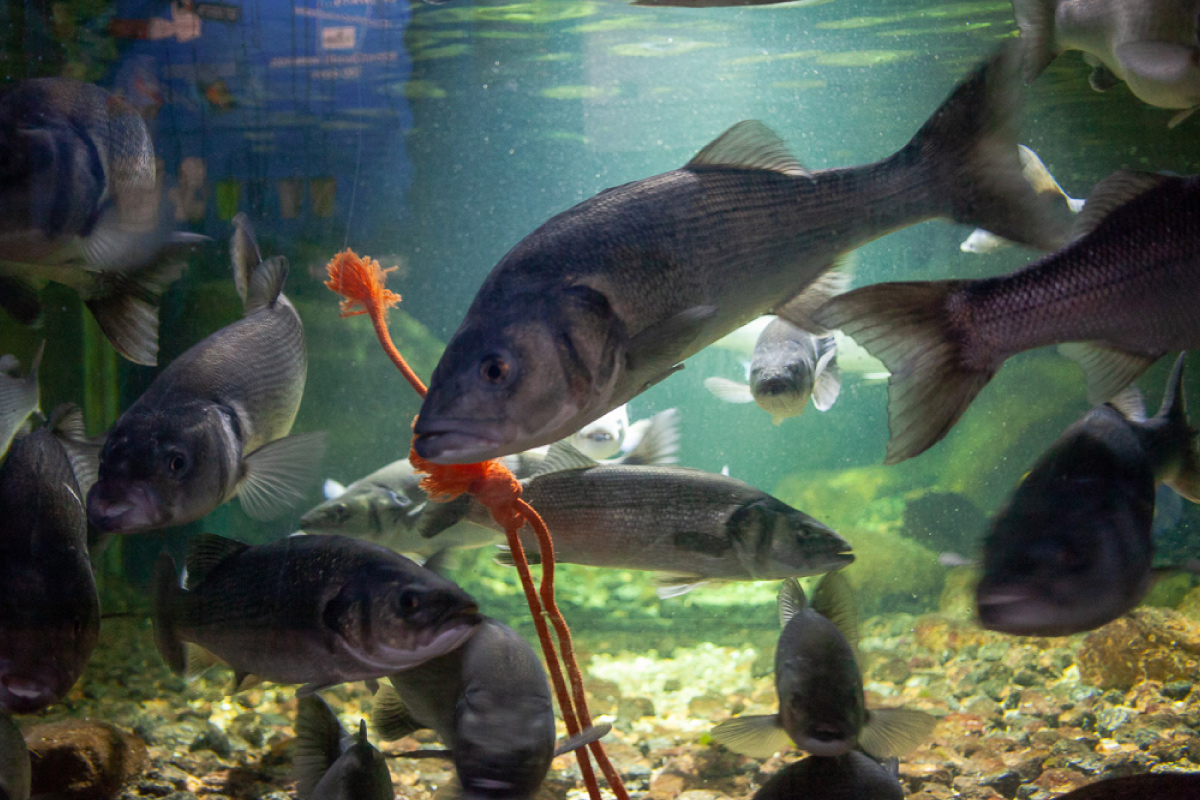 GALWAY ATLANTAQUARIA
Submerge yourself in a world of water at Galway's fantastic Atlantaquaria, one of the finest destinations for a fun-filled, educational family day out the little ones won't forget in a hurry. Displaying aquatic life exactly how it is in the deep blue sea, the National Aquarium of Ireland provide a comprehensive view of life under the sea through interesting displays, exciting live presentations and animal interaction session. With the help of their fully-informed staff, you and your family can learn more about the diverse marine ecosystem we have here in Ireland. Since it's the largest aquarium in the country, a trip to Galway Atlantaquaria will fill every visitor with wonder, amazement and appreciation for all our fishy friends, no matter what the age.
Seapoint Promenade // More here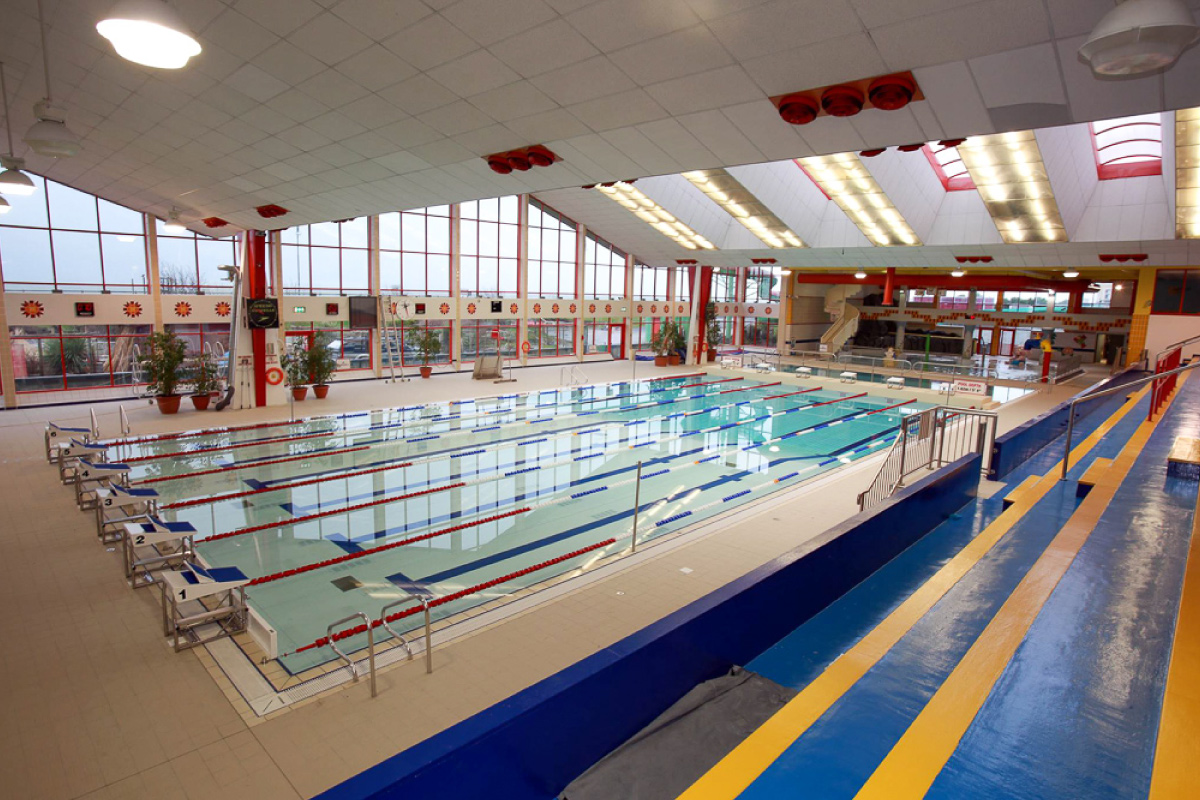 LEISURELAND
The swimming, fitness and events destination is equipped with not one, not two, but three swimming pools, making it the ideal spot for serious swimmers to have some fun. With a 6 lane competitive, deck level pool complete with a 65 meter water slide and a giant Commando Run Inflatable obstacle course, Leisureland is the place to be for some serious family fun. With a whole range of other activities on offer, such as birthday parties, summer camp, mini golf and school tours, it really is a kiddies paradise. For the older folk, they've got a state of the art fitness centre with a wide range of cardio equipment, weights and fitness classes as well as an events centre that can fit over 1,000 people that caters for concerts, exhibitions and conferences and has seen some of the best names in music and comedy make appearances. There's something for everyone at Leisureland.
Rockbarton Rd Salthill // More here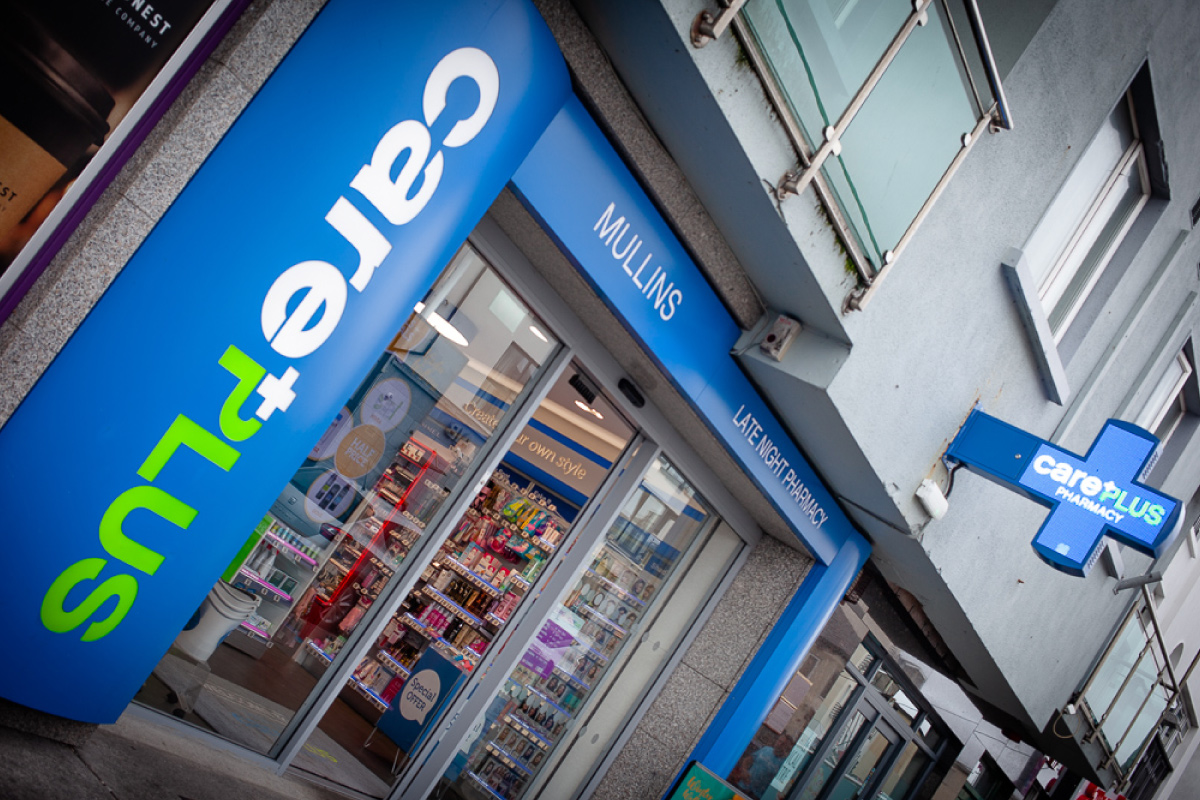 MULLINS LATE NIGHT PHARMACY
This family-run business have been keeping the people of Salthill in good health and even better spirits for over 15 years and with their recent affiliation with the CarePlus group, it's better than ever. Investments in an automated medicine dispensing robot and an array of services, from weight management programmes to flu vaccines, it's no surprise this pharmacy won a CarePlus award for community services in 2019. This culminated in fantastic fundraising efforts for IMNDA and Barnardos, which surpassed €5,000. As well as providing a range of vitamins, specialised probiotics and smoking cessation advice, they've also got a 20/60 Club, which entitles those over 60 to avail of a 20% discount every Friday and a Baby Club, which provides customers with some baby essentials, as well as a 20% discount off baby products on the first Tuesday of every month.
216 Upper Salthill, Galway // More here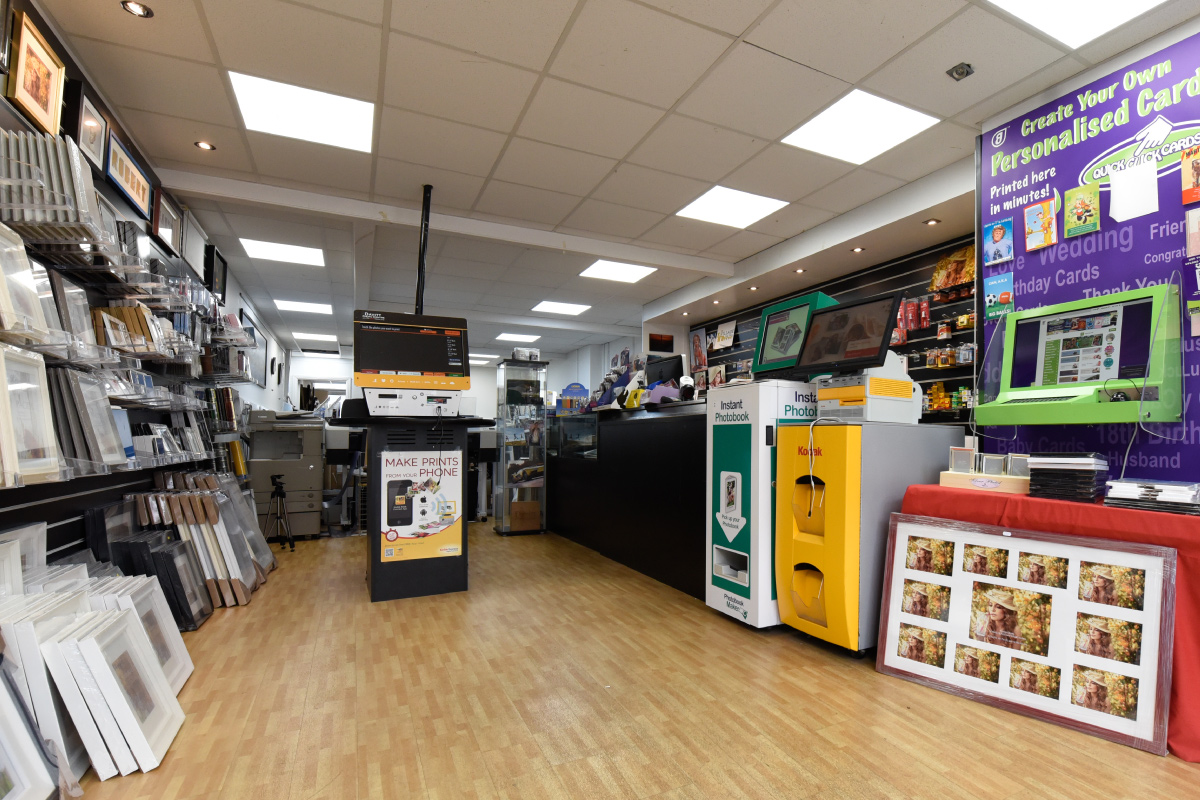 DAVITT PHOTO CENTRE
Davitt Photo Centre opened it doors in April 2003, providing a professional developing and printing service for professional photographers, keen amateur photographers and the general public. Since day one, Davitt Photo Centre has become one of the West's leading Professional Photographic Labs. Davitt Photo Centre is run by husband and wife team Martin and Debbie, who have a combined experience of 40 years in the photography industry. The photo centre is situated on Salthill's main thoroughfare, opposite the local church. They offer a wide range of services including digital photo prints, film developing, scanning and much more. They also have a framing studio on the premises offering a wide selection of frames.
Unit 1, Rockville House, Upper Salthill Road // More here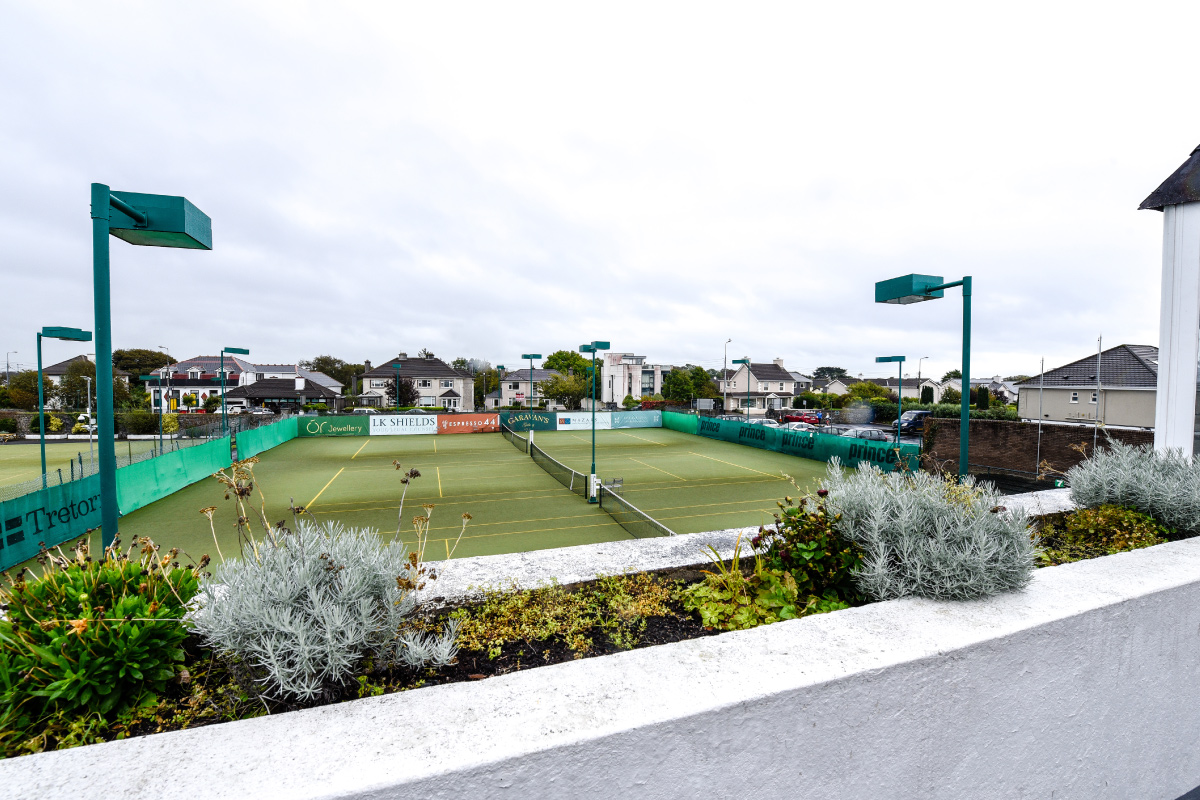 GALWAY LAWN TENNIS CLUB

Whether you're a total novice or the next Andy Murray, Galway Lawn Tennis Club welcomes players of all levels to join in on the fun. The club itself has been around for over 100 years and is now nationally recognised as one of the best centres of excellence for racquet sports. The club has 9 all-weather tennis courts, 6 international squash courts with under-floor heating, 7 dedicated badminton courts and shower and sauna facilities. If you're looking for an extra win, check out their complimentary table tennis area and championship sized snooker table for all members and their guests. For the juniors, they've got a structured programme mentored by professional coaches to help develop and encourage a long term enjoyment of sports from a young age.

Threadneedle Road // More here

Feature image by Boyd Challenger.