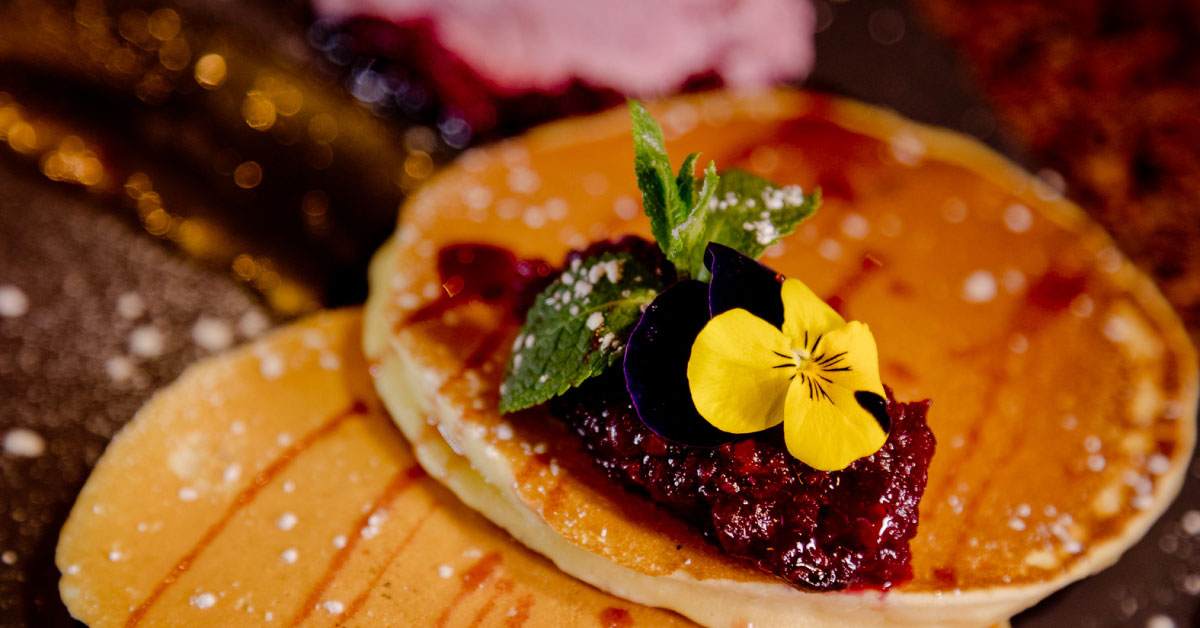 Did someone say Gin Pancakes?
This is not a drill… The Front Door Pub, one of Galway's popular late bars, are celebrating Shrove Tuesday with Gin Pancakes (yes, you heard us correctly!) from 12 noon this Tuesday, 5th March.
Combining two of the nation's favourite… gin and pancakes, savour thick fluffy pancakes with a Beefeater Pink Gin Infused Wild Berry Compote and Strawberry Cream.
Why not wash them down with a sneaky G&T, with The Front Door would be happy to make a recommendation.
At the heart of Galway's social scene, The Front Door Pub is spread over two floors and streets including the famous whiskey bar, Sonny Molloy's and Galway's first gin bar Tigh Nora.. so they know a thing or two about gin!
For further details connect with The Front Door Pub on Facebook, Twitter or Instagram. Alternatively visit www.frontdoorpub.com.