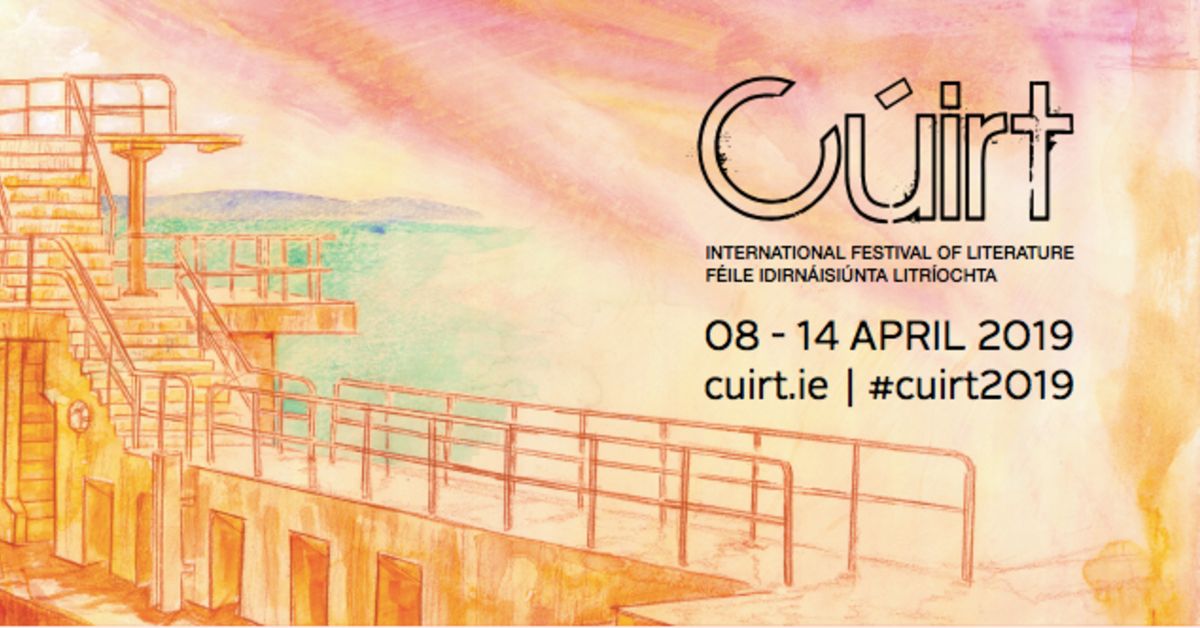 Cúirt Low – Down
We welcome back one of Europes biggest Literary Festivals to Galway this week. From 8th – 14th April, we celebrate the spoken and written word in Galway through an array of spoken and written word, from past to present.
With a week bursting full of interesting talks/events and performances, it's hard to do it all. We've hand-picked some of our favourite events happening this week. Check out our events page here to keep in the loop of what's happening in Galway. Without further ado, here's our Cúirt low-down.
Monday
Her Kind by Niamh Boyce
The eagerly awaited new novel from the award-winning author of No 1 bestseller, The Herbalist. Inspired by the true story of Alice Kytler, Her Kind is a tense, moving and atmospheric re-imagining of the events leading up to the Kilkenny witch trial of 1324. Niamh's critically acclaimed debut novel was nominated for an IMPAC award and won Debut of the Year at the Irish Book Awards. She was Hennessy XO New Irish Writer Of The Year in 2012.
6pm // Biteclub // Book Launch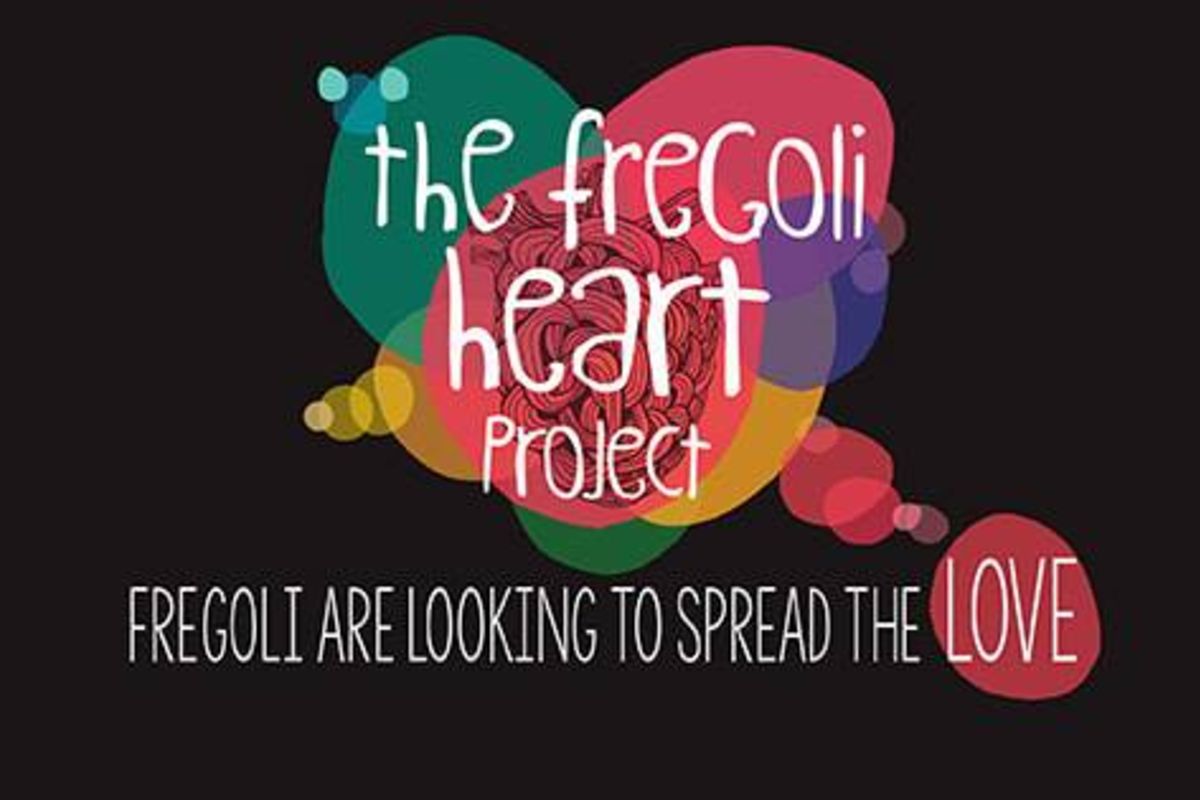 Fregoli Theatre: The Heart Project
Fregoli Theatre are delighted to present the first performance of The Fregoli Heart Project at Cúirt 2019. In an era of borders, marginalization, and mass attempts to inspire hate and difference, Fregoli wishes to return to what is quintessential to life; love. This is a performance in development created from public stories of love in all its forms. The creative team includes a visual artist, composer, performers, dancers from the Eglinton Galway, and the Bohermore Teen Drama Group.
8pm // Nun's Island Theatre // Performance
Tuesday
Read Me I Am Yours launch
The Read Me I am Yours project sees Cúirt partner with Vilenica International Literary Festival, Slovenia and the Festival of World Literature, Croatia. This partnership aims to create opportunities to promote cross-cultural understanding and to encourage intercultural dialogue with a special focus on literature from lesser known linguistic regions.
The project aims to facilitate greater access to literature and spoken word in minority languages and dialects by creating an online portal to share work produced as a result of authors' exchanges, discussions, colloquiums and literary readings that will take place throughout 2019 and 2020. Musician Ronan Browne will be accompanied by a selection of our European guests to officially launch the project.
12pm // Nun's Island Theatre // Book Launch
Paddy's Irish Whiskey Fireside Sessions
Cúirt International Festival of Literature in association with Paddy Irish Whiskey are presenting an impromptu/pop up programme of stories, poems and music in public houses in the Latin Quarter and Galway City. These will be hospitable and entertaining gatherings, a coming together to share stories, yarns and songs.
The sessions are free to the public and will feature Galway's artists and special guests appearing at Cúirt. Each event will be unique and further details will be announced on the Cúirt website and on the host pubs social media in the lead up to the festival. The atmosphere for the sessions will be warm and friendly, reminiscent of a visit to the fireside of a story teller's house and there will be a chance for the audience to join in and share their story too!
5pm/7pm // Front Door/Tigh Neachtain // Storytelling
Wednesday
Nora's Walking Tour
Nora Barnacle is probably best known as the wife and inspiration of James Joyce. Although sometimes overshadowed by the genius of Joyce she was a strong and independent woman in her own right. After a quarrel with her uncle, Nora ran away from Galway to work in Dublin, where on the 16th June 1904 she met James.
This meeting is now celebrated every year as Bloomsday. The Nora walking tour will tell the story of the houses where she stayed, the bar that is named after her (Tigh Nora), and the place where she grew up.
3pm // Tigh Nora // Tour
Official Launch
Join Cúirt team at the Hotel Meyrick, Eyre Square, as they officially launch the International Festival of Literature 2019 this Wednesday from 6pm. Come along for an evening of music and refreshments as we celebrate the festival.
6pm // Meyrick Hotel // Opening Night
Thursday
Human Rights in the Age of Terrorism:
For the past two decades, democracies have made counter-terrorism efforts a foreign policy priority. This has coincided with the growth of human rights narratives as a fundamental feature of such democracies. However, a number of counterterrorism measures have raised serious human rights concerns. How do states ensure strong national security while protecting the fundamental human rights they claim as the bedrock of their society?
Galway native, Professor Fionnuala Ní Aoláin is United Nations Special Rapporteur on the Promotion and Protection of Human Rights while Countering Terrorism. Her book On the Frontlines: Gender, War and the Post Conflict Process was published by Oxford University Press (2011). She recently edited the Oxford Handbook on Gender and Conflict (2017). Chaired by Siobhán Mullally, Professor of Human Rights Law and Director of the Irish Centre for Human Rights at NUI Galway.
1pm // Town Hall Theatre // Talk
Gone: A girl, a violin, a life unstrung
Continuing our partnership, Cúirt International Festival of Literature and Music for Galway have co-curated this unique event featuring Min Kym, author and violinist in conversation with Toner Quinn. Korean-born, London-raised violinist Min Kym talks about growing up as a child prodigy, shares insights into the world of a budding soloist and the special relationship a violinist develops with their instrument, in this case, a priceless Stradivarius that was dramatically stolen from her in central London.
She will read from her bestselling memoir, Gone: A Girl, a Violin, a Life Unstrung and perform some of the works mentioned in the book. This event will be chaired by Toner Quinn, musician, editor of online magazine The Journal of Music and Lecturer in Publishing at NUI Galway.
8pm // Town Hall Theatre //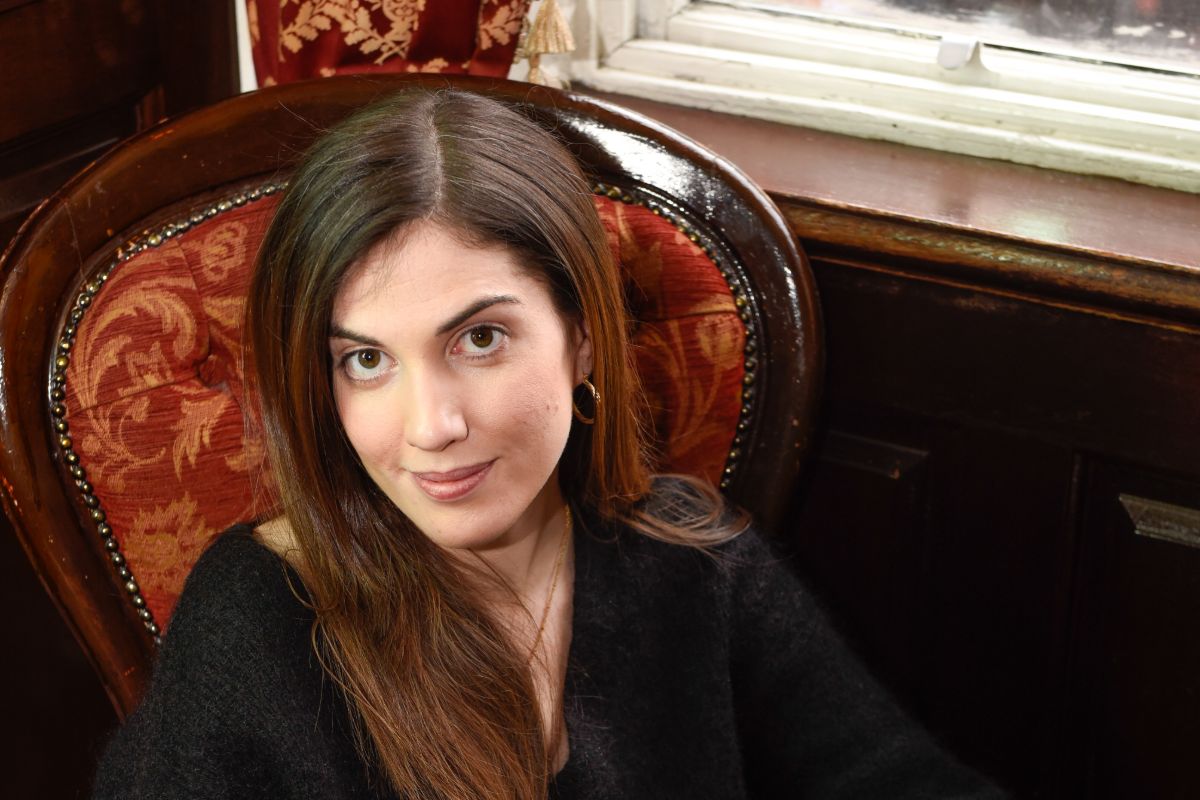 Friday
Survey Short Fiction
Four expert storytellers, emerging and established, will read from their exciting new work and discuss the art of short fiction.
David Hayden's fiction has appeared in The Stinging Fly, Granta online and Zoetrope: All Story, and has been broadcast on RTÉ and BBC radio. His debut collection of short stories Darker With the Lights On was published in 2017 and featured in The Irish Times choice of Books of the Year.
Nicole Flattery's stories have been published in The Irish Times, The Dublin Review, The White Review, Winter Papers, The Letters Page and The Stinging Fly. She is a recipient of the Next Generation Artists' Award from the Arts Council and the White Review short story prize. She lives in Galway. Show Them A Good Time is her first book.
Mary O'Donnell is one of Ireland's best known contemporary authors. Her seven poetry collections include Spiderwoman's Third Avenue Rhapsody (1993) Unlegendary Heroes (1998) both with Salmon Poetry, and Those April Fevers (Ark Publications, 2015). Four novels include Where They Lie (2014) and her bestselling debut novel The Light Makers, reissued last year by 451 Editions. Her new fiction collection, Empire, was published by Arlen House in 2018. She teaches and lectures, most recently at the University of Sao Paolo, Brazil. She is a member of Aosdána.
1pm // Town Hall Theatre //
Seoladh Leabhair/ Book Launch
Join us for a special evening of new poetry and Irish music when the debut collection by Pauline Mhic Chonaonaigh, Tadhall (Cló Iar-Chonnachta) will be officially launched. The book includes photographs by Simon Boyle. The evening will be presented by Máire Ní Neachtain with readings by Síle Nic Chonaonaigh, Deirdre Nic Chonaonaigh and Maidhc P. Ó Conaola, accompanied by the distinctive music of Johnny Óg Connolly. All welcome.
Pauline Nic Chonaonaigh began writing in recent years, her inspiration coming from the small miracles she sees in the world around her: swallows on their journey, the light of the moon piercing clouds or the contrast between the palpable intensity of stillness and the ripping ferocity of a storm.
Le tacaíocht ó Ealaín na Gaeltachta Teo: Comhpháirtíocht idir Údarás na Gaeltachta agus An Chomhairle Ealaíon – Ag forbairt na nEalaíon dúchasacha agus comhaimseartha sa Ghaeltacht.
8PM // Seanscoil Sailearna // Launch
Saturday
Spoken Word
This high-energy event showcases both poetry and short fiction. Performers have up to three minutes to present their piece to a panel of three judges with MC Pete Mullineaux overseeing proceedings. The top three participants will go on to perform at the Cúirt Showcase at Electric Picnic in September.
Guest performer Erin Fornoff has performed her poetry at hundreds of festivals and events across Ireland, UK, and the USA. Her debut collection Hymn to the Reckless (Dedalus Press, 2017) was shortlisted for the Shine/Strong Award. She was co-founder and Programme Director for Lingo, Ireland's first ever spoken word festival.
Open submissions are invited for the Spoken Word Platform and entry is open to all. Please submit via email to petemullineaux@gmail.com
3pm // Roisin Dubh // Spoken Word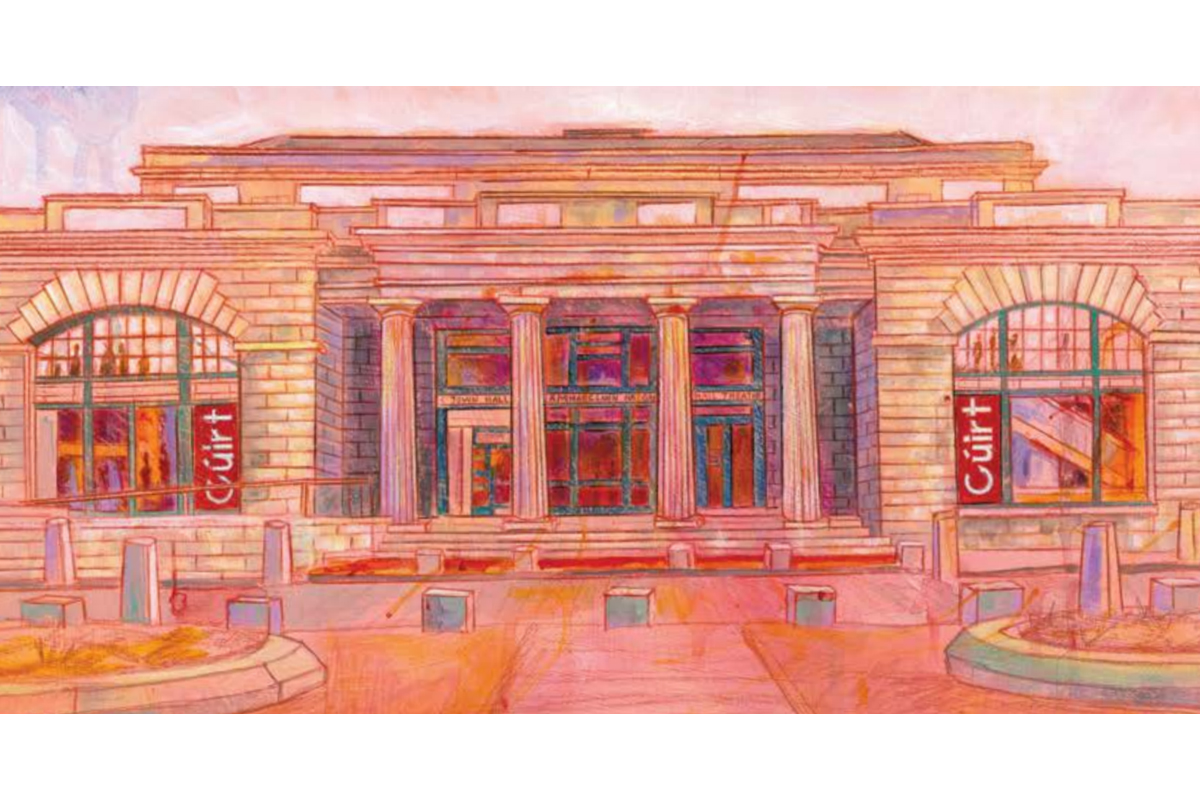 New Zealand Showcase
In a new partnership with Creative New Zealand, Cúirt is delighted to present two leading novelists. David Coventry's first novel The Invisible Mile – described by The New York Times Review of Books as a "gorgeous… psychological thriller" and The Guardian as "a literary novel of the highest order" – has been translated into five languages. His new work Dance Prone is in the final stages of completion. The novel is set in the USA and North Africa and examines the nihilism, violence and intellectualism of 1980s post-punk and hardcore.
Kirsty Gunn was born in New Zealand and has links to the literary community there via her work and writing about Katherine Mansfield, a writer who felt both far away from and also irresistibly connected to the place of her birth. Kirsty's novel The Big Music, set in the Highlands of Scotland, won the 2013 New Zealand Book of the Year Award. She now lives in Scotland and London. This event will be chaired by Paula Shields; reader, researcher, interviewer and arts journalist.
4pm // Town Hall Theatre //
Sunday
I sing a song of the croissant
Our popular 'bardic brunch' is back with a Gallic twist as we take a break from the hearty fry-up to embrace the croissant! With a sparkling line up of Galway-based writers including Rita Ann Higgins, Aoife Casby, Pete Mullineux and Ruth Quinlan and with music from our MC, Gerry Hanberry and Pat Collins, playing some gypsy jazz and songs from their current band 'Gazlight'.
There will also be music from Gerry Savage and his Galway Ukulele Ensemble (otherwise known as 'the Galway Ukers'). This is a petit déjuenner you won't want to miss! Rita Ann Higgins' new collection, Our Killer City has just been published by Salmon.
Her first five poetry collections were also published by Salmon, and Bloodaxe Books published her following five books. Aoife Casby writes fiction and poetry and also works as an editor and visual artist. Pete Mullineaux has published four collections, most recently How to Bake a Planet (Salmon, 2016).
Ruth Quinlan won 2018 Galway University Hospital Arts Trust Poems for Patience competition, 2018 Blue Nib Summer Chapbook competition, 2014 Over the Edge New Writer of the Year Award and the 2012 Hennessy Literary Award for First Fiction.
12pm // Rouge // Performance
The Sounding

On a remote island off the coast of Maine, after years of silence, Liv begins to weave a language out of Shakespeare's words. A driven neurologist, brought to the island to protect her, commits her to a psychiatric hospital. She becomes a full-blown rebel in the hospital as she fights for her voice and her freedom. What happens to someone who has the immense courage to willingly choose individual authenticity over society's demands?

This is a powerful story about otherness and being one's authentic self, at a time when we desperately need to connect and include the marginalized. Cúirt is delighted that co-writer and producer, Bryan Delaney will give a short introduction to The Sounding and will be 'in conversation' for a brief post-screening discussion with Kernan Andrews, Arts Editor & Political Correspondent at The Galway Advertiser.

8pm // Nun's Island Theatre // Performance