One of the world's leading literary festivals, Cúirt International Festival of Literature, has kicked off in Galway! It's not just for locals, however, as shows will be live-streamed online all over the globe...
There are some incredible readings, discussions and talks taking place in front of live audiences in Town Hall Theatre that will also be live-streamed wherever you are. The best part, they are pay-what-you-can, so they are accessible to all! Read on to find out what's streaming at Cúirt this year...
Writing and Survival with Natasha Brown & Rebecca Watson
Wednesday, 06 April 2022, 5:30pm
This is just one of many brilliant discussions and readings that are available to watch in-person at Town Hall Theatre or live-stream for free online throughout the week of Cúirt International Festival of Literature. Natasha Brown & Rebecca Watson ask thought-provoking questions: How do we exist in a world with many deep-rooted social issues? How do we remain civil in this hostile environment? How do we keep going? These brilliant experimental debuts invite fresh perspectives on tough themes of sexual violence, systemic racial abuse and class oppression, among other things. Get your ticket here.
Heroes and Villages: A.K. Blakemore, Jan Carson and the Power of the Mob
Wednesday, 06 April 2022, 8:30pm
What good is the truth when your town has embraced a lie? Both Jan Carson's The Raptures and A.K. Blakemore's The Manningtree Witches grapple with questions of social repression, magical thinking and all-too-real violence as their protagonists try to survive in a world turned upside down. Join two of the finest novelists at work today as they discuss their work on Cúirt's centre stage. Get a ticket for the in-person show or online stream here.
Unsettled: Rosaleen Mc Donagh
Thursday, 07 April 2022, 1:00pm
Rosaleen McDonagh writes fearlessly about a diverse experience of being Irish. Unsettled explores racism, ableism, abuse, and resistance as well as the bonds of community, family, and friends. As an Irish Traveller writing from a feminist perspective, McDonagh's essays are rich and complex, raw and honest, and, above all else, uncompromising. This conversation is a bold and uncompromising analysis of contemporary Irish society, moderated by Chandrika Narayanan-Mohan and is not to be missed! Get a ticket for the in-person show or online stream here.
Away Home: Short Stories and Estrangement with Colin Barrett and Wendy Erskine
Thursday, 07 April 2022, 5:30pm
Colin Barrett and Wendy Erskine (whose work includes Homesickness and Dance Move, respectively) will take the audience from the hinterlands of Mayo, to the neighbourhoods of East Belfast, and much stranger places besides. Meticulous observers of the absurd, chroniclers of outcasts and misfits and how they collide, these are two short story artists at the top of their game. With a slew of awards between them, every word of this event will be engrossing and engaging. Book your place now.
Leave the World Behind: Rumaan Alam in Conversation
Thursday, 07 April 2022, 8:30pm
How much can you trust a stranger? The question sits at the heart of Rumaan Alam's engrossing novel, Leave the World Behind, in which a New York family, holidaying in a luxurious but remote rented house, are met late at night by an elderly Black couple, claiming to be the owners. They bring news of a catastrophic power failure in the city, and have nowhere else to turn. The novel, which is set for a Netflix adaptation starring Mahershala Ali and Julia Roberts, has been a smash hit in the States, and Cúirt are delighted to welcome Alam's gift for storytelling to Galway and Town Hall Theatre. Don't miss out - book your place now.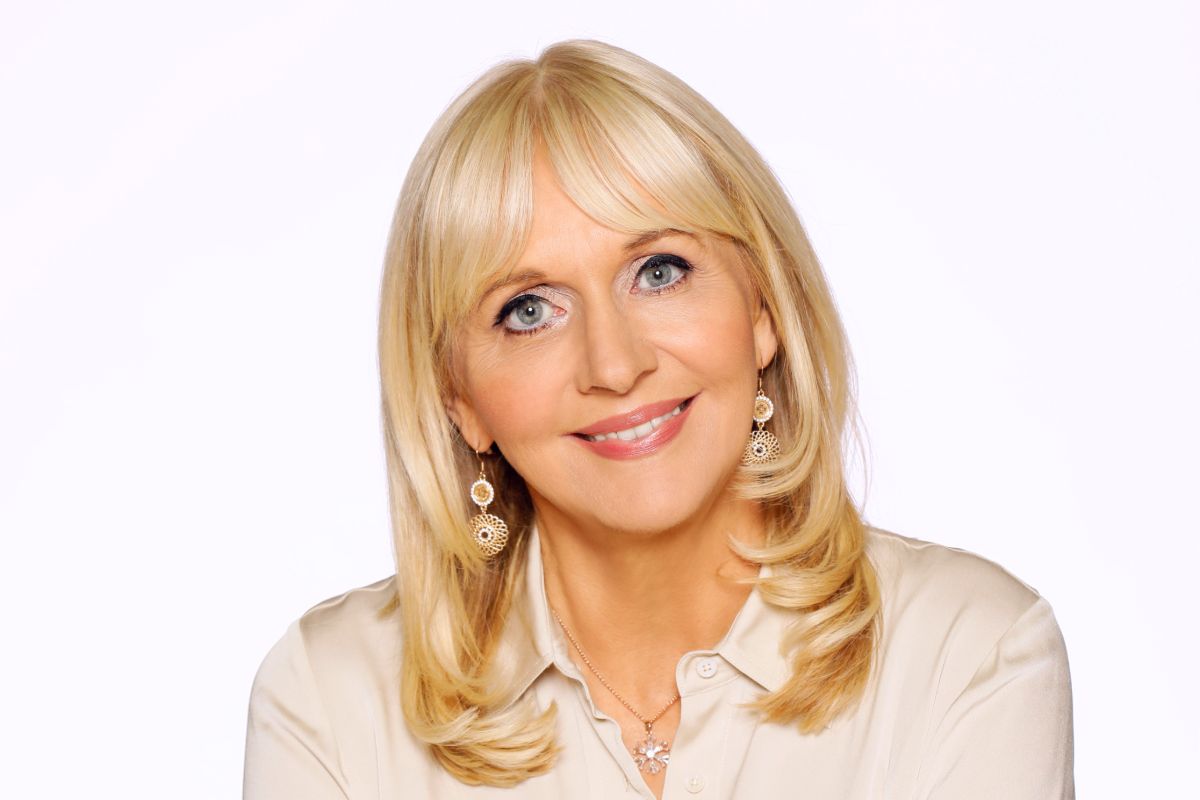 Breaking Point: Edel Coffey in conversation with Miriam O'Callaghan
Friday, 08 April 2022, 1:00pm
For this very special event, Edel Coffey will be joined in conversation by RTÉ's Miriam O'Callaghan, as they take a compelling look at the pressures put on working mothers today. Edel Coffey's bestselling debut novel, Breaking Point, tackles a devastating story with care and grace. Edel is a journalist and broadcaster who has worked as a presenter and reporter with RTE radio, as editor of the Irish Independent Weekend Magazine, and Books Editor of the Irish Independent. Get to know this incredible writer a bit better with an in-person or live-streamed discussion this week... book your ticket now.
The Transgender Issue: Shon Faye
Friday, 08 April 2022, 5:30pm
Despite making up less than one per cent of the country's population, trans people are often the subjects of a toxic and polarised 'debate', primarily for the benefit of mass media spectacle and conservative talking heads. After training as a lawyer, Shon Faye left the law to pursue writing and campaigning to highlight how the wrong conversations are being amplified, in which trans people are denied a meaningful voice. Her first book, The Transgender Issue (Penguin, 2021), was an instant Sunday Times bestseller so join your fellow readers, writers and activists as Faye discusses with writer and performer Wren Dennehy her vision of a healthier space for talking about gender, justice, solidarity and equality. Get involved here.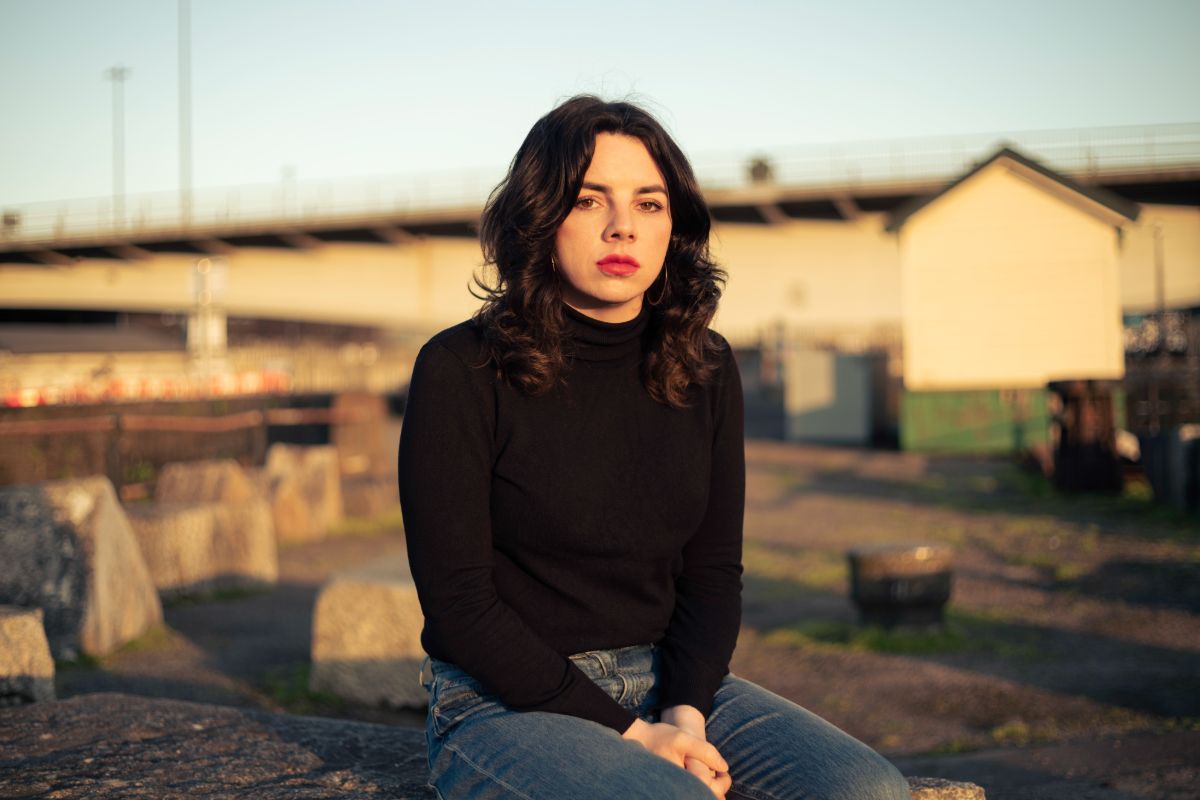 Photo Credit Paul Samuel White / Monica MacSwan
The Paris Apartment: Lucy Foley in Conversation
Friday, 08 April 2022, 8:30pm
Join in for a fiendish Friday night with international bestselling author Lucy Foley, who follows up her tense, nerve-jangling thriller The Hunting Party with one of the most hotly anticipated whodunnits of the year, The Paris Apartment. Set in the eponymous abode, our protagonist Jess has gone to stay with her half-brother Ben while she recovers from a job that ended in unpleasant circumstances. But Ben is nowhere to be found, and his neighbours seem to know more than they're letting on… Lucy Foley is the author of six novels, including the New York Times and Washington Post bestseller, The Hunting Party, and the forthcoming The Paris Apartment. She worked for several years in the publishing industry as a fiction editor, and lives in London. Join the conversation here.
Love and War: Belfast Fictions with Louise Kennedy and Lucy Caldwell
Saturday, 09 April 2022, 1:00pm
Come spend an afternoon with two of Belfast's finest storytellers, with their unique perspectives on love and survival. Lucy Caldwell's These Days focuses on the four nights of the Blitz in April 1941, as two sisters, one engaged to be married, the other sustaining a secret relationship with another woman, fight to stay true to themselves. Louise Kennedy's Trespasses, set at the height of the Troubles, features Cushla, a young teacher and part-time bartender, who embarks on an affair with Michael, a married barrister who introduces her to a world of privilege and luxury. But when the father of one of her students is murdered, political tensions escalate, threatening to destroy everything Cushla is building. If these stories pique your interest (as they should!) then you can get an insight into the authors here.
True to Your Heart: Emer McLysaght, Sarah Breen and Bethany Rutter
Saturday, 09 April 2022, 5:00pm
Even when you "have it all", how do you stay true to yourself and what your heart wants? Big-hearted novels from Emer McLysaght, Sarah Breen and Bethany Rutter ask these questions with warmth and effervescent humour. This discussions will be moderated by Louise McSharry, an Irish broadcaster and disc jockey known for her work on RTÉ 2fm. It's sure to be a very interesting evening so don't miss out and book your in-person or live-streamed ticket here.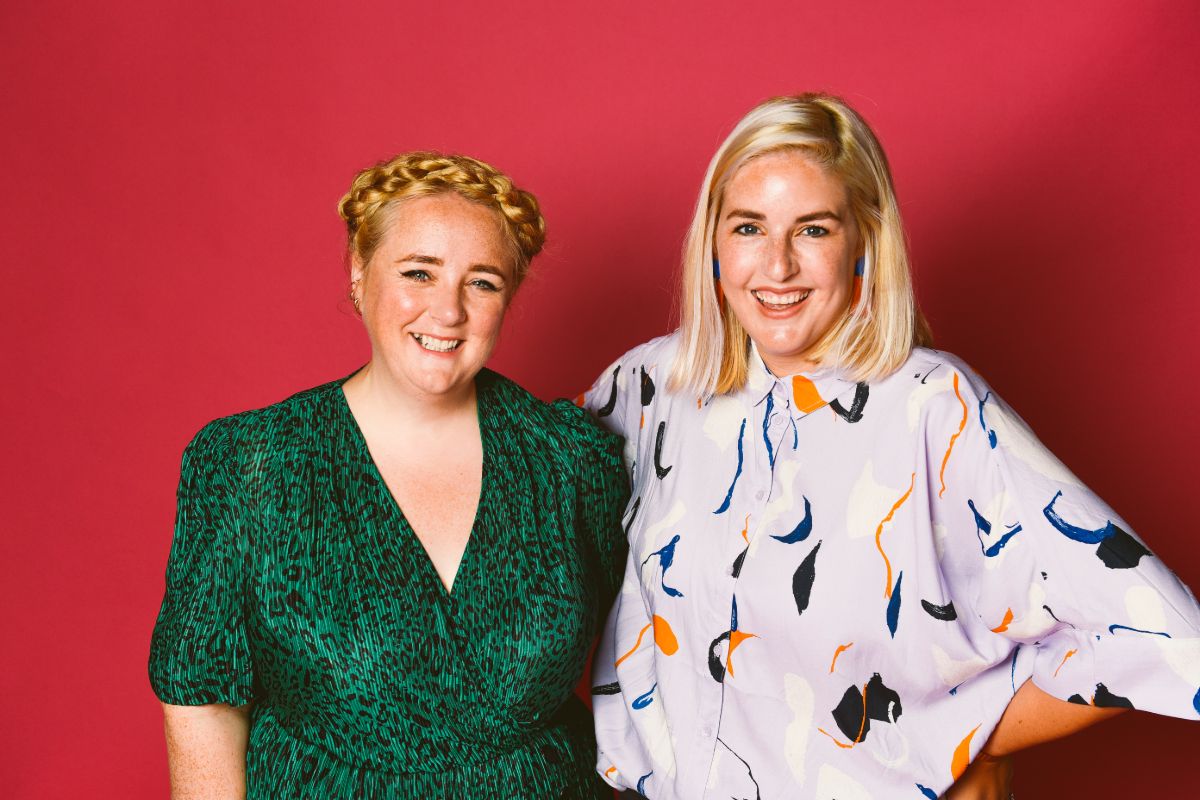 The Sound of Paradise: Raymond Antrobus and Roger Robinson
Saturday, 09 April 2022, 8:30pm
Round out an incredible week of live-streamed discussions with some ground-breaking poetry. The Cúirt team are delighted to welcome two award-winning poets who have changed the shape of poetry in Britain. Roger Robinson became the first Black British poet to win the 2019 T.S. Eliot prize for his collection A Portable Paradise, and was a co-founder of Malika's Poetry Kitchen, a hugely influential grassroots poetry collective based in London. Raymond Antrobus was the first poet to win the Rathbone Folio Prize, and his stunning combination of skills as a performer and literary craftsman have seen his two most recent collections, The Perseverance and All The Names Given, win a host of awards. With Antrobus and Robinson's talents and experiences, this is a scintillating event for seasoned poetry lovers and new readers alike. This event will have ISL interpretation so that as many people as possible can get to know these incredible poets. Book your ticket here.