Once the clouds clear and the sun's out there's really no better place to be than in Galway. Sitting outside, soaking in those precious rays of sunshine with an ice cold drink in good company - priceless. We want to make sure you don't have to wander too far to get your fix so here's our guide to the best summer drinks available in the City of Tribes.

Dive into this list of our favourite spots and get yourself some badly needed refreshment!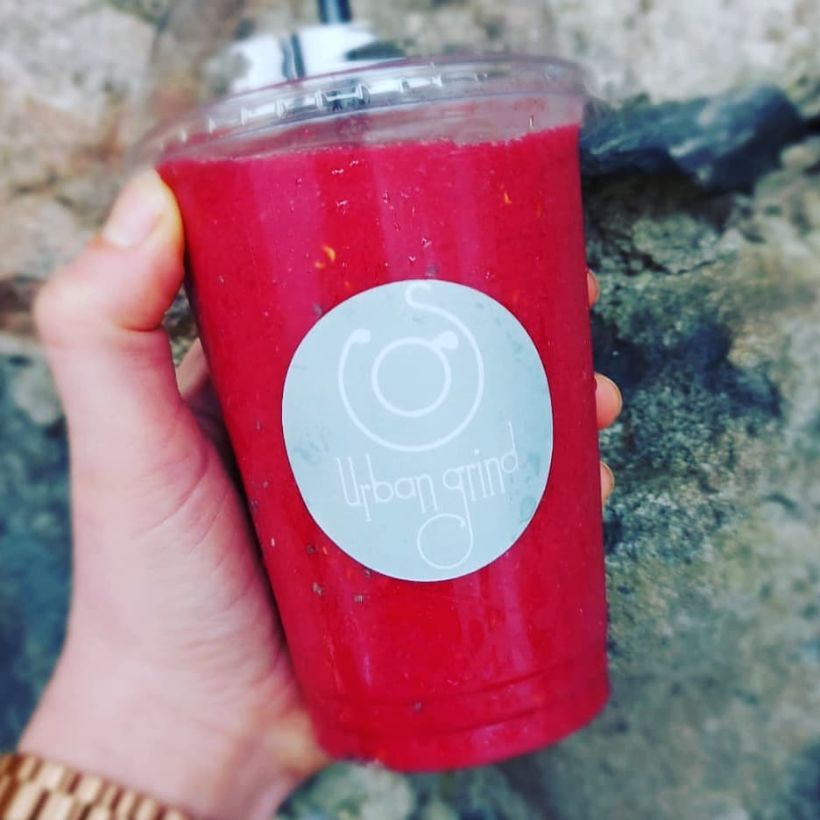 Urban Grind
Enjoy a range of fruity goodness at Urban Grind. Treat yourself to a chilled smoothie containing a healthy blend of raspberry, beetroot, fresh mint, lemon juice, chia seeds and honey. If that's not quite for you, they've also got a fridge stocked with several satisfyingly cool fruit juices and a chilled, heavenly pink, cloudy lemonade. They've also stock a few refreshing kombucha options including raspberry, lemon & ginger and turmeric. Grab a few of their addictive cinnamon swirls to go and have yourself a sweet-filled day in the sunshine.
8 William St West, Galway // more here
Ground & Co
When the weather's good, there's no better place to be than soaking in the sun by Salthill's Prom, enjoying a few takeaway goodies from Ground & Co. A re-energising sweet smoothie or a healthy fruit juice straight from their fridge will work wonders against the heat. They also serve loads of tasty iced coffees which are perfect for savouring cool coffee flavours in the gorgeous Galway weather.
Atlantiquaria Toft Park, Salthill, Galway // more here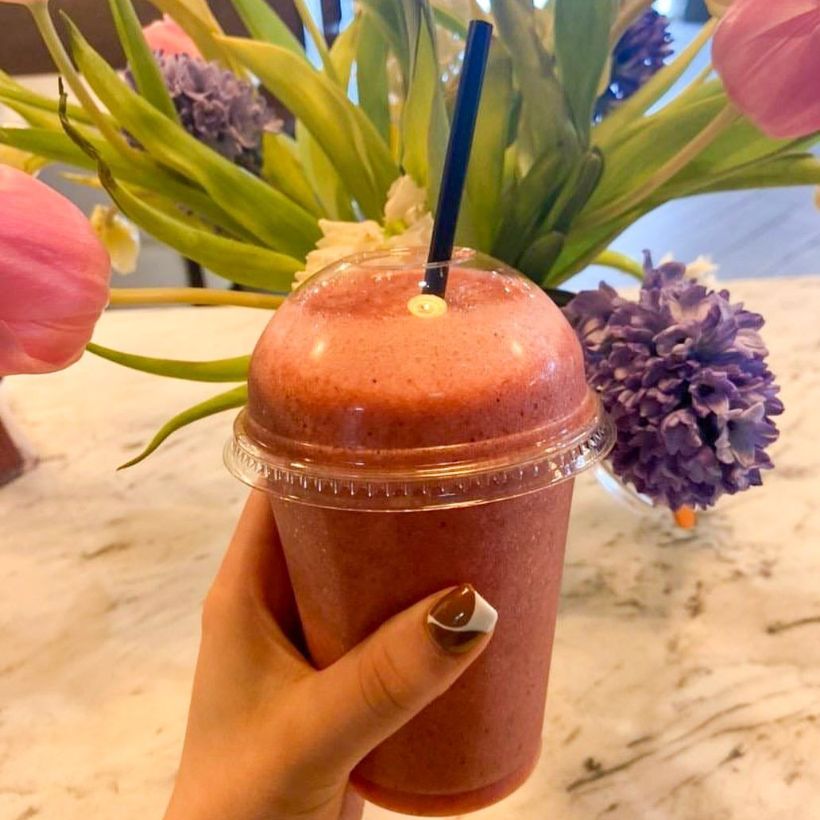 Roots Café & Bistro
The team at Roots Café specialises in good times and good food, so it's no wonder that they serve up an amazing array of chilled refreshments. Upgrade your usual coffee order to include some cooling ice and a syrup of your choice. Or, boost your mood completely and treat yourself to their pretty pink fruity smoothie with a few chocolatey treats and sit out enjoying fresh air and sunshine.
Claregalway Village. Kilcolgan. Shop St. Newstownsmith// more here
Café Temple
Customize your coffee order at Café Temple, your drink over ice with your choice of milk alternative and syrup- hazelnut, vanilla, gingerbread, caramel or chocolate. For those of you looking to avoid the caffeine kick, the staff at Café Temple make some seriously refreshing smoothies - their 100% organic Tropical Irish Detox smoothie is incredibly tasty with spinach, coconut water, mango, pineapple, banana and ginger. It's summer in a cup!
St. Augustine St, Galway // more here
Espresso 44
Start your day right with Espresso 44. They offer a huge variety of chilled drink options, so you get to create the iced coffee of your dreams. You can order the combination of your choice to be over ice cubes or blended into a yummy frappe with the addition of a caramel, hazelnut, vanilla, mint or chocolate flavouring.  Soaking up the sun as you sip away on Espresso 44's caramel latte over ice is a sweet way to start off any day.
44 William St, Galway // more here
Freshii
Call into the team at Freshii to get some nutrition while you're on the go. They expertly transform fresh fruits into yummy chilled smoothies. Their banana nut crunch smoothie, with walnuts, banana, almonds and low-fat frozen yogurt remains a firm favourite of ours and accompanied by a few of the tasty vegan choc orange bites it makes for a delicious quick-stop health kick.
Cross St Lower, Galway // more here
The Secret Garden
Each visit into Galway's Secret Garden is a treat. This sunny café is the ideal spot to treat yourself to a refreshing cold drink and bask outside in the good weather.  Their icy caffeine infused lattes are a delicious addition to a busy day, or if you're feeling a bit down, ask the friendly team for one of their colourful fruity smoothies - it really will work wonders on your mood!
4 William St West, Galway // more here
Niche
If you love Niche's flavoured hot chocolates, you simply must try them on ice! A chilled Terry's Chocolate Orange, Mint Aero, or Kinder Bueno is the perfect pick me up drink. You can enjoy your usual coffee order chilled and served up on ice. Niche is also now serving up a fruity range of smoothies including the kale kick and strawberry delight.
The Old Barracks, Vicar St, Tuam, Galway // more here
Barcella Café
The beautiful relaxing Barna café, Barcella is now serving up exquisite iced coffees. Just in time to help keep you cool this summer! They have a selection of iced lattes, mochas and americano with a choice of vanilla, carmel and hazelnut syrups. All their packaging are 100% compostable and served with a paper straw. Tasty sambos, soups and salads make up their yummy lunch menu, so when you're passing through Barna be sure to stop Barcella and grab yourself a delicious lunch to go.
Unit 1B, Ahaglugger, Barna, Galway // more here 
Arabica Café
Unwind in the sunshine with a few treats from Arabica Café. Enjoy one of their deliciously thick creamy milkshakes made either with a milk or ice cream base, they have got loads of flavours to choose from - oreo, smarties, strawberry, caramel, banana and loads more. All of their iced coffees are made fresh using quality fair trade coffee and cocoa beans ensuring you get to enjoy a 100% feel good experience at Arabica.
58 Dominick St, Galway // more here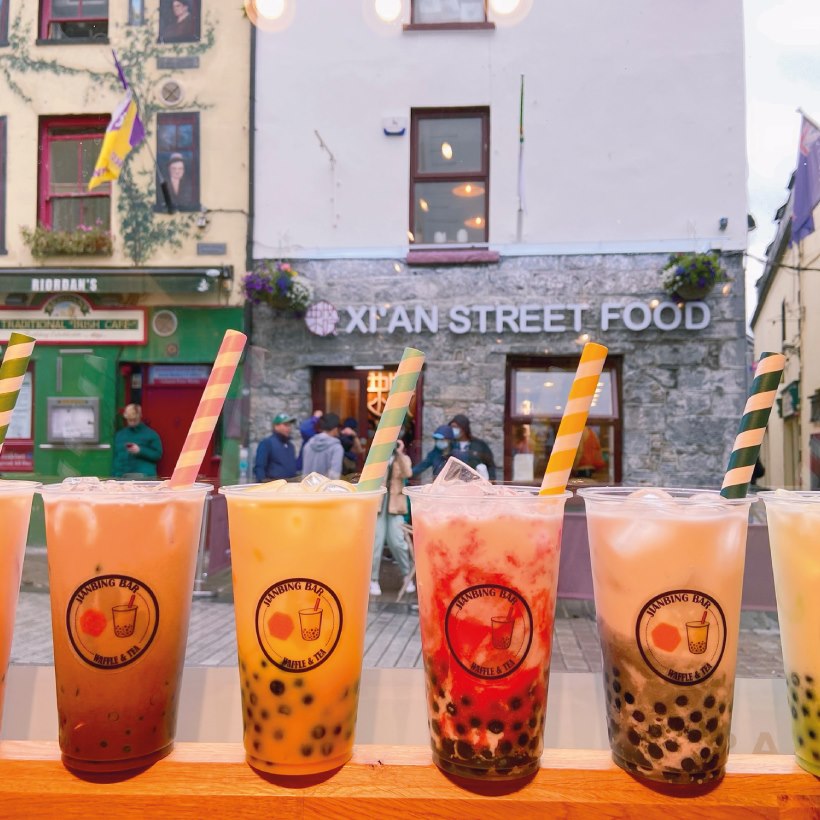 Jianbing Bar
Jianbing's quirky bubble teas are a sweet treat perfect for sipping away on as you're out taking in all of Galway's gorgeous sights. Made using a blend of tea with milk, fruit, fruit juices and then adding the signature "bubbles"- fruity flavoured tapioca pearls. With some many varieties of bubble tea to choose from, you can enjoy a new blend each time to pop in to pay the team a visit.
6 Quay St, Galway // more here 
Renzo Gallery Café
If you find yourself in dire need of a few refreshments while you are strolling about Galway city, be sure to pay a visit to Renzo Gallery Café. Treat yourself to a smoothie that just pops with colour! The team combines only the best produce to make their incredibly re-energising fruity drinks, so you can enjoy a day out in the sun sipping away on either the tutu fruiti mixed berry smoothie or the banana split smoothie. With prices starting at €2.85 each, these drinks are really too good to miss out on.
32 Eyre St, Galway // more here 
Chef's Café
The addition of a brand new ice cream parlour at Chef's Café means only one thing - deliciously chilled new additions to their menu! Their new chocolate, vanilla and strawberry milkshakes are all made using Irish produced Glenown 100% dairy ice-cream. Once the weather gets a bit too hot outdoors, relaxing in the shade with a glass of their freshly squeezed orange juice and a healthy portion of their creamy Carte d'Or ice-cream is a given!
Unit 3, Croí an Bhaile, Craughwell, Galway // more here