Bringing the very best turntable music from Ireland and abroad, the Community Skratch Games return to Bierhaus in Galway's Westend this Easter weekend, and it's already shaping up to be bigger, better and more explosive than ever before! Find out more here…
An iconic Westend pub, Bierhaus opened in 2005 and it was only a year later that the inaugural Community Skratch Games took place, welcoming fans and producers of turntable music from near and far. Back then it was just a two-day event, unlike the hazy days of debauchery we are now being treated to since the Good Friday pub closures were lifted. It has since evolved to incorporate Irish and international avant-garde, electronic music producers along with their side projects and from it sprung a record label which puts out records and tours the world (Cut & Paste Records) and the annual Community Scratch BBQ in Brighton which many people incorrectly believe to be the root of it all. Not a bad legacy for a party in a small local boozer in the West of Ireland, eh? It's now sixteen years later and the Scratch Games Crew have been the heart and soul of Bierhaus ever since!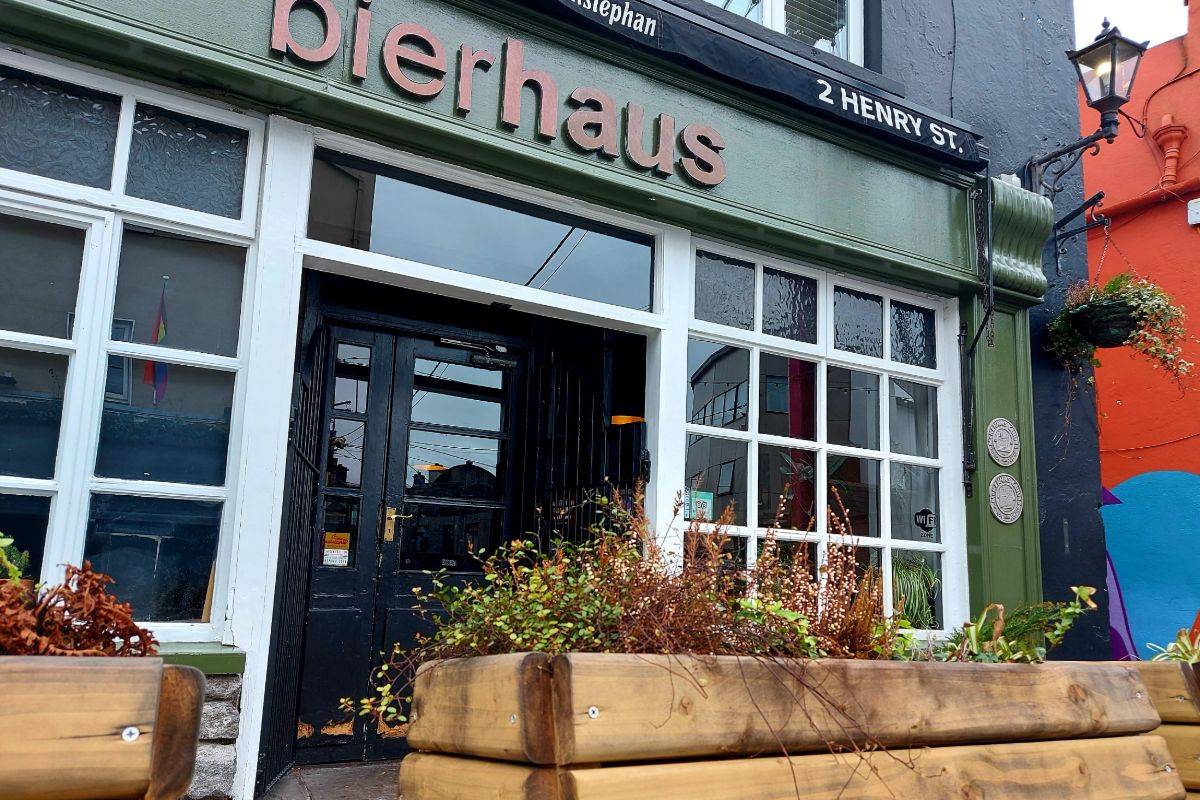 After a couple of years online (you know why!), promoters Jimmy P and Andy Deviant are bringing the Community Skratch Games back with a bang. For the first time ever they will have two stages in operation all weekend to ensure the tunes just never stop! Speaking of the music, on Friday night they'll have Sebi C and Jimmy P on hand to light the fuse on a cracker of a weekend alongside Lolz and Sectionfive. Saturday is packed full of tunes and talent, with Roughneck Jihad, Skratchlords, IXRQ and loads more. On Sunday for the roll-over, you've got Eliza, JOEYFDH, Naive Ted, Bill Karnation, T-Woc, Fixity and Belacqua to provide the good times.
"I always like to do a 'local' night on the Friday, to give all the travelling artists and producers a taste of the Galway scene", says Jimmy P, one of the masterminds behind CSG. "There's nothing like it in the world. This nice, cosy, local pub completely transforms each year, backed by the quality food and booze by the lads here."

This year's event wouldn't be possible without the support of O Brother Brewing, an Irish family-run brewery whose tasty beers you can find on tap in Bierhaus. Make sure to order one this weekend, to give them a try and thank the crew for their support.
Make sure to click 'Going' on the event page here to get all the updates between now and the main event. If you'd like to sample a little bit of the action from previous years, it's all available online at CSG TV a.k.a. the Community Skratch Games YouTube channel.
Published on Updated on