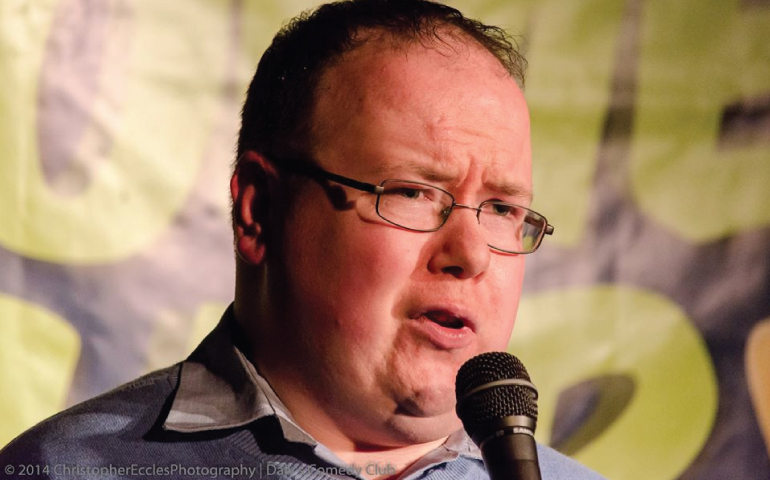 Comedy Clubh Birthday Bash
It's hard to believe it's been a year since the Clubh opened its doors. Over that time, audiences have laughed, lolled and guffawed at such amazing acts as Foil, Arms & Hog, Barry Murphy, Deirdre O Kane, Abandoman, Colin Murphy and Al Porter (just nominated for best show at the Edinburgh Fringe).

Beginning in September 2015, the clubh sought to bring high quality weekly comedy back to Galway. Shows take place upstairs in the intimate room perfect for comedy. Demand then required about one show per month to take place on the bigger stage downstairs. At the start of 2016, the night expanded into a showcase for up-and coming acts which takes place every Tuesday, curated by the clubh MC, musical comedian, and ever-enthusiastic captain of the SS Craic, Steve Bennett. Both nights gave been a great success due to laugh-hungry crowds returning each week for more.
To celebrate the clubh turning one, they are presenting some of their favourite acts who have performed over the last year: 
Donal Vaughan and Aidan Greene, returning from successful runs at the Edinburgh fringe festival; Jim Elliott, an American export who brings a unique perspective on everyday Irish life; Dejan Djeric is Galway's finest Serbian comedian; and Ruth O'Kelly Hunter, who just came second in this year's So You Think You're Funny competition, which brought David O'Doherty and Tommy Tiernan to international fame.
With the Vodafone Comedy Carnival just around the corner, bringing the highest international standard of comedy to Galway, now is a better time than ever to stretch your comedy muscles by popping into a weekly show at the clubh.
Kevin and Steve, who run the show each week would like to thank everyone who has attended the shows and enjoyed all the acts they bring to the city. To celebrate, they're hosting one hell of a comedy clubh birthday show:
ROISIN DUBH COMEDY CLUBH, JIM ELLIOT, DONAL VAUGHAN, AIDAN GREENE, RUTH HUNTER, DEJAN DJERIC, STEVE BENNETT
2 Sep 2016
Doors 8.30pm, Show at 9pm.
Tickets €8 in advance / €10 on the door from Róisín Dubh, OMG Shop Street & roisindubh.net
(Price includes a FREE Jaeger if you are in at the start of the show)