Coffeewerk + Press launches their new Coffee Collection, Coffeewerk X April in collaboration with the sustainably sourced, April Coffee Roasters from Copenhagen.
The imagery for the first series of coffee, titled 'Homebound with my Parents', has been created by Artist Enda Burke. His work explores themes of family and ritual in contemporary Ireland, allowing humour and integrity to shine through the mundane.
"I am particularly drawn to the monotony associated with working class life and how small details of colour and play can become marvels in monotonous settings. When the strict Covid measures were introduced in Ireland in March 2020, I decided to take portraits of my parents during lockdown. These images are taken using nostalgia, humour and catholic iconography as a form of escapism from the stress of lockdown."
This collaboration between business and artist showcases how the two can work so well together and bring some much needed culture and colour into our lives.
"Working with local and national artists has been the focus of what we love to do here at Coffeewerk + Press. This series has been inspired by the Lockdown. In 'Homebound with my Parents' Enda Burke demonstrates the simplicity and the colour of what life has been like for months of this year. His use of colour, his eye for detail and the sense of feeling he evokes from his pictures has inspired more than this series, he has opened up our eyes to the true connection between art, life and the human relationships we all crave. This coupled with coffee, we felt brought a warmth and a sense of place. Enda's series is so thought provoking and relevant".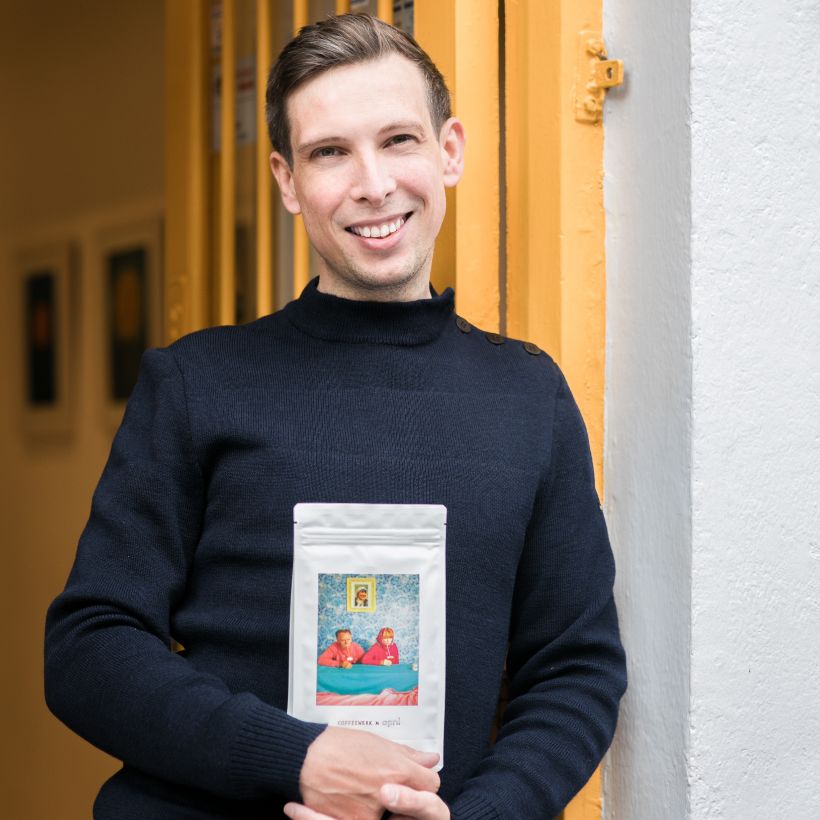 "The Homebound Collection is a new in-house coffee series that will introduce a new coffee product within the series every 4-6 weeks. This will see a new filter coffee available to experience and buy that will display a different image from the series created by Enda. So it's a new coffee flavour and a new insight into Enda's view of being Lockdown with his parents."
Since the inception of Coffeewerk + Press, the coffeeshop and gallery has always supported art and married it with their coffee. This can be seen through their original coffee cup collection from the past year, in which the coffeeshop collaborated with local artists to create unique designs for their coffee cups in reflection of the ancient Celtic seasons. These stunning pieces of art were created by Gala Tomasso (Imbolc), Finbar McHugh (Bealtaine), Roisin Coyle (Lughnasa) and Blaise Drummond (Samhain - to be released in November)
The Homebound Collection Coffee Series will be available as one espresso and two filter coffees in 250g bags and will retail between €18 - €22 per bag. The 'The Homebound Box' taster box features 3 filter coffees and a brew guide is now available to purchase online and in store. The series can be bought in store on Quay Street, online at www.coffeewerkandpress.com, by phone on 091 448 667 and by following the business on social media across Instagram and Facebook @coffeewerkandpress.
Feature photo of Coffeewerk + Press taken by EmJ Camera.
Published on Updated on