As down to earth as the spuds themselves, Clintons Crisps are the product of an Irish family that have been farming potatoes for the past seven generations. Vegan friendly and allergen free, they've got a distinctive flavour that'll have you reaching for another bag before you've even finished the first one!

Creating some of the world's best crisps is certainly not an easy feat, but Skerries brothers Martin and Sean seem to have done it with ease since they shifted the family potato business to a crisp making venture back in 2018. With Martin providing the crop for crisping and Sean producing the goods, it's safe to say that they've got it down to a fine art.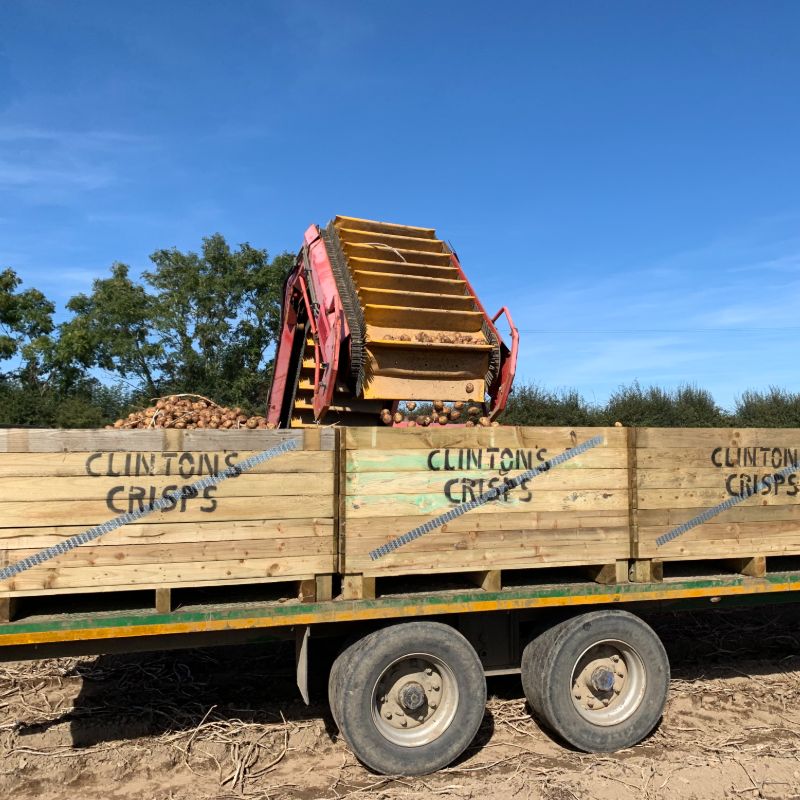 Slowly batch cooking the crisps in rapeseed oil, the Clintons Crisps unique cooking methods produces a crunchier texture and distinctive taste that creates a sensory experience like none other. These quality Guaranteed Irish crisps are available in three delicious flavours; sea salt and vinegar, flame grilled and everyone's favourite, farmhouse cheddar and red onion. Specialising in classic flavours with a twist that makes them all their own, we're drooling just thinking about them.
At This is Galway, we love nothing more than buying Irish and supporting the local economy and every bite of Clintons Crisps are sown and grown on their Dublin potato farm. Free from GMOs and all that nasty stuff, ​you can buy them from select Supervalu stores (Moycullen, Portumna, Claregalway, Clifden and Tuam) and Tesco stores (Galway and Oranmore), as well as local stores including Sheridan's, McCambridge's, Mortons of Galway, Centra Salthill and Castlegar, Hollands in Eyre Square and Eurospar Loughrea.

Alternatively, you can always buy them by the boxload with free shipping from their WEBSITE!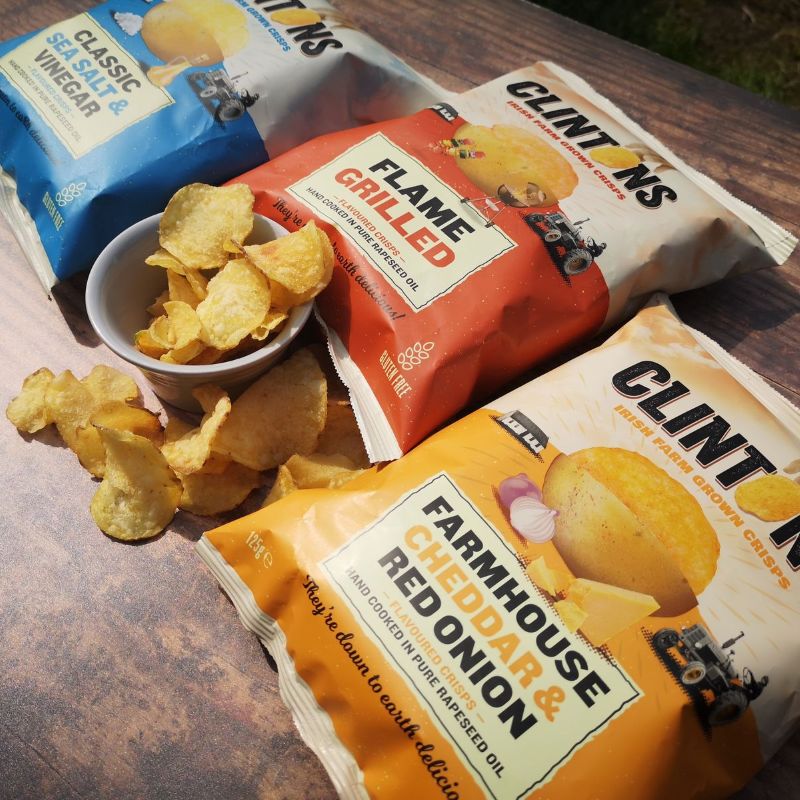 Published on Updated on