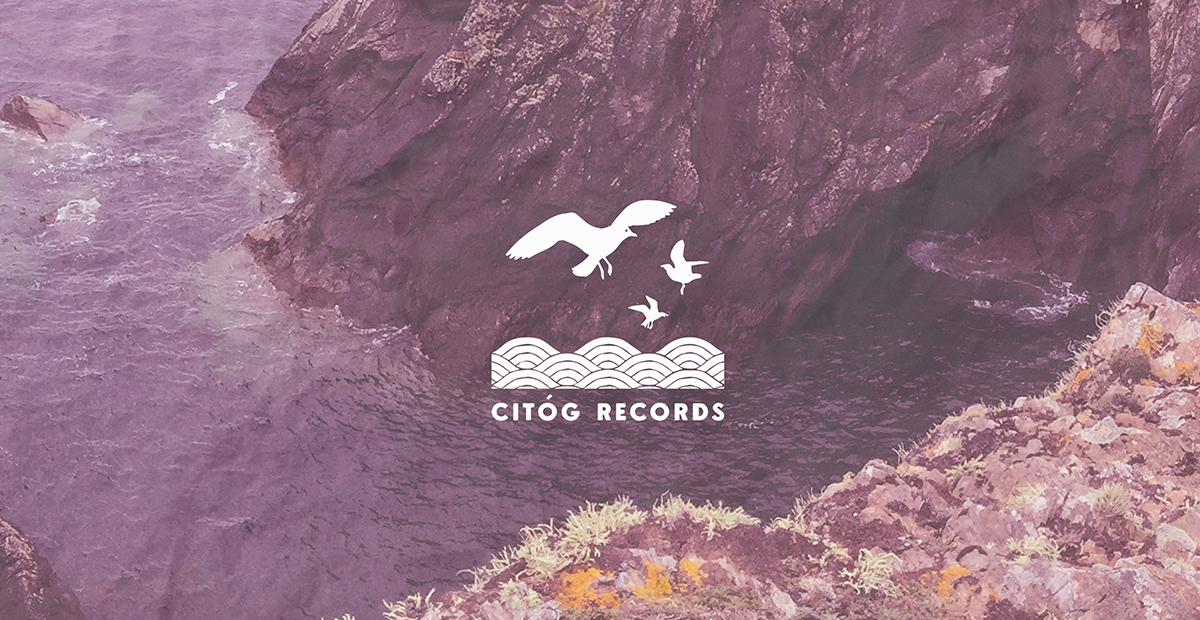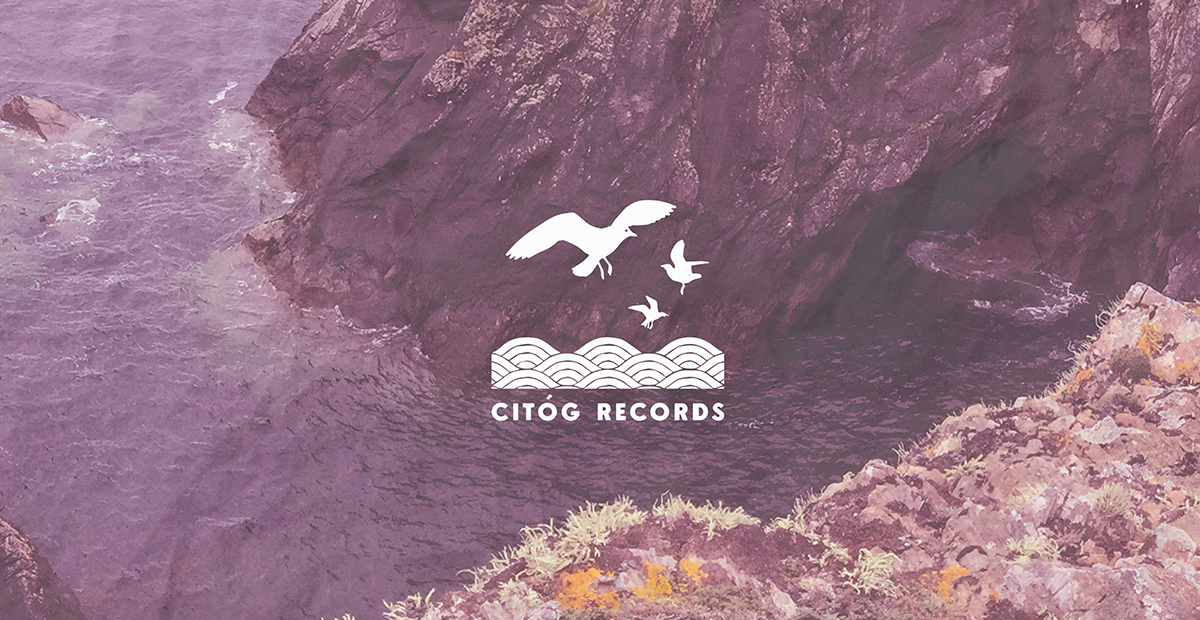 Citóg Records to release compilation album
Citóg Records is a record-label and collective that provides much of the force behind the wealth of local, original music in Galway. This group, which stemmed from the long-running Citóg nights, is a gathering of like-minded musicians who help each other to promote shows, release music and make connections. Now, they are launching their fourth compilation album which features a track from all of the musicians involved. Here are a bunch of reasons you should head along and support…
The Music
This album, entitled Too Much Can Kill You, will be celebrated with a show in The Róisín Dubh on Thursday, July 11th. Three of Galway's finest acts will be putting on an exciting performance for you: Field Trip, Dylan Murphy and The Curly Organ. It's free entry and everybody that attends gets a download code for the new album.
Field Trip, headliners on the night, are a charming 4-piece of indie-garage-rockers who create shimmering, bright guitar music with creamy vocal harmonies and honest lyrics. They have been held in high regard among local indie-rock fans for years. You'll see why on Thursday! After a run of sell-out shows in Galway throughout their formative years, they toured the country to promote their debut EP, Evening's Over, and made a handful of festival of appearances. Since then, Field Trip have taken a break to write and record new material, with a full-length album to be released later this year. Field Trip are contributing to the album with a brand new track that hasn't been released anywhere else; "Parnell Avenue".
Citóg Records Volume 4 features a kaleidoscope of moods and styles. It opens with singer-songwriter, Pa Reidy, delivering a crooning, swooning ballad before moving on to the psychedelic, futuristic pop of Eoin Dolan. This is just an example of the wide variety on offer. Acts currently with Citóg Records include New Pope, Eoin Dolan, Emma Lohan, Majestic Bears, Field Trip, Steven Sharpe, Tracy Bruen, Dylan Murphy, Katie O'Connor, Kieran O'Brien, The Curly Organ and Pa Reidy. No matter the genre of the music, one thing for sure is that all of the acts involved are of the highest quality, providing a clear window into the amazing art that is laced through our streets.
Legacy
Citóg Records have released a sampler album annually since officially forming in 2015. But their origins date back further than that. From 2010 to 2017, David Boland and, sound engineer, Hob Junker ran the legendary Citóg showcases. Throughout the years, they welcomed hundreds of budding new Irish bands to play in front of thousands of interested audience-members. The local acts which flourished at this shows, be it through supporting visiting acts from across the nation or eventually rising to a headline slot, were the original core of Citóg Records members. These acts saw strength in numbers and wanted to develop a strategy where all the acts could benefit from shared experience and knowledge.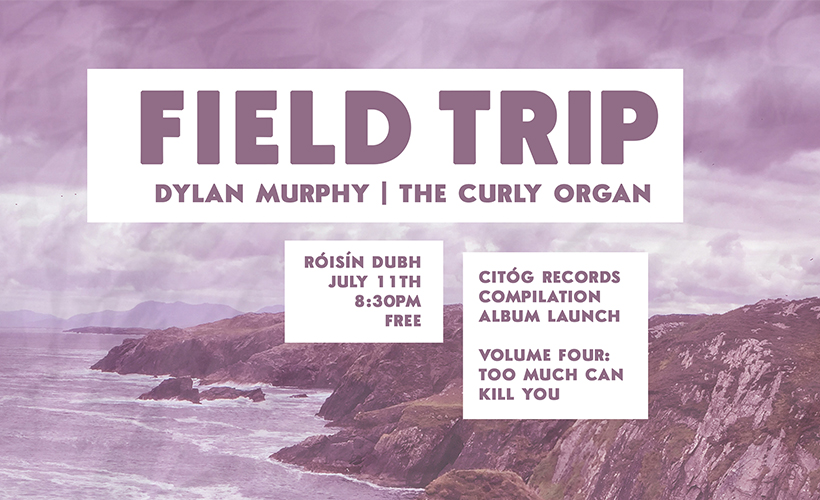 Some of that initial roster have gone on to bigger and better things, as if to highlight the standard of music that is championed by the collective. The Clockworks moved to London and signed for Creation23, a record label run by ex-Oasis manager, Alan McGee (get to know all about them HERE). Whim, too, returned home to the states and was given a boost when her music was used in television shows like New Girl and Catfish. She is now signed to Fluff & Gravy Records and will soon release an album with their partnership
Local
Those acts that are still plying their trade in the west of Ireland are providing an incredibly rich resource to the local arts scene. The collective recently curated the music for the fantastic Club Gardenia weekend. Organised by That's Life, the event was an all-inclusive festival aiming to make local arts more accessible to people with intellectual disabilities. Three members of the collective (Tracy Bruen, Eoin Dolan and David Boland) have also banded together to organise Sos and LiveFeed, all-ages gigs and workshops aimed at nourishing our talented youth.
All aspects of Citóg Records screams Irish. Even their brand new website will showcase work by talented photographers from all over the country who have captured a snapshot of our beautiful landscape. www.citogrecords.ie
The collective were successful in a Galway 2020 Small Town Big Ideas application last year and will be rolling out a series of musical collaborations with local community festivals over the next year and a half. The Citóg Records 2020 project has already seen The Curly Organ bring his participative performance to the COPE Galway Soccer Saturday project and will soon see singer-songwriter Katie O' Connor representing Citóg Records at the upcoming Paving New Pathways festival in Tuam.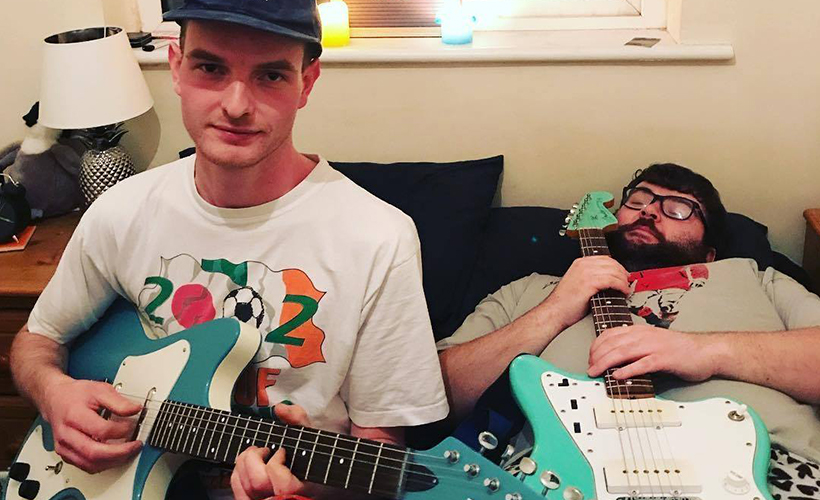 Community
There is a tangible sense of community among the artists that work so hard on this label. And their generosity extends beyond fellow musicians. Every Christmas, Citóg Records puts on a show to raise money for local charities that need it most. In their four years of activity they have raised thousands of euro for organisations such as COPE Galway, Simon Community, Amach and Teach Solais LGBT+ Resource Centre. Most recently, they donated proceeds of a show to Let's Get Talking – a charity which offers confidential counselling services to those in need who may not be able to afford such services. The artists have even formed a 5-a-side soccer team, The Citóg Records Seagulls, to play friendly matches against a team of players from COPE.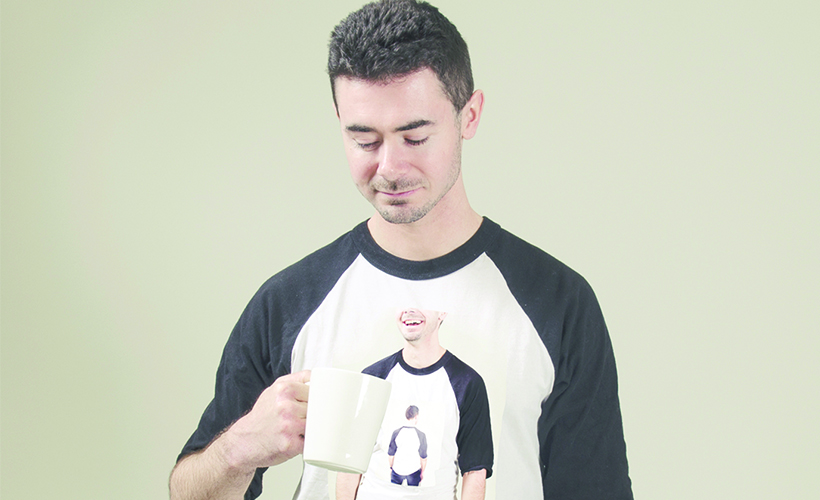 Citóg Records looks to expand that resourceful community across the nation and the continent. They see an opportunity to make Galway a hub for DIY, independent musicians and so have started an outreach program to connect with other like-minded labels. The collective have invited these labels to bring a band to Galway where they will be given accommodation, food and will be paid for the show. Support will be provided by two local acts and it is used as an opportunity to forge friendships and set up avenues for Galway musicians to get slots at shows in other parts of the world. So far they have hosted Pizza Pizza Records (Dundalk), Homebeat (Dublin) and Armellodie (Glasgow).
So there you have it; plenty of reasons to go out and support your friendly neighbourhood record label. Great, local music and it's free in!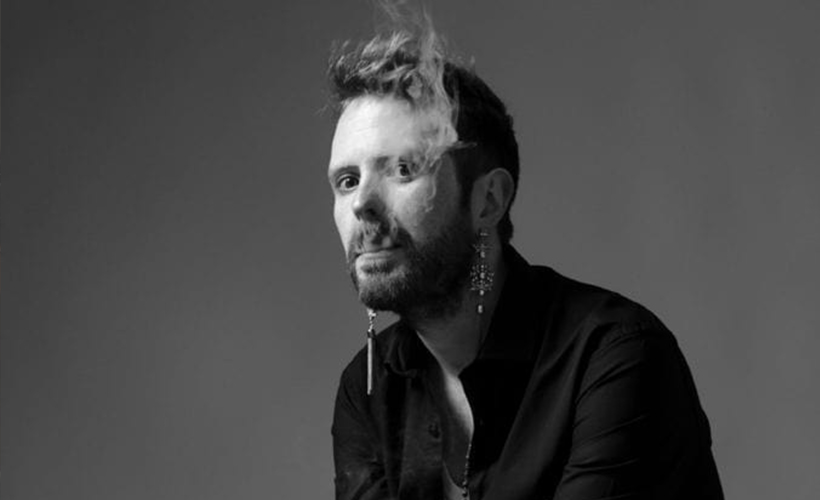 Cover Photo by Emilija Jefremova.
Dylan Murphy and Steven Sharpe Photo by Marta Barcikowska.