The bustle may have died down on the avenues around Kylemore Abbey but that doesn't mean things have slowed down behind the scenes. The teams behind Kylemore's kitchen and shop are working as hard as ever to produce the delicious Christmas goodies and pack hampers full of lovely gifts. In the garden they are busily planting 1000's of seeds ahead of next year's bloom, and the Abbey and Gothic Church are ringing with Christmas cheer and activities.. Discover all the latest news below!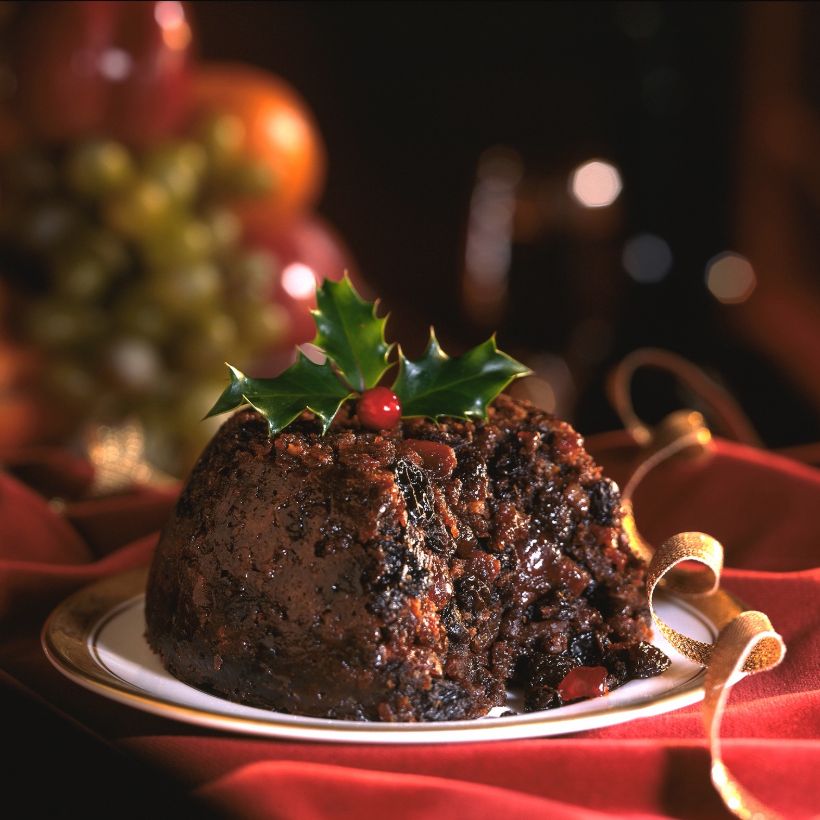 ENJOY FLAVOURS OF KYLEMORE
Each year Kylemore Kitchen and Sr. Genevieve's Chocolate Kitchen outdo themselves with a range of delicious Christmas Goodies. While the classics, like the luxury Christmas Cake, Christmas Pudding, Brandy Butter, and more are back, they also have a host of new festive treats for you to try.
The Chocolate Kitchen has been busy creating new ways to spoil yourself. They've got a new luxury Chocolate Box comprising of 12 different flavours all inspired by Kylemore, including honey harvested on-site, and mint and basil from the gardens. A chocolate hazelnut spread and luscious caramel sauce will give your Christmas dessert a little something special. Limited edition chocolate Nativity and Chocolate Stars bearing a Christmas Blessing have been created by Sr. Jeanne, especially for this festive season.
The Kylemore Kitchen have added to their range this year too with a Christmas Salad Dressing, homemade Cranberry Sauce and Ham Glaze, delicious granola, and jars of buttery shortbreads and ginger biscuits all to be enjoyed. It is not just tasty treats that the shop offer either, they also stock wonderful gift ideas for all of the family! From top designers such as Barbour, Magee, Newbridge Silverware, to talented local artisan producers like Tatianna Dobos Ceramics, Rowanbeg Candles, and Green Angel Cosmetics. With free gift wrapping and great shipping rates, you can't go wrong!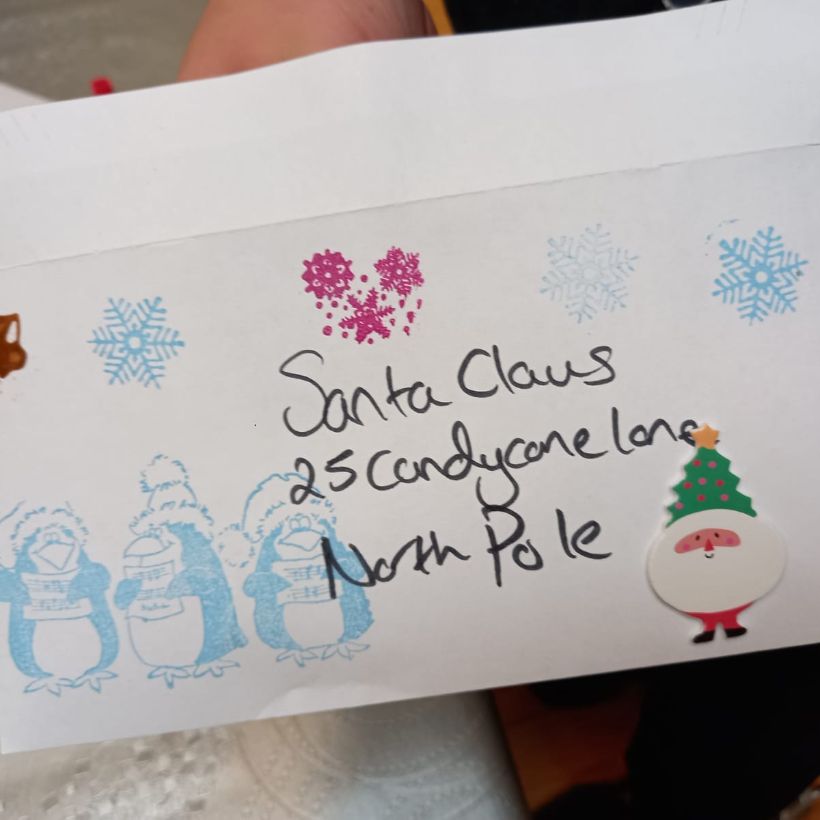 Choral Music in the neo-Gothic Church, Santa Letter Writing and loads More!
Choirs - For many years Kylemore has welcomed wonderful choirs from all over the world to perform in the neo-Gothic Church. The incredible acoustics lend themselves to creating some truly magical performances. This Christmas period Kylmore will bring you some of that haunting magic all over again. After a public call-out which received a great response, there will be a programme of weekend choral music in the neo-Gothic Church all Christmas. From the wonderful local choirs such as Cantairí Conamara to the lively Ignite Gospel Choir, and to the Galway String Orchestra, prepare to be blown away. Performances are complimentary with your admission ticket, spaces are limited so please arrive early, and please note that covid passports will be required and mask-wearing will be in effect.
Santa Letter Writing - Equipped with colours and glitter, join the Kylemore Abbey Guides in the Fordham Hall every day where they will be helping in the fun task of writing Santa Letters! When your letter is complete, ring the bell, and your letter will be magically delivered by the Kylemore Robins. We also received a promise from Santa himself that he will write back to each letter.
Christmas History Talks - Join one of the four complementary guided talks that take visitors through the history of Kylemore estate and have a special focus on how Christmas was celebrated from Victorian times right through to the special religious celebrations of the Benedictine Community.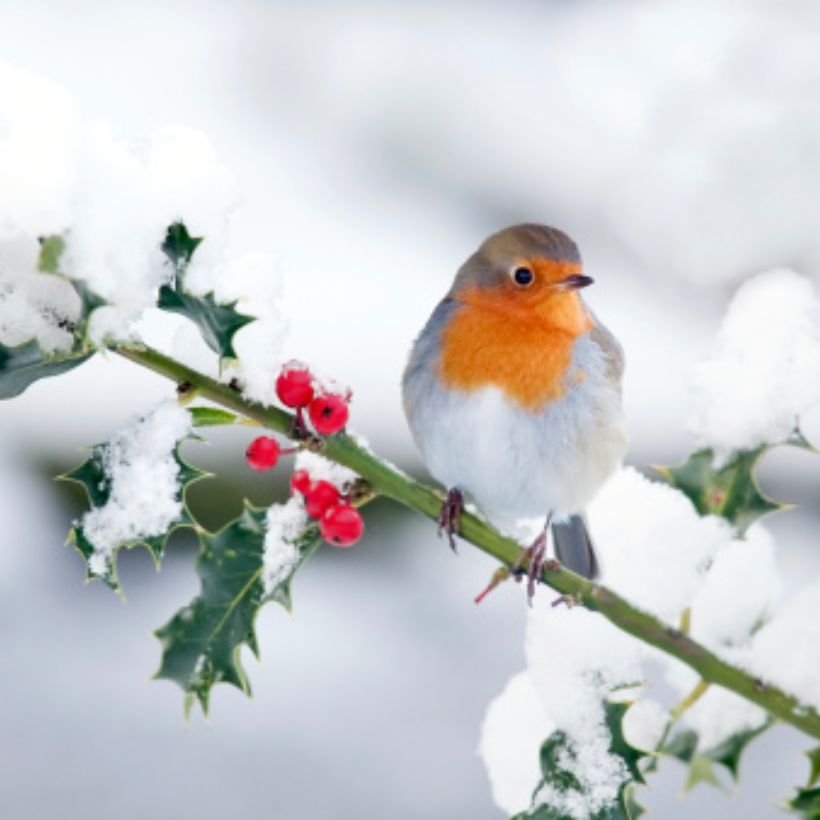 Festivities to Keep the Soul Warmed this Winter
Like the busy Autumn schedule that has just been, Kylemore have loads of great activities to keep you occupied on these cold Winter days. Add some colour and light to brighten even the darkest winter day with the beautifully decorated Abbey and neo-Gothic Church. Expertly decorated by Vivienne Murray of Rosewater Decor and the many willing hands in Kylemore, the tasteful decorations are a mix of garlands and traditional Christmas decor complemented by period china cups and plates, and Victorian Christmas cards.
The centrepiece of course is the 12 foot Christmas tree in the Gallery Saloon, this year the team at Kylemore are inviting you and your loved ones to gather around the Christmas tree for a special Christmas picture with some props to add a splash of fun to your family photo.
Not to be outshone, for the first time, they are lighting a magnificent cypress tree that sits in front of the Abbey terrace. Passers-by will be able to spot the twinkling tree as they pass by night, a beacon of Christmas Wishes from Kylemore to all of you!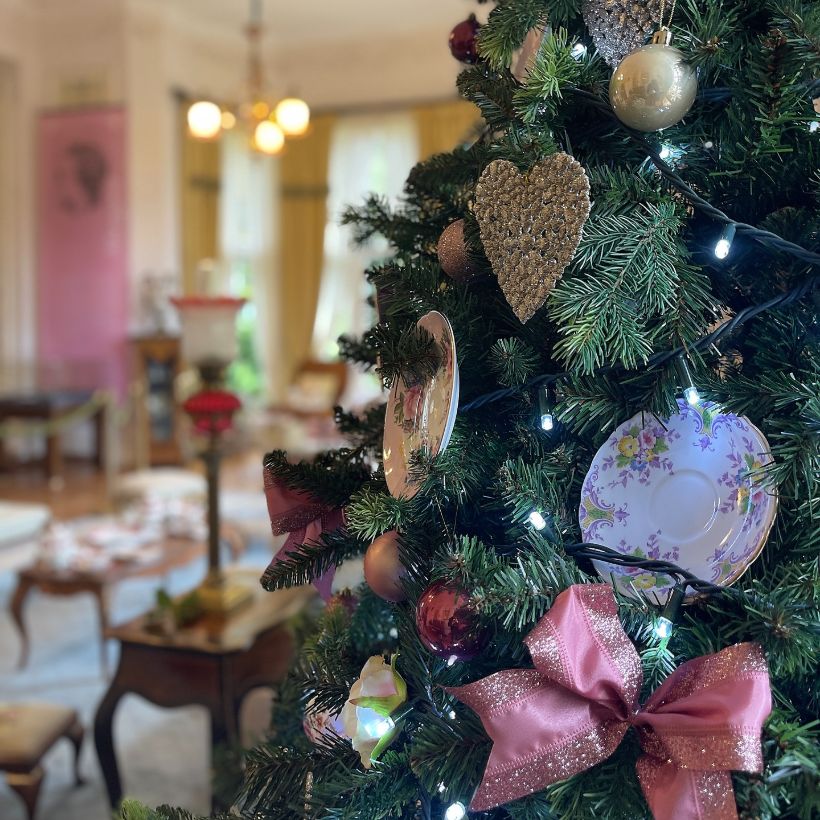 Keep up to date on all the latest by subscribing to their newsletter here or by following them on their socials here.