It's not every skin treatment that can somehow manage to suit all skin types, reduce the appearance of aging, treat acne, rosacea, sun damage and even depression - but Chez Elaine have made it all possible with the introduction of Omnilux.

If you're in need of a little TLC, head straight for Centrepoint Liosban Industrial Estate and into this luxury boutique beauty salon. Since opening their doors as a one woman show back in 2005, Chez Elaine has flourished into a two floor, state of the art salon delivering high quality, professional, consistent and successful treatments at affordable prices under the watchful eye of proprietor and expert in all things beauty, Elaine Barrett.
Constantly evolving their range of services to include the most cutting edge treatments on the market, their comprehensive and exciting selection covers all the bases. Experts in everything from Plasma Pen, Microblading, HD Brows, Shellac and Vinylux nails to Strawberry Laser Lipo, Medical Micro Needling and Dermaplane - they really do cater to everyone's needs. Having recently added a new string to their bow in the form of the leading phototherapy treatment Omnilux, a trip to Chez Elaine is sounding seriously tempting, isn't it?
Omnilux is a form of light therapy that stimulates deeper skin tissue and achieves a multitude of highly sought after results. While softening fine lines and wrinkles, reducing redness and acne, and creating a smooth, dewy and even skin tone, Omnilux is also proven to boost your mood and reduce clinical depression. Suiting all skin types, this treatment is also fantastic for the healing of wounds and burns - both old and new - while being non-invasive, safe and effective. Basically, it promotes the body's own natural healing so that you can achieve all that good stuff!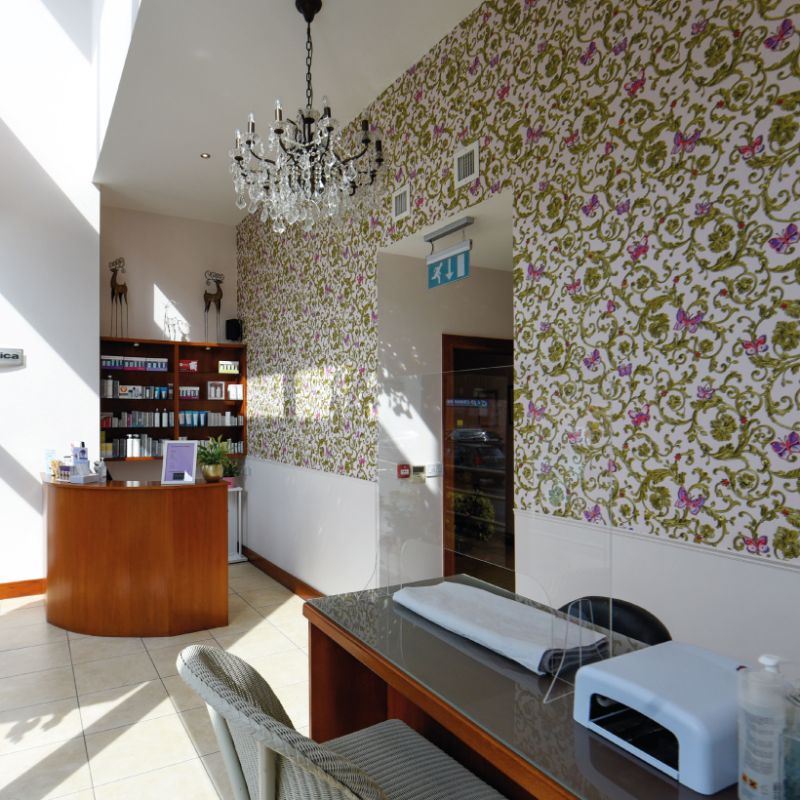 With no side effects, no pain and no downtime, all you've got to do is sit back and relax in front of a light for twenty minutes and reap the rewards. Involving limited contact with your beauty therapist, this treatment is extremely safe in terms of these Covid-19 times we're living in. When we're all in need a bit of a boost, why not give Omnilux a try? You'll be in good hands with the team at Chez Elaine.
For more information on Omnilux Light Therapy at Chez Elaine, click HERE.