As iconic landmarks all over the city are lit up green in celebration of St. Patrick's Day, it's high time we shook off the gloom of winter and had a proper chance to mark the arrival of spring. Let's raise a glass or two to this annual national festival of bright green clothing and great booze.
Just because we are in lockdown, that doesn't mean we can't enjoy a memorable Paddy's Day 2021, filled with exciting events, delicious foods and smooth drinks, and sure look - why not treat yourself to some fab Irish made crafts, don't you deserve it?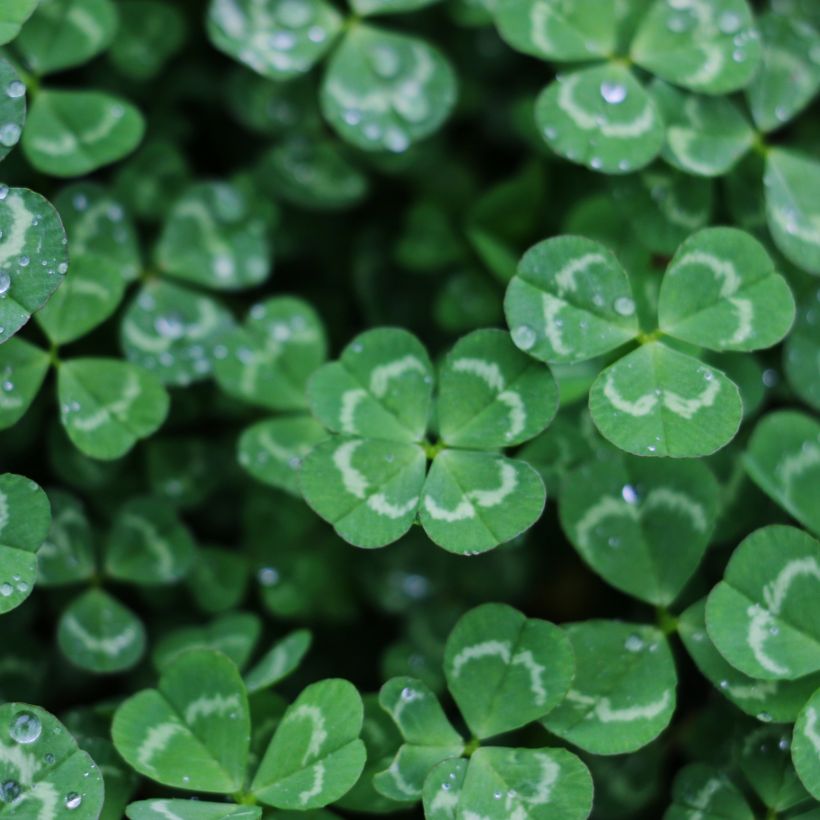 FESTIVAL EVENTS
Begin Your Celebrations With The Blue Note
On Paddy's Eve, The Blue Note's pal Pontchartrain is sending over a special mix so you can start your celebrations at 9pm the evening before. On Paddy's Day it's an all day parade of music magic, over 12 hours of The Boozers finest mixes will be available to listen to at the link below. Add in a few of the delicious boozy drinks from the Blue Goat Hopshop and you are guaranteed to have an unforgettable St. Patrick's Day.
3 William St West, Galway's West End // more here
Druid Theatre's Coole Park Poetry Series
In collaboration with Poetry Ireland and their partners, the Adrian Brinkerhoff Poetry Foundation, Druid Theatre Company are celebrating St. Patrick's Day with two exciting projects. Twelve poetry films, including six filmed in Coole Park as part of Druid's Coole Park Poetry Series, will be available 12-17 March on St. Patrick's Festival's online platform SPTV as well as RTÉ Culture and Oireachtas TV. During the celebrations, Druid's 2020 production of Tom Murphy's version of Anton Chekhov's classic The Cherry Orchard, directed by Garry Hynes, will be available to watch for free to audiences all over the globe. The production will premiere online on the 19th at 8pm and will be available to stream for 36 hours.
Flood St, Galway // more here
Sean-Nós dancing with Emma O'Sullivan
Join Ireland's leading Sean-Nós dancer as she gives an insightful look into the world of this traditional dance form. If you've always wanted to learn the steps to Sean-Nós dancing this is your chance! On the day, Emma will demonstrate and teach you its fundamental steps and movements so you can try them out for yourself at home. The style is more relaxed than the modern step dancing, so it's easier to learn and it's also great fun to watch!
Connemara, Galway // more here 
Massimo's Fr. Ted Paddy's Day Quiz
This St. Patrick's Day at 7pm, Massimo in collaboration with The Blue Notebar and White Hag Brewery will be hosting their legendary Fr. Ted table quiz online. Hosted by none other than Fr. Damo himself with Fr. Malachy and Fr. Bob bringing all the craic and banter, head over to the Blue Goat Hopshop at the link below to book your spot at this unmissable event and get your Fr. Ted box of boozy White Hag cans. Sure what better way to celebrate the occasion than amongst the company of good friends with delicious beers, roaring Fr. Ted quotes at people on the internet?
Galway's West End, Galway // shop here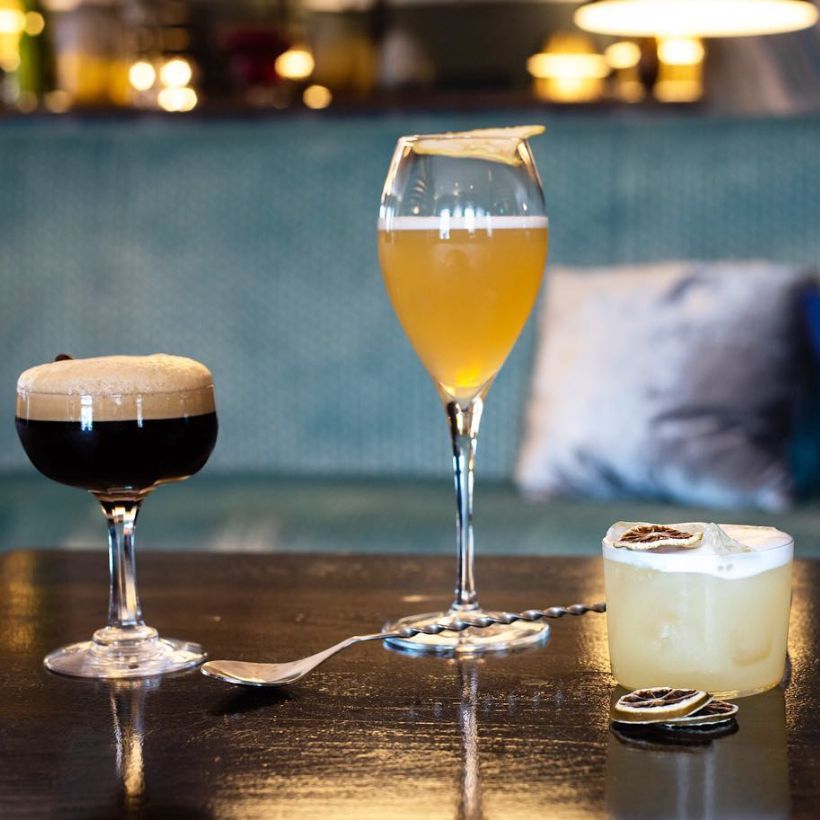 PATRICK'S DAY TAKEAWAY TREATS
Paddy's Cocktail Boxes from The Twelve Hotel 
What better way to spend St. Patrick's Day then sipping away on some delicious Irish-inspired cocktails? The Twelve Hotel has put together a delicious cocktail box featuring four bespoke cocktails, each with two servings and garnishes - Prince of Paddy Sour, Spirit of Irish, Classic Boulvardier, Apple and Ginger Martini. Your cocktail box will come in a beautifully crafted Paddy Whiskey Box, which will also contain some of their glassware and a selection of mini Paddy bottles. It's the perfect addition to all your at-home celebrations. Sláinte!
Barna Village, Galway // shop here 
A Gourmet Irish Hamper from McCambridges
For those who want to enjoy some of the finest Irish treats, McCambridge's of Galway's Irish Hamper contains an array of exquisite Irish products perfectly complemented by two bottles of red and white wines. There's loads of incredible treats to enjoy including the Gubbeen Smoked Irish Farmhouse Cheese, Wicklow Caramel Waffles, Crossogue Chutney and Lismore Fine Irish Biscuits. This selection of carefully chosen goodies is sure to introduce your tastebuds to a new array of flavours from all over the gorgeous Emerald Isle.
38-39 Shop St, Galway // shop here
IRISH MADE GIFTS
Standún 
Why not celebrate this special day by treating yourself to some gorgeous Irish made gifts? At Galway's unique shopping destination, Standún offers a large selection of products from Irish designers. Explore their collection of the beautiful Irish made clothing which includes their range of cosy Aran Knitwear. Or, why not dress up for the occasion in a fun all green outfit and get into the spirit for all your Paddy's Day plans?
Connemara Coast Rd, Spiddal Galway // shop here 
Thomas Dillons Claddagh Gold
A timeless piece of jewellery with a rich history and gorgeous celtic design, the iconic Claddagh ring is the perfect gift with its memorable symbol of love, friendship and loyalty, and stunning Irish design. Where better to purchase your elegant piece than at Thomas Dillons Claddagh Gold, the original makers of this famous ring. Splash out and treat yourself or a loved one to a precious gift that can be passed down throughout the generations.
1 Quay St, Galway // shop here 
Tree Bark Store
Highlighting the best of Irish made products, Tree Back Store stocks a variety of expertly made goodies. Boasting a wonderful array of craft gifts, including colourful eye catching socks from Irish Socksciety, charming prints from Three Little Birds and aromatic candles with fresh notes of spearmint complimented by floral scents of jasmine and iris, Tree Bark Store is an ideal spot to find some unique creations that are sure to brighten up your home.
Kilrainey Shopping Centre, Main St, Moycullen, Galway // shop here 
Ór Jewellery
Each piece of Ór Jewellery's stunning handcrafted jewellery is eternal and completely unique. The flawless design of their 'Ogham' Collection was inspired by the ancient Ogham form of writing which is linked to the Druid's interest in Tree Lore, with each Ogham character representing a different tree. With its ties to this ancient world, gifting one of these handcrafted pendants to your loved one, bearing their name in the old language is a magical way to celebrate this Irish festival.
42 William St, Galway // shop here 
Lá Fhéile Pádraig sona daoibh!!! Drop us a message below and let us know how you are spending your St Patrick's Day 2021! Thank you to Chaosheng Zhang for the feature photo of Salthill Prom going Green. Check out more of their work here.