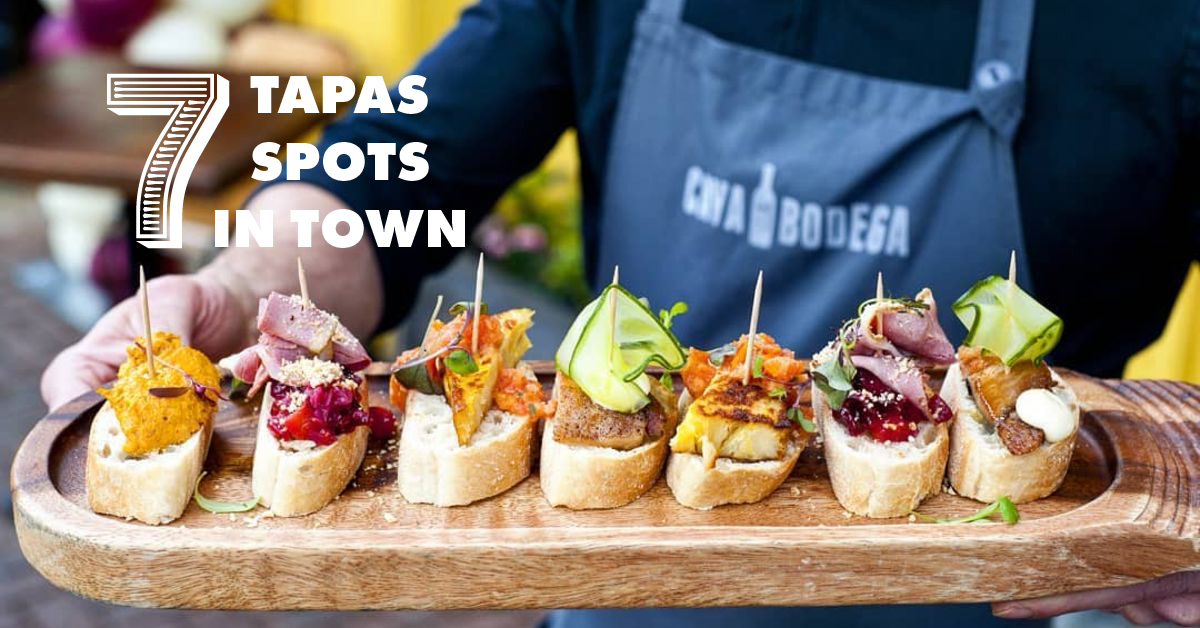 CELEBRATE WORLD TAPAS DAY IN STYLE
You will be delighted to hear that this Thursday, June 20, marks World Tapas Day 2019 – a holiday worth celebrating!
Apparently, way back in the 19th century people used thin slices of salty meat or bread to cover their glasses between sips, to stop the flies getting in on the action, and called them tapas. The word itself comes from the Spanish verb 'tapar', which means 'to cover', so it makes sense. To mark the occasion, we've put together some of the best places to go for some small bites and tasty platters. Tapa the morning to ya!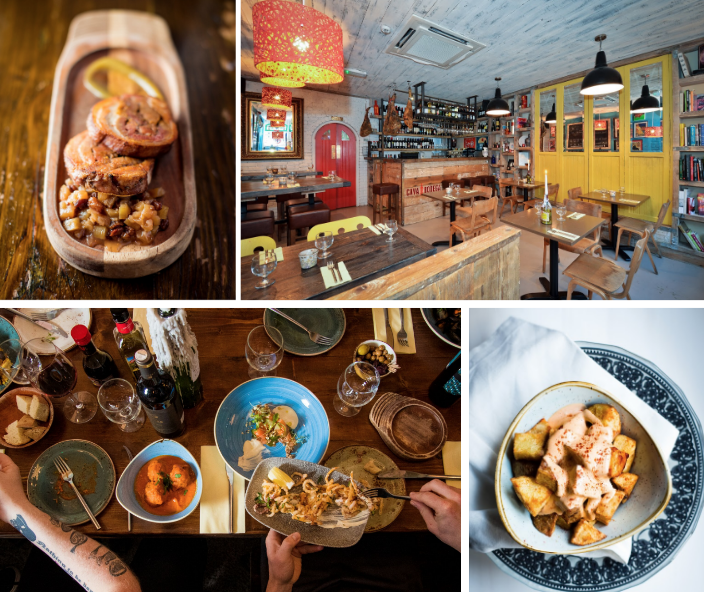 CAVA BODEGA
Born from a love of Spanish cuisine and its many offerings, particularly the global phenomenon of tapas. Cava celebrates the communal qualities of food, putting a focus on gastronomic interaction. Tapas are passed around the table to be shared, discussed and enjoyed, and each bite is certainly savoured. To celebrate World Tapas day, they'll be offering three of their most popular tapas – croquettes, patatas bravas and pork belly – for €10!
Unit 1 Middle Street Mews, Middle Street // more here
UMBRELLA ASIAN TAPAS
With interiors to die for, Umbrella Asian Tapas serve up over 50 different Asian fusion dishes to be enjoyed with a fork, your fingers or even a pair of chopsticks. Sample it all, from the spring rolls and barbeque ribs to the sushi and fried noodles – you'll want to savour every mouthful. This welcome twist on traditional Spanish tapas is just what we didn't know we needed.
2 Middle Street // more here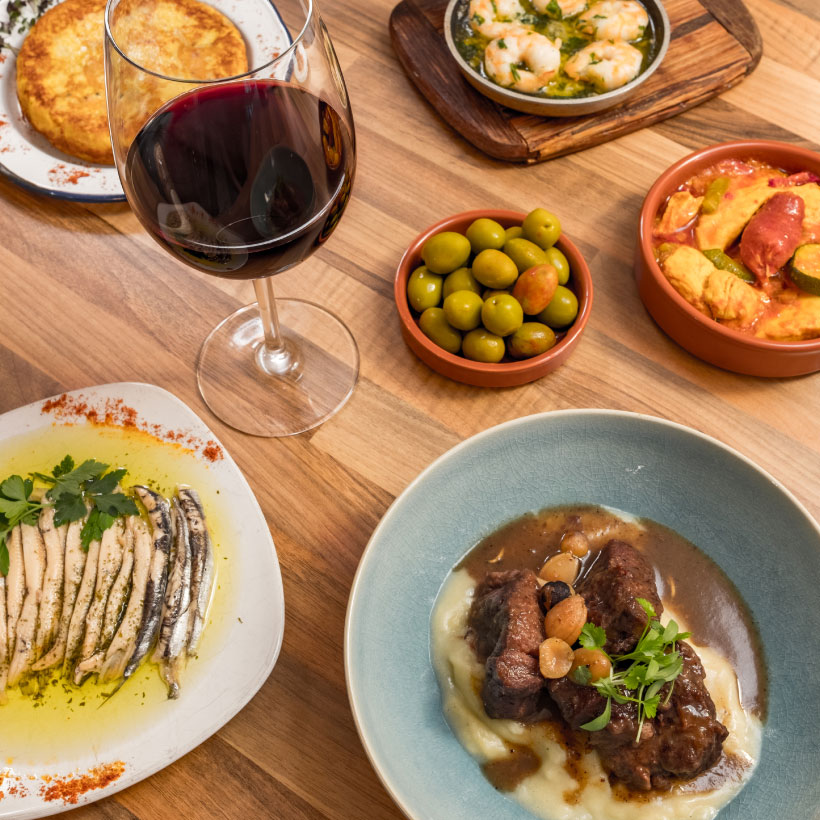 DELI LA TASCA
Enveloping the people of Galway into a comfortable and cosy environment through their warm welcome and delicious food, Deli La Tasca serve up the tastiest of tapas. Enhanced by some top notch Spanish wine, their dinner meals change weekly, keeping everyone's taste buds on their proverbial toes. Get a big aul sharing platter for as little as €15, and their artisanal Spanish cheeseboard is another menu highlight.
1 Upper Dominick Street // more here
SANGRIA TAPAS RESTAURANTE
Date nights don't get much more romantic than cuddling together over candlelight in Sangria Tapas Restaurante, sharing some thoughtful tapas creations and sipping some tasty sangria. The menu echoes with a love of Latin American-inspired food and these authentic flavours carry through to each dish. With plenty of seafood and vegetarian options available, everyone's tastes are catered for.
5 Buttermilk Walk // more here
BLACK CAT
Celebrating all things wine, tapas and jazz, Black Cat Restaurant specialise in high quality, locally sourced tapas style dishes. Sit back and unwind as you soak up the atmosphere, where jazzy tunes, tasty food combinations and a vast array of wines will have you feeling right at home. Their black cat patatas bravas with spinach, chorizo and smoked paprika aioli will change your life!
179 Upper Salthill Road // more here
IL VICOLO
Filled with nooks and crannies to huddle together, Il Vicolo offers an intimate Italian dining experience like no other. Their menu is constantly evolving and never fails to bring the most authentic flavours to your taste buds, featuring an array of antipasti boards, primi piatti and a whole lot more. Their Venetian tapas are widely known and appreciated for their genuine flavours – once you try it out, you'll soon become a regular!
Bridgemills, O'Brien's Bridge // more here
ATHENRY TOWN CAFE
Bringing serious Spanish style tapas to the heart of Athenry, Town Cafe devote their Saturdays to providing tapas deliciousness all night long. From 7.30pm, you can nab yourself two tasty dished and a glass of wine for as little as €16, so whether it's their Albondigas (meatballs in a lightly spices tomato sauce) or some chilli and garlic prawns, everything tastes better with a glass of roija!
Cross Street, Athenry // more here