Celebrate Culture Night with The Blue Notes Choir at Pálás Galway
Join The Blue Notes Choir for an evening of song that spans through generations of soul, rock, pop and R'n'B, with an authentic Galway West End feel thrown in for good measure.
The Blue Notes Choir, a Galway-based, mixed contemporary community choir who sing acapella in four and five part harmony, will be kicking off Culture Night at Pálás Galway on Friday the 20th of September. Putting on a specially prepared performance which starts at 7pm in Screen 3, the evening will see the choir performing a variety of songs from genres including soul, rock, pop, folk, hip hop and R'n'B. Their varied repertoire of songs include 'White Winter Hymnal' by the Fleet Foxes, 'How Sweet It Is To Be Loved By You' by Marvin Gaye and 'Sweet Dreams' by the Eurythmics.
Joining them for the event will be Grey + Ginger Clothing, a Galway based unique and socially aware design company led by Peter Bradley, who will be further nurturing attendees' senses with a beautiful visual art display that will be projected onto the big screen throughout the choir's performance. It is this creativity that makes Grey + Ginger Clothing the perfect partners in an evening which celebrates the wonderful arts community which exists here in Galway.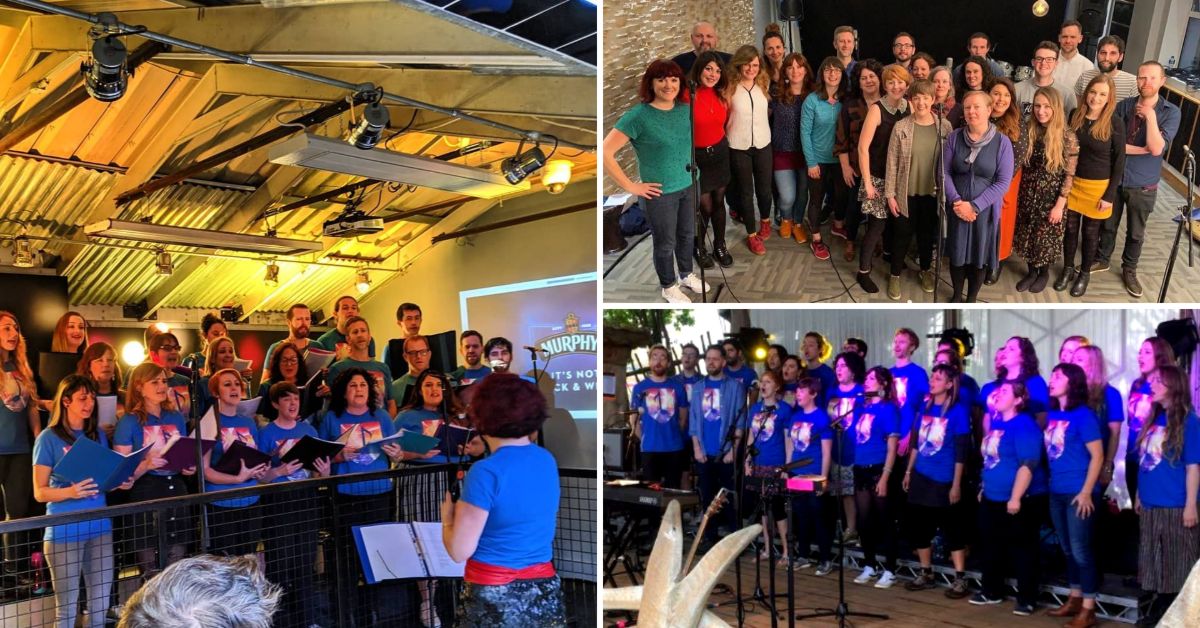 As an extra added bonus, The Blue Notes Choir will also be debuting a project they have been busy working over for the last number of months with Galway based
filmmakers, Heavy Man Films. The work tells the story of The Blue Notes Choir, who first made their debut at the Galway Hearts Festival on the 21st of July, 2017, a mere three weeks after the choir's inception. The brainchild of musician and multi-instrumentalist, Tracy Bruen, who founded it along with owner of The Blue Note bar Malachy Duggan, the choir has grown from strength to strength over the years and is now comprised of more than 35 members who continue to entertain their audiences with their wide-ranging repertoire of songs.

Since taking to the stage way back when, with a modest repertoire of just three songs, The Blue Notes Choir have gone on to perform at a number of venues and events such as at the Connacht Rugby Grounds, Culture Night 2018, Dunmore Annual Festival and most notably to date, Electric Picnic where they performed on the Body & Soul Main Stage in 2018. The collaboration with Heavy Man Films documents both the story of the choir and its members.

There is no charge to attend the event but as seating is limited, booking is required. You can reserve your ticket at Pálás Galway box office here.

To find out more about The Blue Notes Choir, head to their Facebook or Instagram accounts.