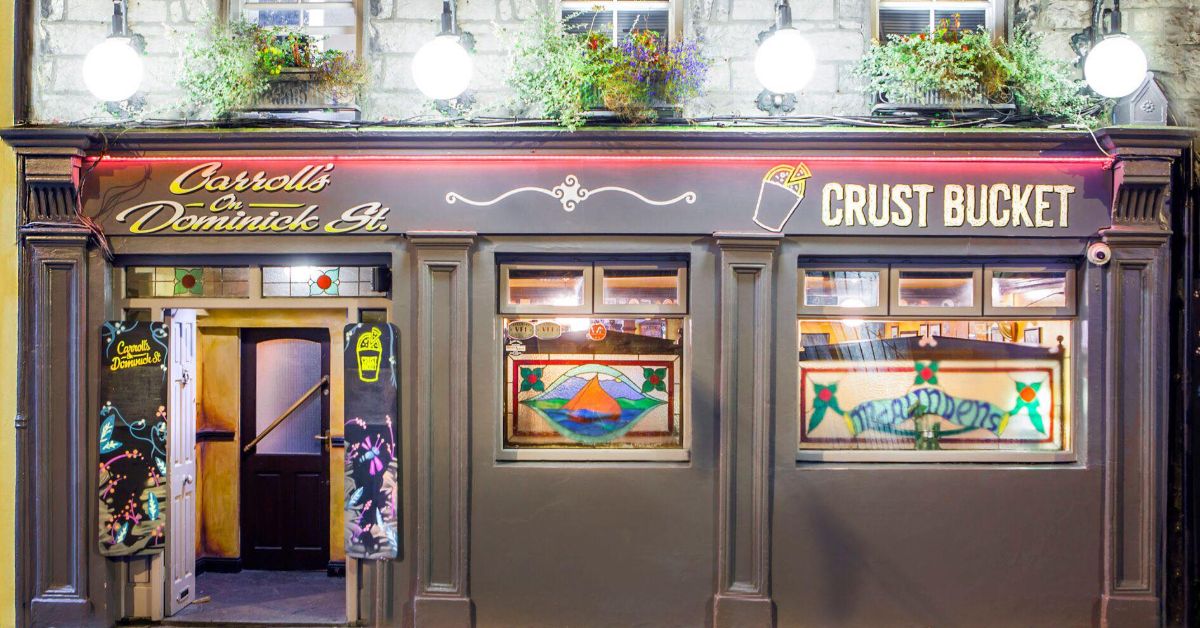 CARROLL'S BAR – ARTS FESTIVAL FESTIVITIES
Carroll's Bar is known far and wide for its warm interiors, award-winning beer garden and superb community spirit, and their love for the locals knows no bounds. As the pub has grown and evolved, their loyal regulars have grown alongside them and, in line with the Galway International Arts Festival, they've decided to give a little back to those who've been propping up the bar…

Kicking off their festivities on Wednesday, July 24, Carroll's will be hosting some Big Top after parties that'll keep the people of Galway on their feet into the small hours. With live music both inside and out, the very best of the local music scene will be out in force. From jazz and disco funk to '90s throwback tunes and indie rock, all music tastes will be well catered to across the four nights.

To keep the stomachs lined and the mouths full, Carroll's ever-reliable Crust Bucket will be dishing out some tasty pizzas while Galway's newest Mexican restaurant Vocho will be on site for all of the burrito, nacho and quesadilla deliciousness.

There'll also be drink promotions aplenty (just what we like to hear!), with Bulmers, Stoli vodka and Corona enhancing the festive vibes. Corona will be hosting their Sunset Sessions in the fabulous beer garden, where a live DJ and laid back beach wear will create an upbeat party atmosphere second to none.

The crew in Carroll's have been working tirelessly to create an exciting party destination for their much-loved locals to enjoy after long days spent relishing the Arts Festivities. Constructing an exclusive entrance to the beer garden specially for the party-goers, graffiti by sponsors Bulmers and Corona will adorn the illuminated alleyway, adding another dimension to the already phenomenal exterior.

At the end of the day, the foundation of the whole festival is about giving back to the community, while bolstering local talent and that is mirrored in the lineup for Carroll's after parties. Boozy samples, delicious grub and an electric atmosphere, all set to the backdrop of some serious home-grown talent. Paradise.