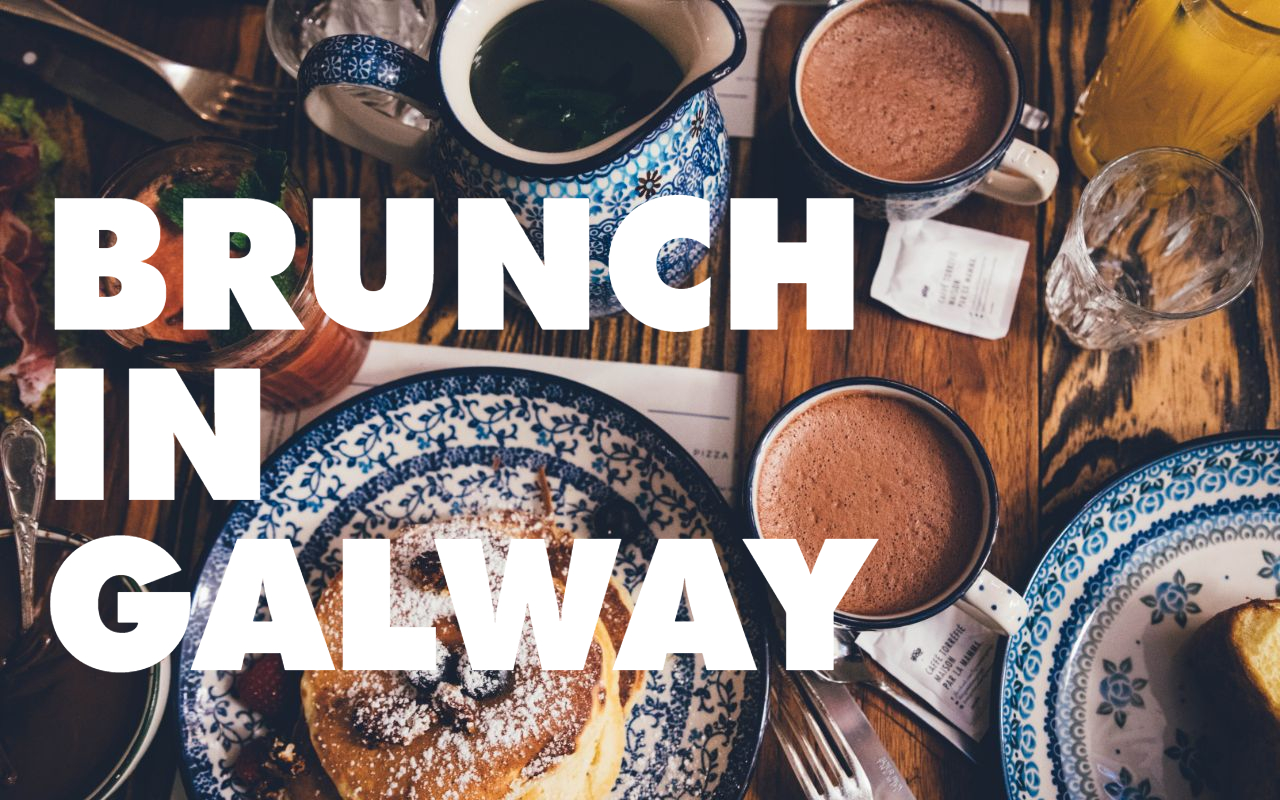 9 spots for brunch east of the river in Galway City
Weekends are for stacks of pancakes, eggs and bacon, pots and pots of tea and maybe a cheeky morning cocktail. That's right, we're talking about brunch.
Galway is one of the best spots in Ireland to find the perfect brunch experience, with new restaurants and brunch menus popping up all the time. Here's a healthy mix of solid favourites, brunch newcomers and some under-appreciated gems, all east of the river — so stay tuned for the rest of the City…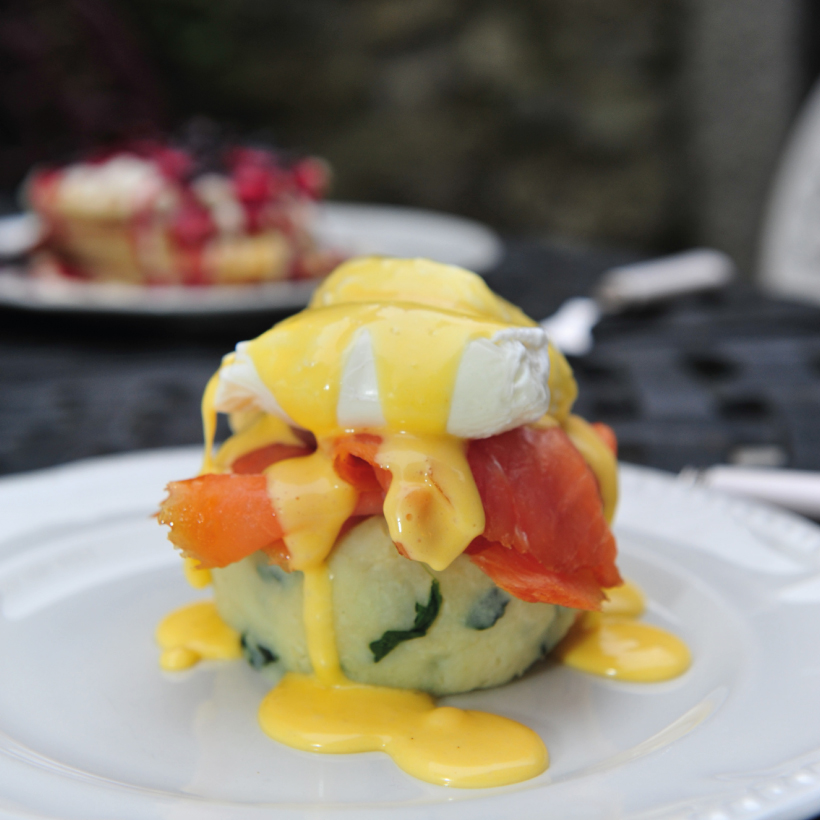 Corrib House Tea Rooms
Rustic, cosy and quaint, Corrib House Tea Rooms are a local favourite for a mid-morning weekend meal. Enjoy lovely views of the Salmon Weir paired with a breakfast menu that puts the focus on local, seasonal ingredients. Go for the Corrib fry, with local Colleran's sausage and all the fixings, including their own homemade tomato chutney, or enjoy something sweet, like their buttermilk pancakes with apple compote and real maple syrup. In the winter they light the fireplaces in the tearooms to ramp up the cosiness, making it the perfect antidote to dark winter days in Galway.
3 Waterside, Galway // more here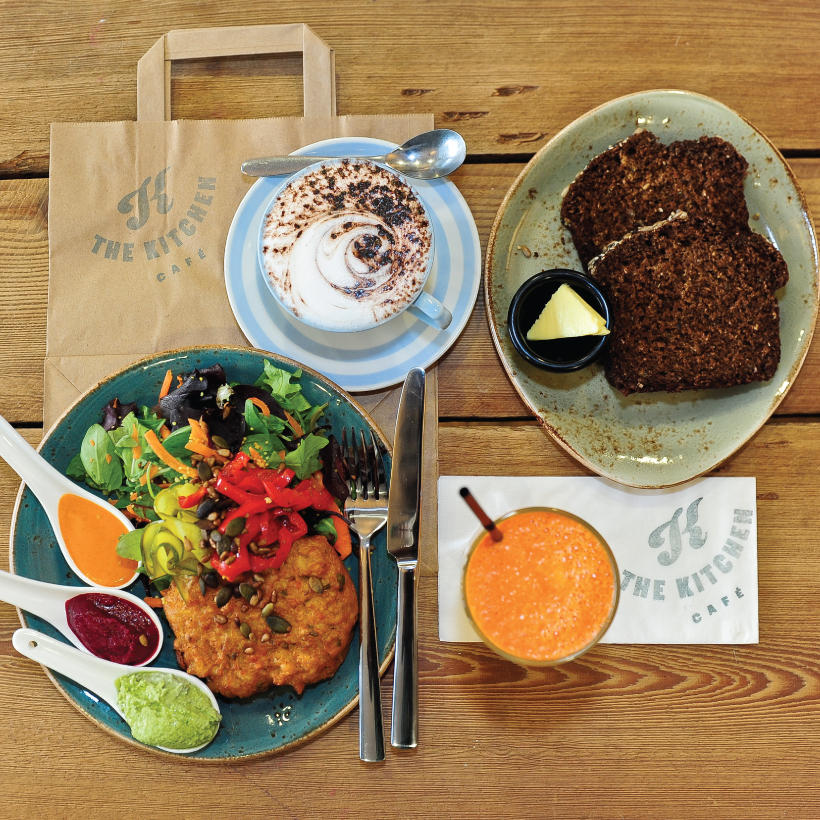 The Kitchen
Located in Galway City Museum, The Kitchen offer a bright, cheerful, buggy-friendly space to enjoy weekend brunch with flavours from all over the world. They've got all your favourites including stacks of fluffy pancakes and fry-ups (whole hog and vegetarian). But their brunch menu really shines with the slightly unusual options, like Huevos Rancheros, a Mexican-style spicy fried egg dish, and their veggie mezze platter which is a brilliant hangover cure. Don't miss the cake afterward!
Galway City Museum // more here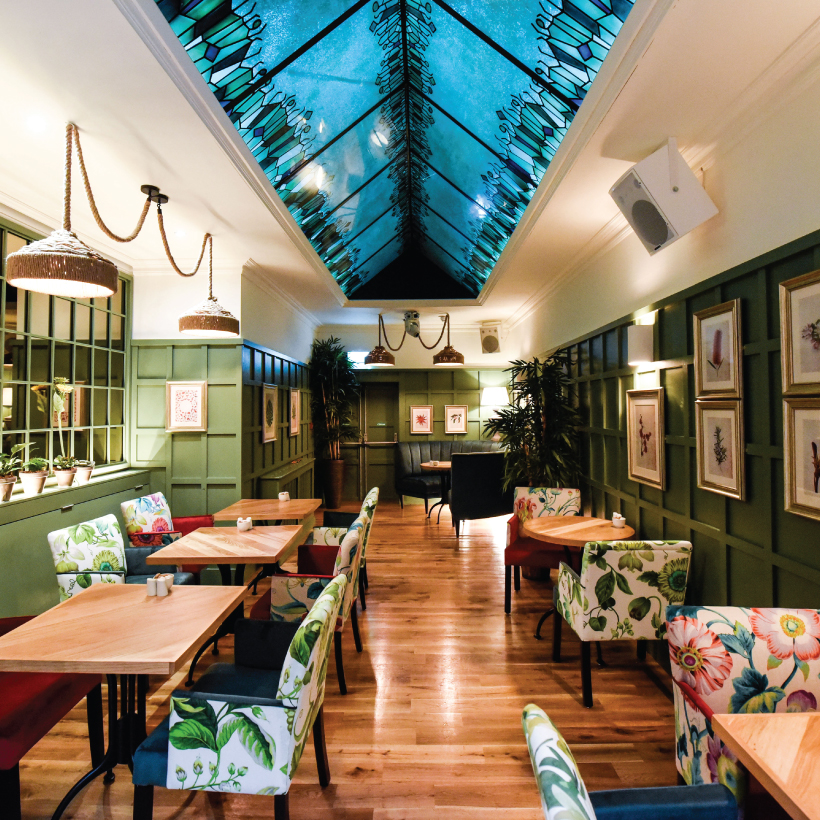 Hyde Bar
For the ultimate boozy brunch, this botanically-themed gin parlour is the way to go. From Friday to Sunday, they take brunch to the next level with a huge menu including brioche French toast, nachos, steak and eggs, and other seriously decadent options, perfectly mixing your breakfast cravings with a potential need for something a bit heartier. And, for just an extra tenner you can enjoy bottomless prosecco during your meal! Of course they also have over 500 gins if you fancy that, either…
Forster Court Hotel, Forster Street, Galway // more here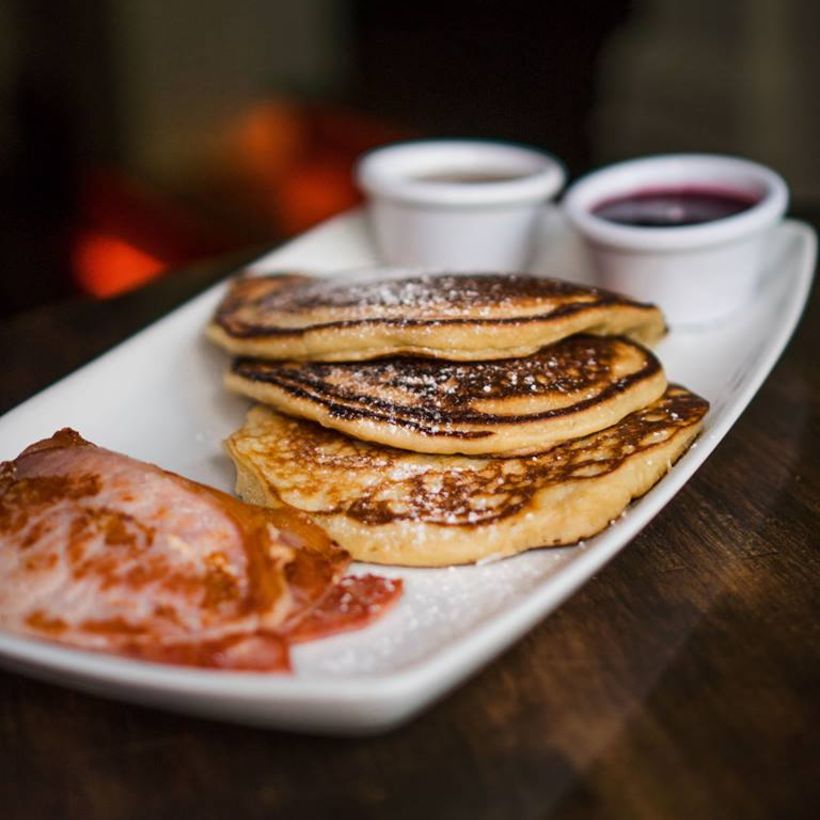 The Cellar
Brunching in Ireland is starting to follow the American tradition featuring bright lights and your Sunday best. But there are some weekends you just want a big, old fashioned fry-up, including chips, hold the notions — and the Cellar is exactly the place for it. Their fry-up is hearty and delicious, served all day long, so there's no rush to get out of bed on days when you're struggling a small bit! Pay the extra two euro for the Big Breakfast, which includes an extra rasher and sausage, plus mushrooms. And it comes with tea, toast, or fresh-ground coffee, so you're sorted. Within an hour you'll be flying it!
12 Eglinton Street // more here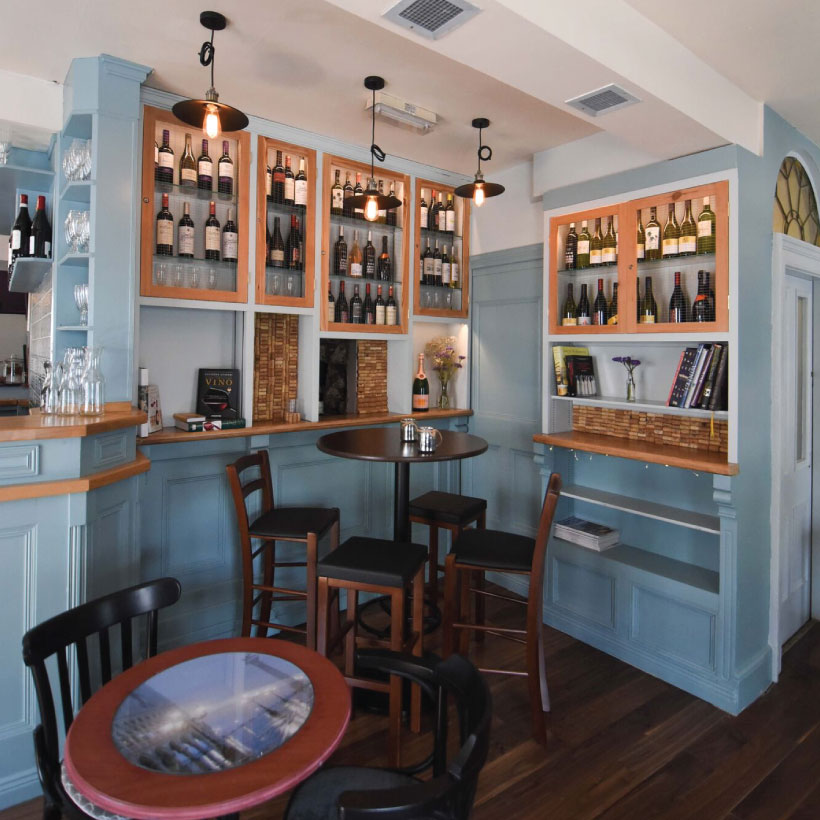 Kasbah Wine Bar
On the first floor of Galway's beautiful Quay Street is the Kasbah Wine Bar, which prides itself on serving the flavours of Galway. Their brunch menu is served every Sunday from 11am to 4pm, and the menu is gorgeous. We're talking Eggs Benedict on sourdough toast with Herterich's baked ham, wilted kale and a lemony hollandaise sauce; buttermilk waffles with carmelised apples, ice cream, toffee and oat crumb (um!), a posh fry-up and even a couple vegan options. Order a cheeky cocktail with it or head downstairs to Tigh Neachtain's afterward for a pint and you couldn't ask for a better Sunday.
2 Quay Street, Galway // more here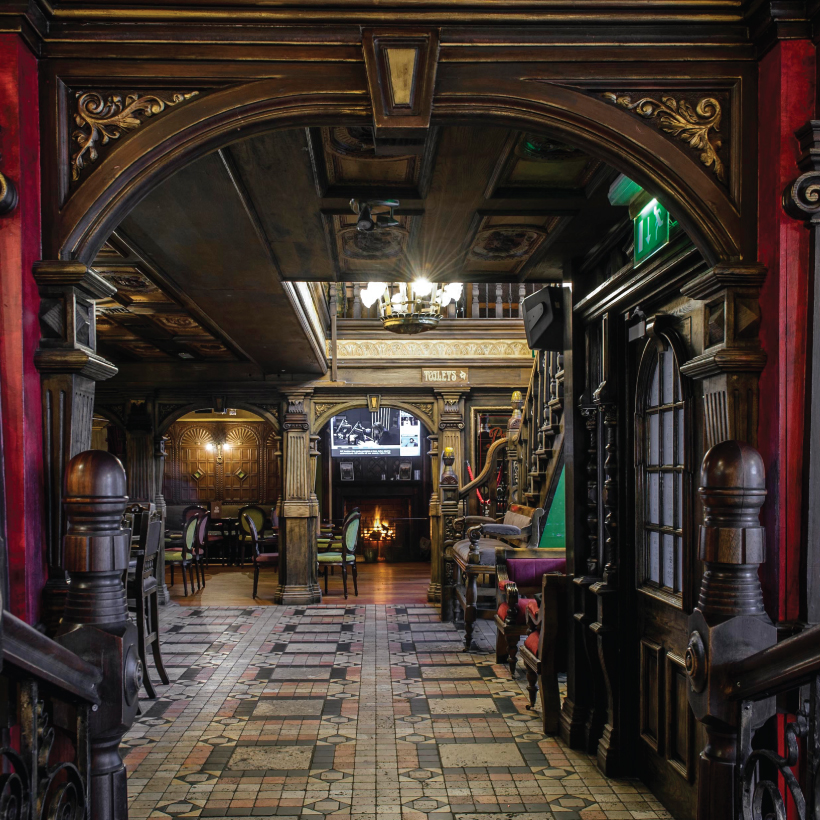 The Skeff
If you're looking for a hearty fry-up or a stack of fluffy American-style pancakes, The Skeff is the place! By day this bar is warm and cosy for breakfast, with wood panelling and a fire in the hearth when the weather calls for it (which, let's be honest, is more often than not!) They bake their own bread and make their own chutneys, granolas and jams, giving any meal at The Skeff a deliciously homemade feel. Pair your breakfast with their selection of coffee, tea and hot chocolate and you're golden!
27 Eyre Square, Galway // more here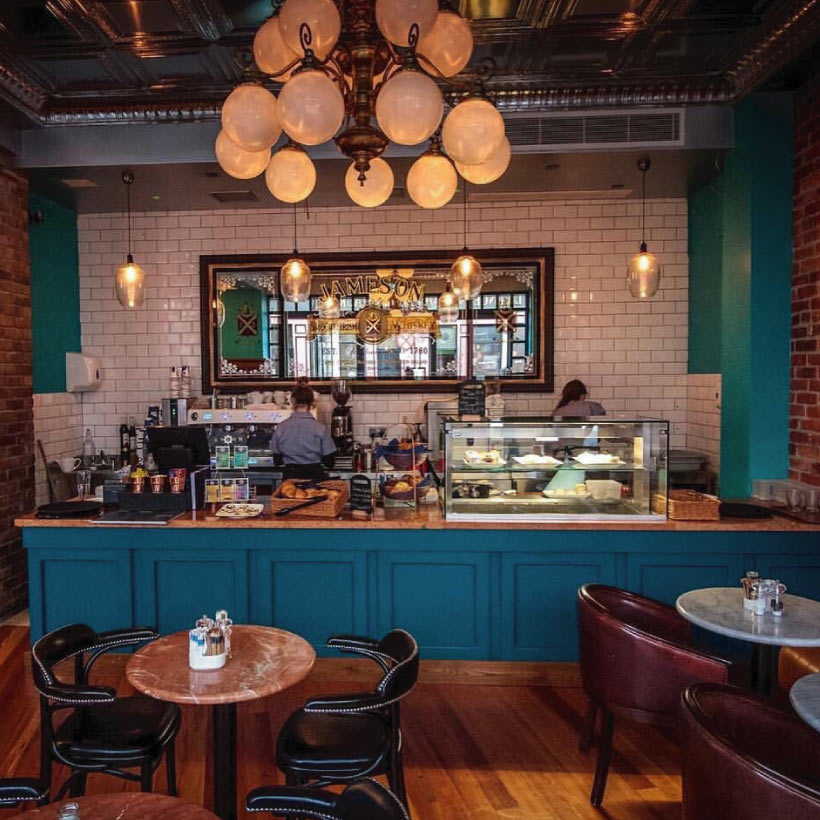 Merchant Café and Bar
Enjoy brunch in a sophisticated and chic café just off of Eyre Square! Grab a seat by the window and this hidden gem is a perfect spot for some people watching. Great coffee, hot chocolate, and your brunch favourites like Eggs Benedict and pancakes await. Go for a toasted sandwich if you're feeling something hearty, or French toast for a sweet kick!
6 Forster Street, Galway // more here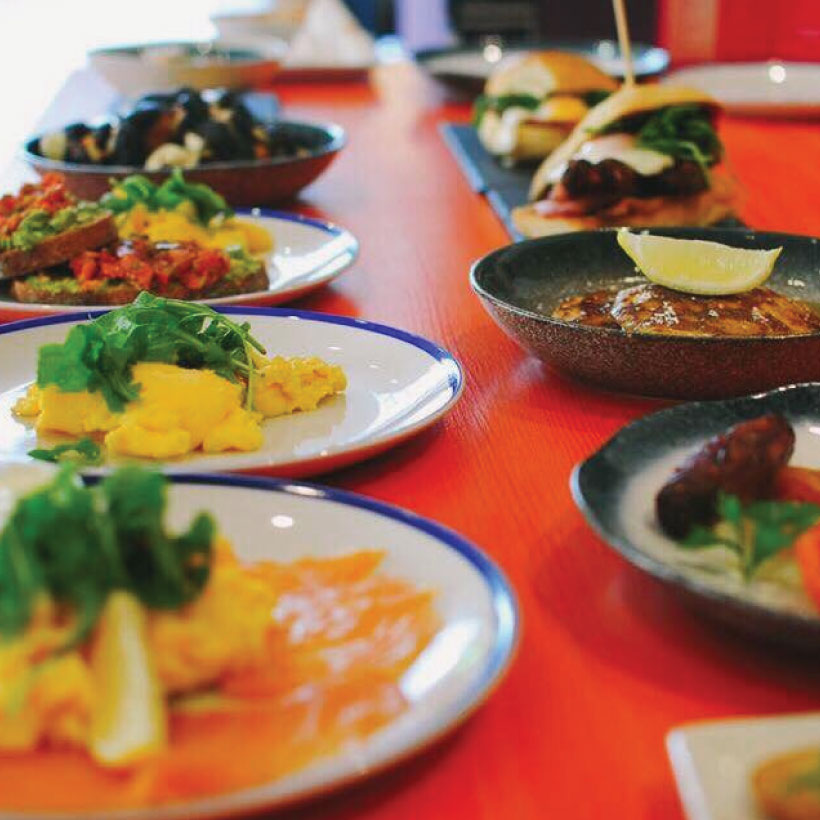 56 Central
With its funky decor and ideal spot overlooking Shop Street, 56 Central was made for big weekend brunches! Get ready for that terrifying moment when everything on the menu sounds pure delicious and you can't make up your mind because their brunch menu has it all. For a treat, their cinnamon brioche french toast with vanilla mascarpone and maple drizzle is beyond decadent. They've also got old favourites, egg dishes, and a breakfast bruschetta with smashed avocado for savoury options! Go for their 'fancy boozy coffees', a fresh smoothie or a glass of bubbly to kick it up a notch!
5/6 Shop Street, Galway // more here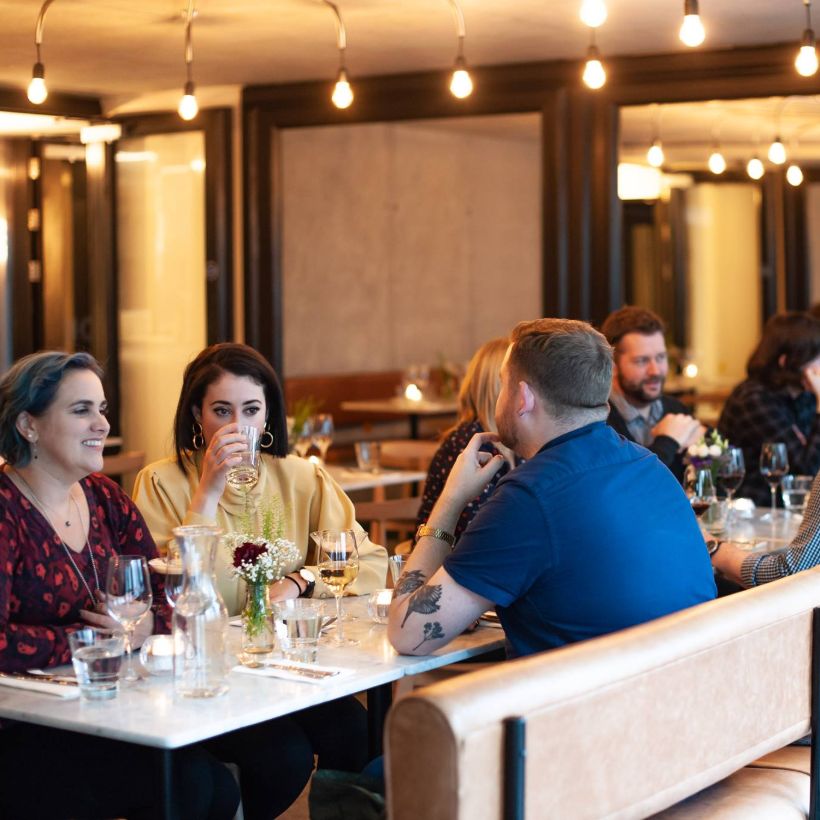 Merrow Restaurant
If you like your brunch a little bit boozy, Merrow have you covered! This restaurant and bar inside Pálás cinema is a beautiful spot for breakfast in the heart of Galway City. Their brunch menu includes some fun options like a kimchi waffle with fried rice, shredded chicken and a fried egg or, for a sweet treat, fried banana bread with pecan praline and ice cream. They also have your usual favourites, and their beetroot Bloody Mary is not to be missed.
15 Lower Merchants Road, Galway // more here