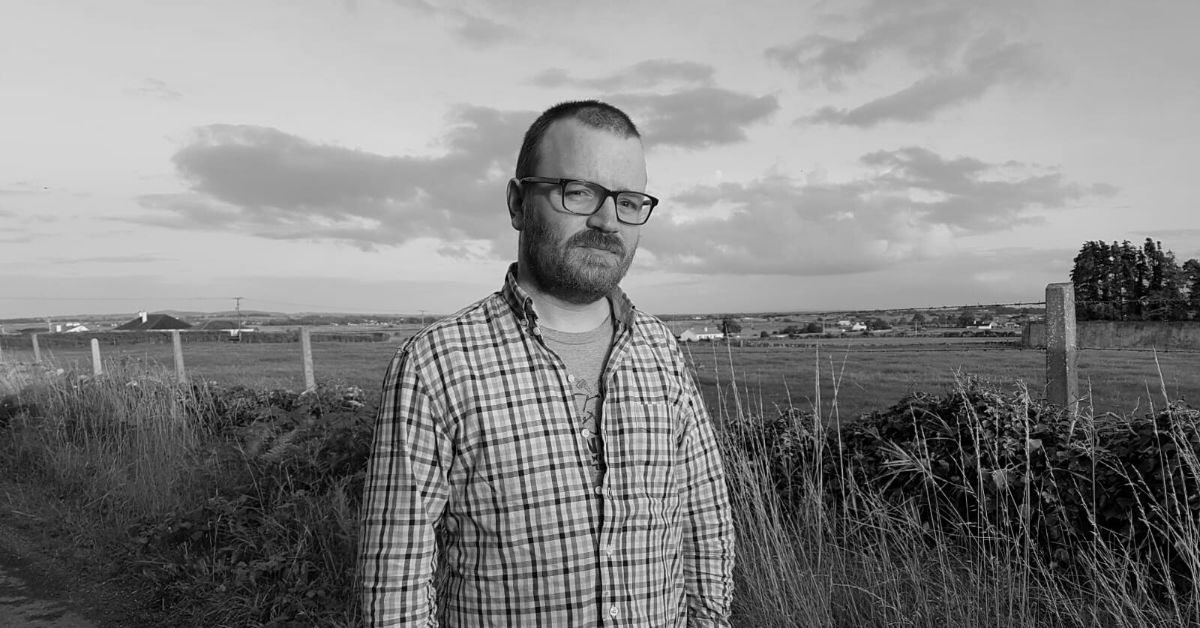 Brian Kelly on So Cow's New Album and fire hazards
So Cow is one of Galway's longest running musical projects, started by Brian Kelly in 2005 while he travelled through South Korea. We talked to Brian about So Cow's new album which is launching on August 24th
So Cow have been one of the most-beloved bands on the Galway indie music scene since forming in 2005. Brian Kelly wrote the very first song under the So Cow moniker while he was living in South Korea. They received media attention in their country of origin four years later when they released a song named after popular South Korean actress and model, Moon Geun-young. Since then Brian has written and released 5 full-length albums as well as several singles, EPs and compilations. Now, they are gearing up to release a brand new album, Do Re Mi Fa So Cow, with a launch show in Canavan's Bar of Tuam on Saturday the 24th of August. Support on the night comes from Big Monster Love and, fellow Galwegian-DIYers, A Lilac Decline.
So Cow have earned a reputation for their high energy garage-rock. The new album is a bit more mellow, with lots of surf vibes. The music will have you tapping your feet and bobbing your head but, as with all So Cow recordings, it's the lyrics that will really catch your ear and have you coming back for another listen. Kelly deals with the realism of fatherhood and, as always, sheds a light on the mundane banality of rural Galway life with passion and conviction. Read on to hear what the main man had to say about the new release…
Recording for this album began in December and was self-recorded at home – how did you find the process?
I recorded this when I got the chance – and that was usually about 20 minutes here and there. I recorded at home because I've amassed a bunch of cheap recording gear on adverts, and I can't afford a studio. Also, I don't have a band, I recorded it all myself, so it didn't require getting a bunch of people in their mid 30s to sync up schedules, which is becoming pretty much impossible.
You've since moved out of that house, good thing you had the album recorded and mixed before having to disassemble the DIY studio!
Yeah, I've always liked the idea of a home studio but the reality is a bunch of tangled cables and overheating extension cables. Moving it all from house to house at this stage feeling like I'm touring a creative fire hazard.
What was the inspiration to start writing and recording this particular set of songs?
Kinda the same as any other time really. I just have the need to be either at the beginning, middle or end of a recording project. As soon as this thing is finally out, I'll need to start on the next one. There's no deeper inspiration to it really, I enjoy writing and recording and it kinda needs to happen just for the sake of my mind.
It's been nearly three years since the last So Cow album, Lisa Marie Airplane Tour, and with an album under the Half Forward Line moniker in between – why did you decide to release, specifically, a So Cow album?
There's a few things really – the Half Forward Line album was a distinct thing, with Niall and Ciaran. It was written to be a new band, a bit of a one-off. Lisa Marie Airplane Tour was an album I recorded on my own, and so was this one, so it made sense to continue with the name – the alternative I guess would be to start releasing music as Brian Kelly, which would have a whiff of 'I am now a serious artist' to it. I guess I'll do that in my mid-40s. I guess after 15 years I'm tied to the name now, and whatever I do will go by it.
How would you describe the sound of the album? It seems like a more sentimental So Cow album than previous releases, with a large-helping of fatherly realism!
It was originally titled More Of The Same, which was half a joke. It's a lot noisier than I was expected at the start. Even the more relaxed stuff is pretty noisy. There's a few lyrics about parenting, as that's where I'm at now. I haven't been out in like a year, and happily so, but it does mean that I'm not going to start writing songs about what goes on in clubs. Do people still call them clubs?
The album boasts some awesome artwork by Loreana Rushe. It made me think, how has there not been a So Cow album named as such before?
My wife Heather came up with the title about 7 years ago, and apparently me and Jonny (So Cow bass player) laughed at her for thinking of it. It is easily one of the greatest album titles of all time and I, and Jonny too let's not forget, was an idiot for not recognising it sooner.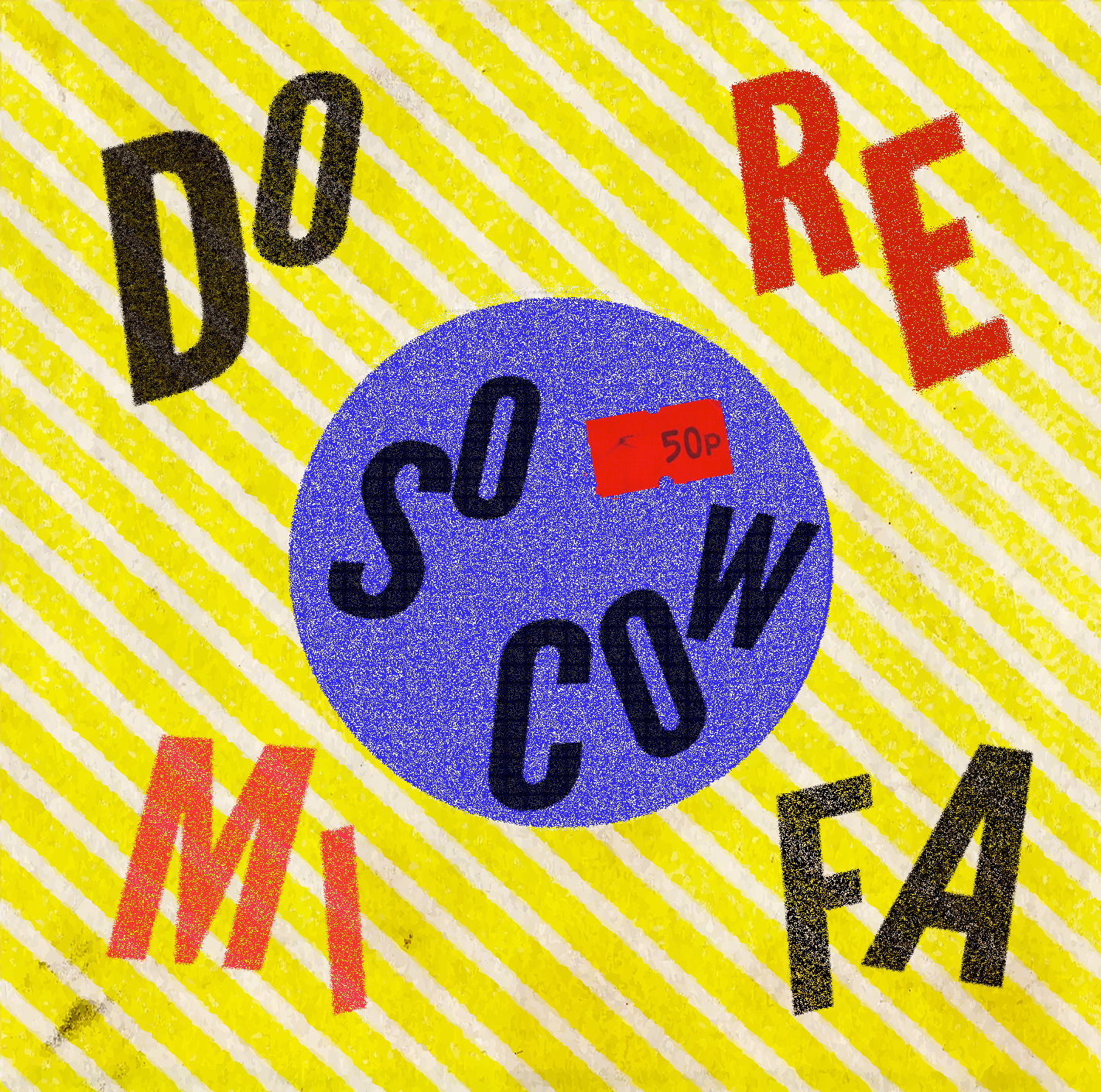 Originally there was to be no album release show, then you organised the one in Canavan's, now there are rumours of more…. is there a chance of a full-blown So Cow tour?

No, there are no plans. I haven't played live this year, I think. Pretty sure the last time I played was 2/3 songs in Canavan's at Christmas. I might get something together in Galway quite soon, but that'll be the extent of it. I know I'm labouring the point a little, but I'm really out of the loop with all this – I don't even really know what local bands are playing in Galway City at the moment or anything. I'm out here in a North East Galway shaped bubble, doing my own thing. I'm not entirely sure if there's an audience for it, but I'll keep recording regardless.

You've gone back to the original model of self-recorded and self-released after a couple of flings with record labels, how has that served you?

Yeah, this is the first self-released thing since 2006. It's been interesting in terms of figuring out how to do it all, getting tapes and CDs manufactured. I got an artist bursary award from Galway County Council which went towards the manufacturing costs, which was really welcome. Label-wise, I didn't send this to anyone, the plan was to be fully responsible for everything from beginning to end as a project in terms of the work, except for the artwork and mastering, neither of which I'd be capable of. Rusted Rail were a local inspiration for doing it, too, I know Keith well and he was good in terms of advice etc. I expect I'll sell enough tapes and CDs to just about cover the expense of doing it, and do so without having to drop a grand or whatever it is on a publicist getting me onto some blogs. This is the sixth So Cow album, there's no drive to headline Electric Picnic next year or anything, I feel I've reached the stage with it where I do the work, and put it out there, and move on, and roughly 80 or so people check it out. And I think that's a valid way to continue it on.

Check out more of So Cow's music on Bandcamp HERE. Follow the hilarious "August Only" Instagram Album promotion page HERE