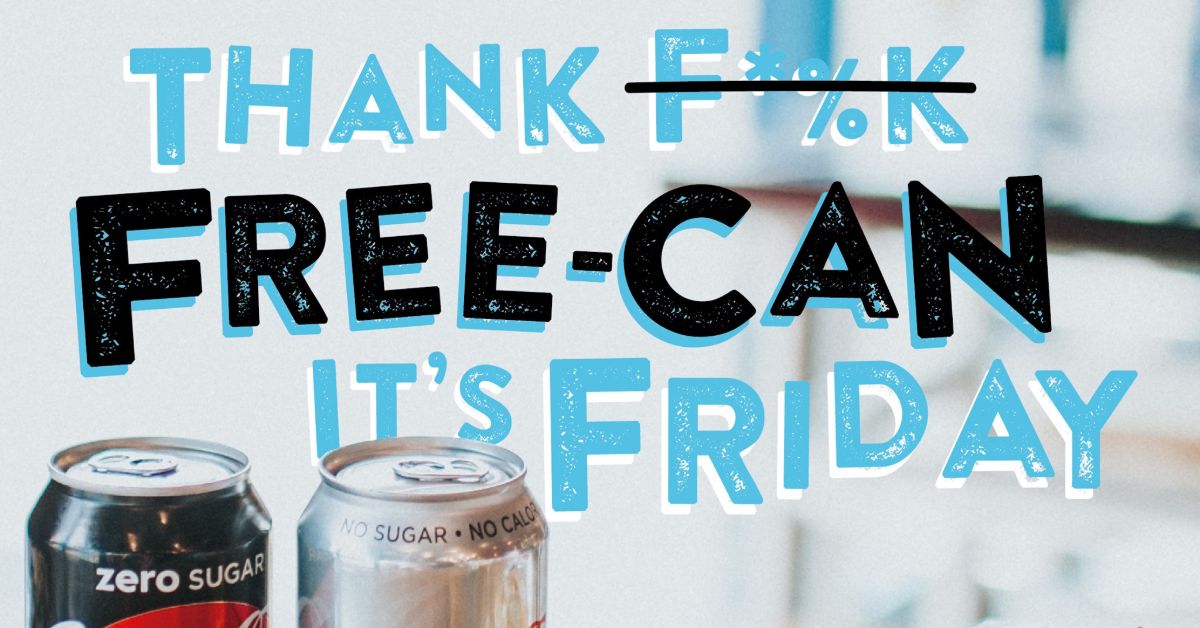 Boojum Can't FREE-CAN Wait 'til Friday!
YASSS… It's so close you can almost taste it! Friday, hands down the best day of the week. You're waiting for those sweet pay day funds to hit your account and that obligatory Fri-yay burrito is on the cards.
After sweltering in what feels like 50 degree heat, there's just one thing that would make life that little bit sweeter and Boojum have it covered. FREE-CAN Friday is droppin' tomorrow, giving you something cool and refreshing to wash down that damn good Mexican food. Pay day is cool, but FREE CANS (nope, not the ones in a blue bag!) is the icing on the cake.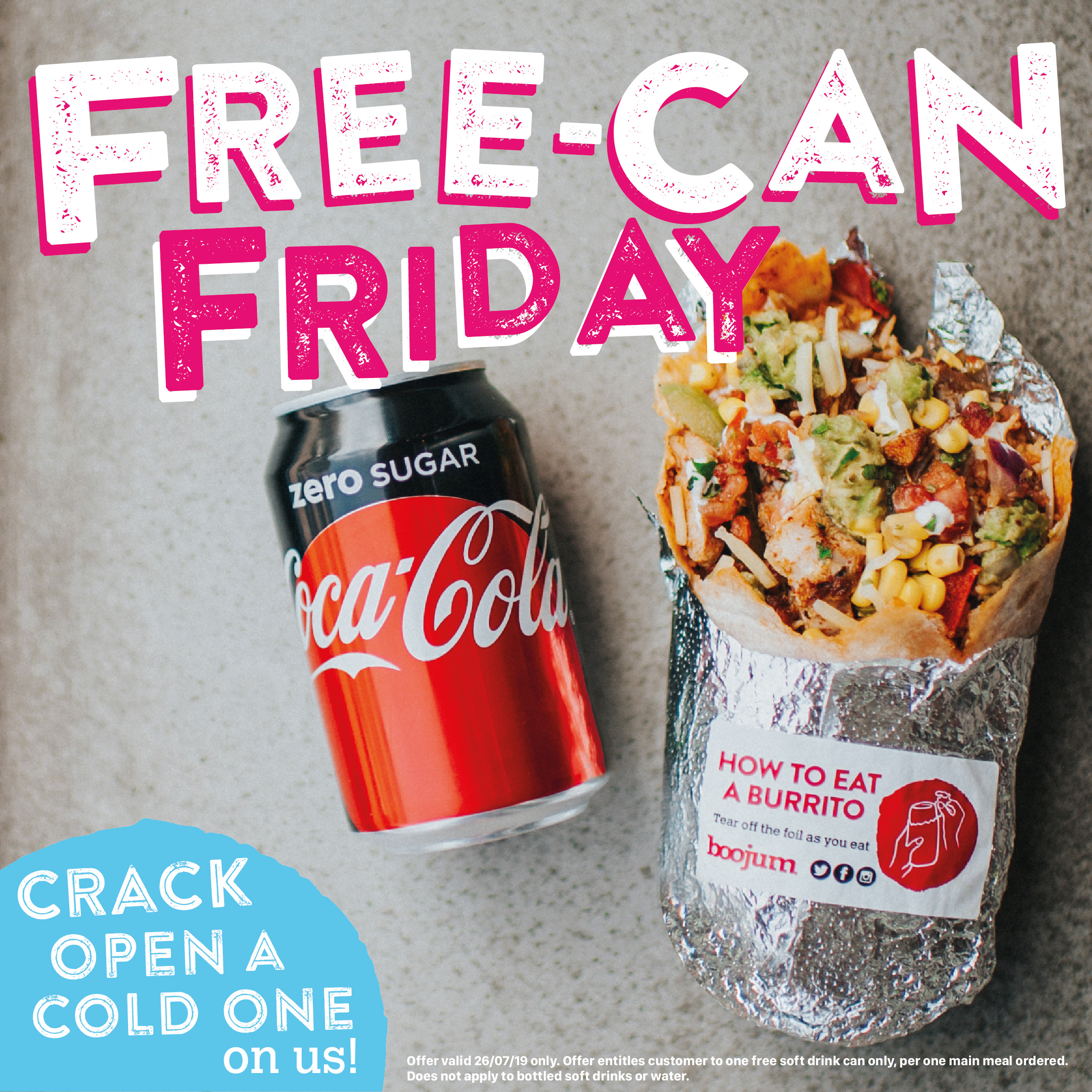 On Friday 26 July, Boojum are treating customers to a FREE soft drink can with every main meal purchased in-store and via Click 'N Collect, all day long. "What do you have to do to avail of this amazing offer? Just turn up, order your meal in-store or on Click 'N Collect (using code: freecan) and the can is on us. The only difficult decision is if your freebie will be a Fanta, Sprite or Coke", added Paul McCullagh, Marketing Lead.

Ireland brought the heat, Boojum brings the treat!

Order yours online at:
NI – click here
ROI – click here