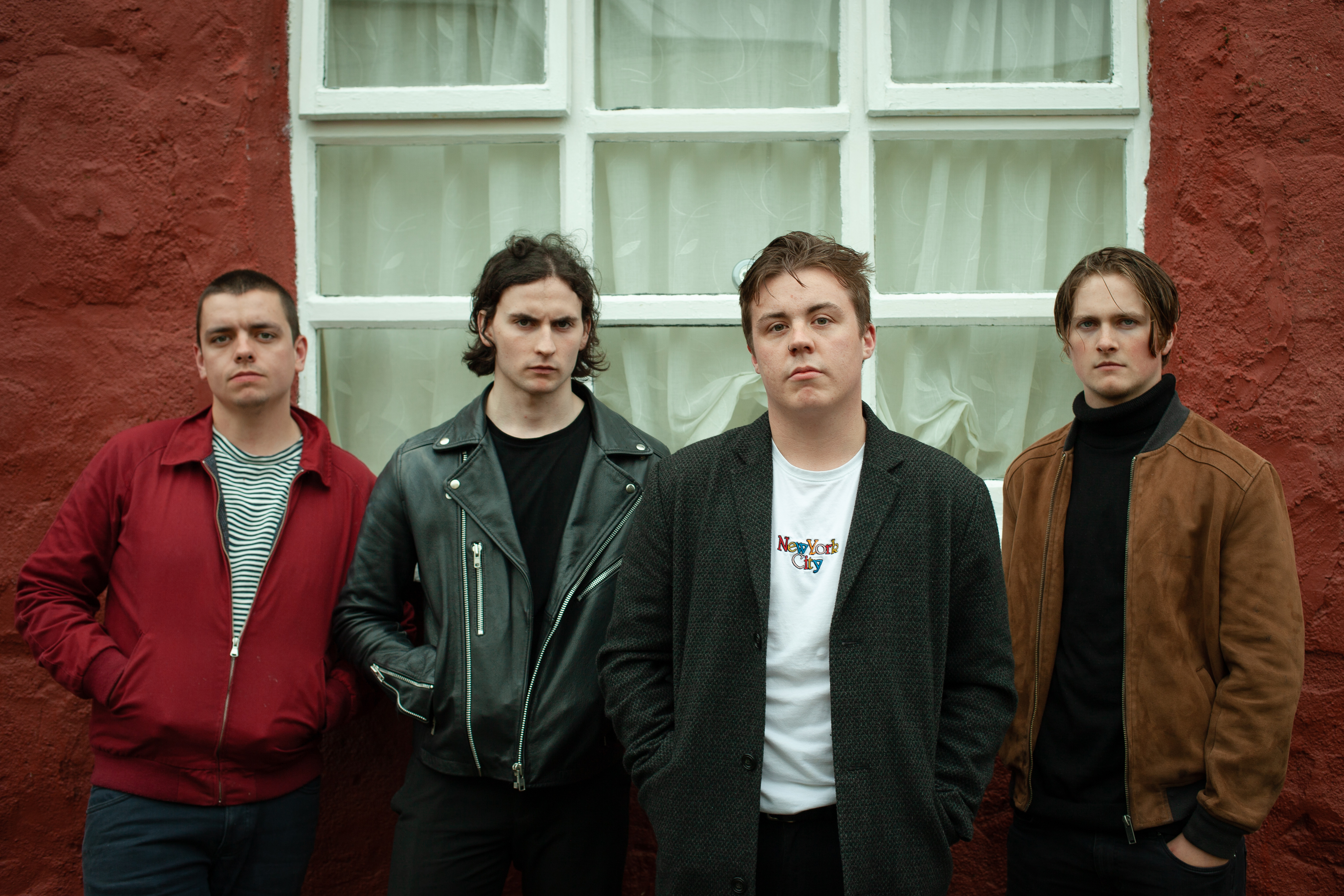 Bob Skeleton: "We want to throw ourselves into it"
Bob Skeleton describe their music as "Late night Pop" and that is pretty accurate. It is indie, guitar-driven rock with a heap of dancefloor grooves and catchy melodies. Oisin, Rory, Eoin and Jack are deeply committed to their craft of writing catchy tunes with sincere lyrics and good production. We caught up with them ahead of their headline show in The Róisín Dubh on June 29th . . .
How did Bob Skeleton begin?
Eoin: Myself, Oisin and Jack went to school together in The Jes. We started messing around with music when we were about 16; going around to each other's houses and playing acoustic guitars. About two years later, in 2015, we said "Let's just plug in". We started recording music that we wrote ourselves. Rory was a mutual friend of ours and we asked him to play bass with us. We had all been mates for so long that it just made sense to do it together.
Oisin: I actually had to go and buy an electric guitar and amp for our first gig! We just wanted to give it a go.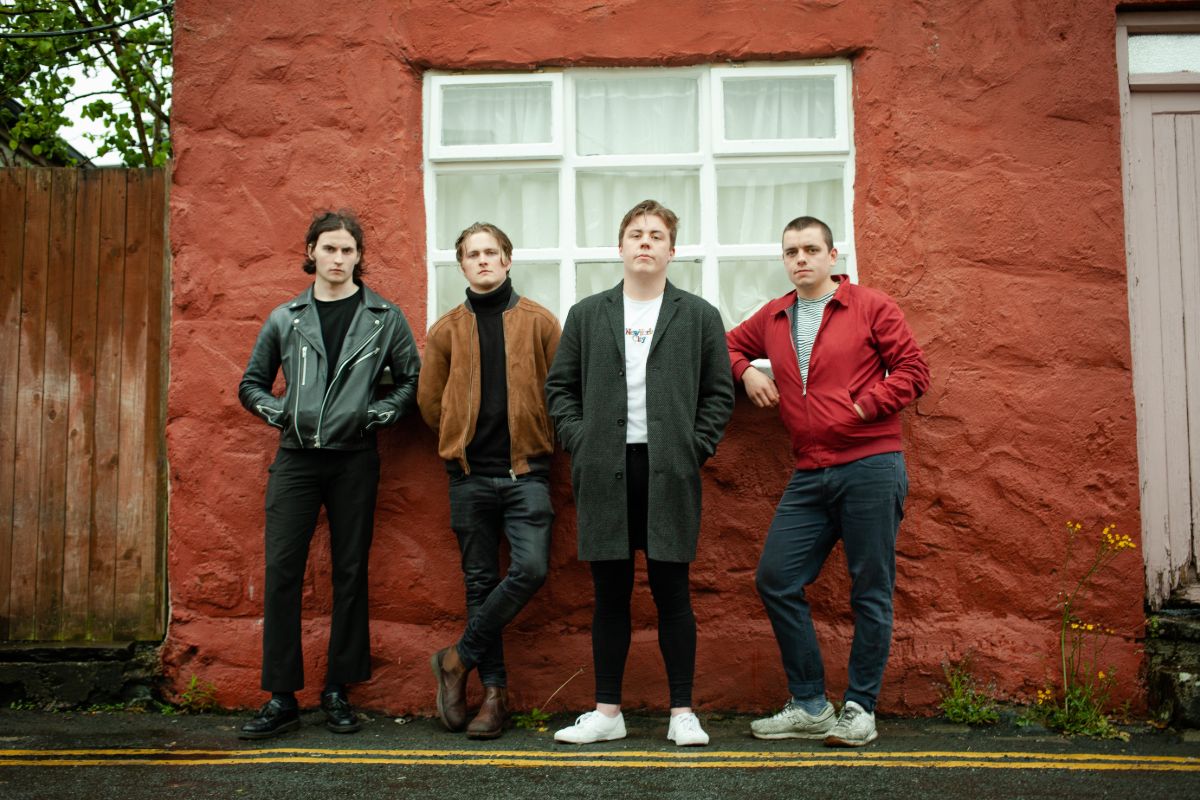 What kind of artists inspired you to start a band?
Oisin: When we started out we were big into The Black Keys, Oasis, Jake Bugg. Miles Kane and Arctic Monkeys are the only ones that persist through to now. Rory's bass playing was influenced a lot by Royal Blood. He also brings a lot of old school funk and disco. We've all gone more sporadic with our influences since then.
Eoin: Pop is not so much of a dirty word to us any more. I think we all agree that Emotion by Carly Rae Jepsen is an unbelievable album, but I don't think I would have said that when we first started. It's all about just finding infectious pop melodies and doing it with guitars, putting it through a filter of our sound. It's like a big jig-saw puzzle.
Bob Skeleton had an incredibly busy start to life as a band?
Eoin: Ya We got a lot done in that first year. A lot of gigs, and I think 3 EPs released in about a year. Our first proper gig was Citóg with Me & My Dog and Field Trip. There were 3 or 4 months where we played about 12 gigs. It was a combination of doing support slots through Gugaí and The Róisín, Strange Brew, Citóg etc. Me and Jack were in college and Rock Soc put on a lot of gigs that were really good fun and had some great bands. We played with Crude, Drown, The Clockworks.
Oisin: Ya make sure that goes on the record; Crude were mega! They were something else. It's a shame they're not still doing it.
What did ye learn from that time?
Oisin: In hindsight it was a really good learning process. At the time we were all focused and thriving off the work. We're kinda at our most productive when we are all arguing over small things like the sound of a snare. If we got to the stage where we just said "Ah it's fine" then what is the point? Those initial releases were young and scattered which was great because it opened it up to a lot of different things. Now, as a collective, we know why we want to make things sound the way we do. We have a stronger sense of our own identity, and it took those EPs to find it.
Your latest single is self-produced, how did you find that?
Oisin: We recorded our previous material with Willow Sea. Will was great because he would teach us as he worked. We wouldn't have been able to record our own music without Will giving us a starting point. He could appreciate how strongly we felt about it all.
Eoin: Recording ourselves was really great, we learnt a lot. We really put our heads down and worked hard. We also mixed it all ourselves. That took a little longer but it was what we wanted and we had complete control. Making mistakes and learning what doesn't work was what made it better. We're immensely proud of it.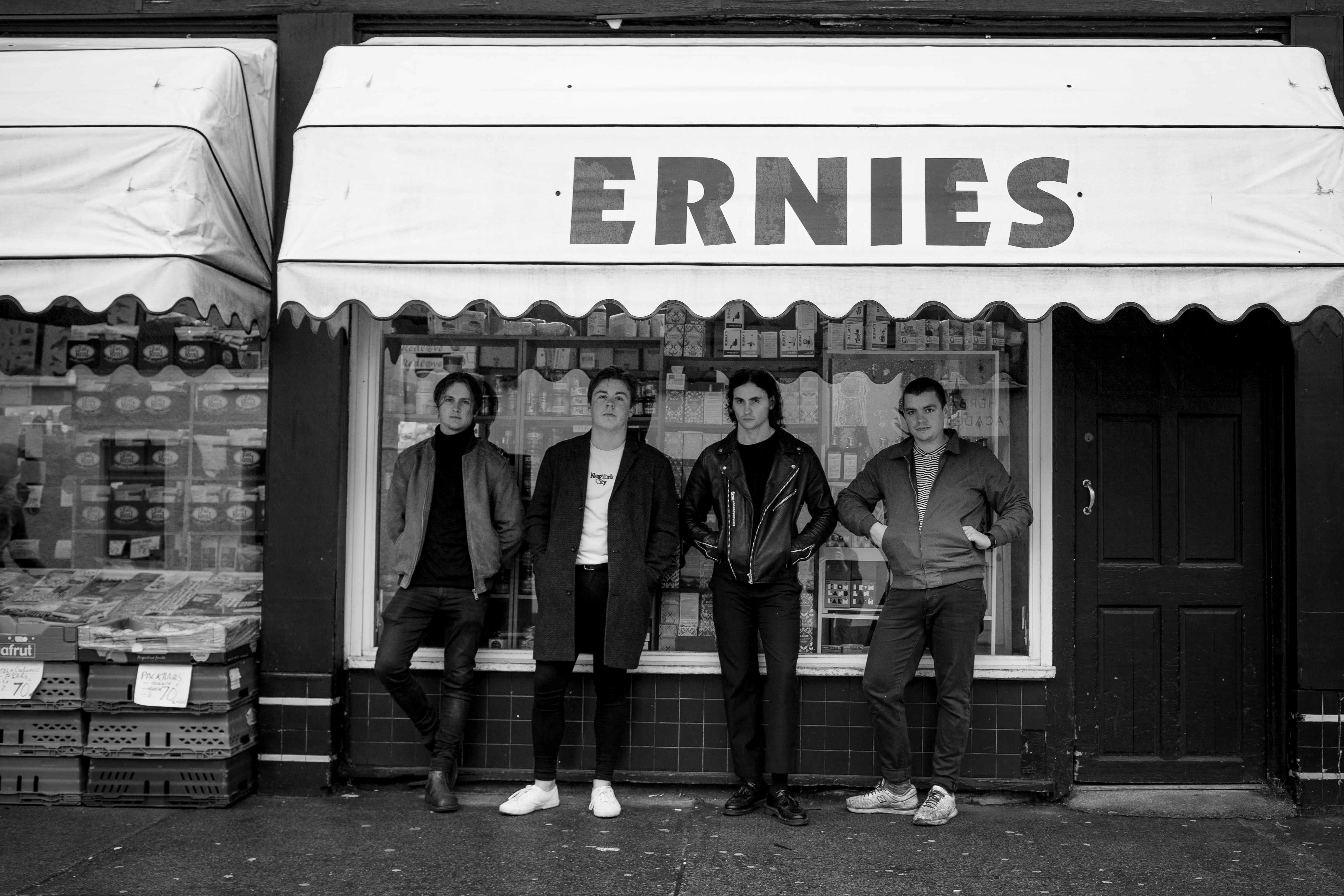 Ye are moving to Manchester later in the year. What prompted that?
Eoin: So many of our favourite bands came from there over the years. As much as we love Galway, we feel like we've done all that we could here. We wanted to try somewhere new. Dublin was never somewhere that crossed our mind, not only because of astronomical rent, but it just never appealed to us. When we get over there it will be really fun to do what we did during our first year here, playing so many gigs. To everybody there we'll just be a brand new band but we'll have so much experience behind us. We'll know ourselves better.
Oisin: We just want to throw ourselves right into the fray of it. The Clockworks went over to London and did it, showed us that we could do it. That gave me a big lift, and a kick in the behind.
What are Bob Skeleton's goals for the future?
Oisin: We'd love to play some UK festivals. They have a really rich, small festival community over there like Hit the North and Great Escape.
Eoin: I'd love to headline Glastonbury! It's the one I watched all the time growing up and, as far as I'm concerned, it's still one of the best festivals in the world. Some people might think "go easy or whatever" but you need stuff like that to drive you on. We're good at setting realistic, short-term goals and achieving them step-by-step but you have to think about the big stuff too.
Tell us some of the highlights of your career so far?
Eoin: Electric Picnic was great because we were well looked after. There was a lady from IMRO there to help, free beer which is always good. We were buzzing after the show and next thing we know the stage hands had packed up all our gear and brought it off for us. We'll have to wait another year for that kind of treatment!
Oisin: Supporting Fontaines D.C. was great because they're a band we really admire. Our music sounds nothing like theirs but they are really sincere. They're a really special band, one of the best bands to come out of Ireland in ages. There's no compromise about them. The fact that we opened for them and sat around with them talking about music really breaks the glass between us and the people who "make it". Young Irish people with guitars can now go out and do something special and get noticed. It's really lifted a lot of bands in Ireland. It opened a doorway internationally to show people that they can expect more from Irish music.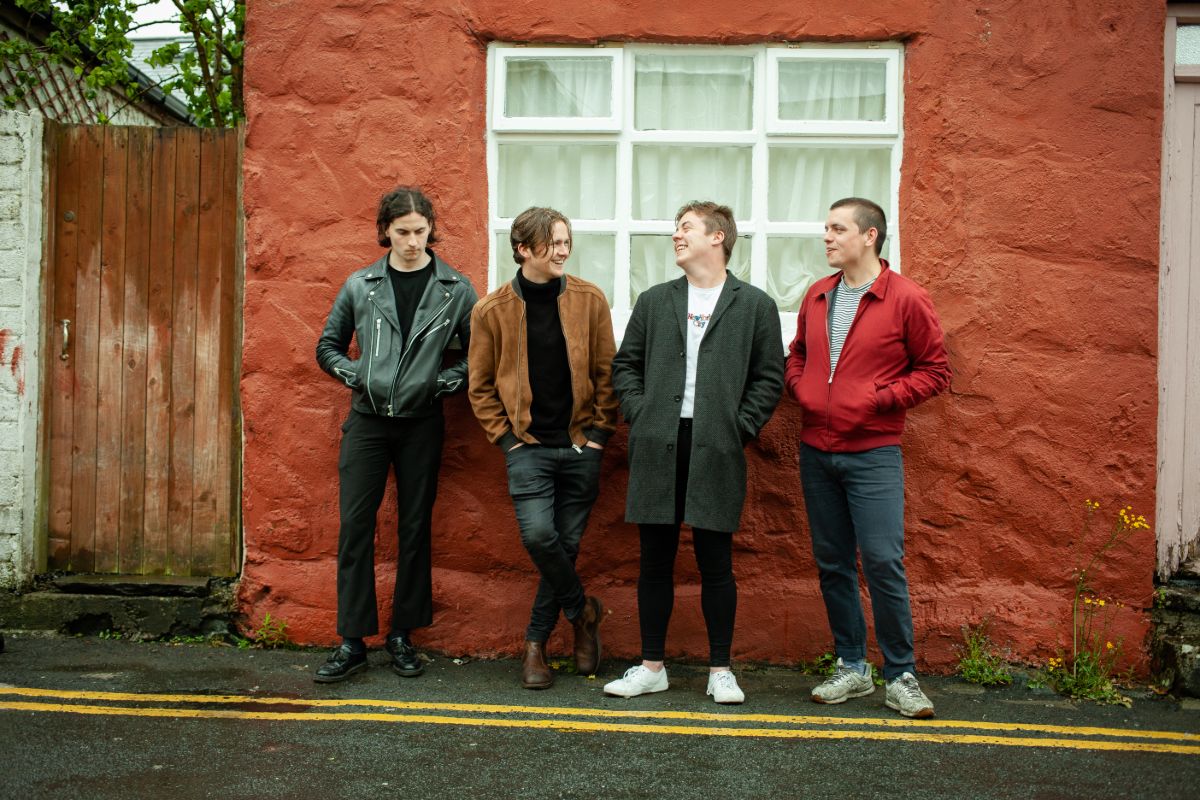 Bob Skeleton have released a couple of self-produced singles so far this year. Have a listen HERE. They play a head-line show in The Róisín Dubh on June 29th. Buy tickets HERE.

Photos by Lisa O'Brien