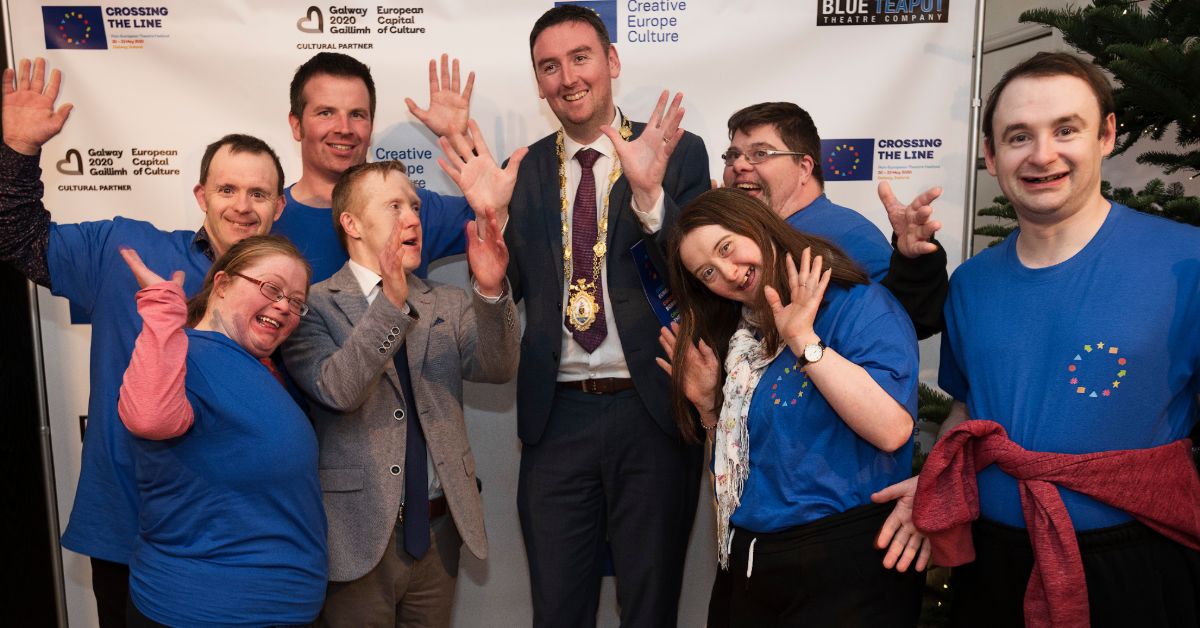 Blue Teapot Theatre Company launches major 'once in a lifetime' Pan-European Theatre Festival
With 2020 just around the corner, the award-winning Blue Teapot Theatre Company have unveiled their biggest, boldest and most ambitious project to date – Crossing The Line – a Pan-European Theatre Festival of outstanding work made by European artists with intellectual disabilities as part of Galway 2020 European Capital of Culture.
From 20th – 23rd May 2020, Galway will play host to over 100 artists, delegates and creative industry experts working in professional, inclusive performing arts.
At an event launch, officiated by guest of honour City of Galway Mayor Mike Cubbard, details were unveiled of the diverse programme of theatre, dance, and dissemination events at multi-venues across Galway, spotlighting equally on established and emerging talent. The festival is not only inclusive, distinct, different; it's undoubtedly European in flavour.
Participating companies are Moomsteatern (Sweden), Compagnie de L'Oiseau-Mouche (France), Theater Babel (Netherlands) Teatr 21 (Poland) as well as Mind The Gap (England) and Hijinx (Wales). Irish artists are very much at the fore, with Galway's Speckled Egg, That's Life and Equinox, Kilkenny.
Speaking at the event, Executive Producer Hillary Kavanagh said;
"How lucky are we? It's an unparalleled privilege to host and produce a European Capital of Culture first ever pan-European theatre festival of its kind. We're genuinely excited to share new, diverse stories and voices with the always adventurous and curious Galway audiences. This festival really is a once in a lifetime experience".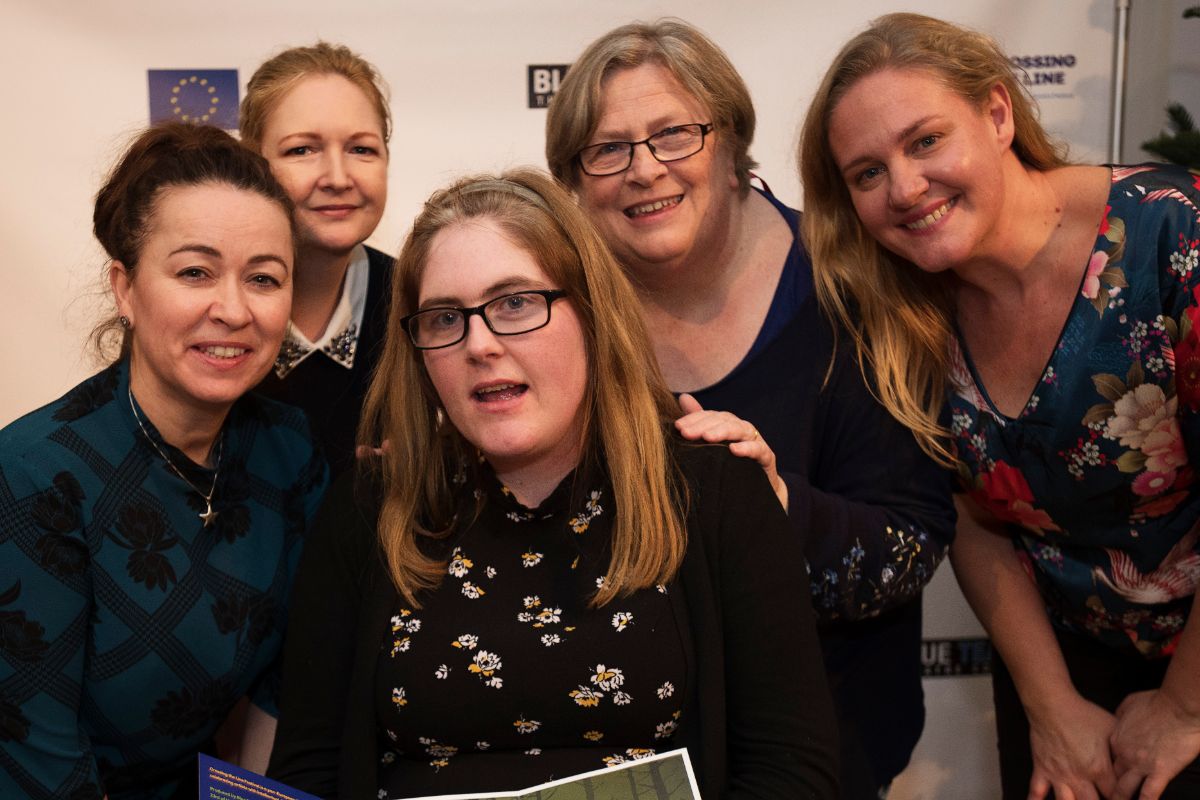 Top of this billing comes the exclusive announcement of a world premiere theatre production for the festival – Into The Dark Woods – the debut play written by Charlene Kelly, a writer and company actor with an intellectual disability. Describing the new production, Blue Teapot's Artistic Director Petal Pilley said, "This play is very close to my heart. Into The Dark Woods written by Charlene Kelly, one of Blue Teapot's renowned actors, is a play with layers upon layers of complexity, hung on a fairy-tale framework.
As you might expect there is a Prince, a King and a Magical Queen but don't be fooled, this writer's voice roars furiously at being disempowered, cast out and judged yet expresses rare gentleness when encountering frailty in others. Into The Dark Woods will feature the award-winning Blue Teapot acting ensemble. We are also delighted to welcome the Abbey Theatre as co-producers of the play."
Speaking about Crossing the Line, Helen Marriage, Creative Director of Galway 2020 said,
"Blue Teapot has long been at the forefront of arts and disability in Ireland. Crossing The Line is an extraordinarily ambitious, exciting and important project which puts artists with intellectual disabilities centre-stage. This is the first of its kind for a European Capital of Culture and we're excited for people to experience this, a festival for everyone."
At the launch, City of Galway Mayor Mike Cubbard said
"It's a great honour to celebrate this launch with Blue Teapot Theatre Company who do trojan work all year round. With Galway set to embark on a cultural journey in 2020, I am excited about the benefits for our city and county and to attending this amazing project next May".
Crossing The Line Festival is also a key milestone event of a two year Creative Europe small co-operation grant funded project Trasna na Line.

Tickets for Into The Dark Woods and Crossing The Line main theatre programme are now on sale here and in person via Town Hall Theatre Galway 091 569 777