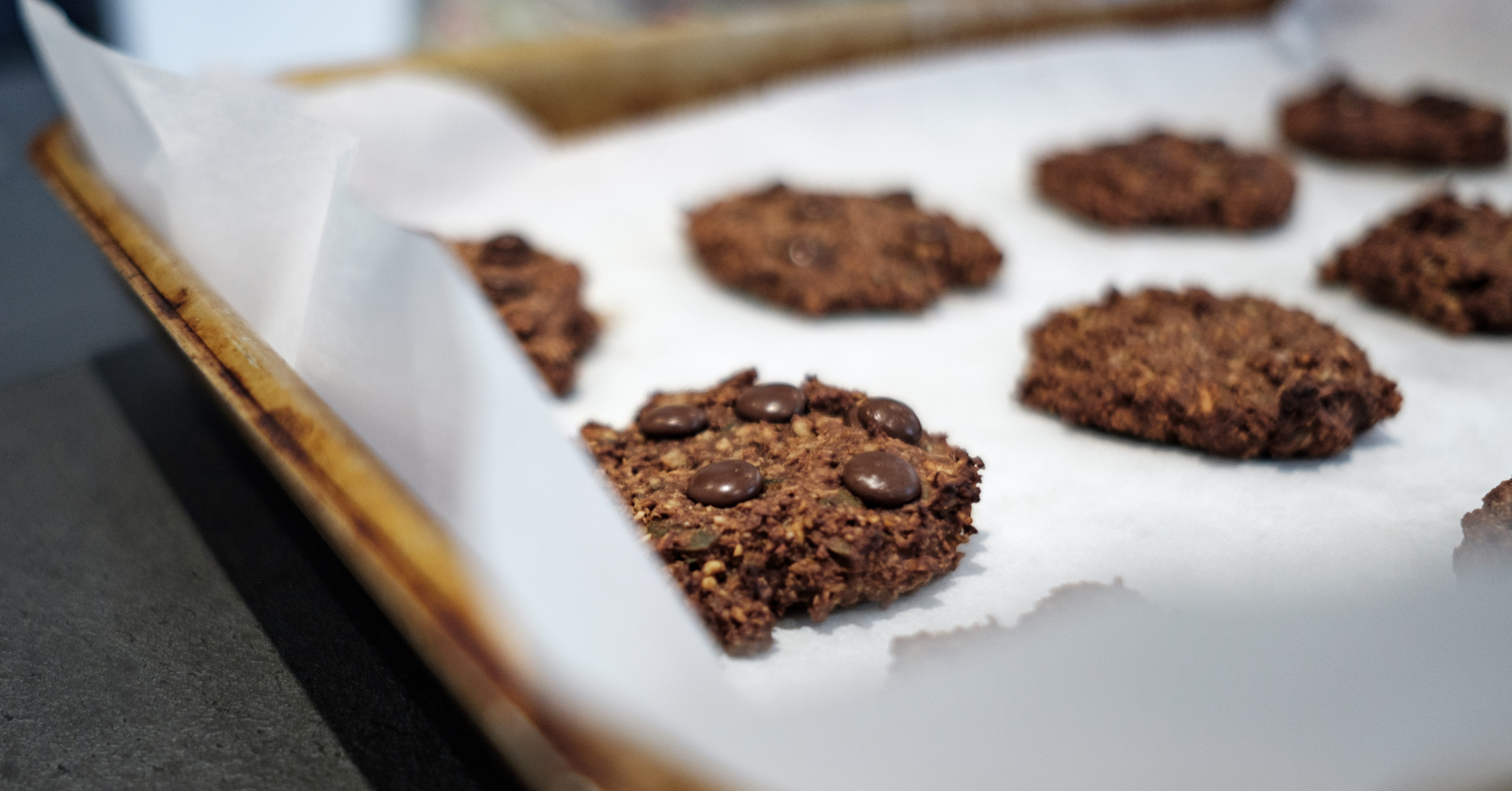 BLAS: High-Protein Chocolate Cookies
You should know by now that we're a team of huge foodies at This Is Galway. Only natural, then, that we wanted to work with local restaurants to share some of their great recipes on our platform. BLAS is the outcome of this – a video and article series helping you to make Galway grub, at home.
It's March, and the health kick craze of January and February is ebbing away a bit. After the initial rush, it can be super difficult to stay motivated to stay healthy. Getting up every morning and laying into the gym, and eating well too, is hard like! Luckily, recipes such as the following one for healthy protein cookies make your health kick that bit easier. They're delicious, the recipe is super simple and quick, and you'll get a good dose of energy for your jog down the prom after work. There's a grand stretch in the evening, after all!
–
High Protein Chocolate Cookies
–
Ingredients:
75g Oats
50g Wholemeal Flour
50g Sunflower Seeds
50g Pumpkin Seeds
50g Dessicated Coconut
2 teaspoons Cacao Powder
2 Mashed Bananas
2 Dessert Spoons Honey
–
Instructions:
1: Blend all of the dry ingredients in a food processor, then incorporate the mashed banana and honey.
2: Spoon the mixture on to a baking tray.
3: Bake them in the oven for 12 minutes at 180
It's as simple as that! With the leftover mixture, you can make gorgeous protein balls. Pro-tip for these – add a drizzle of dark chocolate, or some dark chocolate chips, to bring out the sweetness in the cookies.
This recipe was provided by the lovely Paula from Delight, Renmore. Delight is an award winning gem, hidden away in Renmore. It is located in the Kingfisher Club, but is open to everyone, serving breakfast and Lunch in a clean, bright environment. Here, owner Paula, & her friendly team pride themselves in serving tasty, healthy, 'smart' food. They do this by making everything on the premises using fresh, locally sourced (where possible) quality food.