BEST OF THE GALWAY INTERNATIONAL ARTS FESTIVAL
The buzz has been building for months and, finally, the Galway International Arts Festival is here! Two captivating weeks of festivities rich in tradition, energy and originality, this year's Arts Festival is bigger and better than ever. With some of the biggest names in the music game making appearances, and some stellar operatic, theatrical and visual arts performances making up the lineup – not to mention their array of First Thought Talks, – there's a whole lot to be excited for!

Since the festival's lineup is so jam packed with sensational events, we decided to bring you the highlights from the fortnight beginning Monday, July 15 to Sunday, July 28.


MUSICAL HIGHS…
With a mixture of insanely talented international names and huge homegrown talents making up the musical offerings, the city will be bopping from Fisheries Field all the way to the Westend.
MACY GRAY
Our beautiful July magazine cover-star's signature rasp will echo from the Heineken Big Top as she lights up the stage on Sunday, July 21, with special guests Hypnotic Brass Ensemble. An icon of the 21st century, there isn't a soul alive who doesn't feel the urge to roar the chorus of I Try at the top of their lungs. She really is some woman for one woman.
€35 // more here 
VILLAGERS AND JOHN GRANT
Splitting the bill with the brilliant John Grant, Villagers are set to give an unforgettable performance on Thursday, July 18 at the Heineken Big Top, and we just so happen to have a fantastic interview with frontman Conor O'Brien is in the latest issue of our magazine, so make sure to pick it up! Both acts are experts when it comes to giving superb live performances, so make sure to give them a listen ahead of the festivities.
€39.50 // more here
ORBITAL
Arguably the most exciting electronic performers the music industry has ever seen, ORBITAL have been producing insane albums and winning a whole lot of awards for decades. Widely respected for their inimitable live performances, the duo have perfected their craft over the years. If you're partial to musical excellence, it would be advisable to check these two out on Saturday, July 27 in the Heineken Big Top.
€49.50 // more here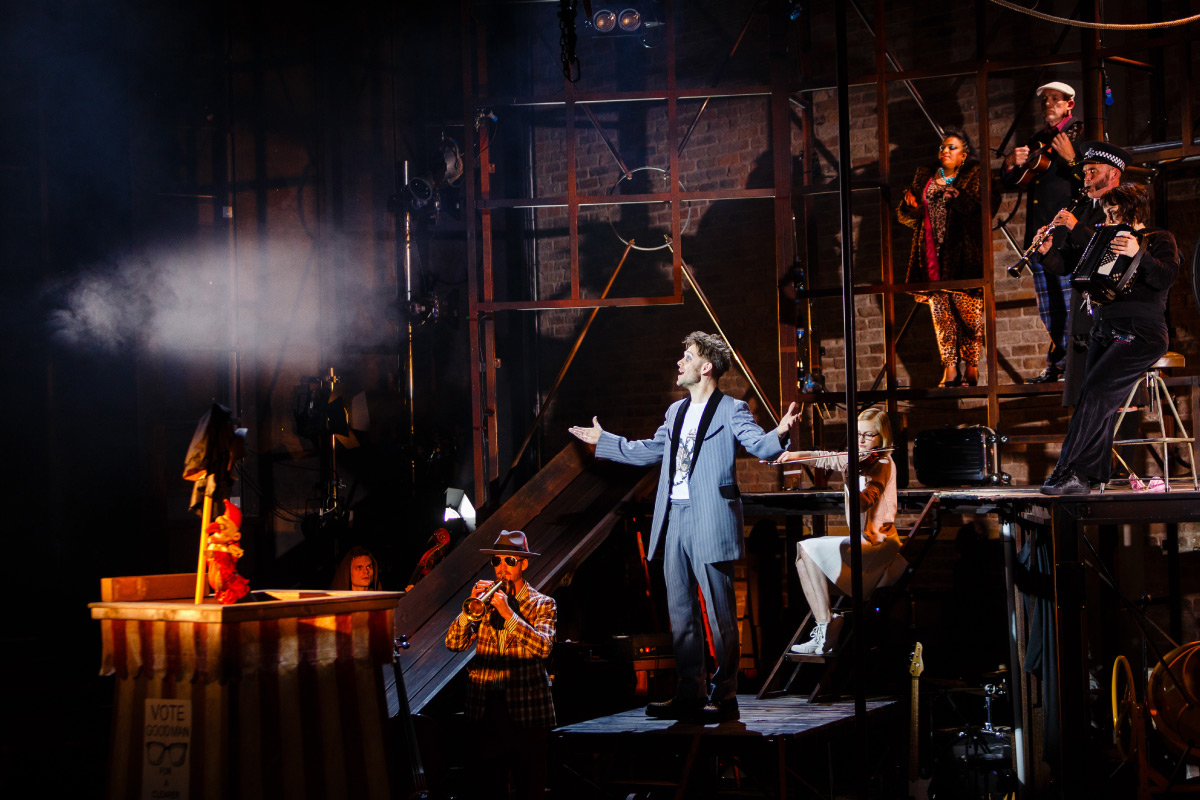 THEATRICAL PEAKS…
Bringing Irish, European and World premieres to the heart of Galway, the Arts Festival certainly haven't pulled any punches with their unmissable theatrical lineup. Here are some performances that are sure to be captivating, thought-provoking and incredibly original.
EPIPHANY
Set around the many intricacies of a dinner party, Epiphany features a stellar cast of international actors, as well as some familiar faces from Druid Ensemble. The play, written by Brian Watkins and directed by Garry Hynes, will run from July 17 to 27 in Town Hall Theatre and according to Epiphany star Kate Kennedy, the audience will feel like the tenth guest at this exclusive dinner party!
€24/€28 // more here
CITYSONG
From teen discos to nursing homes, Citysong traces the journey of three different generations of the same Dublin family onto the stage of the Black Box Theatre, after a hugely successful run in Dublin's Abbey Theatre and London's Soho Theatre. In an interview with the mastermind behind the play, Dylan Coburn Gray told us that Citysong was borne out of a natural curiosity that led to an insightful and deliberate piece of theatre. Running from July 23-27, you won't want to miss it.
€22/€29.50 // more here
DEAD DOG IN A SUITCASE (and other love songs)
Reinventing John Gay's classic musical The Beggar's Opera, Kneehigh have injected Dead Dog in a Suitcase (and other love songs) with a wonderful weirdness and wit. From puppetry to physical theatre, the story tells a tale of power and lies through their cast of excellent actor-musicians. Running in NUI Galway's Bailey Allen Hall on July 16, 17 and 20, this piece of theatre is truly extraordinary.
€22/€29.50 // more here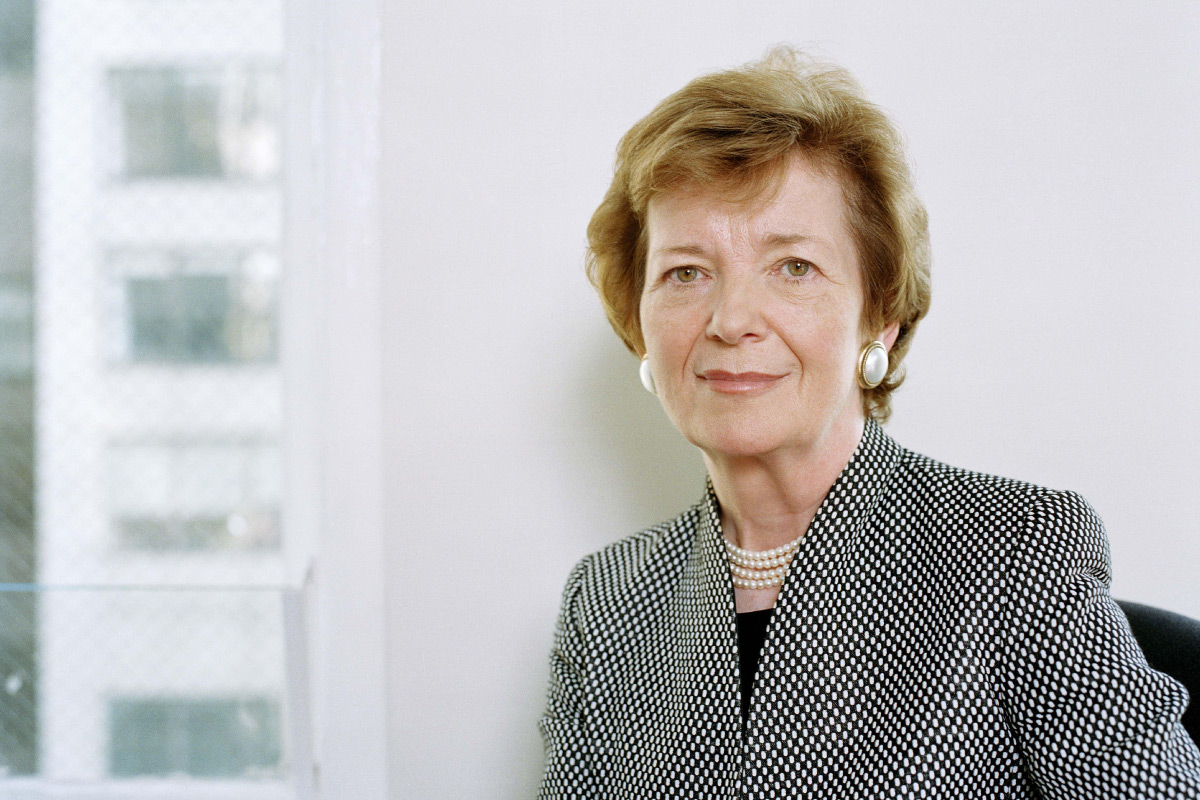 STAND OUT TALKS…
Concentrating on the theme of borders this year, the Arts Festival's First Though Talks bring guest speakers from across the globe to Galway to touch on some of the most stimulating and absorbing topics affecting people around the world, from Trump's Wall to Brexit.
WHAT CAN WE DO ABOUT CLIMATE CHANGE?
Former President of Ireland and climate justice warrior Mary Robinson will be sharing her thoughts on an issue which is of extreme prominence and importance within our society. Possibly the most pressing issue facing the human race, climate change is fast approaching a point where too much damage will be done, and planet Earth becomes unsalvageable. To gain insights from an informed source, watch the live stream from NUI Galway's Bailey Allen Hall on Saturday, July 20 at 10am.
€10 // more here
HOW IS #METOO DOING NOW?
A movement which saw people stand up against sexual assault and harassment, and call out their abusers, #MeToo saw a number of high-profile names be exposed for predatory and inappropriate behavior. How is one of the most important women's rights movements doing now? On Saturday, July 27 at 11.30am in NUI Galway's Aula Maxima, journalist and activist Una Mullally will lead a panel in an inexplicably important discussion.
€10 // more here
DOES SPORT BOTH DIVIDE AND UNIFY IRELAND?
Ireland is a country which has a huge grá for all things sport, but when it comes to class, gender and politics, is it so clear-cut? Professor Gearoid O'Tuathaigh, author Mark Duncan and sports journalist Sinead O'Carroll will dive head first into the impacts the activity has on the different social groups in Ireland on Sunday, July 21 at 4.30pm in NUI Galway's Aula Maxima, with barrister and sports fanatic Cian Ferriter at the helm.
€10 // more here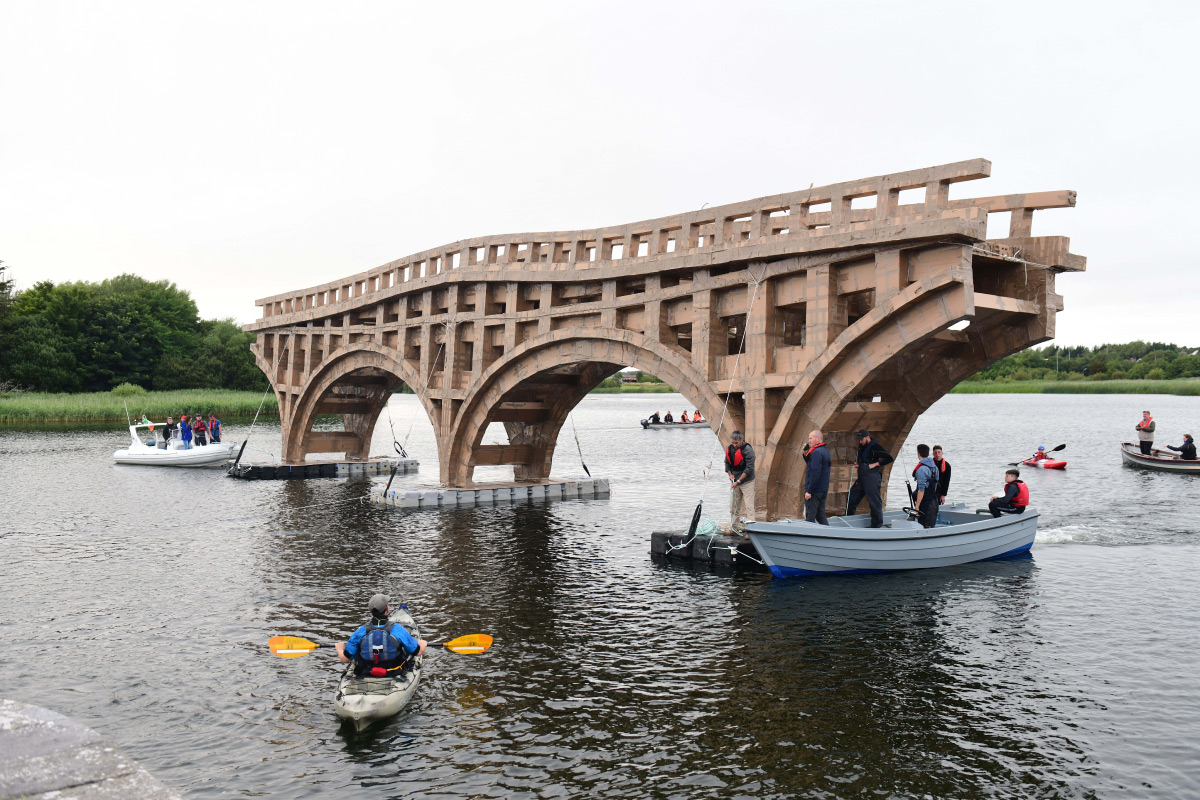 STREET SPECTACLE…
The festivities aren't limited to theatre halls or concert venues! Galway International Arts Festival are bringing the theatrics to the streets of the city in the hopes of spreading an infectious feeling of mirth, excitement and community.
ARCHITECTURE // THE PEOPLE BUILD
Due to the phenomenal success of Oliver Grossetête's residencies during the 2017 and 2018 installments of the Arts Festival, he will return for another construction which will capture the public's imaginations and encourage their participation. Allowing the audience to play a formative role in the building of a gigantic cardboard creation, which will be proudly displayed in Eyre Square before its dramatic demolition, this spectacle is sure to be hugely popular.
Free event // more here
CIRCUS // BEHIND THE SCENES
All the way from France, Christophe Theillier will direct an acrobatic performance that will have you on the edge of your seat. Taking place on a gigantic art nouveaux structure in Eyre Square from July 19-21, this spectacle will introduce you to the world of Les P'Tits Bras, where you will be transported to the land of the 1900s circus. All set to a beautiful score, this performance will delight, excite and amaze.
Free event // more here
GURU DUDU SILENT DISCO WALKING TOURS
Who fancies power walking through the city, silent disco style? Aussie native David Naylor and his fellow funky tour gurus will keep your spirits high as you transverse the streets with their running commentary, leading a crowd of singing, dancing and grooving participants from their meeting point in Eyre Square, to the Spanish Arch and the Westend. Setting off at regular intervals from July 17-28, who wouldn't want to be part of a smile-inducing street soirée?
€10 // more here


VISUAL ARTS…
Appreciation for visual art within the public is a large part of what Galway International Arts Festival are trying to encourage throughout the fortnight of festivities. With an array of mind-bending and heart-wrenching exhibitions taking place all around the city free of charge, it would be such a shame to miss the opportunity to see some of these masterpieces first hand.
ANNLIN CHAO // THE PARALLELED MIND
Award-winning artist and multi-media animation and film specialist Annlin Chao is bringing her show-stopping exhibition The Paralleled Mind to NUI Galway's O'Donoghue Theatre from July 15-28. The exhibition explores three different mindsets, delving into the secrets that lie beneath the surface and posing the question, which are real and which are surreal? An insight into the many facets of the mind, this exhibition will certainly peak your curiosity.
Free event // more here
SARAH HICKSON // PLACING HOME: HIDDEN STORIES
Exploring the relationship between that exists between people and place, Sarah Hickson focuses on the role the arts play on society at large through her breathtaking photography. Delving into themes of migration, displacement and transition through her work, Sarah's exhibition will offer a glimpse at her work in progress project, which highlights those living in direct provision in Galway. Offering a very real and honest insight into what is going on in the world around us, this exhibition will take place in NUI Galway's O'Donoghue Theatre from July 15-28.
Free event // more here
MAKING SPACE
Curated by Meave Mulrennan and Professor Andrew Shearer Making Space is a collaborative exhibition which interrogates contemporary approaches to astronomical research. Part of the Royal Astronomical Society's 2020 celebrations, this is the only project in Ireland to join four from the UK. Since July 2019 marks the 50th anniversary of the first person to walk on the moon, exhibitions of this nature warrant all the support and attention possible. Head along to Galway Arts Centre from July 15-28 to see the gallery first hand.
Free event // more here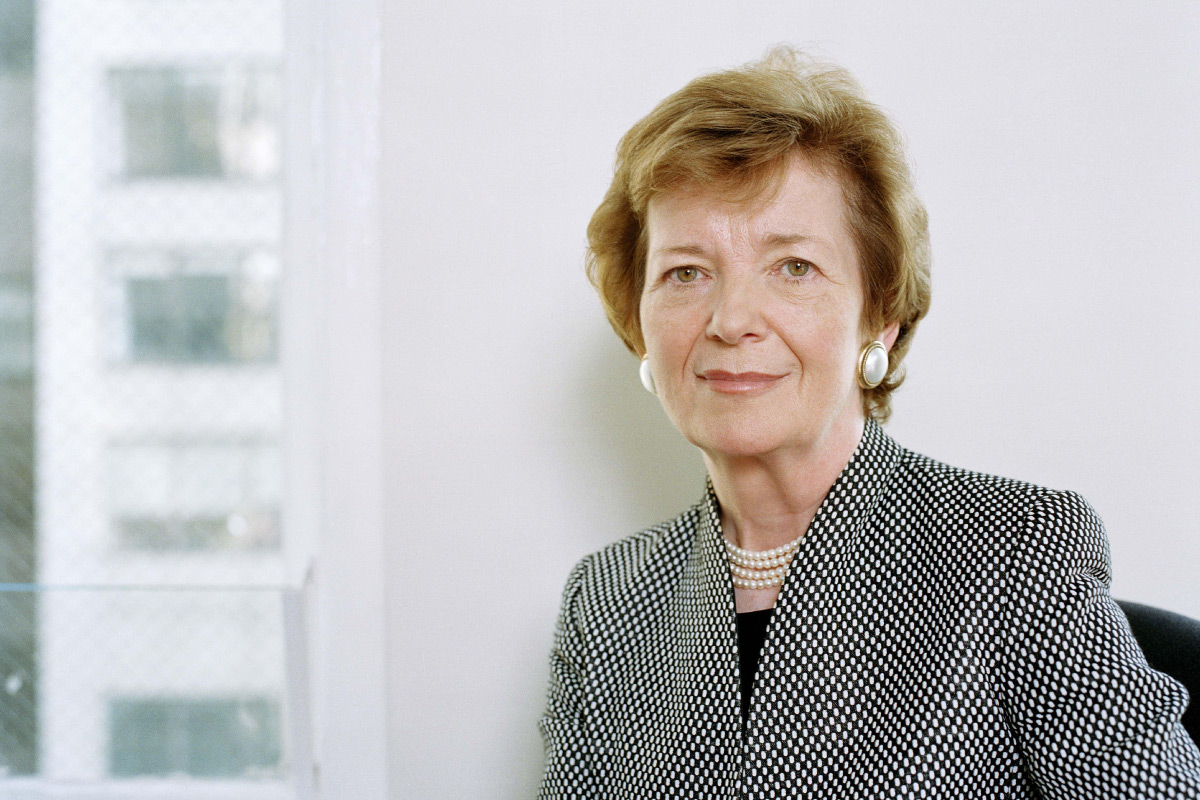 THERE'S PLENTY MORE WHERE THAT CAME FROM…
As if all that wasn't enough, the festival doesn't stop there!
FESTIVAL CLUB
Taking place at Galway Rowing Club each day from July 16-28, the Festival Club will be offering good views, great cocktails and an laid back, vibrant atmosphere. Artists will be mingling with audience members, drinks will be flowing and DJs will be pumping out serious tunes all night long in this waterside wonderland. Don the glad rags and away you go!
Woodquay // more here
FESTIVAL GARDEN
From July 17-28 in the heart of Eyre Square, the Festival Garden will be setting up shop. The food is to die for, the drinks are delicious and the live music is unbeatable. During the eagerly anticipated Vinyl Hours, much-loved festival artists will reveal their favourite vinyl memories and Tiernan Henry chats to them about the effect their favourite records have on them. There may even be tears, who knows?
Eyre Square // more here
COMEDY OFFERINGS
God knows we Galway folk love nothing more than a good old fashioned belly laugh, and the Arts Festival has got that covered too. Whether it's the Laughter Loft or Stand Up in My Sitting Room in The King's Head or Andrew Maxwell in the Róisín Dubh, there will be plenty of laughs echoing around the streets of Galway city during the festival fortnight.

Prices vary // more here