Baboró International Arts Festival for Children, Ireland's flagship festival devoted exclusively to children and families, has announced that the 26th annual festival will take place from Friday 14th to Sunday 23rd October, 2022. Find out more here...
Taking place across theatres, galleries, schools and communities in Galway City and County, Baboró returns to a full programme of over 50 live events for an extended festival of 10 days.
The international festival, which celebrates children, families and community through art in all of its forms, will be welcoming companies from all over Ireland and Europe, including Belgium, Italy, Norway, Denmark, Scotland and England. Events for children of all ages will include a special collection of European work for early years children (0-6 yrs), residencies in special schools and child-led projects.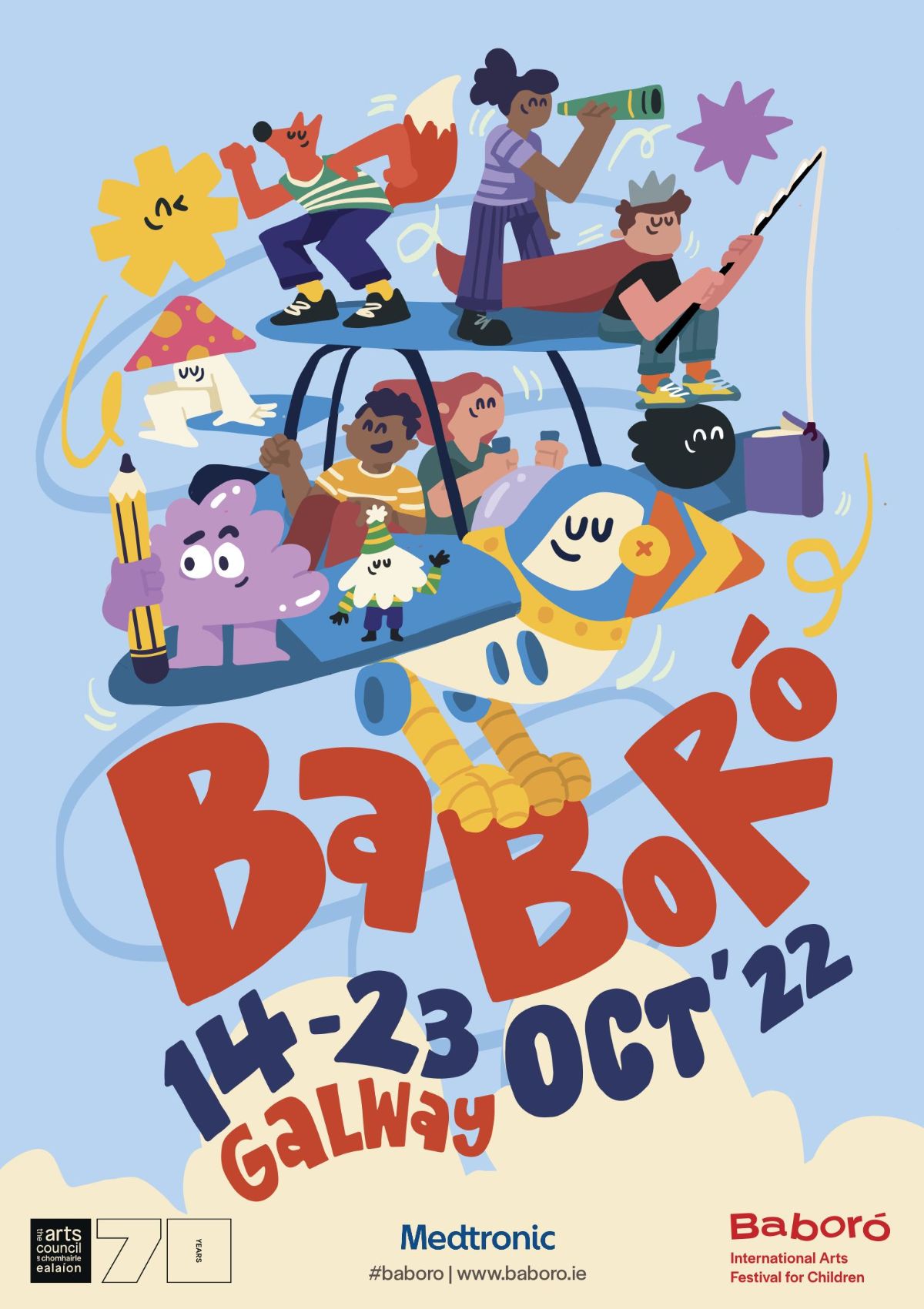 Children aged 8+ are invited to join the surreal world of 'Der Lauf', where nothing is quite as it seems. Two circus performers from Belgian company Le Cirque du Bout du Monde, compete in a series of bizarre challenges as they juggle blindly, spin plates wildly and stack glasses wearing boxing gloves. As the glasses rise, so do the stakes. The children, as their only guide, help lead them to safety or towards further peril.
Ballet Ireland will present 'The Glasshouse', a dance performance for children aged 6+. It is the story of earnest, young Fiach, who is on a mission to repopulate the world with plants and turn it green. This fun and compelling show, by exciting young choreographer Róisín Whelan, is about the courage of the human spirit, friendship and life's determination to survive. 'The Glasshouse' is a feast for the eyes and senses, with moments of suspense and joy, exhilarating dancing, vibrant costumes and magical music to enthral children and families.

"The excitement is building in Baboró HQ as we put the finishing touches to this year's festival programme. We just can't wait to welcome thousands of children, their teachers and families from across the city and county back to the festival. Baboró's bumper programme has something for everyone, from tiny babies to older children as well as the young at heart. So, chalk down the dates and get ready for the excitement of a full festival again." - Aislinn O'hEocha, Executive Artistic Director, Baboró.
Branar, one of Ireland's leading theatre companies making work for children, will present their new co-production with New International Encounter (UK/Norway) 'Grand Soft Day'. A charming and curious new show for children aged 3-6 years, 'Grand Soft Day' celebrates the wonder of the world around us. It is a show of all seasons - splashing in puddles, wind whipping your hair, crunching frost under your feet and rain dripping on your nose.
Theatre, dance, visual art, literature and creative workshops will feature in the full festival programme which will be announced when the box office opens in early September. For information about purchasing tickets, show announcements, and more sign up to Baboró's newsletter, follow on social media or visit www.baboro.ie.
This year's festival is supported by Medtronic, TG4, The Ombudsman for Children's Office, and the businesses and venues of Galway City. Baboró is funded by The Arts Council of Ireland, Galway City Council and Galway County Council.