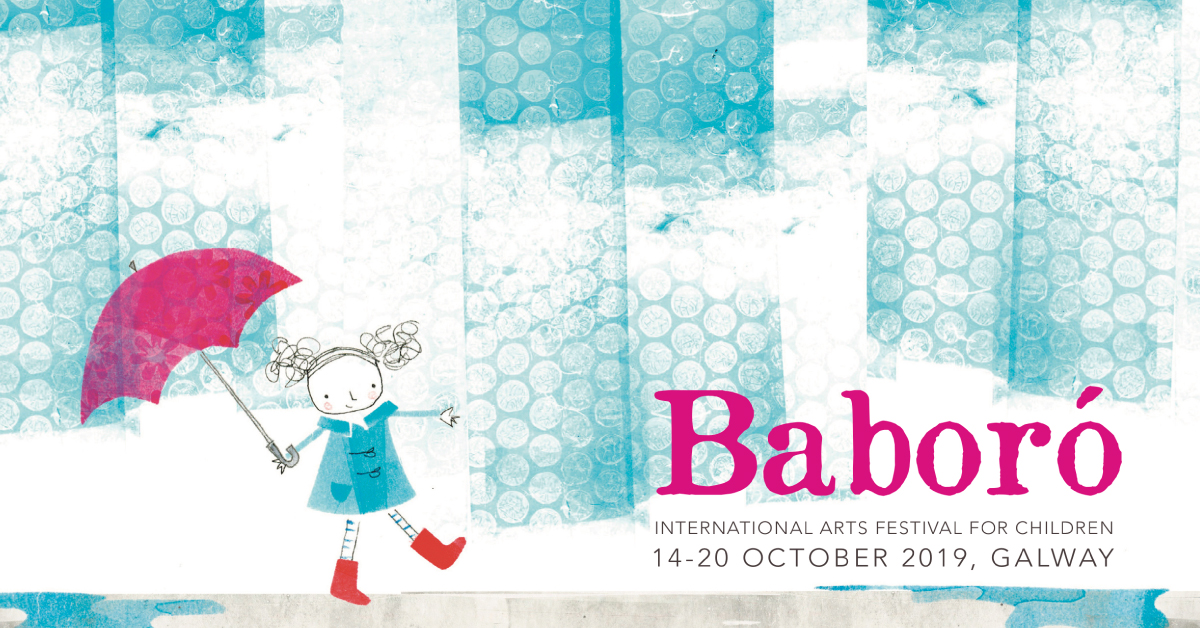 BABORÓ INTERNATIONAL ARTS FESTIVAL FOR CHILDREN ANNOUNCES 23rd PROGRAMME
50 events over 7 days exclusively for children and families including a new world premiere dance show from CoisCéim, a co-production with Music for Galway, theatre and dance shows from Ireland and all around the world, creative workshops for children and families and a rainbow in a box at Galway's landmark Spanish Arch.
Baboró International Arts Festival for Children, Ireland's flagship festival devoted exclusively to children and families, has announced details of its 23rd programme. Taking place in Galway from 14-20 October, the 2019 Baboró festival will showcase world-class, enthralling and thought-provoking work for audiences ranging from tots to teens, created by extraordinary artists and entertainers from Ireland and across the globe.
Artists from Australia, Belgium, France, the Netherlands, Scotland and Ireland will present a feast of over 50 events across Galway city and county during the annual week-long festival, with a programme offering theatre, dance, music, visual arts, literature, film, puppetry and creative workshops for children and families. Now in its 23rd year and firmly established and famed for its programme for 0-12 year olds, this year the 2019 festival will also feature productions for pre-teen and teen audiences.
Baboró continues to innovate and expand its offering to ensure that children and young people can enjoy enriching and inspiring cultural experiences every October in Galway. Events will take place right across Galway city in a variety of venues including theatres and libraries and will also take place in locations throughout Galway county including Clifden, Ballinasloe, Tuam, Cleggan and Inishbofin.
There are also free events for families and schools including exhibitions, installations, and workshops as well as readings in libraries.
Commenting on the 2019 festival programme, Executive Artistic Director, Aislinn Ó hEocha says, "We're delighted to share our 2019 programme with children, families and schools, and are very excited to bring extraordinary creative experiences from all across the world to curious young minds this October. We look forward to welcoming artists from as far afield as Adelaide and as close to home as Salthill. We hope that this year's programme will enthral, excite and delight while filling our hearts with stories from near and far. We're very grateful for the support of our main funders The Arts Council and Galway City & County Council. We'd also like to thank our premier sponsor Medtronic, our Major Sponsor TG4 and the business community, for their generous support."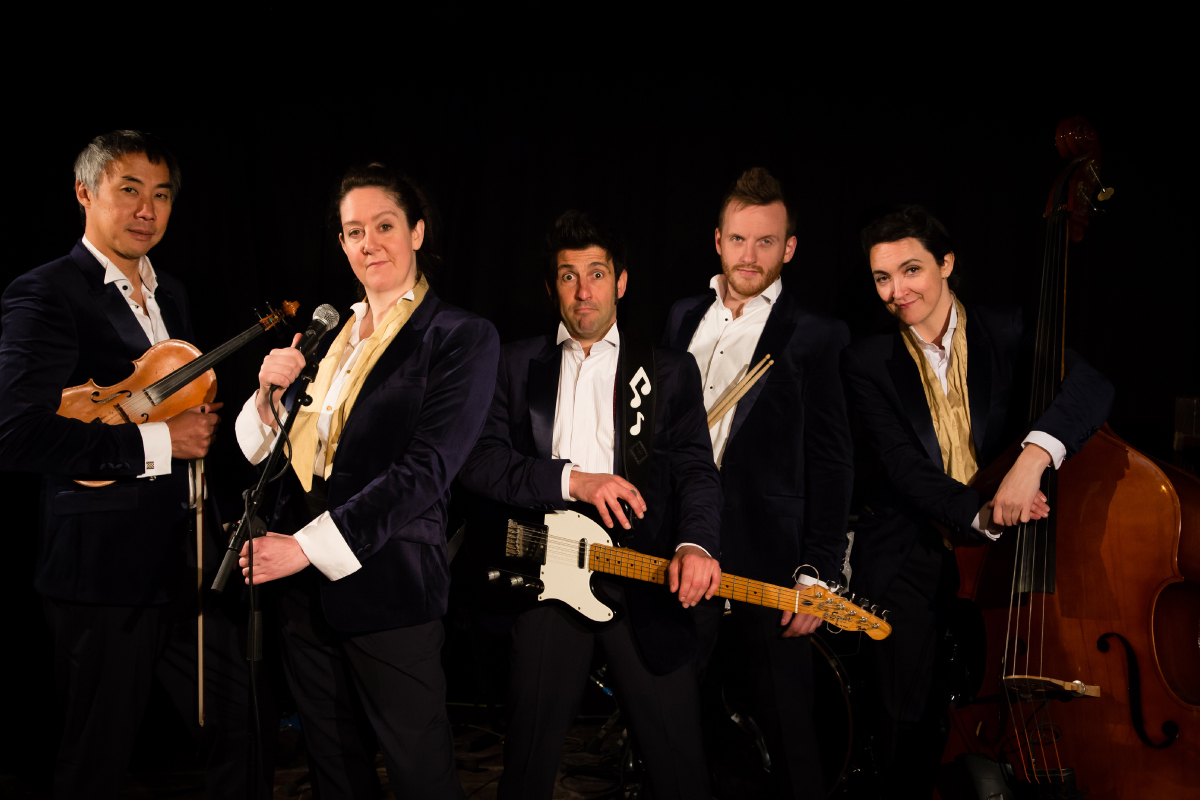 IRISH THEATRE & DANCE
Baboró continues to present exciting new work from Irish companies and to develop collaborations. This year Irish work includes the world premiere of a new dance show from CoisCéim which celebrates individuality, Francis Footwork (ages 6+). This is an empowering tale of an extraordinary dancer and is the company's second show for young audiences following on from the world premiere of The Wolf and Peter at the 2015 Baboró festival. Galway's much-loved Branar present a music show for families Rockin' Rhymes (ages 3+), featuring nursery rhymes as never heard before, performed by a five-piece band of stellar musicians and singers, accompanied by animated illustrations.
Music for Galway and Baboró come together for the first time to present a music show based on Carnival of the Animals by Saint-Saëns (ages 5+), one of the most popular pieces of classical music ever composed. Brought to life in a new text from Helen Gregg and directed by Marc MacLochlainn of Branar, it will feature the timeless score performed by Dublin's Ficino Ensemble and offers a chance to chuckle at the clumsy sounds of the elephant and wonder at the tinkling tunes of the sea. For audiences aged 13+, Removed presented by renowned Belfast-based Prime Cut Productions is an affecting, shocking and funny insight into growing up in the care of the State. It is a hard-hitting account of the challenges faced by our young people and their capacity to build resilience and continue to hope.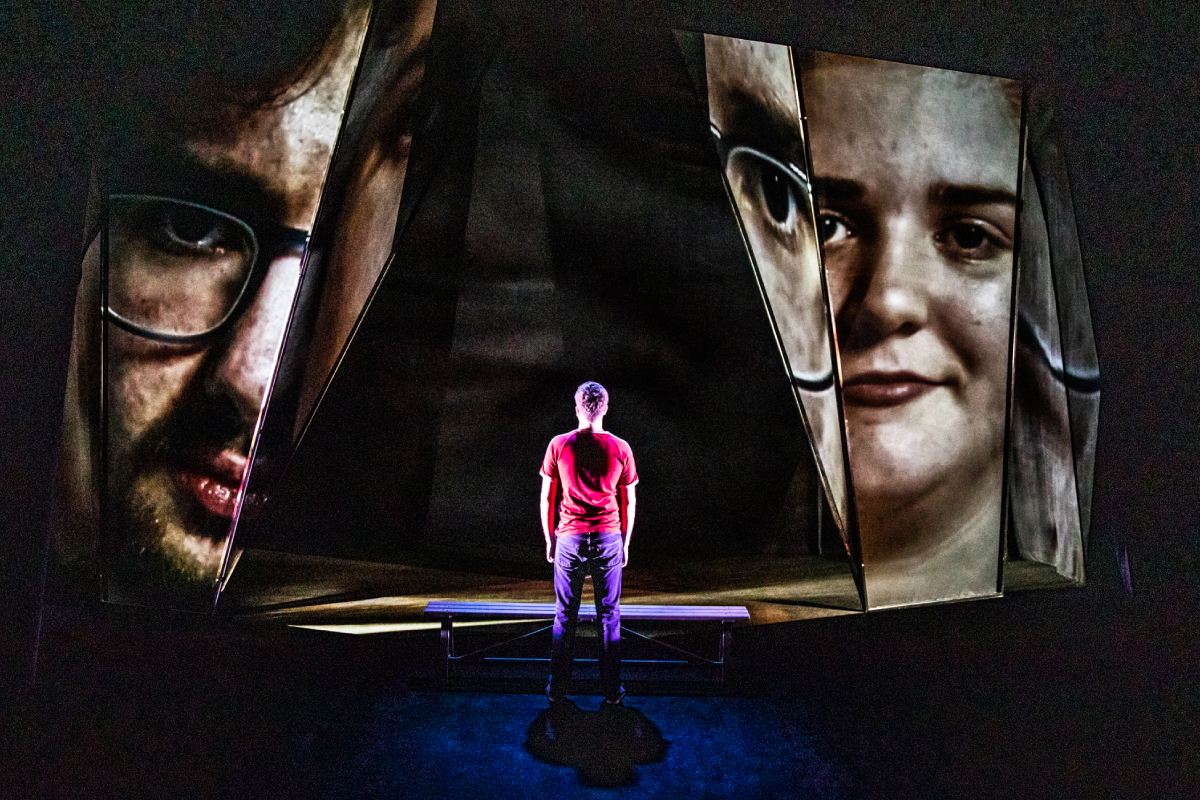 INTERNATIONAL THEATRE & DANCE
A varied international programme will feature ten theatre and dance productions from Australia, Belgium, France, the Netherlands and Scotland. A dance duet, No Man Is An Island (all ages), from Arch8 in The Netherlands is an exquisite play on the children's game of walking on paving slabs, stumps or furniture, without falling into the 'sea'. Also from the Netherlands, Hermit by Simone de Jong (ages 2-6) is a theatrical treasure for all ages with its non-verbal physical performance about a mini house and its shy inhabitant and Jabberbabble from Theatergroep Kwatta (ages 6-10) is a delightful show about four birds and one nest that is entirely sung, as it should be with birds! Acrobatic adventures in Cache Cache (ages 18mths – 5 yrs) from Belgian company Théâtre de la Guimbarde glows with the excitement, fear, suspense and joy of breaking the rules and playing after bedtime. Mischievous and tender, Não Não (ages 2-5) from French company Le Vent Des Forges follows the adventures of a little boy made of clay in a world of mud, water and talc, with songs and rhymes performed in English and French. Stick By Me from Andy Manley and Red Bridge Arts (ages 3-6) in Scotland is a beautifully crafted, hilarious and joyful show about friendship, invention, play and the importance of treasuring the little things. For audiences aged 7-13 Baba Yaga from Windmill Theatre and Imaginate (Australia and Scotland) is a surreal and irresistible take on an old Russian folktale that is guaranteed to leave audiences grinning from ear to ear. Also for older audiences, My Friend Selma (ages 8-13) from Scotland's Terra Incognita tells the absorbing real-life story of one girl's journey from war in Bosnia to safety in England, with a tale that features a conker, stethoscope, prayer beads, a party hat and more.
Barrowland Ballet from Scotland perform their acclaimed and enchanting Tiger Tale (ages 7+), featuring captivating dance and a pulsing soundtrack, which sees everything change for the better when a troubled family's world is turned upside down when a tiger invades. They will also present Playful Tiger (ages 7-17) for school groups with additional needs. This highly physical, interactive dance performance is designed specifically for, and performed by dancers trained to work with, small groups of children and young people who are profoundly autistic and mostly non verbal.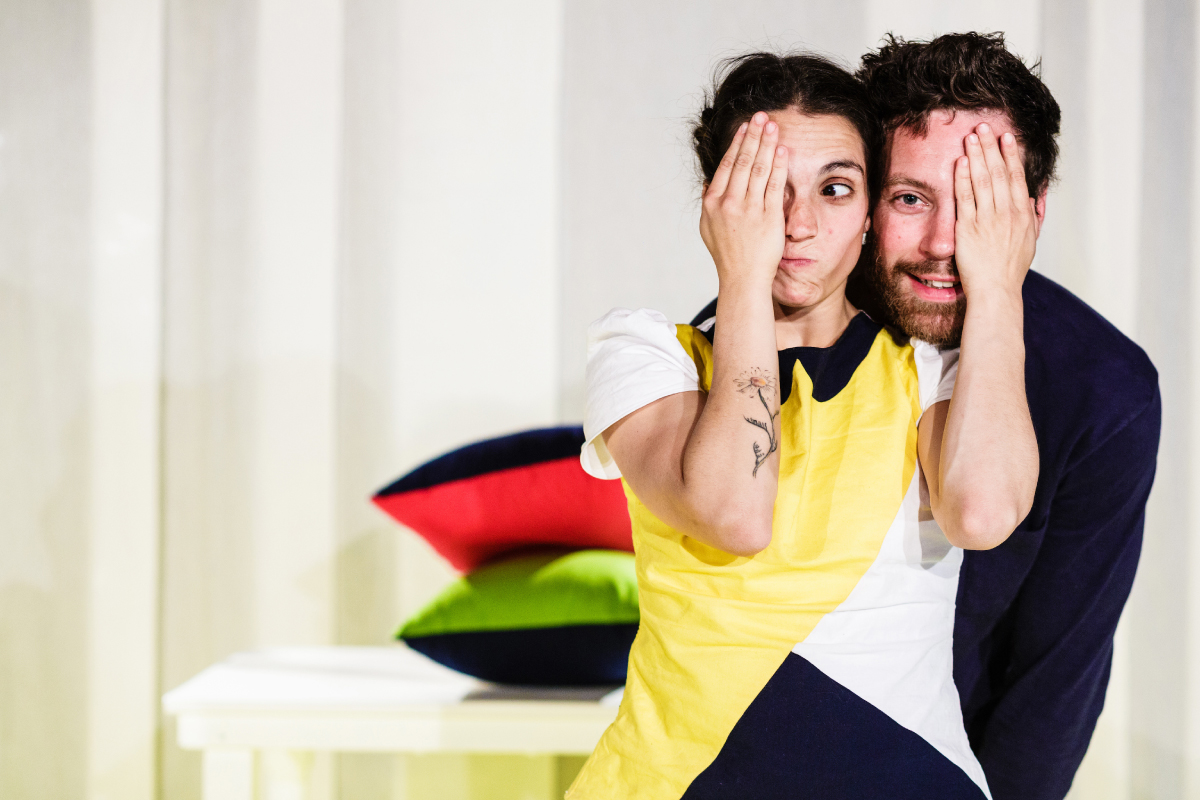 VISUAL ARTS
As part of the Visual Arts programme Baboró is excited to present an incredible opportunity to experience walking inside a rainbow, when the festival presents Cathal McCarthy's Rainbow in a Box, fresh from its premiere at Dublin Fringe Festival. This interactive art installation in a shipping container will welcome audiences of all ages into a magical space to feel and touch the colours of the sky. Critically-acclaimed Irish artist Jennifer Cunningham explores how a child's imagination is a place of freedom in Between Worlds, an exhibition featuring drawings, paintings and sculptures of abandoned fairgrounds and derelict spaces evoking the faded magic of childhood possibility, complemented by a display of dioramas by children from Gaelscoil Iarfhlatha, created as part of Jennifer's research.
Come Rain, Come Shine will celebrate the work of two illustrator-authors, showcasing the quirky characters and vibrant images of Tatyana Feeney and the distinct visual style and warmth of Mary Murphy's illustrations, with prints from some of their most popular books. The cover of this year's programme features an illustration by Tatyana Feeney, commissioned by Baboró.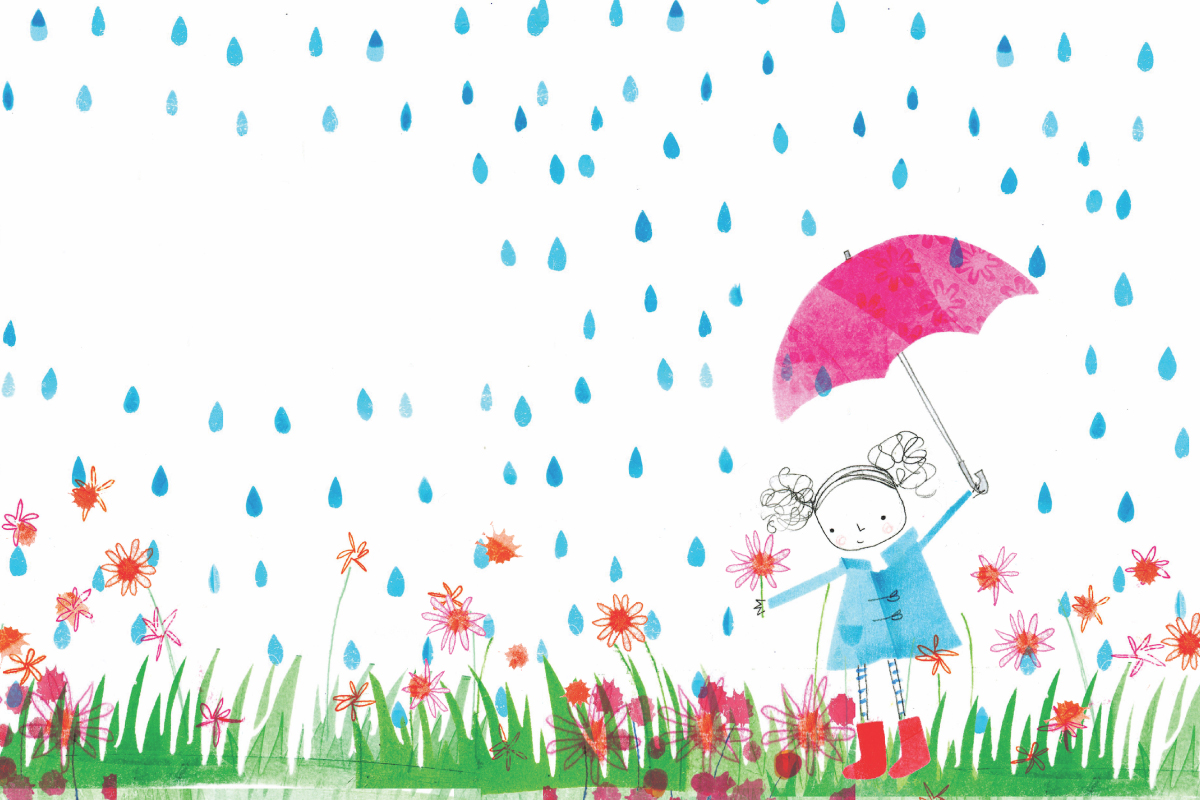 LITERATURE
The Literature programme features some of Ireland's most exciting and beloved authors and illustrators. Catherine Doyle will be on tour to schools and libraries across Galway city and county, including a visit to Inishbofin, explaining how real life inspired the story behind The Storm Keeper's Island. Dave Rudden, author of the Knights of the Borrowed Dark fantasy trilogy and Dr Who: Twelve Angels Weeping, will lead a fun, fast-paced session where he and the audience build their very own fantasy world from scratch. John Kane, author of I say OOH. You say AAH will lead a series of interactive, play-along spectaculars, featuring – of course – donkeys with underpants. And there's the return of the ever-popular StoryTime with Charlie Byrne's Bookshop, Ireland's best-loved independent bookshop.
FILM
A screening for ages 8+ of Academy Award-winning Spirited Away, from the much loved master of Japanese anime, Hayao Miyazaki, and for ages 4 to 7 years there's a screening of Is Mise… a TG4 TV series following four young presenters produced by Fíbín Media, hosted by Cúla4 na nÓg guests.
MUSIC
Seisúin Na Nóg will be an open traditional music session where children and adults play together in a friendly, relaxed atmosphere, lead by musicians and teachers Liz Coleman (fiddle) and Páidín Breathnach (pipes and whistle), joined by Ceoltóir Óg TG4 2019, Conor Connolly. This event is open to all instruments, as well as singers and dancers. The West of Ireland's newest youth orchestra, Symphonic Waves Youth Orchestra, invites all ages to learn about the instruments they play and to meet the colourful families of the orchestra.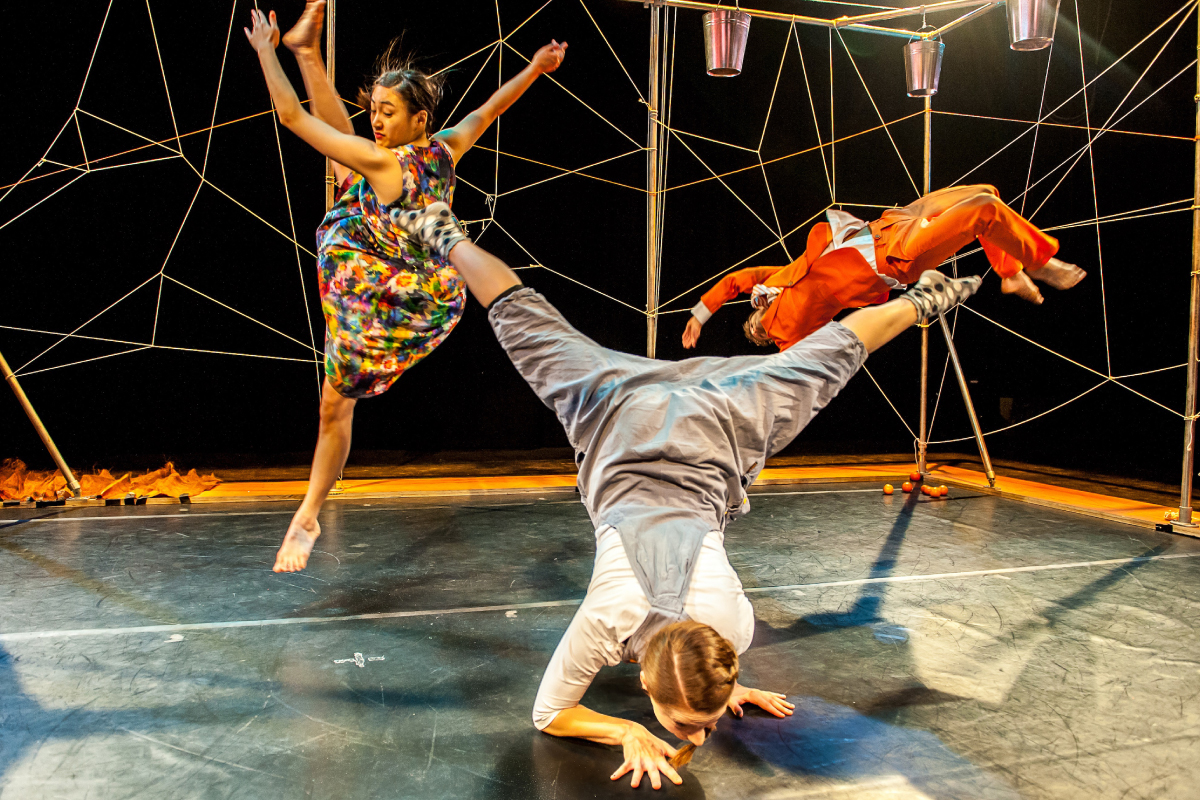 WORKSHOPS FOR CHILDREN
Workshops for children will include print-making, a dance & play workshop for toddlers and their parents and an exploration of the connections between science and art in a drawing workshop. The Creative Connections strand, sponsored by Medtronic, will offer a number of experiences for young minds, including Toodlelou's STEAM workshop where science and art meet, the Wonder Emporium where imaginations can take flight and a Robotics Workshop by Designer Minds where children can explore the wonder of science, technology and engineering.
PROGRAMME FOR GROWN-UPS
A professional development programme for grown-ups includes a number of events to help teachers, parents and arts practitioners develop their skills and to foster an environment of imagination and innovation. These include a practical workshop for dance and theatre artists with Megan Kennedy and Jessica Kennedy from innovative dance theatre company Junk Ensemble while Lindsay Deely of Toodlelou Creativity Lab will discuss hands-on, practical, fun and effective ways to teach children about the power of the microscope in their classroom.
Baboró, in partnership with Children's Books Ireland, will present a day-long workshop for aspiring writers with authors Patricia Forde and Dave Rudden who will share their experiences to guide and challenge budding or early career authors of children's books.
A panel of established experts will address the topic of Producing Work for Children and Young People and actor Shane O'Reilly will share findings and insights into the opportunities that come with making professional work with young performers.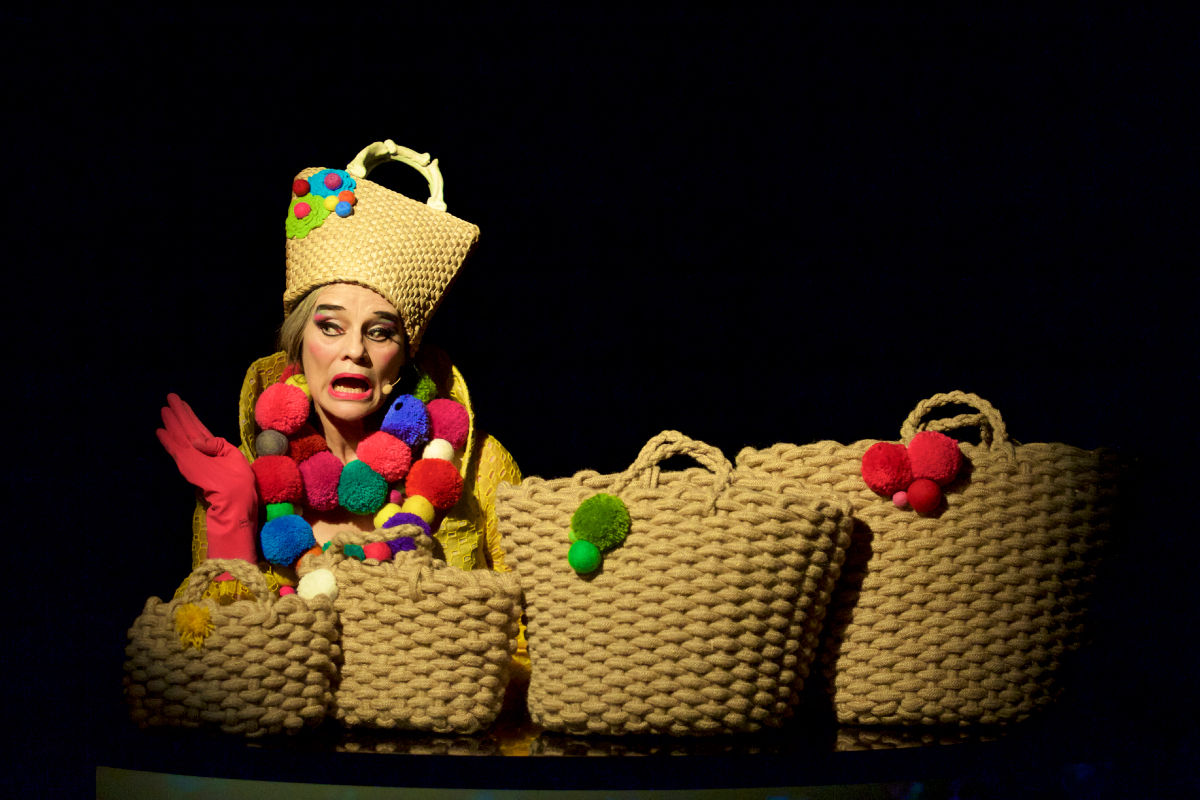 WORKS-IN-PROGRESS
As part of its 'Emerging' strand the festival will offer the opportunity to see new work in the final stages of development. Nine Stories About Love (ages 5-9) by A Little Door is a puppet show exploring love and connection to each other, which has been supported by Baboró as part of its artist support and mentorship programmes.
Baboró would like to acknowledge the continued support of its principal funding agencies the Arts Council and Galway City and County Councils, and the support of its Premier Sponsor, Medtronic and Major Sponsor TG4.
Baboró International Arts Festival for Children will take place from 14-20 October. Tickets on sale at 5pm Monday 2nd September via www.baboro.ie or by phone 091 569 777.
MEDIA INFORMATION
Please contact Sinead McPhillips T: + 353 (0) 86 631 9004 E: media@baboro.ie
OR Stephanie Dickenson T: + 353 (0) 87 993 7650 E: stephaniedickenson12@gmail.com
BABORÓ ONLINE
W: www.baboro.ie F: Baboro T: @BaboroGalway I: baboro_festival
BOOKING DETAILS
General Public
W: www.baboro.ie T: 091 569777
In person from Town Hall Theatre, Courthouse Square, Galway.
Ticket prices: Performances are €9 pp or €30 for a family of 4. Other events as advertised.
School Bookings
W: www.baboro.ie/schools T: 091 562642
Ticket prices: Schools €6.50/ DEIS Schools €5.50
School teachers accompanying 10 pupils go free. Pre-school teachers accompanying 5 children go free.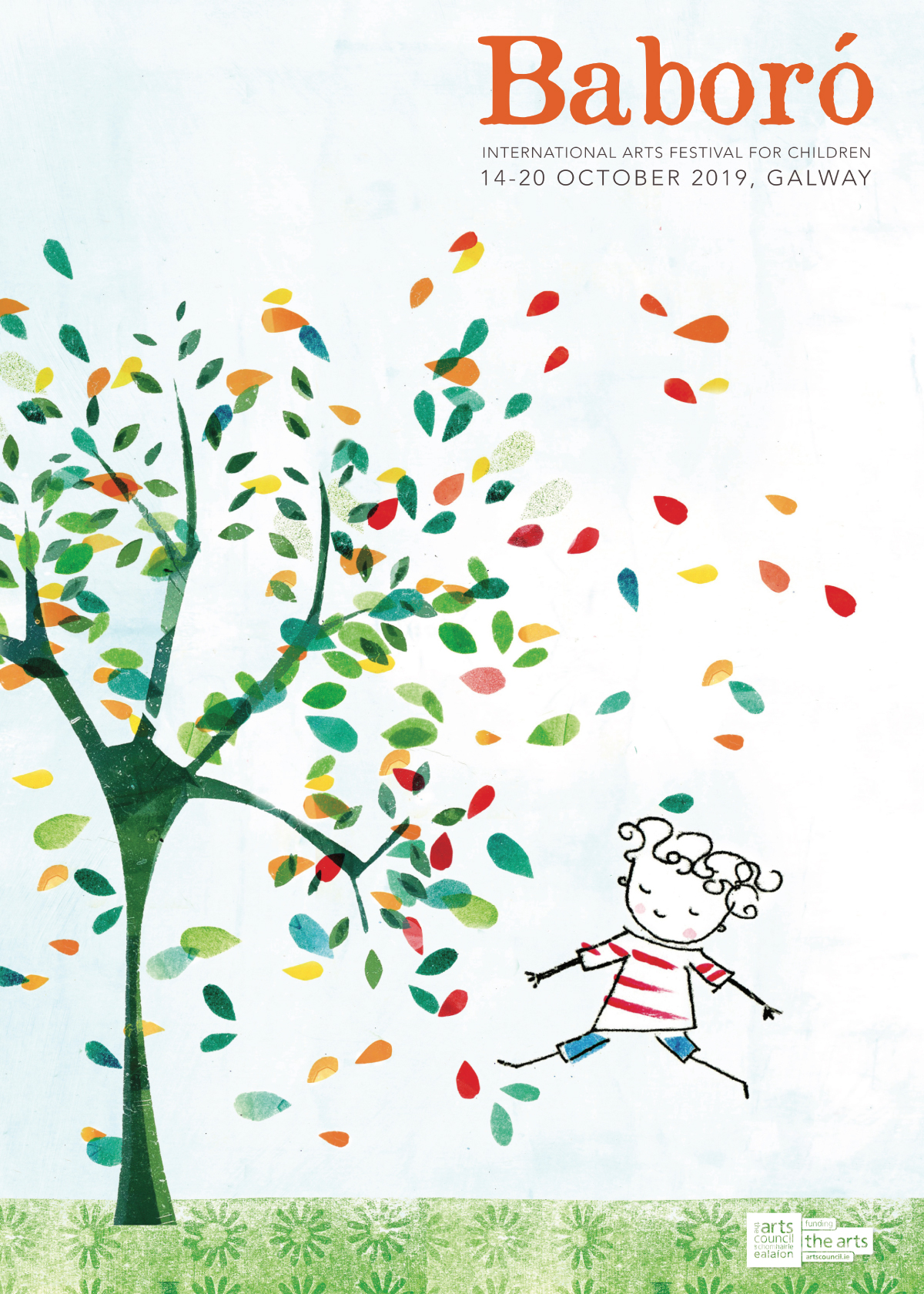 Photo courtesy Baboró International Arts Festival for Children