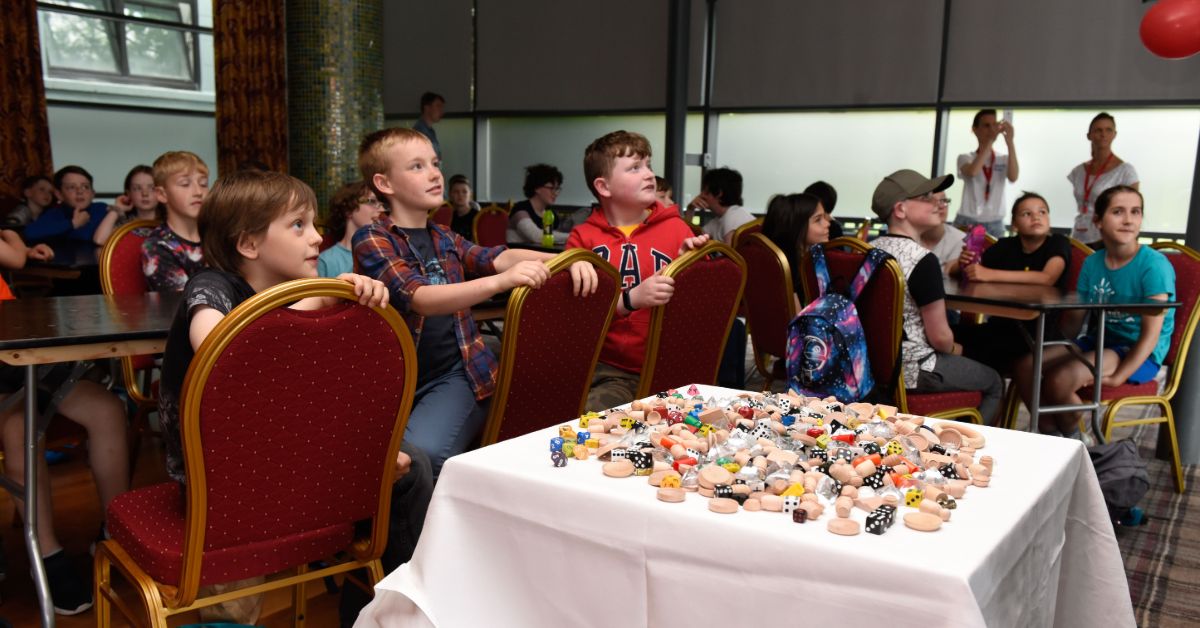 Baboró and Romero Games host an Winter Game Design Workshop for aspiring young game designers
Do you know any children interested in designing their own game? Have they ever wondered what's involved in developing a video game from concept to design?

Baboró International Arts Festival for Children presents a game design workshop for girls and boys aged 10 – 12 years which will take place on Saturday the 16th of November at the Connacht Hotel, Galway. Hosted by Baboró and facilitated by Romero Games, 50 aspiring young game designers will work together in teams to develop their own game concept and characters.

The workshops will be led by Brenda Romero, CEO of Romero Games, and delivered by her award-winning artistic and development.

"We are passionate about our craft and believe in fostering a fun and vibrant environment where creativity can thrive", said Brenda Romero, CEO of Romero Games. "I was 11 when I started in game design and it is very important to me to be able to share my excitement around tech with children and to encourage game design as a career."

During the workshop, attendees will learn about the four pillars of games development: design, art, code and audio. Working in teams, they will be guided in the development of their characters and game concept by Brenda Romero before presenting their work as a group. Brenda Romero will explore what makes a game a game, and give attendees the building blocks to develop a game of their own. Art Director, Denman Rooke, will demonstrate character and environmental drawing and work with participants to develop their own characters. Chief Technical Officer, John Romero, and Technical Director, Keith O'Conor, will perform a live demonstration that brings the artwork together with code and audio.

"We are excited to collaborate once again with Brenda and her talented team," said Aislinn Ó hEocha, Executive Artistic Director of Baboró. "Our collaboration with Romero Games provides children with an opportunity to experience high quality, creative experiences outside our annual festival."

Having just completed its 23rd festival, the 2020 Baboró International Arts Festival for Children will run from October 12th – 18th. All the money raised from this fundraising workshop will go towards supporting Baboró's access programme, which offers subsidies and supports to ensure access to the arts for all children, regardless of geographic, economic, physical, intellectual or cultural status.

Booking information:
Date: Saturday 16th November
Time: 9.30am to 1.30pm
Age suitability: 8 – 12 years
Venue: The Connacht Hotel, Old Dublin Road, Galway
Cost: €20 which includes light refreshments
Booking: Click here

Early booking is advised as limited places are available

Please note: This workshop is for children only. Parent/guardian must accompany attendee to the registration desk and collect at the end of the session.