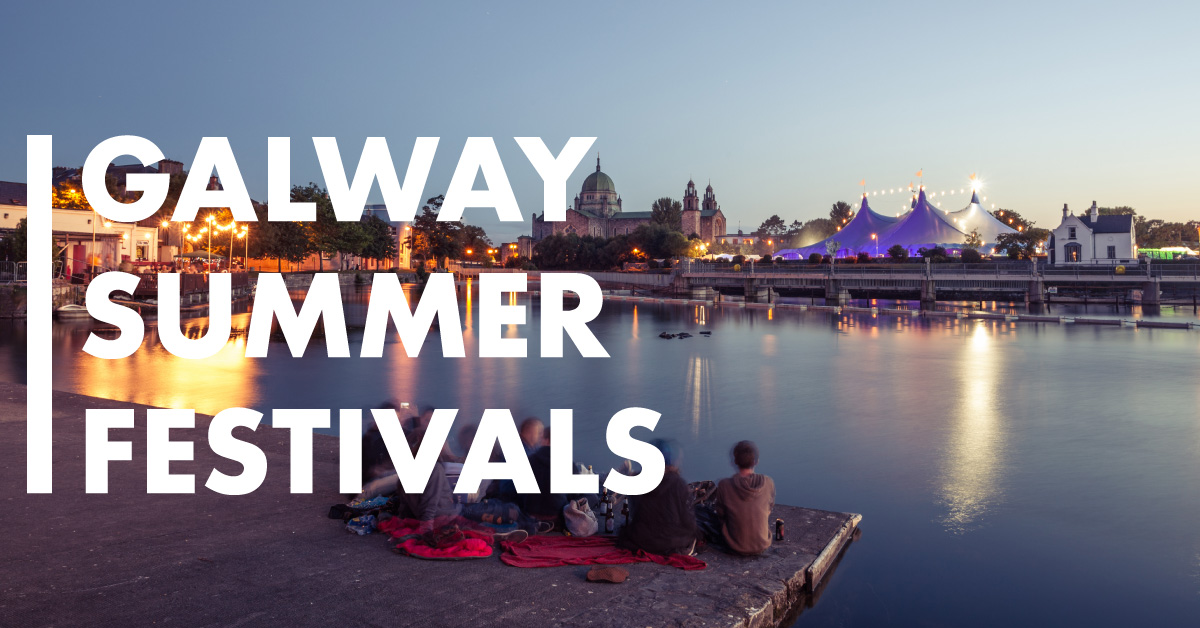 AUGUST FESTIVAL GUIDE
Ah August, a sure sign that summer's almost dusht! Time really flies by when you're having the ultimate craic, and suddenly the holidays are coming to an end and Autumn is on the horizon once again. Don't you worry just yet, there's plenty on shindigs in the pipeline to keep your spirits high. There's never a dull moment here in Gaillimh…

FESTIVAL OF THE SEA
A celebration of all things maritime, the Festival of the Sea is entering into its 42nd year of festivities in the villages of Cleggan and Claddaghduff. Each year the various communities on the Aughrus Peninsula join forces to bolster their coastal and cultural heritage through fun events for all ages. If you're after an energetic experience, head along to the Family Sports Day or the Omey Dash Duathlon, or check out one of the many cultural events and walking tours taking place throughout. Craft fairs, workshops, music sessions and more, they've even got a Seafood Buffet!
AUGUST 2-12 // Claddaghduff, Connemara
GALWAY PRIDE FESTIVAL
This August will mark the 30th year of Galway Pride and the city's first ever bilingual Pride celebration. The festivities highlight the diverse range of people that make this city what it is, encourages positive participation and promotes a socially-inclusive society. This year's celebrations include a number of information evenings, music nights, arts and performances and the vibrant Pride Parade will transform the city into a colourful extravaganza on Saturday, August 17.
AUGUST 12-18 // Galway City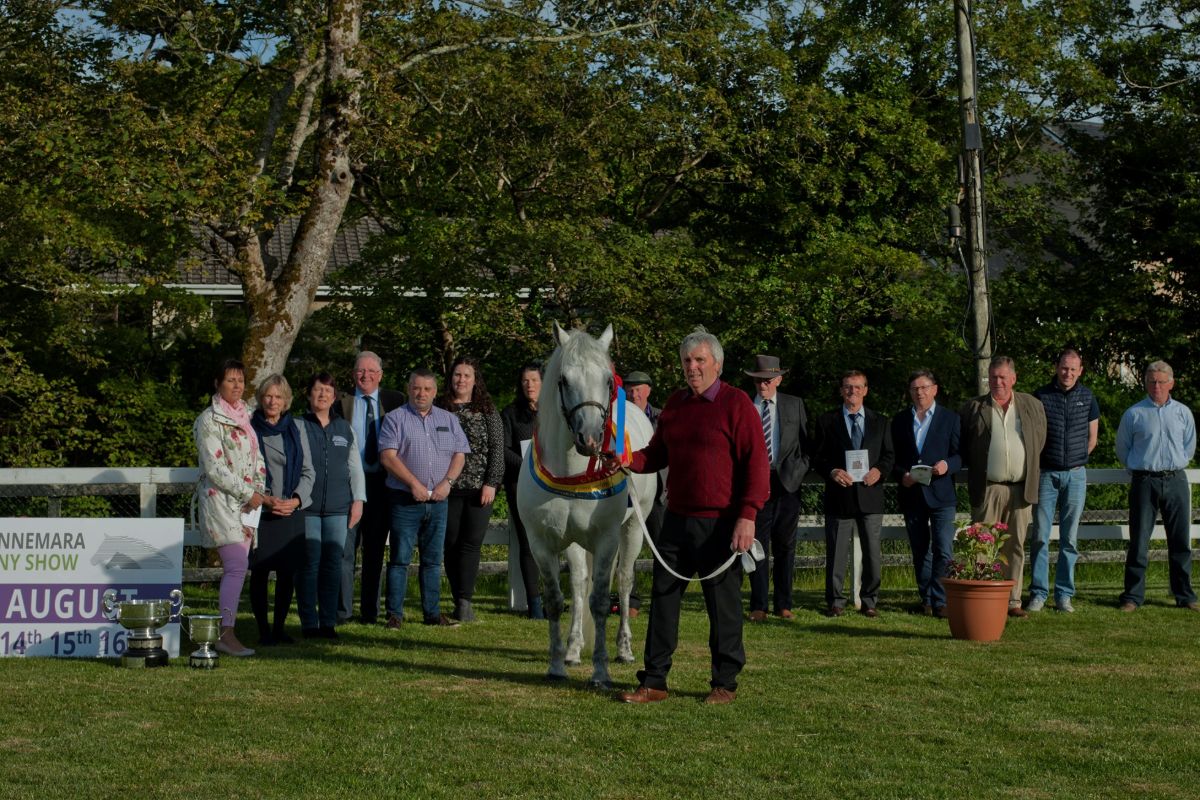 CONNEMARA PONY FESTIVAL
Heading into their 96th year on the trot (see what we did there?!), the Connemara Pony Festival is back for another year of fun, frolics and fetlocks. With pony performance classes, pony in-hand classes, a parade of champions and much more taking place from Tuesday, August 13 to Sunday, August 18, there will be plenty of opportunities to watch the lovely horses running through the… fields. Who doesn't love a good Fr. Ted reference!
AUGUST 13-18 // CPBS Showgrounds
GALWAY HERITAGE WEEK
Bringing cultural institutions and communities together with academics and enthusiasts, National Heritage Week bolsters the value of heritage in our society and helps to promote our natural, built and cultural heritage. With events taking place throughout the country, Galway's got more than its fair share of festivities taking place from August 17 to 25. From the Oranmore Castle Heritage Fair and Exhibition of Furniture in GMIT to Portumna Temporary Famine Workhouse and the Walking Tour of Old Galway, the entire county is set to swell with a love for where we came from.
AUGUST 17-25 // Various venues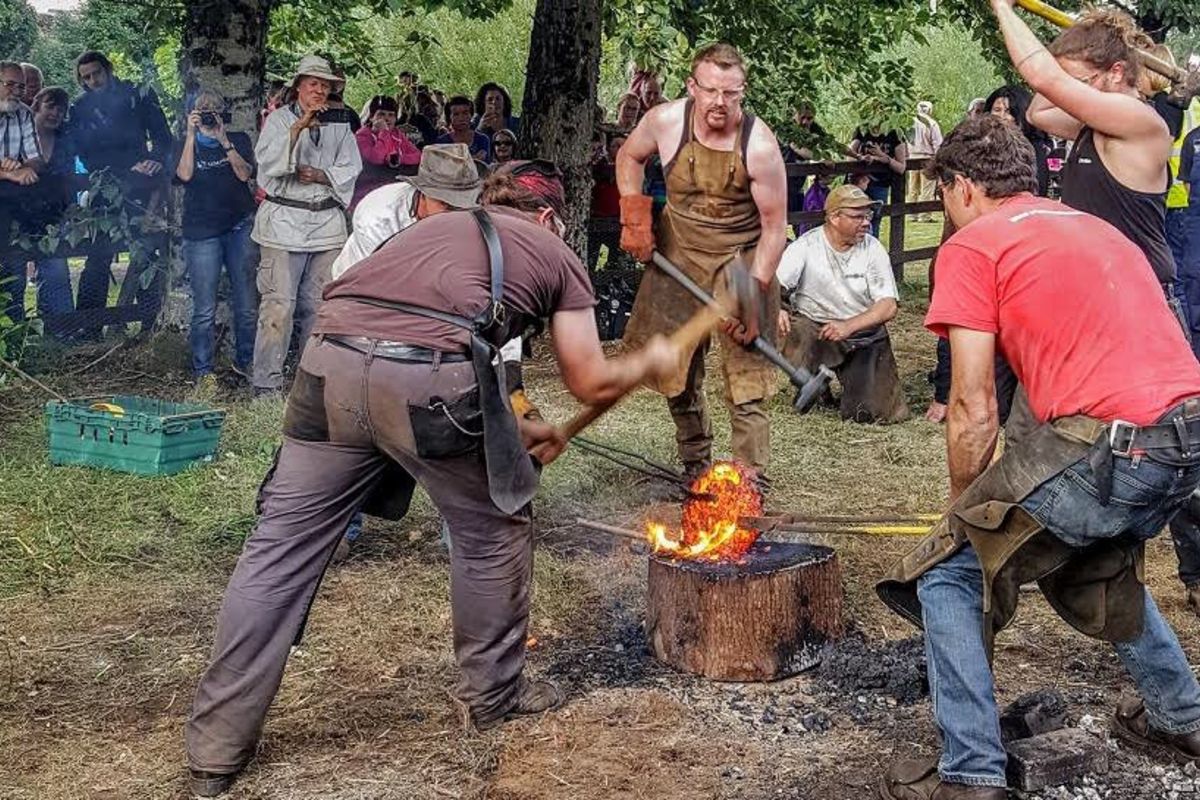 WOODFORD FURNACE FESTIVAL
Entering into its fourth year of festivities, this year's Woodford Furnace Festival will focus on producing iron from local ore using bloomery furnaces. Directly producing wrought or forgeable iron, bloomery iron was the only kind of iron produced in Ireland for over a thousand years. Organised by the Sliabh Aughty Furnace Project, the festival aims to raise awareness for the 17th and 18th century iron industry and to re-introduce the process into the country.
AUGUST 19-25 // Woodford
LOUGHREA MEDIEVAL FESTIVAL
Three days of fun and educational family-friendly events in the picturesque town of Loughrea, this Medieval Festival is taking place as part of the National Heritage Week 2019. One of Loughrea's claims to fame is the fact that it's home to Ireland's only surviving functioning Medieval moat and some of these upcoming events are sure to peak your interest. With basket making, weaving workshops, archery, Medieval combat and a whole lot more fun and fascinating free events, there's something for everyone at Loughrea Medieval Festival.
AUGUST 23-25 // Loughrea Lake, Gort Road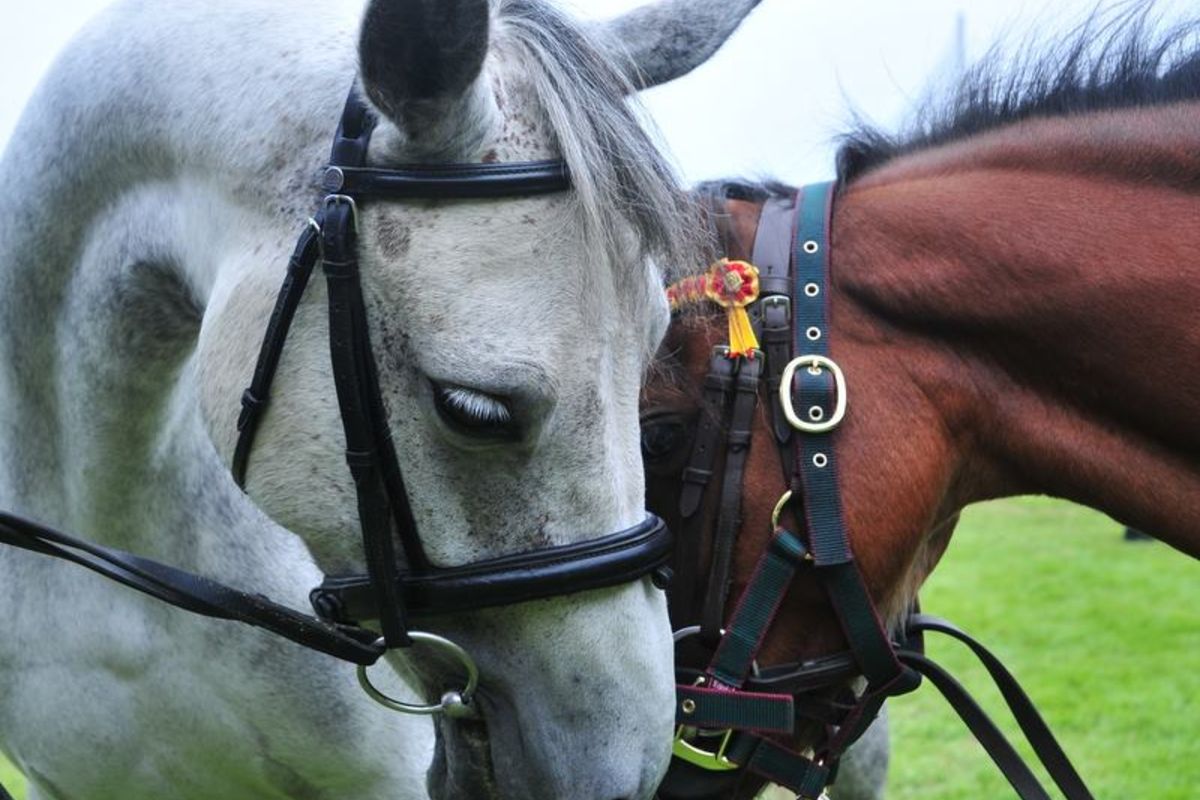 OUGHTERARD AGRICULTURAL AND HORTICULTURAL SHOW

Providing tourists and locals alike with the opportunity to experience the very best aspects of country life, the Oughterard Agricultural and Horticultural Show features performance ponies, livestock, pets, dogs, vintage displays, farm and garden produce. There will also be a large variety of art and craft exhibits, as well as some competitions and fun activities for the kiddies. As one of the main agricultural and horticultural shows in the West, this is definitely worth heading along to.

AUGUST 25 // Camp Street, Oughterard