Saolta Arts and Galway 2020 European Capital of Culture in partnership with Saolta University Health Care Group present The Deepest Shade of Green, an arts and health programme for Galway's European Capital of Culture 2020.
The Deepest Shade of Green programme presents five separate exhibitions and commissions with the final two, A Bird at my Window and Other Stories and A Deeper Shade of Green, launching in April 2021.

Photo by Tom Flanagan
A Bird at my Window and Other Stories transforms the bedsides of young patients into miniature theatre spaces. Sarah Fuller and Manuela Corbari share an enchanting collection of stories where the natural and human worlds are intertwined. It is a magical and thought-provoking response to an Italian children's book, where nature provides a backdrop of wonder for tales about love for the weakest and smallest creatures, love for diversity, and the deep significance of caring for those in need. Here, plants and humans become friends, animals can talk, and flowers think like philosophers, exploring our connection to each other and the world around us.
Closing the programme, A Deeper Shade of Green exhibition will hang at University Hospital Galway. It explores the relationship between the natural world and the clinical setting, spanning everything from virtual skylights in radiology suites, to glazed forests within foyers, to rooftop farms and projections of nature on walls. At the heart of the show is a poignant letter from a patient describing the impact of the hospital environment at different stages of her cancer journey and the significance of the view from her bed on the top floor of University Hospital Galway.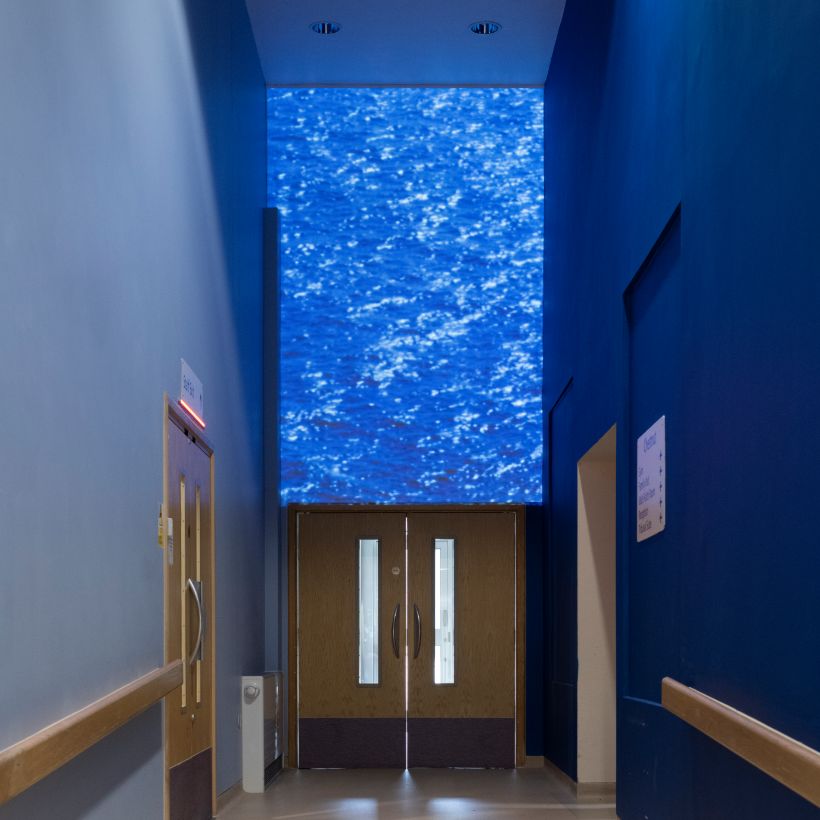 Photo by Damian Griffiths
Speaking about the project Margaret Flannery, Arts Director of Saolta Arts said, "The projects created by The Deepest Shade of Green form an exciting opportunity to share the Galway 2020 cultural experience widely while also helping Saolta Arts make important steps in establishing an Arts and Health programme at each site, creating future opportunities for patients, staff and artists. I envisage it will help our colleagues in recognizing the value of Arts and Health creating long term benefits to the health, wellbeing and cultural access for the whole hospital community".
Galway 2020 Producer Kate Howard speaking about the Saolta Arts and Galway 2020 partnership said, "Ireland is a leader in understanding the benefits of art in healthcare settings. The work of Saolta Arts and artists commissioned for The Deepest Shade of Green as part of the programme for Galway 2020 reflects this and the importance of supporting high quality arts experiences for people who might otherwise not have access to them and who perhaps stand to gain the most by transforming their experience of hospital".
Three other exhibitions, POST_, Viriditas and West of Sumer were previously presented during Galway's Capital of Culture throughout 2020 and hospital audiences engaged with these artworks during the ongoing Covid-19 crisis. Viriditas is a newly commissioned work that includes a song cycle by Ceara Conway, shared as a series of intimate performances for patients and as an album, incorporating recordings of hospital equipment, plants, and the tools of sound healers. POST_, by Deirdre O'Mahony is an online audio-based artwork which includes a scripted voiceover and ambient recordings made in Saolta's catchment areas, to evoke the particular character of the west of Ireland. You can read more about that HERE.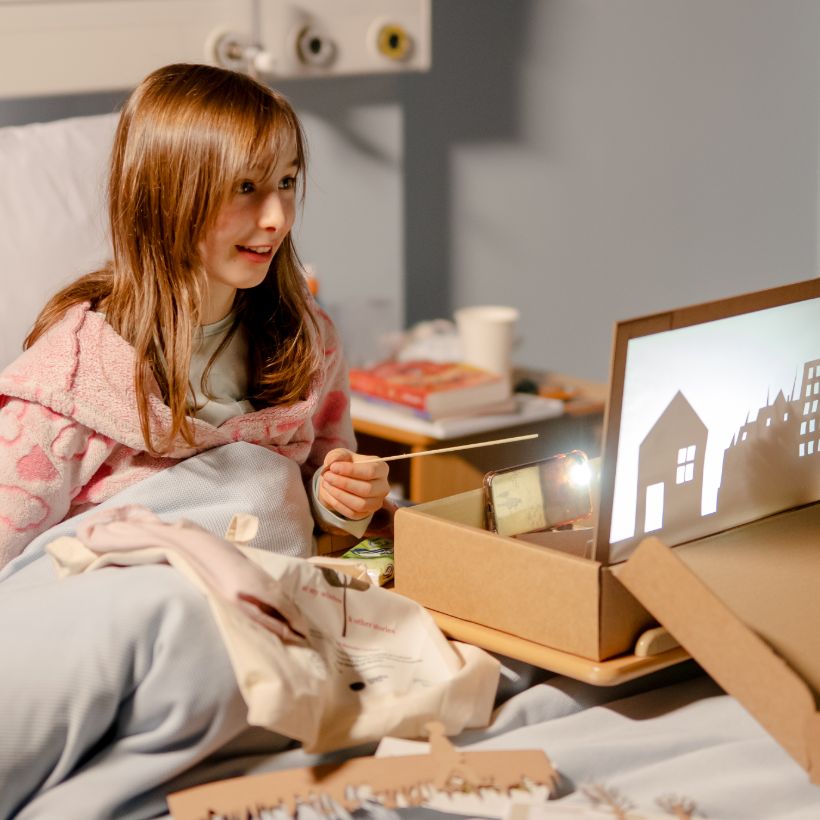 Photo by Tom Flanagan
Saolta Arts runs the west of Ireland's leading Arts and Health programme as a means of improving the hospital experience for patients, staff and visitors. The charity believes that access to the arts promotes well-being and enhances the hospital environment. Its multidisciplinary programme of events and activities includes exhibitions, music, theatre, and poetry, its established participative arts programme has allowed people of all ages to explore their creative potential. It also works with hospital staff to improve the physical environment through public art and integrated artworks. Initiated as an Arts Committee in early 2003 to develop an arts programme for University Hospital Galway and Merlin Park University Hospital, Galway University Hospitals Arts Trust was officially established as a company limited by guarantee with charitable status in 2007. Following the creation of Saolta University Health Care Group in 2015, it became the dedicated arts service for the largest geographic hospital group in Ireland and relaunched as Saolta Arts in August 2019. For more information see their website.
Feature Photo by Tom Flanagan