Sometimes dinner outdoors is just what the doctor ordered and it might be reason enough for you to make a break for Galway! Whether it's staving off the cold with a cup of coffee or pretending you're in Spain with the sun on your back, there's something about dining al fresco that appeals to the senses. Here are some of our favourite spots to enjoy breakfast, lunch and dinner out in the open…
IL VICOLO
This intimate Italian restaurant provides one of the city's most idyllic outdoor dining spaces. Take a seat by the waterside and watch the River Corrib flow as you enjoy the mouth-watering flavours and authentic Italian wine of Il Vicolo's magnificent menu.
Bridge Mills, O'Brien's Bridge // more here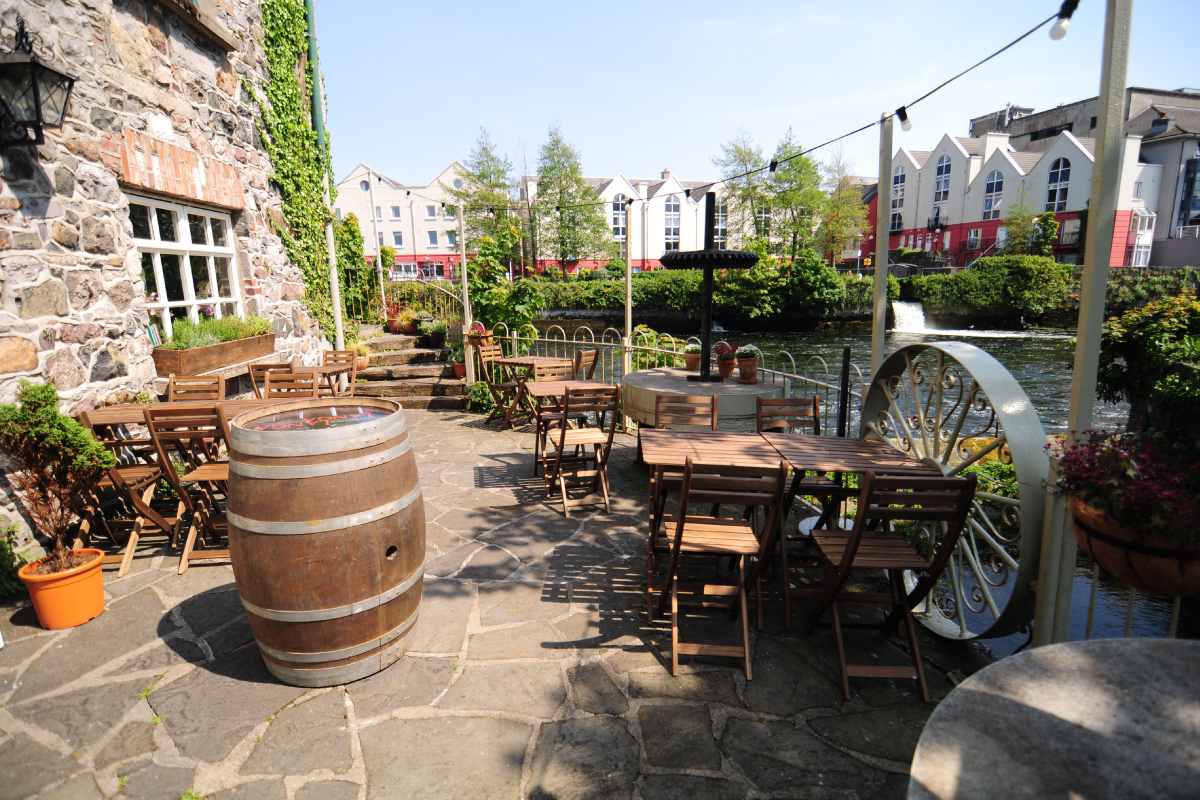 MCCAMBRIDGES OF GALWAY
Probably one of the most famous outdoor seating areas in Galway, an afternoon spent sipping a hot chocolate in McCambridges' outdoor area is one of life's simplest pleasures. Feel your worries start to slip away as you watch the people of Shop Street scurry to and fro in between nibbles of a little something special from their artisan food hall.
38-39 Shop Street // more here
ROOTS CAFÉ & BISTRO
One of the most popular spots in town, this Italian-inspired eatery specialises in good times and good food; light fluffy crepes, crispy pizza, delicious pastas, great selection of wines and beers, amazing coffee and even better cocktails. Enjoy breakfast, lunch or dinner out on their tranquil terrace just a few steps away from the River Corrib and the peaceful canal, with views of the Cathedral and Salmon Weir. This is al fresco dining at its finest!
Newtownsmith // more here
JUNGLE CAFE
A hidden oasis of lush greenery right in the middle of the city! Jungle Cafe is a chilled out spot serving up amazing coffee and gorgeous grub. Their bruschetta is absolutely to die for! So sit back and relax with a cozy blanket among all the trees and plants and get away from the madness for a while.
29 Forster Street // more here
GROUND & CO
It's a perfect al fresco dining experience - good food and a few drinks with great company against the gorgeous backdrop of Salthill beach and The Prom. Ground & Co have invested a lot into unique picnic benches, canopies, containers and more, meaning it's only too easy to relax into a lengthy brunch full of delicious sambos, healthy salads and daily specials that never disappoint. It's one more reason to head to the beach!
Salthill // more here
THE SECRET GARDEN
Colourful and comfortable, the seating area out the back of The Secret Garden is one of the most relaxing places for a cuppa. With over 100 types of tea to choose from and an array of homemade goodies, your lunch is always best enjoyed in the serene surrounds of this little garden. Oh, and they have a cute cat to keep you entertained while you're there!
4 William Street West // more here
BARCELLA
Heading out the West coast? Stop at this fabulous outdoor area for a luxurious al fresco dining experience. A filling breakfast bagel off their all day breakfast and brunch menu is the perfect addition to a long day on the road. Free parking, delicious food and rich coffee, this is a must-stop spot when on a roadtrip with pals.
Unit 1B, Ahaglugger, Barna // more here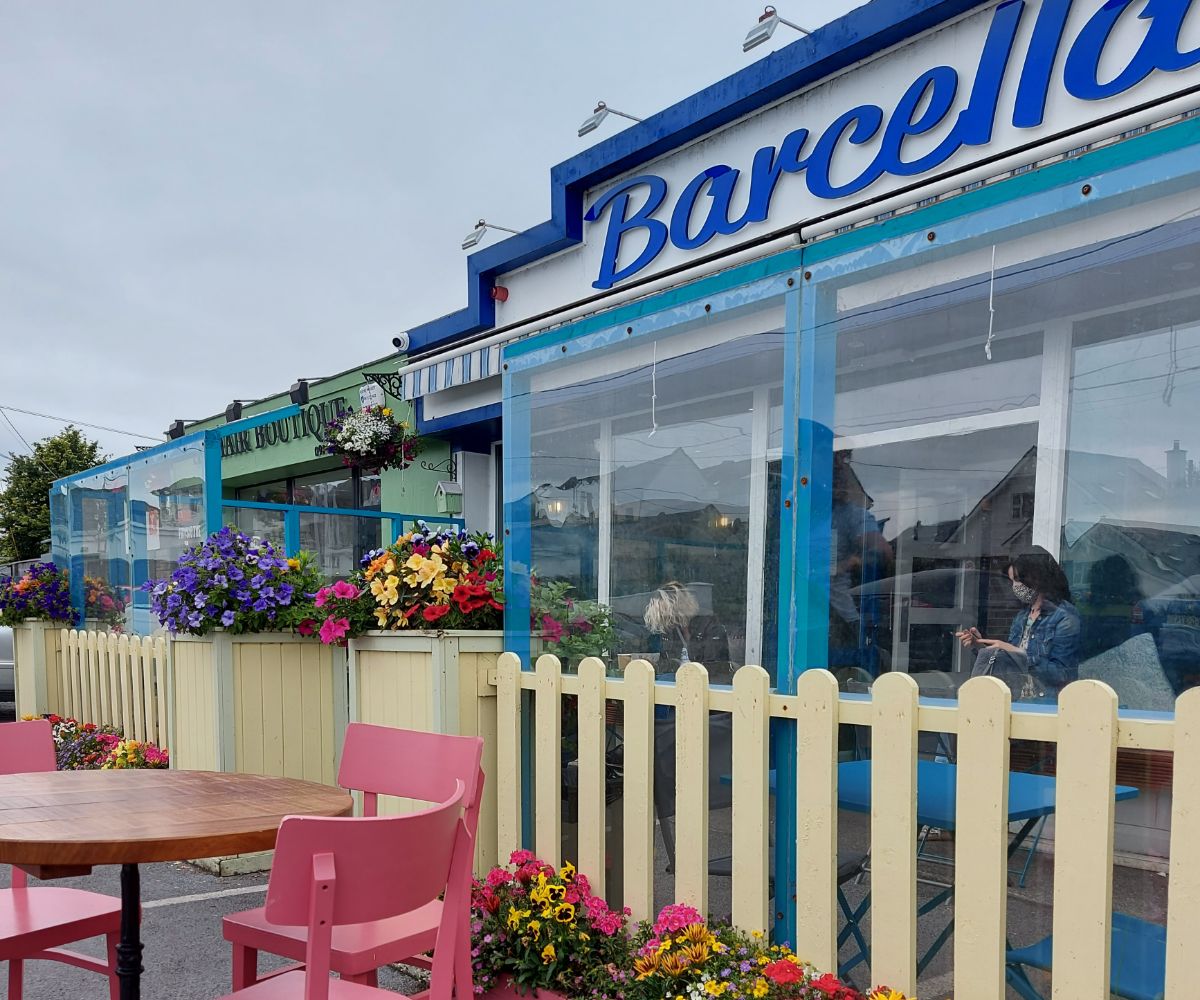 BASILICO
Enjoy fresh, homemade Italian foods in the cheerful ambiance of this Oranmore eatery. Fresh pastas accompanied by exquisite wines and followed with sweet homemade desserts. Doesn't it sound absolutely delicious? Basilico is one easy-going fine dining experience that should not be missed out on.
Main Street, Oranmore // more here
HANDSOME BURGER
There's nothing better than dining out in a relaxed atmosphere with a group of co-workers, family or friends and at this popular joint, the food and craic are always top notch. A night out in their unique Burger Garden, tucking into what are widely regarded as Ireland's best burgers, is a night out that you will never forget.
49 Dominick Street Lower // more here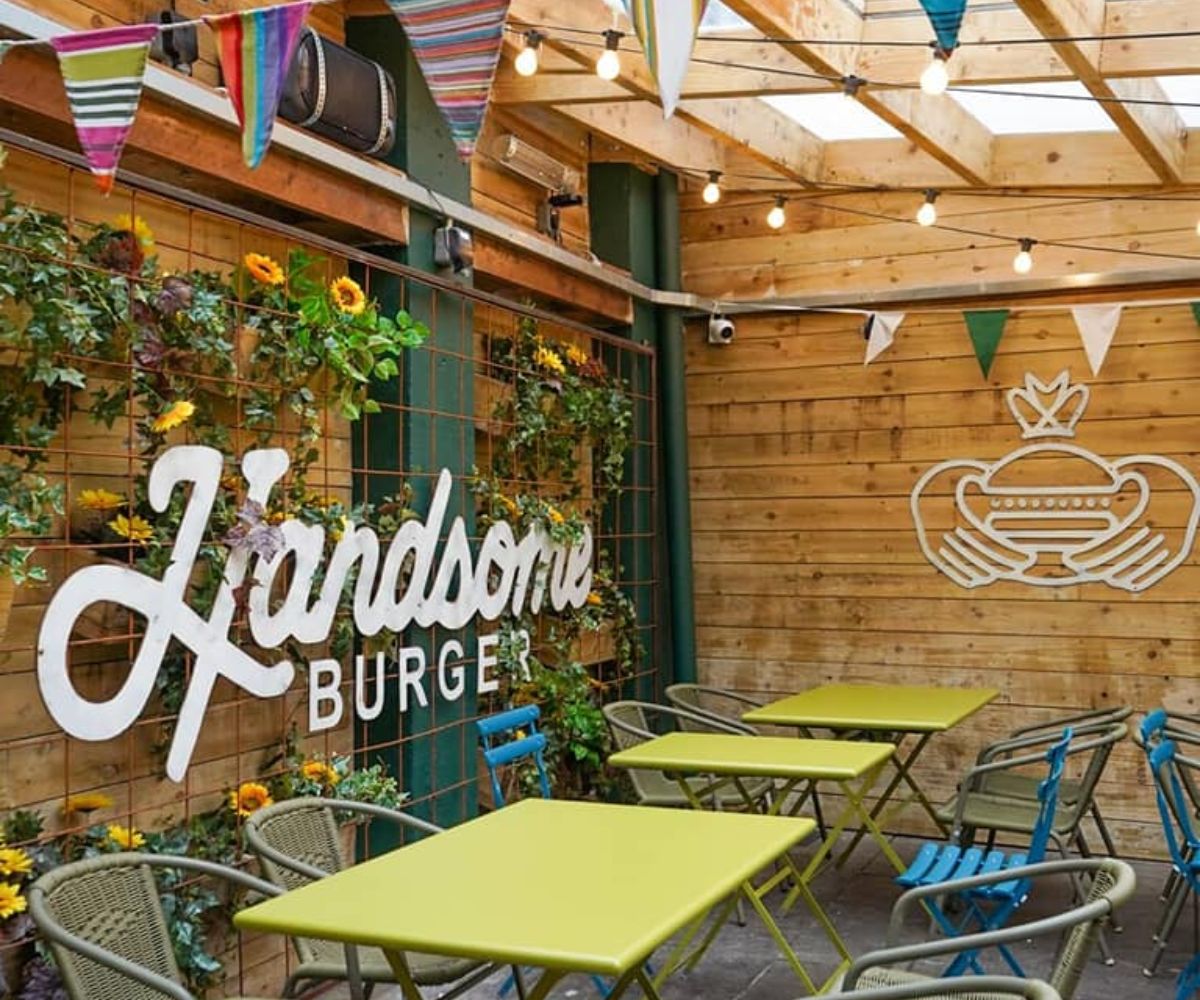 SANGRIA TAPAS RESTAURANTE
Catch up with friends at this idyllic outdoor dining location right in the heart of Galway city. Get lost in the Latin American ambiance as you indulge in yummy tapas and their ridiculously divine wines. The cosy heated patio area at Sangria makes an ideal spot for a romantic date night.
19 Middle Street // more here
BRIGIT'S GARDEN
Escape into nature on the patio of this beautiful garden café. Leaving the city behind, this is a heavenly spot to immerse yourself in the natural beauty of Galway and treat yourself to a wide variety of salads, soups, sandwiches and a soothing cuppa while taking in all the stunning summer colours surrounding you.
Roscahill // more here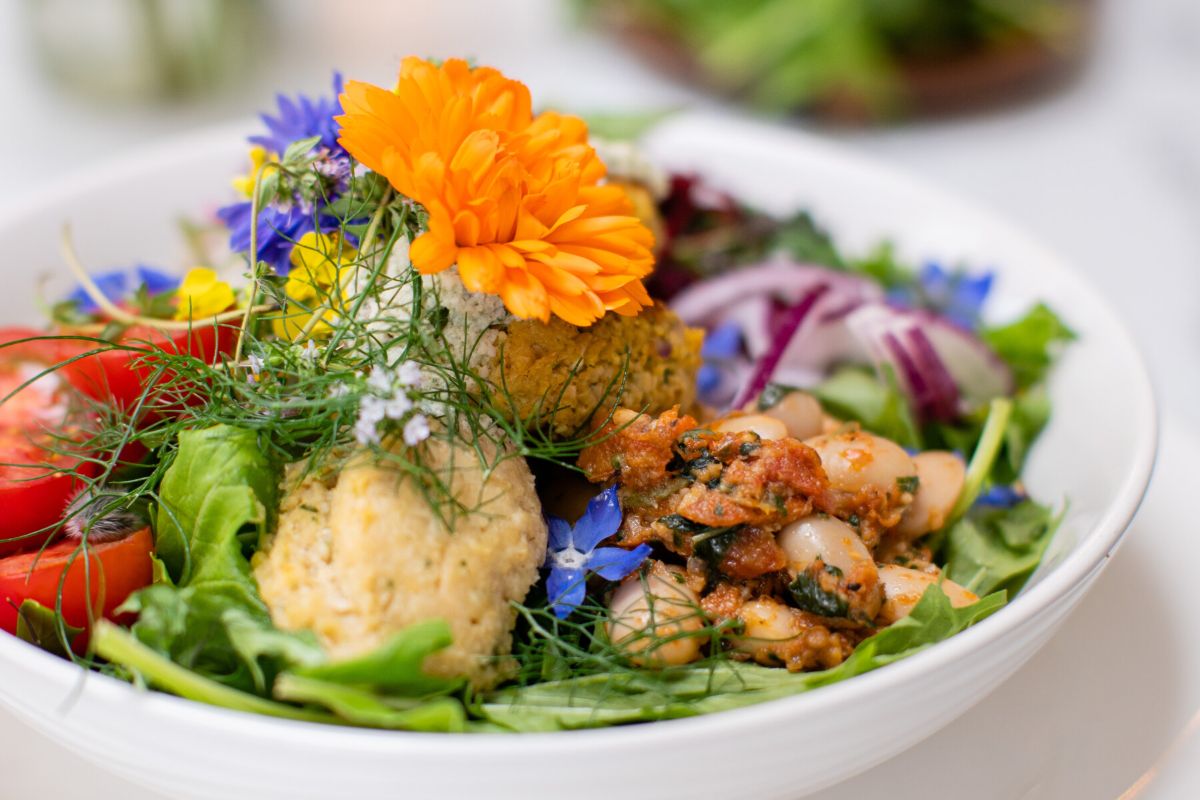 1520
There's always a good buzz at 1520, especially when you're sitting out the front on Galway's bustling Quay Street. From lunch in the sun to dinner and drinks under cover of darkness, they've got plenty of heaters and lovely greenery-festooned wind-breakers to keep you warm! Breakfast, tacos, burgers, loaded fries and light bites galore, you're sure to find something that'll suit you on their new menu.
14 Quay Street // more here
BUILÍN BLASTA
If you like your outdoor dining to be accompanied by those scenic seaside vibes, take a trip out to Spiddal and treat yourself to something tasty from Builín Blasta. They have an amazing range of baked treats, whether you prefer sweet (like a mango cheesecake!) or savoury (like a black pudding and blue cheese jambon!!). There is loads of outdoor seating, it's doggy-friendly, wheelchair accessible and with a cute craft village next door to browse around. Ideal!
Ceardlann Craft Village, Spiddal // more here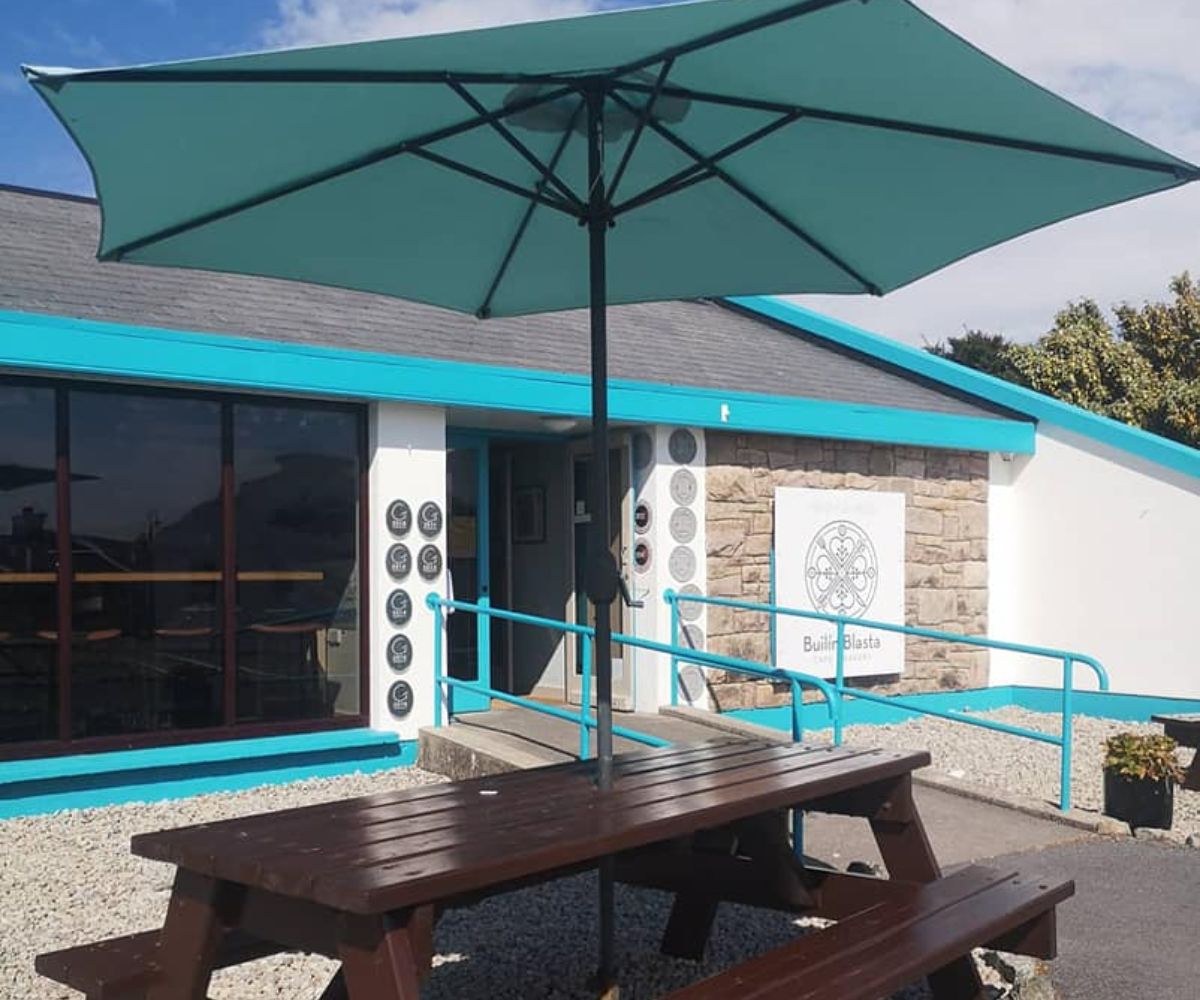 From June to September, many of Galway city's roads are pedestrianised to allow for even more safe outdoor dining and drinking. Woodquay, The Small Crane, Dominick Street Upper (6pm-11pm) and William Street West (6pm-11pm) are closed off to traffic and come alive with party-goers enjoying food, drink and craic!