Sometimes dinner outdoors is just what the doctor ordered and it might be reason enough for you to make a break for Galway! Whether it's staving off the cold with a cup of coffee or pretending you're in Spain with the sun on your back, there's something about dining al fresco that appeals to the senses. Here are some of our favourite spots to enjoy breakfast, lunch and dinner out in the open…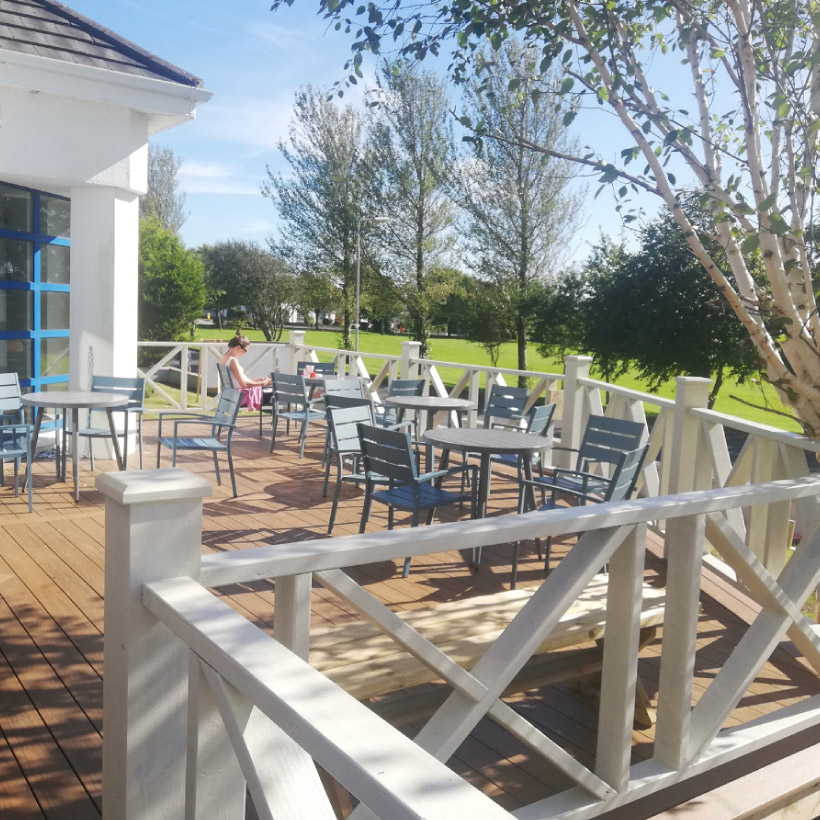 DELIGHT
This stunning café in Renmore has been beautifully redecorated since being taken over by none other than Mr Waffle himself. The interiors are colourful and bright, just like the gorgeous food, juices and smoothies they serve. The coffee is amazing but it tastes even better if you take yours out on to their decking area. This is a really special place, surrounded by wide-open green space and views of the Clare Hills. Bliss.
Renmore Avenue // MORE HERE
ROOTS CAFÉ & BISTRO
One of the newest, and coolest, spots in town, this Italian-inspired eatery specialises in good times and good food; light fluffy crepes, crispy pizza, delicious pastas, great selection of wines and beers, amazing coffee and even better cocktails. Enjoy breakfast, lunch or dinner out on their tranquil terrace just a few steps away from the River Corrib and the peaceful canal, with views of the Cathedral and Salmon Weir. This is al fresco dining at its finest
Newtownsmith // MORE HERE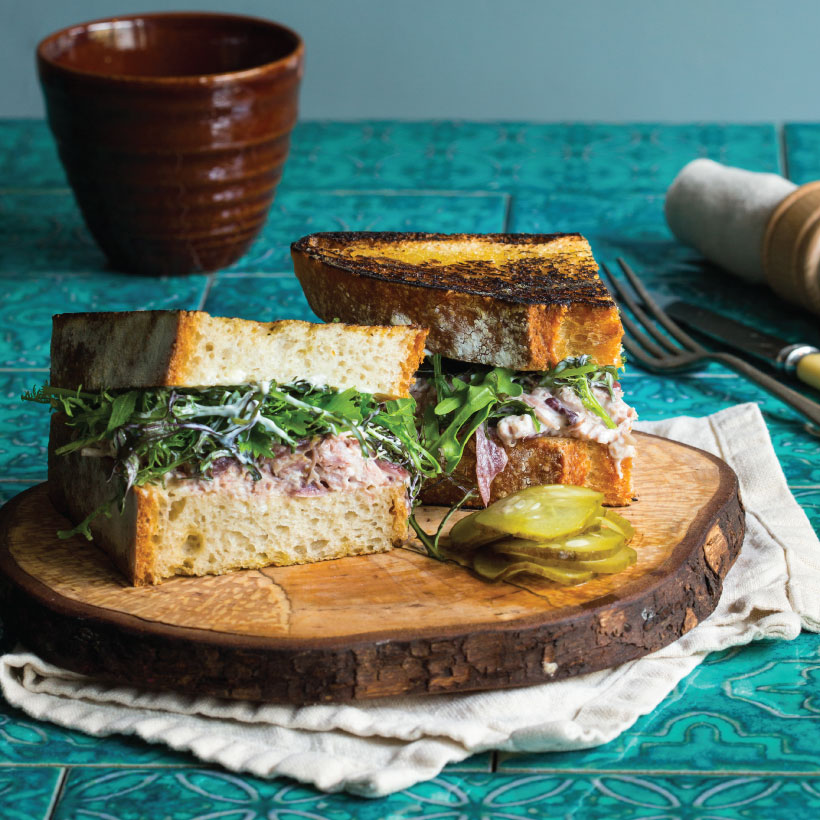 TARTARE
Having recently introduced some designated outdoor seating, this stylish Westend cafe should be your go to spot for lunchtime gourmet sandwiches and delicious coffee. Come evening time, a glass of organic wine and a cheese board under the night's sky is an ideal situation.
56 Lower Dominick Street // MORE HERE
MCCAMBRIDGES OF GALWAY
An afternoon spent sipping a hot chocolate in McCambridges' outdoor seating area is one of life's simplest pleasures. Feel your worries start to slip away as you watch the people of Shop Street scurry to and fro in between nibbles of a little something special from their artisan food hall.
38-39 Shop Street // MORE HERE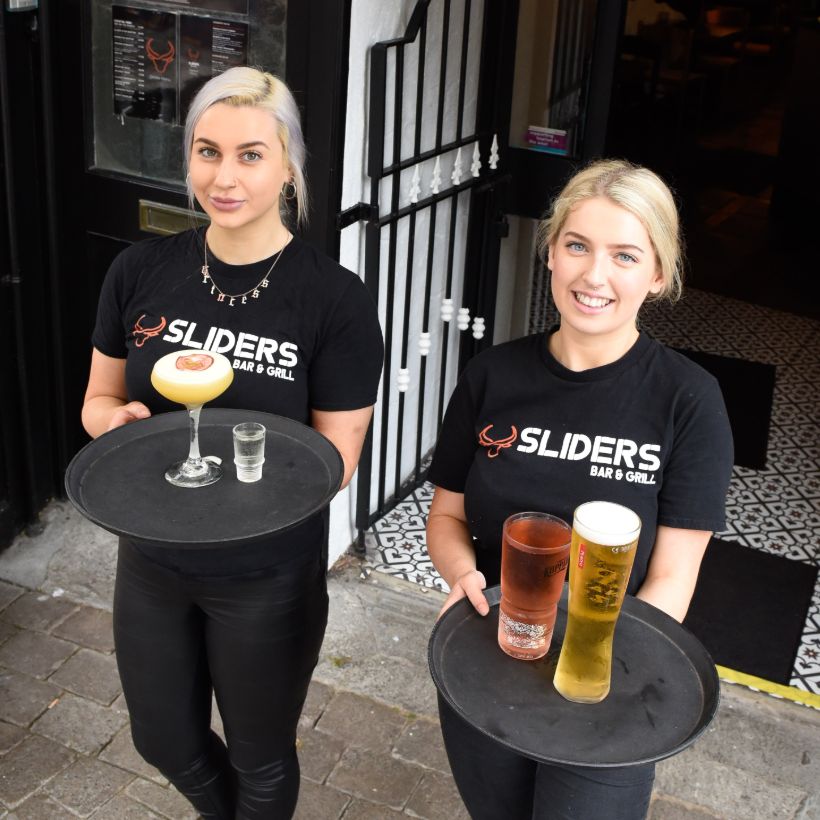 SLIDERS BAR AND GRILL
The latest addition to Galway's food scene, Sliders Bar & Grill, have plenty of outdoor seating in the heart of the city. Their menu is made up of American-style favourites, so this is the spot for mini burgers, chicken wings and buttermilk chicken. With good tunes and class cocktails, Sliders tick all the boxes.
8 Quay Street // MORE HERE
THE SECRET GARDEN
Colourful and comfortable, the seating area out the back of The Secret Garden is one of the best around. With over 100 types of tea to choose from and an array of homemade goodies, your lunch is always best enjoyed in the serene surrounds of this little garden.
4 William Street West // MORE HERE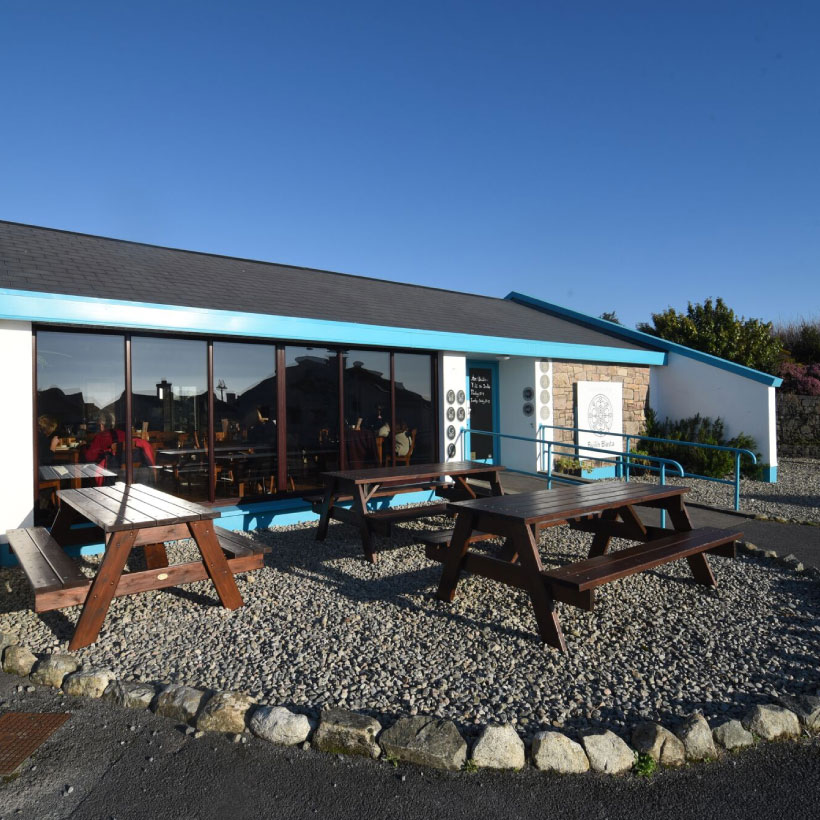 BUILÍN BLASTA
If you like your outdoor dining to have those scenic seaside vibes, take a trip out to Spiddal and treat yourself to something tasty from Builín Blasta. They have an amazing range of baked treats, whether you prefer sweet (like a mango cheesecake!) or savoury (like a black pudding and blue cheese jambon!!). Loads of outdoor seating, doggy-friendly, wheelchair accessible and with a cute craft village next door to browse around. Ideal.
Ceardlann Craft Village, Spiddal // MORE HERE
1520
There's always a good buzz out the front of 1520. From lunch in the sun to dinner under cover of darkness, they've got plenty of heaters to keep you warm no matter the weather. Breakfasts, burgers and light bites galore, you're sure to find something that'll suit you.
14 Quay Street // MORE HERE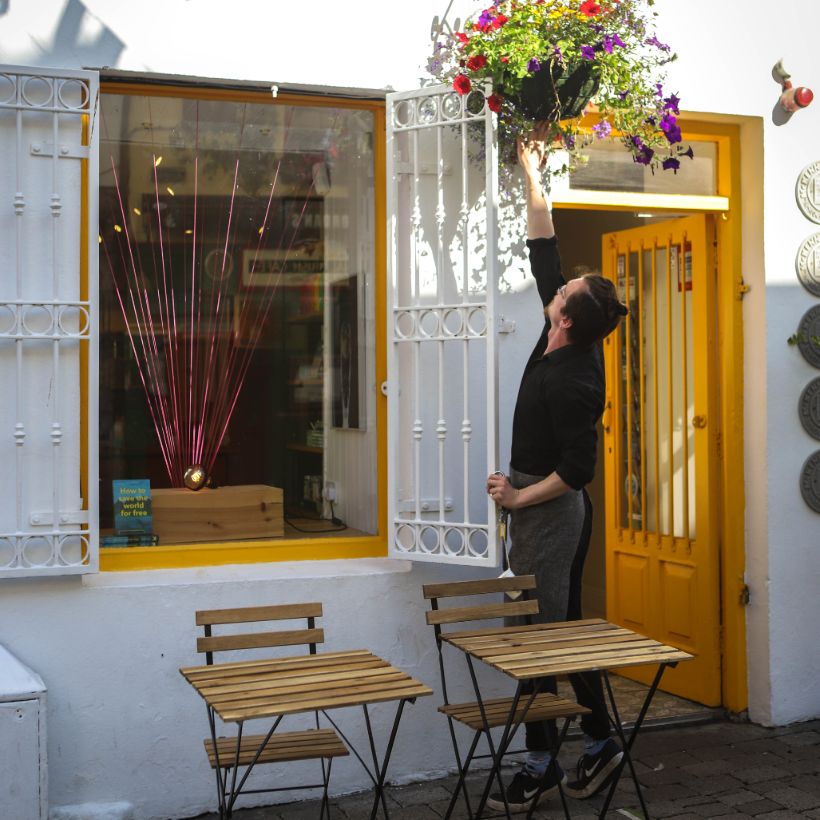 COFFEEWERK+PRESS
It's safe to say that once the midday slump hits, a flat white from Coffeewerk+Press is calling our name. Whatever your coffee order, they've got the speciality roast to make it out of this world and if you're lucky enough to nab one of the seats outside their little yellow door - close by some local buskers - you've got one of the best seats in town!
4 Quay Street // MORE HERE
URBAN GRIND
By the time lunchtime comes around, we're all craving a sweet escape to Urban Grind's courtyard. Whether it's coffee and a homemade pastry or a healthy sandwich creation, you'll feel stress-free and satisfied by the time you get back to reality.
8 William Street West // MORE HERE
IL VICOLO
This intimate Italian restaurant provides one of the city's most idyllic outdoor seating spaces. Take a seat by the waterside and watch the River Corrib flow as you enjoy the rustic flavours and authentic Italian wine of Il Vicolo's magnificent menu.
Bridge Mills, O'Brien's Bridge // MORE HERE
TIGH NEACHTAIN
We've said it once and we'll say it a thousand times, there's no better place to do some quality people watching than outside Tigh Neachtain. Whether you go for chowder and a pint of plain or a cheese board and glass of red, their menu is packed with tempting dishes to keep you warm.
17 Cross Street, The Latin Quarter // MORE HERE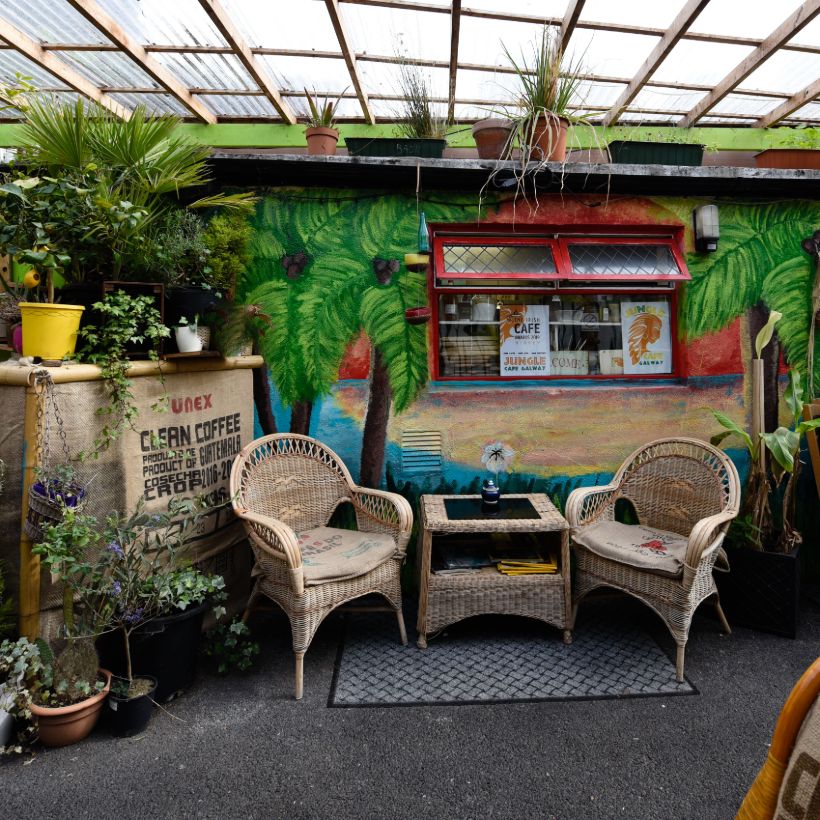 JUNGLE CAFE
A hidden oasis of lush greenery right in the middle of the city! Jungle Cafe is a chilled out spot serving up amazing coffee and gorgeous grub. Their bruschetta is absolutely to die for. So sit back and relax with a cozy blanket among all the trees and plants and get away from the madness for a while.
29 Forster Street // MORE HERE
FAT FREDDY'S
When it comes to dining al fresco, Quay Street really is where it's at. If you're craving some pizza or pasta, salads or quesadillas, Fat Freddy's has got what you need and, if you can get yourself a table outside, you'll be right in the centre of all the action.
15 Quay Street // MORE HERE