This weekend, April 16th-18th, TULCA Festival of Visual Arts and Galway 2020 European Capital of Culture present a weekend programme of visual arts events to celebrate the UnSelfing programme.
UnSelfing is a programme of exhibitions, performances and encounters with visual art devised and delivered by TULCA as part of the Visual Arts programme for Galway 2020. In the wake of the COVID-19 pandemic, TULCA have reimagined the programme to reflect the extraordinary events of the last year.
The UnSelfing weekend will present three specially created major new projects to audiences. They include a film commission A Visit, A Ceremony, A Gift, a new book XVIII – Stories of TULCA and a broadcast-radio play and podcast Weather Gods.
The World Premiere of A Visit, A Ceremony, A Gift airs online on Friday 16th of April at 9pm. The film, created by artist and philosopher Elisabeth von Samsonow and curator Kate Strain, involves commissioned pieces by artists from Ireland and France, with the support of the French Embassy in Ireland. Gathering contributions from each artist, through film, sculpture, music, sound and design, the film uses collaged footage to investigate our access to nature through poetry.
On Saturday 17th, TULCA launches a new publication, XVIII – Stories of TULCA exploring 18 years of the festival and its UnSelfing programme for Galway 2020. TULCA invited past curators of the Festival to explore curating as caring in relation to their work with the festival, and chairs of the board to talk about the challenges of keeping TULCA going and growing. These new texts and conversations reveal an organisation committed to upholding the vision of curators and artists, while meaningfully connecting with the city and county of Galway through its board members, teams and many volunteers.
Sunday 18th April sees the launch of a new podcast radio play Weather Gods by Isadora Epstein. This specially commissioned work reimagines an event originally cancelled due to a red weather warning in April 2020. Weather Gods was first conceived as a live performance taking place for audiences on the Galway to Gort train. It is inspired by Iris Murdoch's concept of UnSelfing, that demands we journey away from ourselves to be attentive to the world, to be curious about the people, places and ideas that surround us.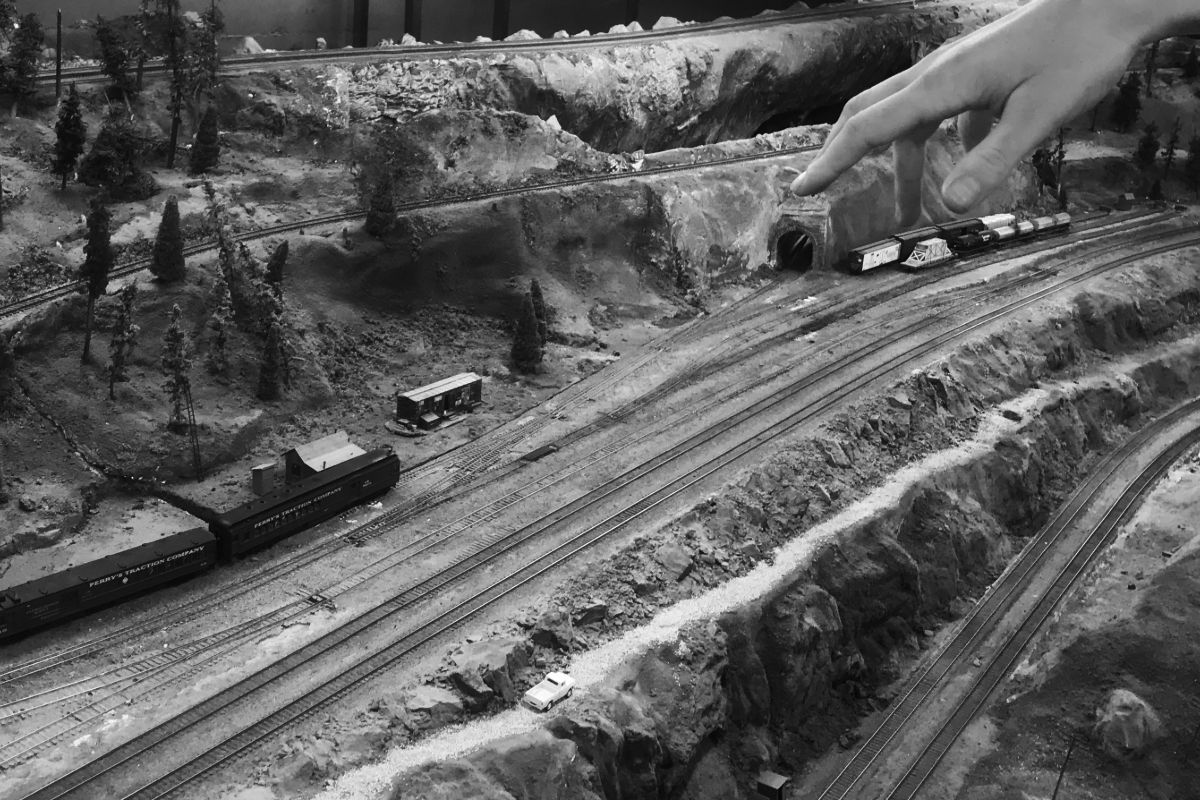 Speaking about the project Josephine Vahey co-chairperson of TULCA discussed these challenging changes; "The fact the our team have delivered the complete UnSelfing programme, reimagined, despite the pandemic is a testament to the commitment to arts practices and the experience of our audiences that unites all the work TULCA does."
Galway 2020 Head of Programme Marilyn Gaughan-Reddan said about the TULCA and Galway 2020 partnership, "TULCA have delivered a truly wonderful programme of visual arts events for Galway 2020, many new relationships and partnerships have been created which will last long into the future, our sincere thanks to the team, the board and the artists for their ongoing resilience in delivering such a beautiful reimagined programme".
These three important projects will take place across one weekend from the 16th - 18th April 2021. Visit www.tulca.ie to register for tickets.