This troupe of young artists will be making a stand as part of Baboró's 26th festival and they need your support!
Baboró commission, Tiny Mutiny/An Ceannairc Beag Bídeach, will celebrate children as artists in their own right as they create colourful, boisterous protest performances in both Ros Muc and Galway city. Two youth ensembles will proclaim the need for a child-led cultural space in the West of Ireland, having created their visions and proclamations in response to the UN Convention on the Rights of the Child.
The first of these exciting site-specific events will take place at Ionad Cultúrtha an Phiarsaigh, Ros Muc on Saturday 15 October at 6:30pm, with rebellious children from Connemara. As evening falls on Saturday, the Tiny Mutiny will take their protest to Ionad Cultúrtha an Phiarsaigh, lit by sun guns and a visual projection on the cottage's gable end.
The second mutiny will be led by children from Galway city and will take place at the Spanish Arch at 6:30pm on Saturday 22 October.
Working with local artists Jojo Hynes, Midie Corcoran, Róisín Seoige, Laura Angell & Atmos Collective, each ensemble will share their vision through protest performances accompanied by colourful banners, rebellious songs and digital projections.

For more information check out www.baboro.ie. This is a free, family friendly event. Please dress for the weather!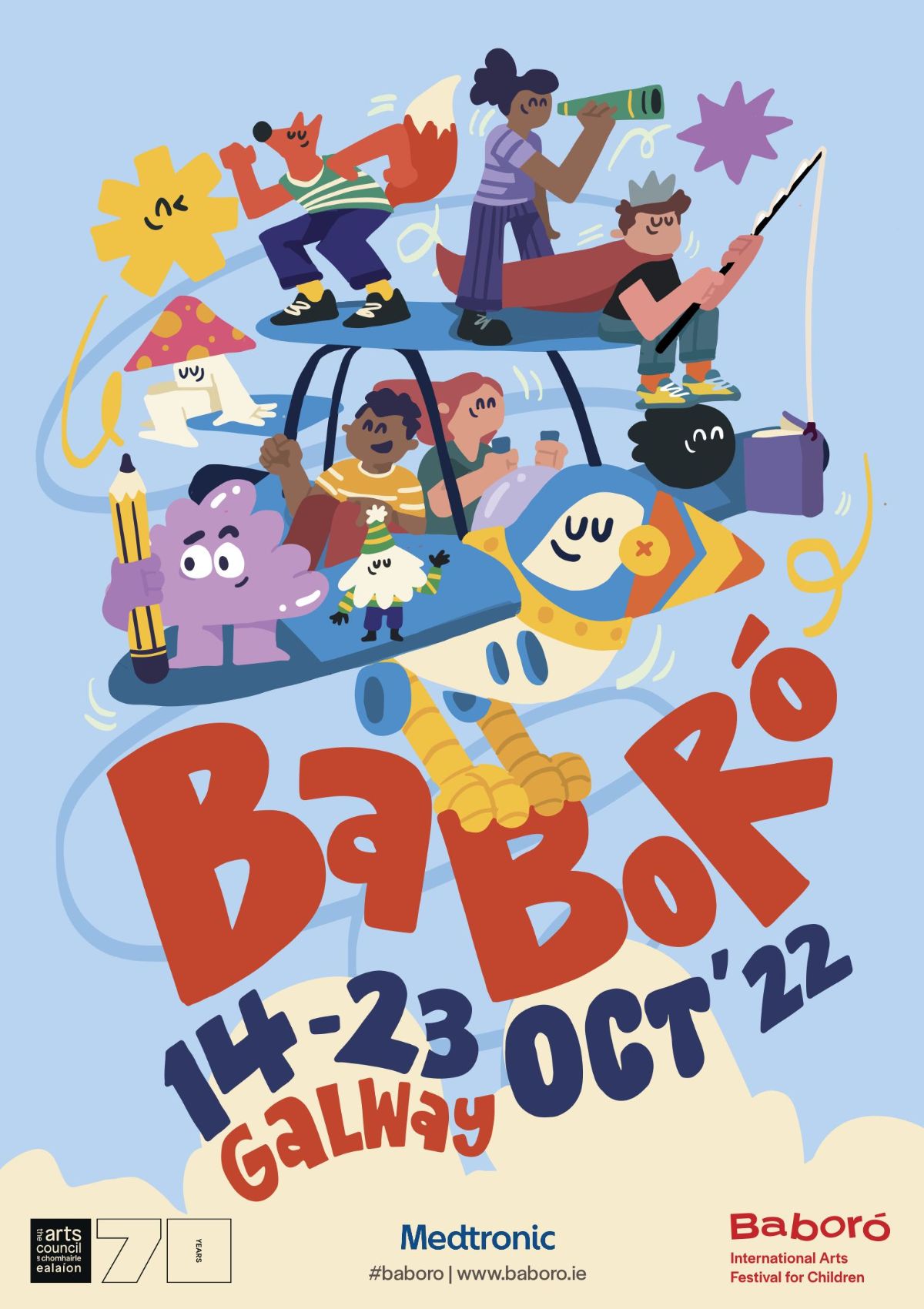 Tiny Mutiny/An Ceannairc Beag Bídeach was commissioned by Baboró through an Arts Council Commission Award. Developed in association with Ionad Cultúrtha an Phiarsaigh, Galway City Museum and Music Generation Galway County. Tiny Mutiny is supported by The Begin Together Arts Fund and TG4.
Feature photo by JoJo Hynes
Published on Updated on