A Raven' Street Feast in Galway's Westend
Galway's Westend hosted their fourth Street Feastival over the bank holiday weekend at Raven's Terrace, and yet again the annual event was a huge success.
The area which is known for its food, nightlife and café culture, pulled out all the stops with a stellar line up of food and drinks, as well as an art masterclass from Just Art It.
The award-winning Handsome Burger, Avo Nice Day, All About Kombucha (which is now available in Aldi stores), McGuire's Day Break, a selection of cakes, sweet treats and cookies from An Tobar Nua, cold-pressed juices and fruit smoothies from Galway Market Juices, Danny was on hand with his Galway Doughnuts, Botown had the BBQ on the go with corn on the cob and their signature pattys, as well as Marco's Vegetable Crisps and Alainn Galway with their power Acai bowls. Claire Davey from America Village brought her Exilirs and home-made sodas and ferments and Just Art it brought art to the masses through print showcases and pieces from their Dominick Street Store.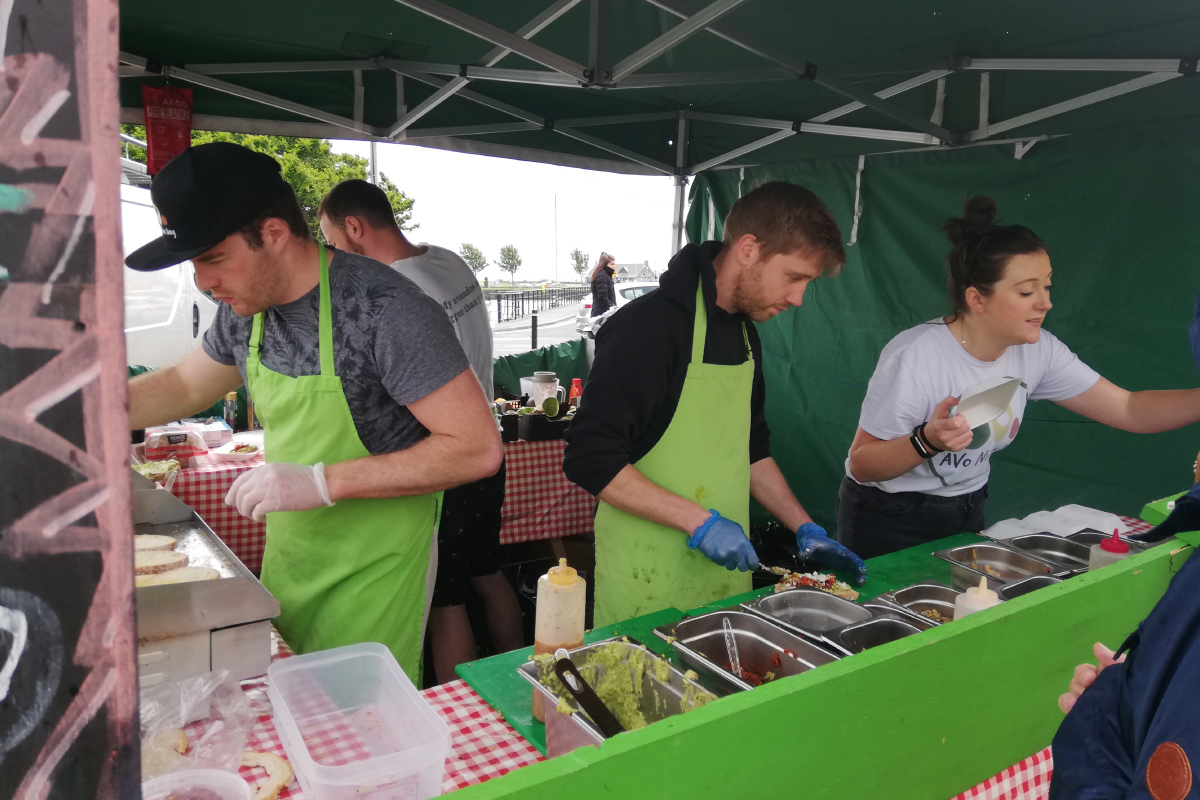 As always the Salthouse hosted the masses as well as providing live music with The Big Swigs.
"This was our fourth Street Feastival and our second one this year. Easter was incredible, the weather is always a deciding factor and it was warm and sunny. The weather on Monday was a mixed bag at 11 am it was windy and there were three showers between 11 am and 12 noon, we had the nerves. But that all blew over and the crowds really turned out. We love seeing so many people we never see down the West. That's the sign of success when you don't always see all the same people at the same events. So many tourists and people from around Galway swung by and enjoyed it. And that's all we want."
explained Lisa Regan of Galway's Westend Traders Association.
The Westend hosted their summer Silent Disco event on Friday night and will be screening a Movie in the Park on June 14th, this is all as part of their summer festival season line up.
For all that is happening, get Social with Galway's Westend on their online platforms.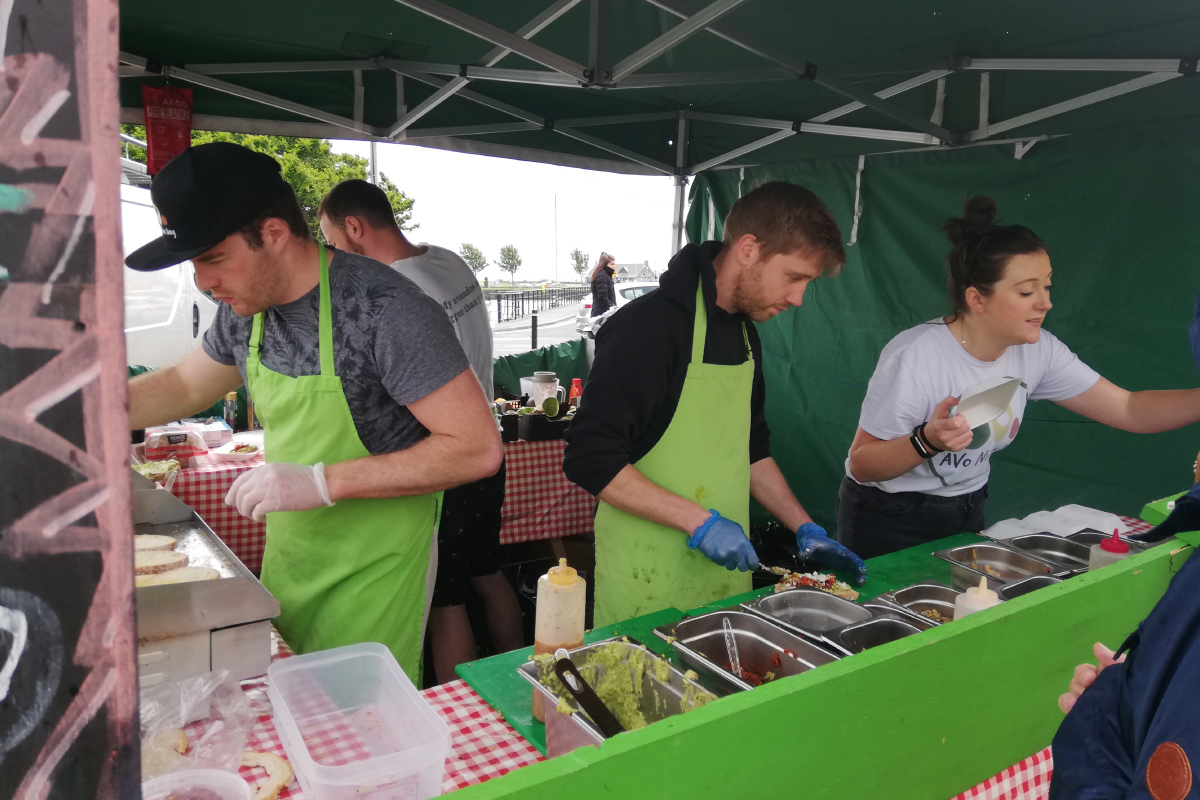 Feature Image by Up in the Éire