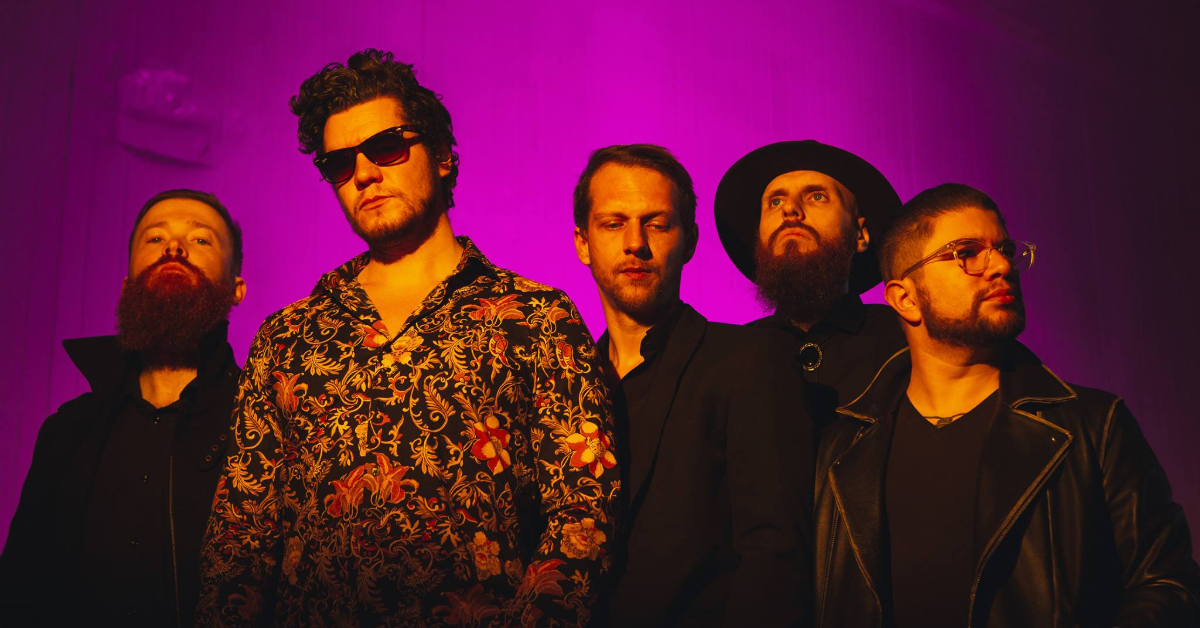 A MODERN MOVEMENT FOR A MODERN IRELAND
Saturday night sees the launch of a new alternative, original music night for Galway. A Modern Movement #1 in The Loft boasts the whopper line-up of Vulpynes, Slyrydes, Fox Jaw & Bannered Mare.
The early 2010s were a lean time for live music throughout the country and, especially, in the west. Countless venues were closing and long-running gigs were giving up the ghost. All the more reason why it is such a pleasure to see the recent wealth of amazing shows happening regularly throughout Galway. There are intimate, acoustic performances in the gorgeous surrounds of The Black Gate at Eclectics. There are rowdy, sweaty crowds crammed into Áras na nGael for Free House. Open Mic Presents is giving the grafters of the local music scene a chance to shine on the Róisín Dubh mainstage. That's not to mention the phenomenal, and ever-present, Strange Brew which celebrated 15 years of Summer Shindig in July. And now, there's another outlet for all the awesome musical talent that calls Ireland home.
A Modern Movement, a new club night, will strive to entice some of the best indie, rock and punk bands operating on the local music scenes around Ireland and pair them with some equally brilliant Galway acts. Once the bands are finished, there will be a DJ playing tunes until late into Sunday morning, making this your one-stop-shop for sonic entertainment.
Event organiser, John O'Connor, says that he has been quietly dreaming it up for a long time. "It was percolating for a good while I think. Then I sat down at Café Express with a friend and, as these things go, we both started listing off a few bands we'd love to see on a bill together. Then it kind of spun out from that. If i'm being fully honest it might even be a bit of a response to how gigs in Galway tend to be finishing earlier and earlier – it's feeling as though a gig isn't a night out anymore. It's just something you do before going home at a reasonable time to make way for whatever is on afterwards. So we rang a few people up and, lucky enough, all the bands loved the idea. Especially the fact it will be on a Saturday, as a lot of the midweek gigs recently stop music-lovers who have work the next day from getting to the show."
And it's not just a great idea, A Modern Movement also has the clout to back it up. The line-up is something special. Vulpynes are a loud, garage two-piece that are starting to get recognition for their live shows. Slyrydes are currently one of Galway's most recognisable acts, plastering honest social commentary over punk foundations and getting a lot of national radio airplay of late (read our interview with the band HERE). Fox Jaw's classic rock'n'roll has a near legendary status among gig-goers after well over a decade in the game. Bannered Mare will bring intricate music with simplistic melodies, complex textures and dissonant lyrics.
So should we be excited to see what these four cracking bands can bring to Galway? John is certainly starting to feel the buzz. "I think I've been quite reserved in my own excitement. Putting a show together can be quite a nerve-wracking thing. Seeing the excitement coming from the bands has been really uplifting and settled my nerves a lot. I got a great message from Fuz (Slyrydes) one afternoon that was just pure excitement, and I think that settled me a bit. So for now it's about the fun side of it all; getting mates in a room, and just enjoying what happens. I mean, being able to bring acts from Dublin, Limerick and Mayo and put them on stage with Galway's very own Slyrydes, you know it will be a fun night."
And with John O'Connor, A Modern Movement is in safe hands. As an avid music fan, radio host and all-round sound fellow, he is well placed to attract some of the best bands in the country to perform on Bridge Street. "The plan so far is to do something every 3 months or so, and try to make gigs a proper event again! I just sent out some emails to some very tasty bands for the next one, so hopefully more fun is to be had."
"Music in Ireland is absolutely amazing recently. I do a show on Tuesday nights at 10pm on Flirt FM called On My Radio and every week I have a full playlist of brand new Irish music. The scene is flooded with amazing acts. There is so much happening, Limerick has great things going on with the DIY LK crowd with bands like Van Panther and Anna's Anchor. Cork has a very cool little neo-soul thing happening with Shookrah, and The Last Vinci boys are keeping the rock flowing down there. While up in Mayo you have Umbrella Records with bands like Bannered Mare and Bury Me With My Money, and the guys over at Bridge of Song putting together some great events up that way. Galway probably has one of the best dance scenes in the country being headed up by Temporary Pleasure and not to forget West Coast Punx keeping the Punk scene making noise."
A Modern Movement #1 is set to be a huge night of music, so we highly recommend checking out what all the fuss is about. If all of the above isn't enough to entice you, the first 30 people through the door will only have to pay €5 for 4 amazing bands and a DJ. €10 thereafter.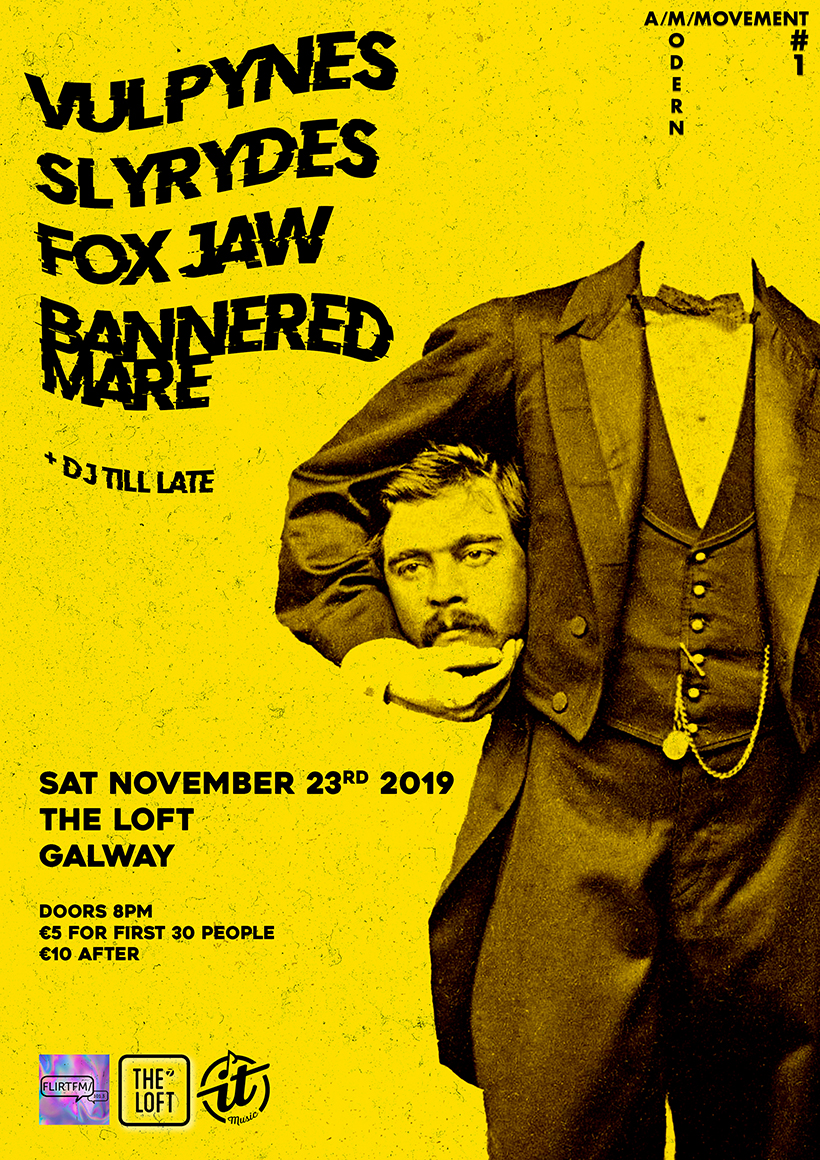 Find out more details on the event HERE.
Have a look at The Loft venue and accompanying Seven Bar HERE.
Cover Photo by Aaron Corr Photography