The junction of Galway's evasive night scene and the genuine kindness of dedicated staff; Caribou Bar is a paradox that flourishes on being familiar yet undefined. With a palpable feeling of comfort as well as curiosity, Caribou entices you to reach beyond convention.
Cohesively miscellaneous chairs and plush leather couches fill the eclectic and candlelit room against the backsplash of emerald green tiling on the bar. A composite iconography portraying beloved women of the 60s hangs overhead, emulating a single patron saint. Jackie 'O', Elizabeth Taylor, and Audrey Hepburn are made one in this avant-garde portrait that evokes admiration and regard. Here, house cocktails are expertly crafted and beers carefully selected. It's a harbour for laid-back aesthetics and authenticity, all fueled by the passion of their team.
"It's very clear that when you come in here we're not necessarily the exact style as any other place," says bar manager Nikki Boyd. This differentiation is vital to the identity of Caribou. Cultivating a beloved following of locals and visitors alike, the bar sets a tone that suspends evenings in a discernible air of electricity. "It's the whole personable aspect and atmosphere of this place... it's not that easy to achieve, but since it's such a grounding aspect of here, we work to have it maintained."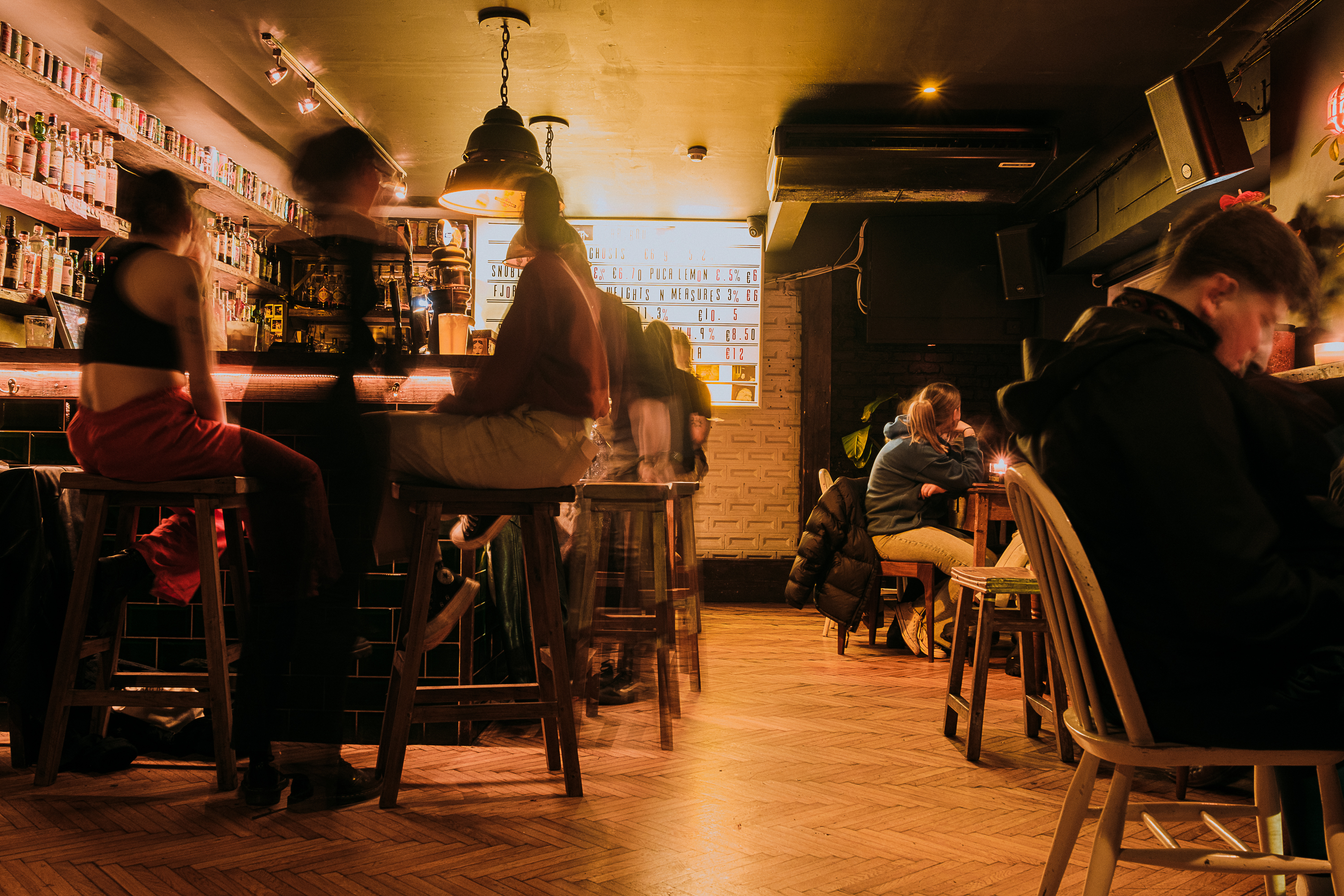 In an effort to preserve this feeling, Nikki notes the most important element is being real and, "sticking true to the character of the place… the main thing is that people feel comfortable, they feel cared for, acknowledged, looked after, and have a great time and a bit of craic."

With this at the forefront of Caribou's ethos, it's easy to see that effort is interwoven into every aspect of the bar. "Everyone who takes part in this set up are very true to themselves and honest. We all treat this place as our home…It's a very personal thing. It's the type of place where you walk through the door and see five heads turn around behind the bar. Then someone runs down to say 'hey what's the craic, what's going on?' that kind of thing.. it's authenticity and being honest about what we do and who we are."
This welcoming atmosphere is only amplified by their assorted selection of craft beers and house cocktails. Tempting palates with unique flavours, their drink menu truly has something for everyone. Choosing beers with a focus on independent breweries, their aim is to introduce customers to new tastes.
Along with a fine selection of beers, their cocktail menu fluctuates with seasons, and is masterfully created by Jack Feeney. "Our house cocktails are very much a big gold star here. Jack does the cocktail menu himself, creates all of his own infusions, syrups… [he] spends ages doing his menu." With winter waning, Nikki says they're getting ready for a new cocktail menu for spring. "We're bringing in spring flavours, weathers getting a bit warmer, things are gonna get a bit fruitier - it's gonna get exciting."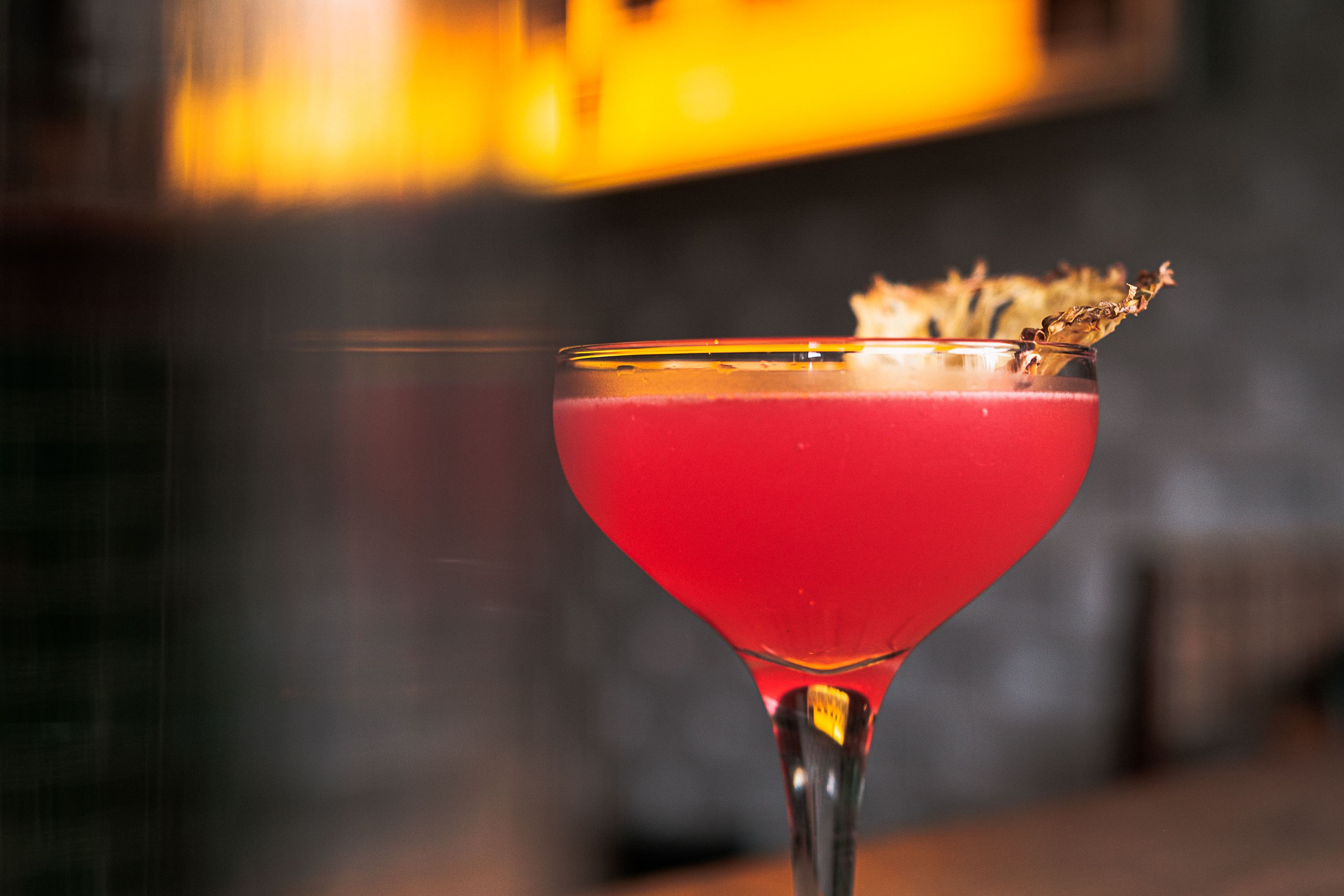 A satiating food menu can also be found at the bar. made up of choices like burgers and fries, Caribou pushes the envelope yet again by putting their own twist on the classics. "Our food menu is quite different from most places…our loaded fried Korean chicken for example, it's such a token of this place." With a full vegan menu also available, they consistently work to provide delicious options for everyone who walks through their door.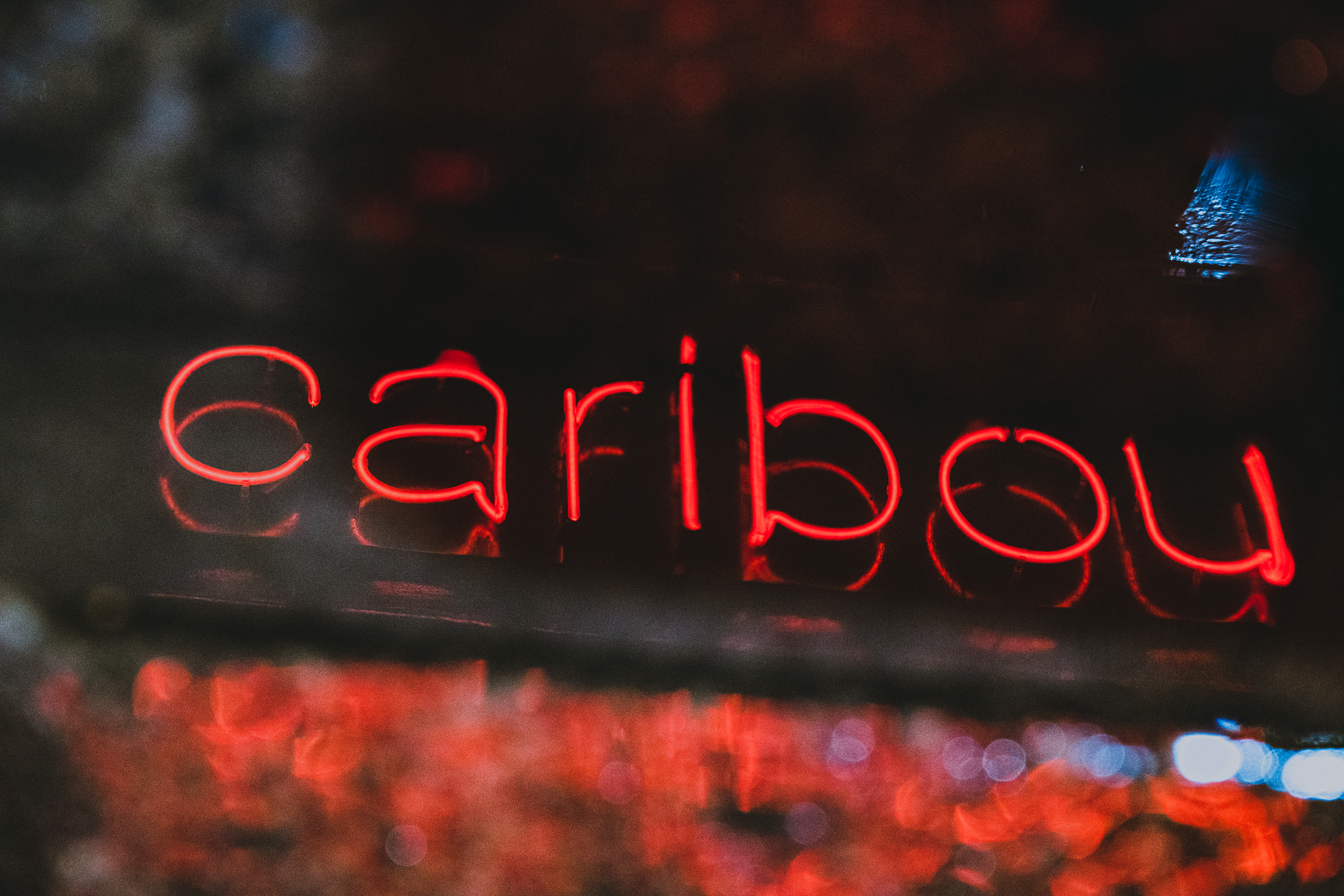 There's an enigmatic feeling of fluidity inside of Caribou. Music is carefully chosen and arranged on the basis of patrons. The soundtrack is used as a tool to build up the spirit and energy. Board games pile up in a large trunk by the door, and are then picked up by guests to spur on the competitive nature of the human spirit. Drinks are mixed, poured, and enjoyed. It's both present and ensuing. A testament to the attention and passion from the staff, the bar is a relaxed and atmospheric haven that excels on every account.
Images by Ciarán MacChoncarraige @ciaranshootsthings
Published on Updated on