Inspiring you to reconnect with yourself and grow in self love and happiness, the new one day mindfulness retreat hosted by Yoga with Misha and mindfulness expert Mariana is too good to miss out on. If you ever feel like you need a break from everyday life and a bit of me-time this FIG Wellness Retreat can work wonders on your mood and overall happiness.
We were lucky enough to take part in the first FIG (Feel, Inspire, Grow) Wellness Retreat so without further ado let's jump right into our day at this restorative retreat..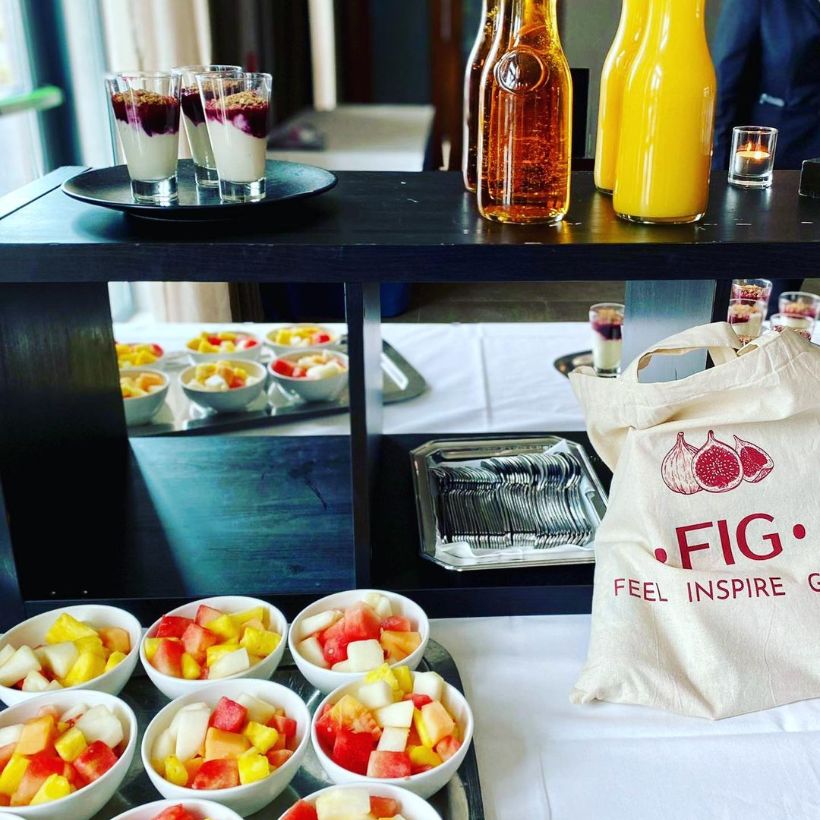 Taking place in one of the gorgeous event rooms in The Galmont Hotel, Misha and Mariana warmly welcomed us into the space and helped get us set up for the day ahead. Over the morning we were introduced to the other retreat members, and got chatting over the nutritious breakfast buffet that was packed with fruit bowls, yoghurt and more. At the table, goody bags full of lovely gifts were laid out for each of us.
Once everyone had gotten settled and our day of mindfulness began. Mariana invited us to sit in a circle and then led us through the process of mindful eating. A practice that involved using the 5 senses to fully appreciate the food before us. With the sun high we went out onto the Galmont's terrace area for a morning yoga class with Misha. It was one of my favourite parts of the day as Misha expertly guided us through each pose as the sun beamed down and calming music played in the background - absolute bliss!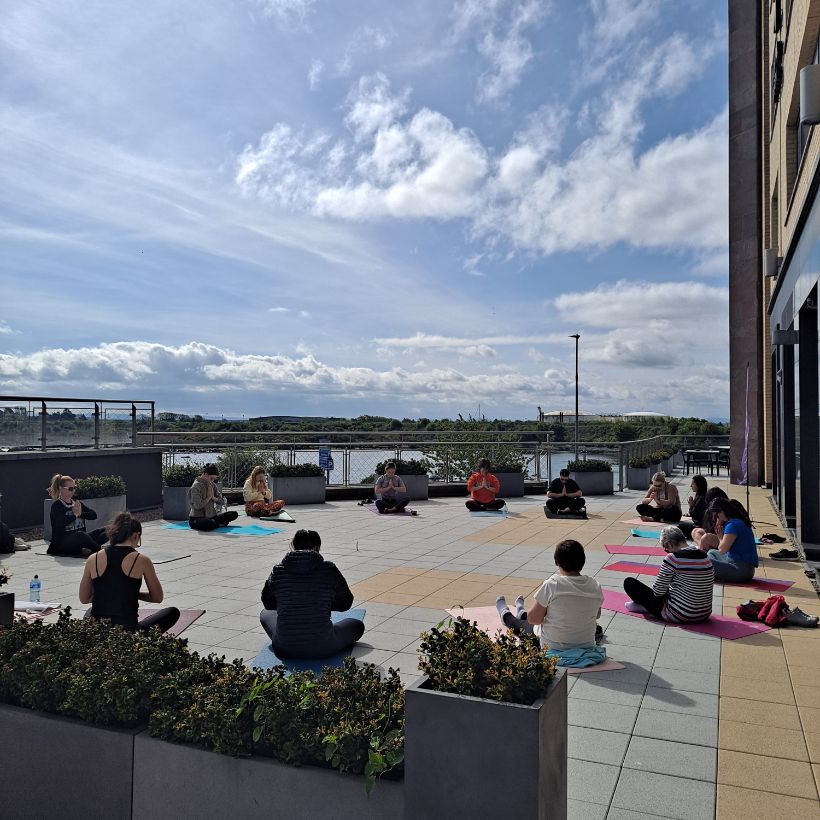 Shortly before lunch, we were joined by the event's guest speaker Intuitive Mindset Coach and Hypnotherapist, Pauline Rohdich. Pauline spoke with us about the importance of a positive mindset, success and how we can say yes to happiness. This eye opening talk showed just how much making small positive changes to your lifestyle can change your whole outlook on life and improve your overall happiness and wellbeing. We were left to ponder everything Pauline had told us over a lavish brunch with vegan and vegetarian options.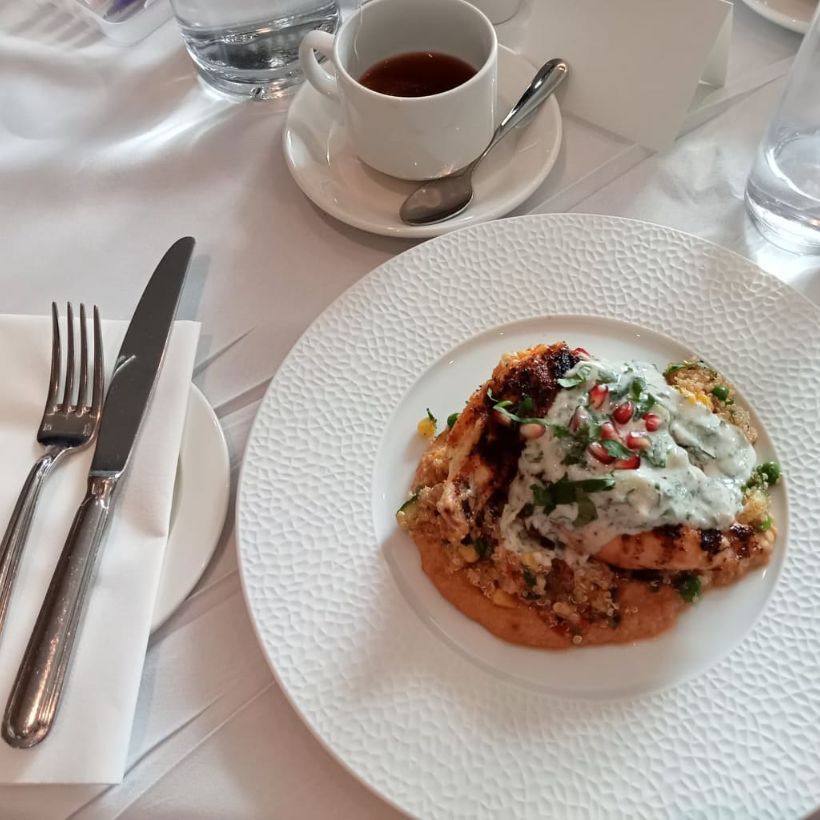 Once everyone was feeling refreshed and re-energised, we donned plastic aprons, covered the tables plastic and brought the paints out! Mariana's creativity workshop was a fun interactive experience to get us out our heads and focus on the easiness of painting our own piece of art. We each painted a sunset and added our individual unique touches to the design.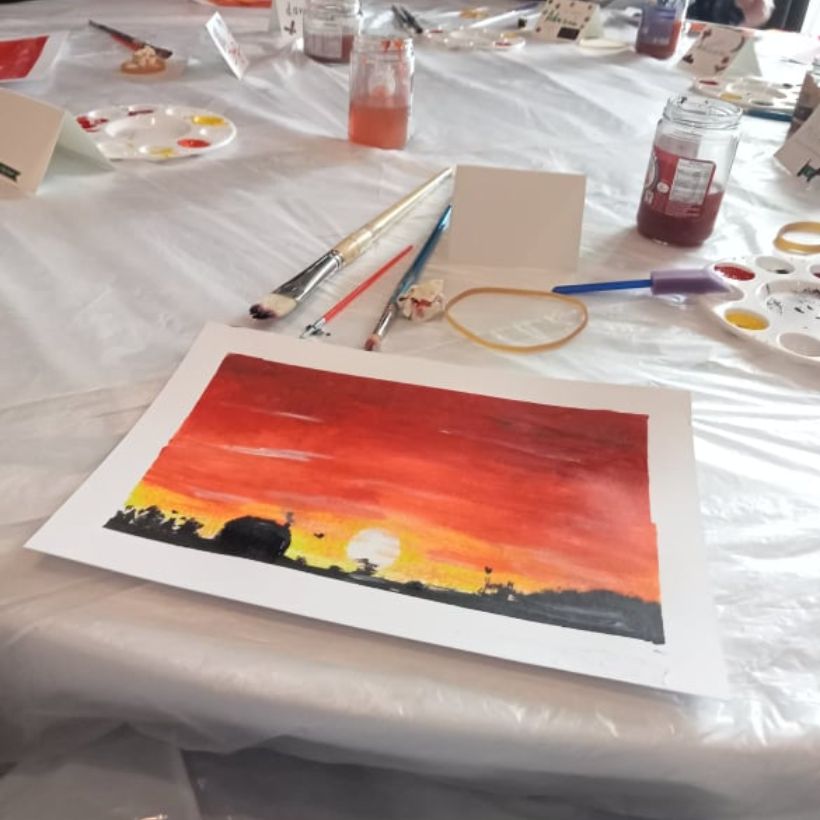 To finish off our day, Misha set up a relaxed ambiance by closing the curtains and setting lit candles in the centre of the room and invited us to unwind with some group meditation. The meditative practice gave us the chance to refresh our bodies and minds by breathing in appreciation for each part of our body. The calmness of this experience allowed us to enjoy some relaxation before going back to our usual daily habits. We almost fell asleep during the meditation, and if you hear that we did, it really wasn't us…
After everything was said and done, the retreat came to an end and we certainly felt better for having taken part in it. It was lovely to meet everyone and to make new friends in the group, we were all busy exchanging contact info and making future plans to meet up again. Joining Misha and Mariana on the terrace once again we gathered together for a group photo before going our own ways, everyone feeling refreshed and happier thanks to this incredible retreat.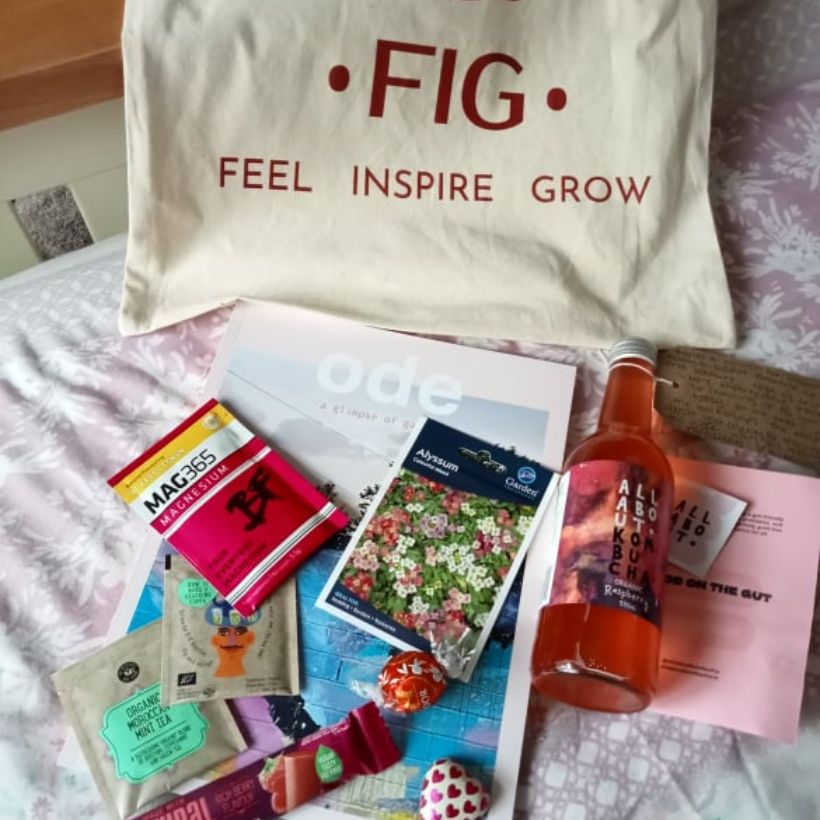 If you would love to give yourself a bit of me-time at a FIG Wellness Retreat, there is another one taking place next June 19th which will consist of yoga practice, EFT tapping, mindfulness, creative workshop & sound bath. Don't miss out on this fun yoga and mindfulness retreat and book your spot at it here.
With the success of her Yoga by the Ocean classes and her first FIG Wellness Retreat, Misha also runs a number of yoga classes in her brand new studio in GAA Handball Salthill Club, by Pearse Stadium on Rockbarton Court. Misha offers an incredible annual membership offer that gets you access to 8 studio based yoga classes of your choice and unlimited yoga by the ocean all for just €53 per month, more on that here.
Follow her on Instagram @figwellness.ie, and @yogawithmisha.co for all the latest updates or head over to their Facebook and give them a like and a follow.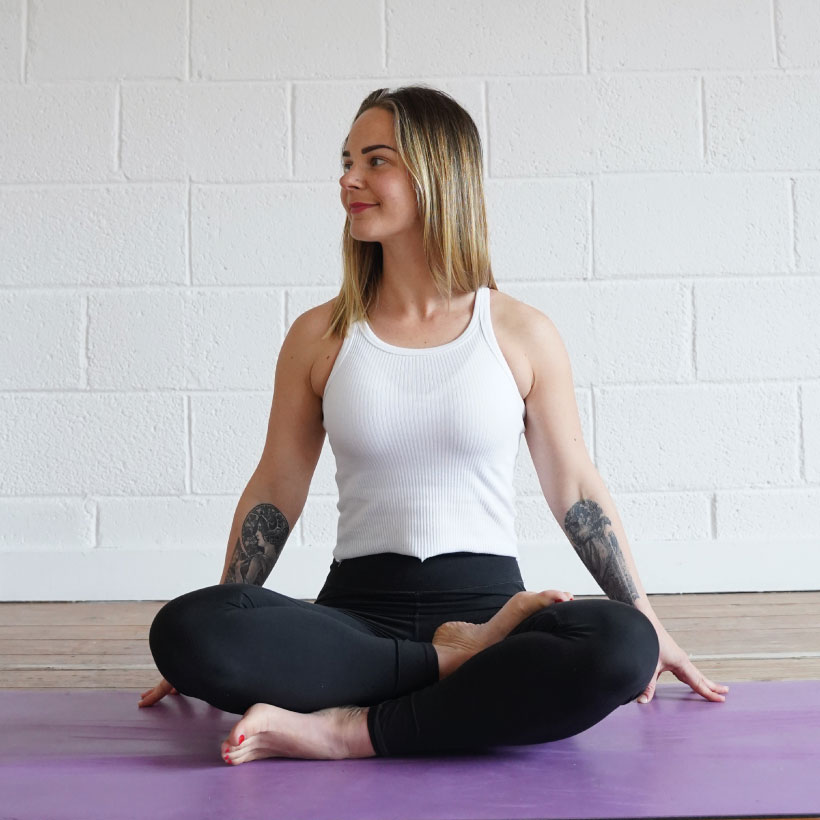 Published on Updated on