Summer holidays, bank holiday weekends, mid-term breaks... If you're looking for a safe, fun place for wound-up children to get out of the house and burn off some energy, we've got an answer for you. Luckily Galway is full of activity centres and outdoor parks, where kids can belt around to their heart's content without breaking anything, and come home wiped out. If it's a soft day and you're looking for somewhere to shelter indoors with the kids, check this list of rainy day play options in Galway. 
The Enchanted Forest
The Enchanted Forest is set in the Kylebrack Woods, near the Slieve Aughty Centre in Loughrea. It's a magical place in a fairy forest, with hidden groves of native trees, a flowing stream, and lots of secrets to be discovered! Find fairy doors, gnome-homes, and maybe discover some of the animals that live there too.
On visiting, each child receives an Enchanted Forest Pack which includes a forest map, wishing tree hanger and fairy dust. For children ages 5 and up, you can book a pony ride to the gates for an added €10 per child. Afterward, it's just a short stroll to the Three Towers and Eco Kitchen at the Slieve Aughty Centre for food and re-fueling before heading home.
Burren Nature Sanctuary
The Burren Nature Sanctuary in Kinvara is an interactive centre where you can explore the natural history and beauty of the Burren. Take on the Burren Challenge zip-line, or monkey around on the adventure playground. Afterwards, take the 1K Nature Trail, a gentle loop walk where you can feed the sheep, goats and Emilia the mini-pig! Their Botany Bubble also offers a fun and educational opportunity to learn about the Burren's unique flora. When everyone is tuckered out, the Sanctuary Café offers delicious, wholesome food.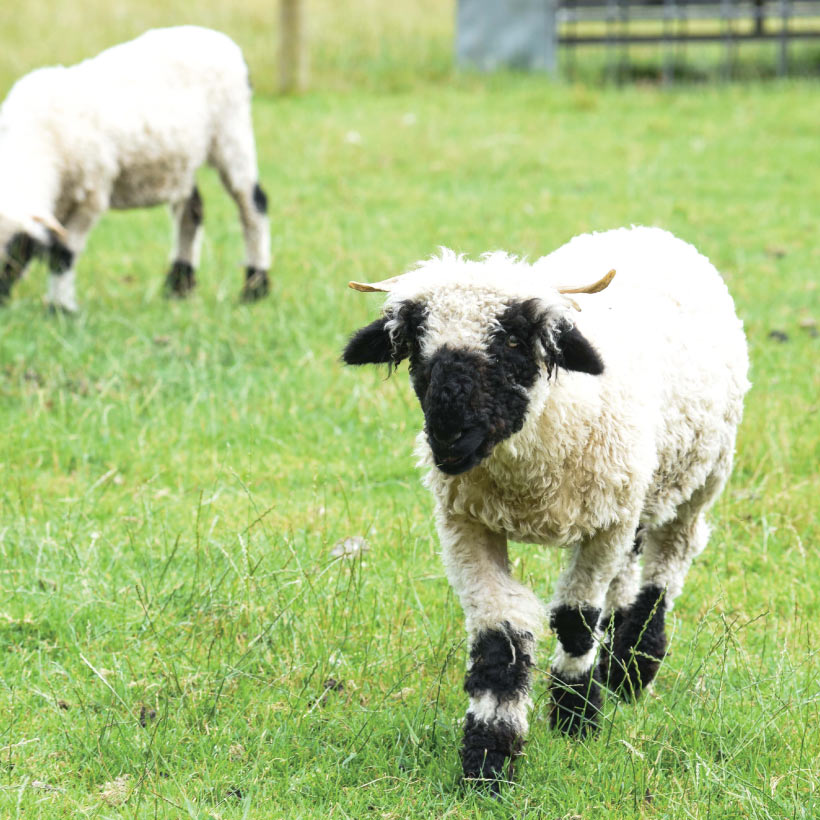 Turoe Pet Farm
Brigit's Garden
The award-winning Celtic gardens in Roscahill encourage visitors to get outside, learn, and explore the natural magic of the place. Each garden is themed around the seasonal Celtic festivals, surrounded by eleven acres of native woodland and wildflower meadows. Explore nature trails, ogham trees and a children's discovery trail, including a live willow play area, an ancient ring fort, medieval roundhouse, and Ireland's largest calendar sundial. Afterward, head to the Garden Café for tea and treats!
Turoe Pet Farm & Leisure Park
Lots of hands-on fun awaits at Turoe Pet Farm in Loughrea. They have a huge inflatable city to play on, a soft play area for climbing, bouncing, and jumping. Of course, the main attractions are outdoors, where families can explore the pet farm! Feed and pet the goats, llamas and other farmyard friends, and snuggle the local bunny rabbits. Have a picnic at the outdoor picnic area, or take a stroll on the fully-accessible nature trail.
Pallas Karting & Paintball
For slightly older kids, Pallas Karting in Tynagh, Galway between Loughrea and Portumna promises a fun afternoon of competition and adrenaline! Children ten and up can hit the 500m outdoor track, and anyone over 16 is welcome to the enormous 1500m track. They also offer paintball for adults and splatball, which is a slightly less intense option perfect for those ages ten and up.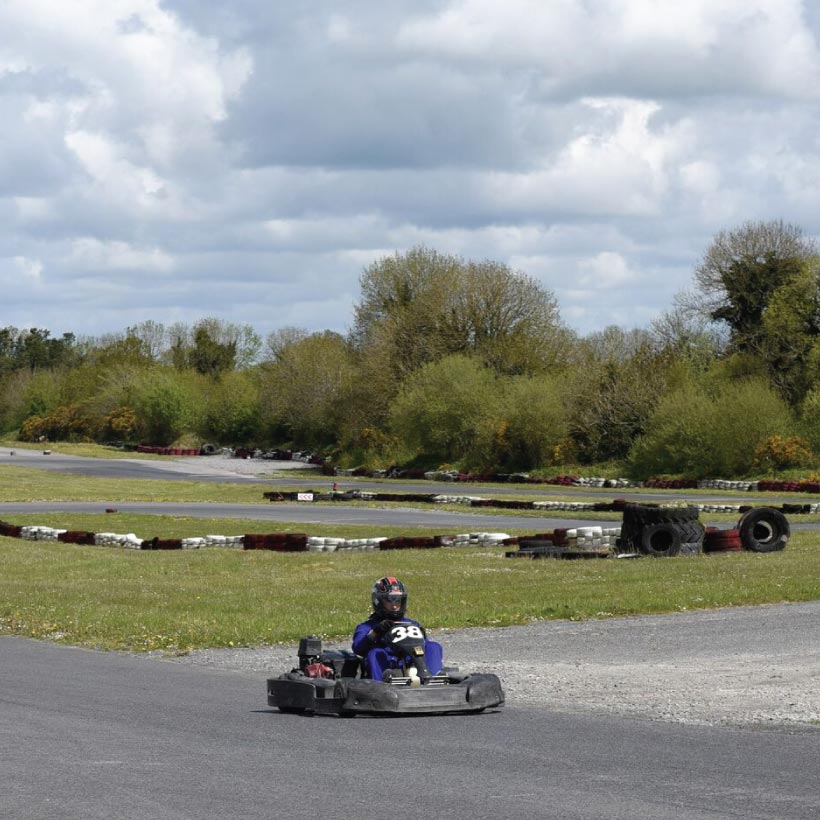 Pallas Karting
Kidsplace
Soft play centres are always a great option to while away a couple of hours, and a handy way of getting the kids to tire themselves out at the same time! Kidsplace is one of our favourites. Located in Briarhill, with loads of parking and great coffee, they have a 500m2 indoor play centre which will provide hours of entertainment for your little ones and hopefully give you a break for a short while.
Eile Mental Activity Park
Eile Mental Activity Park in Furbo is Ireland's newest activity park, with offers of Archery, Disc Golf, Zorbing and Paintballing. It's the perfect spot to get the kids using up all that excess energy and having huge amounts of craic all at the same time. Great as something different for your kid's birthday party as well!!
Loughwell Farm Park
Loughwell Farm Park, Moycullen has long been a favourite with families in Galway. Great whatever the weather it's packed full of fantastic activities for children. With a huge 12,000 square feet of indoor entertainment including a mega indoor play structure, skittle lanes, an indoor construction area and an indoor didi car track (our personal favourite)! There is loads of outdoor fun to be had as well; kids can play in the huge timber covered sand pit, take a ride on the pony and trap, score goals in the fantastic new penalty shoot out area and go for a spin around the farm on the very cool barrel train!!
Killary Adventure Centre
If you're into planning ahead, book the family in for a morning or afternoon activity in Connemara! Killary Adventure Co. offer mud-running, mini waterparks, archery, laser combat and lots of outdoor fun. Not all activities are suitable for all ages, so be sure to request something that fits your family when booking.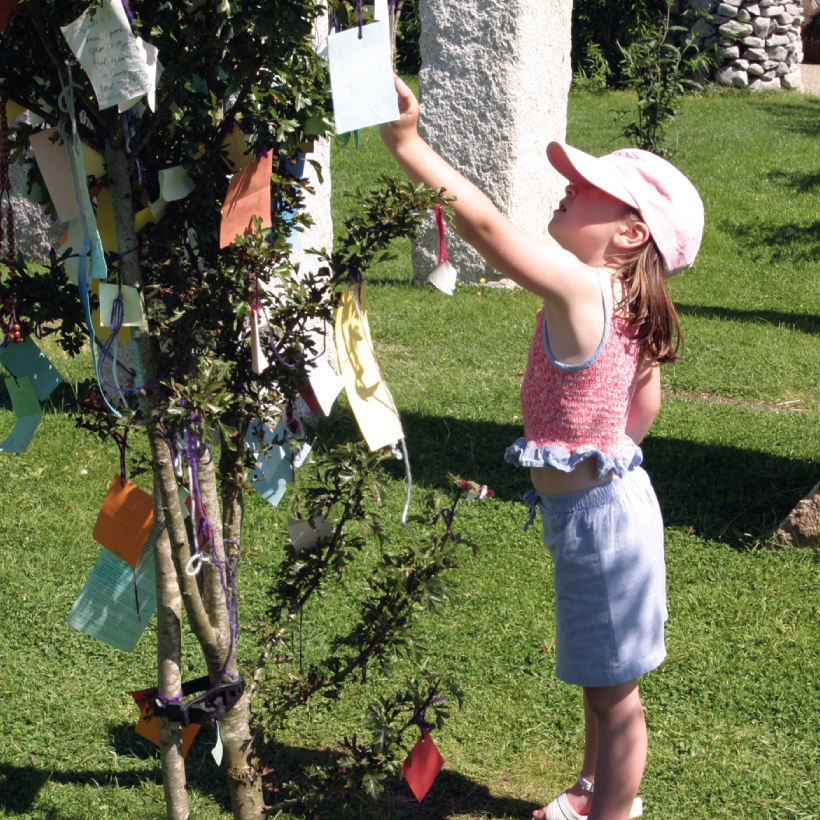 Brigit's Garden