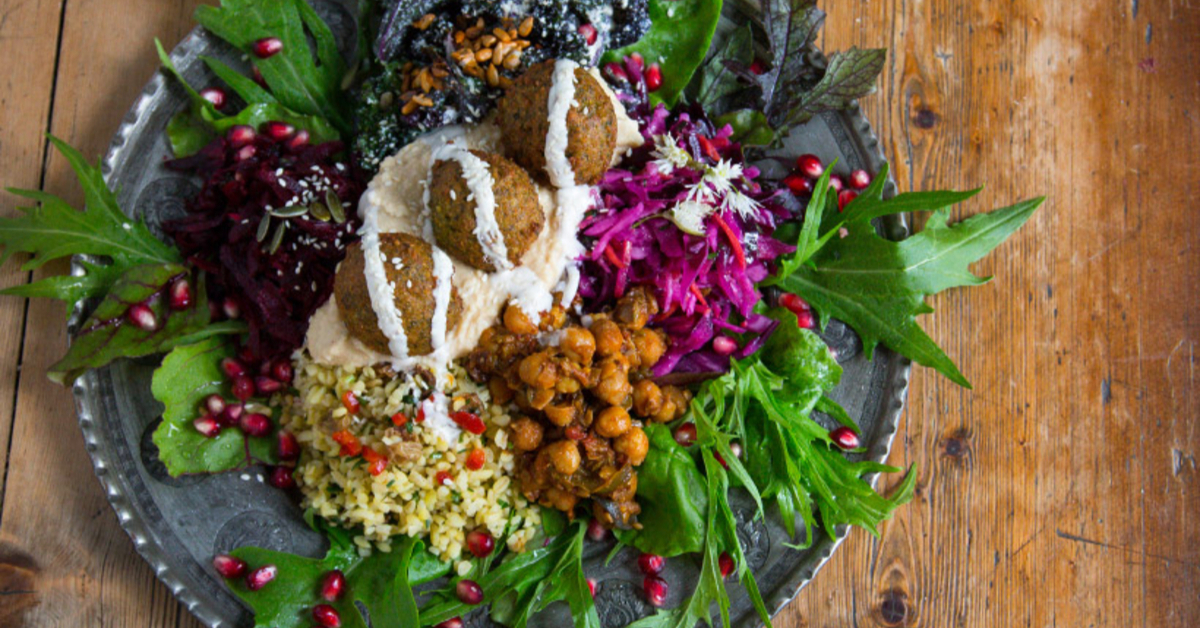 9 HEALTHY FOOD OPTIONS IN GALWAY
Dining out doesn't have to mean fast food! We know that sometimes you just don't have the time or the energy to cook for yourself, but you don't want to ruin your diet either. So here are the best spots in Galway that serve delicious, healthy meals and treats!
The Gourmet Offensive
There are many health benefits to cutting down on your meat intake; lower cholesterol, reduced risk of heart disease and better weight loss. And with a trip to TGO, you won't even miss the meat! Their falafel is just gorgeous, bursting with flavour and beautifully crispy on the outside. Take those falafel and stick them into a salad box with fresh leaves, hummus, tahini and some pickled veggies – you're on to a winner! Their vegan burger is fantastic too.
12 Mary St // MORE
Hooked
When you are craving fish and chips (which is a regular occurrence for us), a dish from Hooked is exactly what you need to satisfy your desires while keeping it healthy and fresh. Ditch the batter and try their grilled fish of the day which is always flaky and oh so tasty. Another great option is their Baked Silver Hake with spiced quinoa & Connemara seaweed crust, served with a pickled vegetable salad. They have great vegetarian options too. With one location in Barna and another on Henry Street, you can avail of their healthy food no matter what side of the city you are!
Barna & Henry St // MORE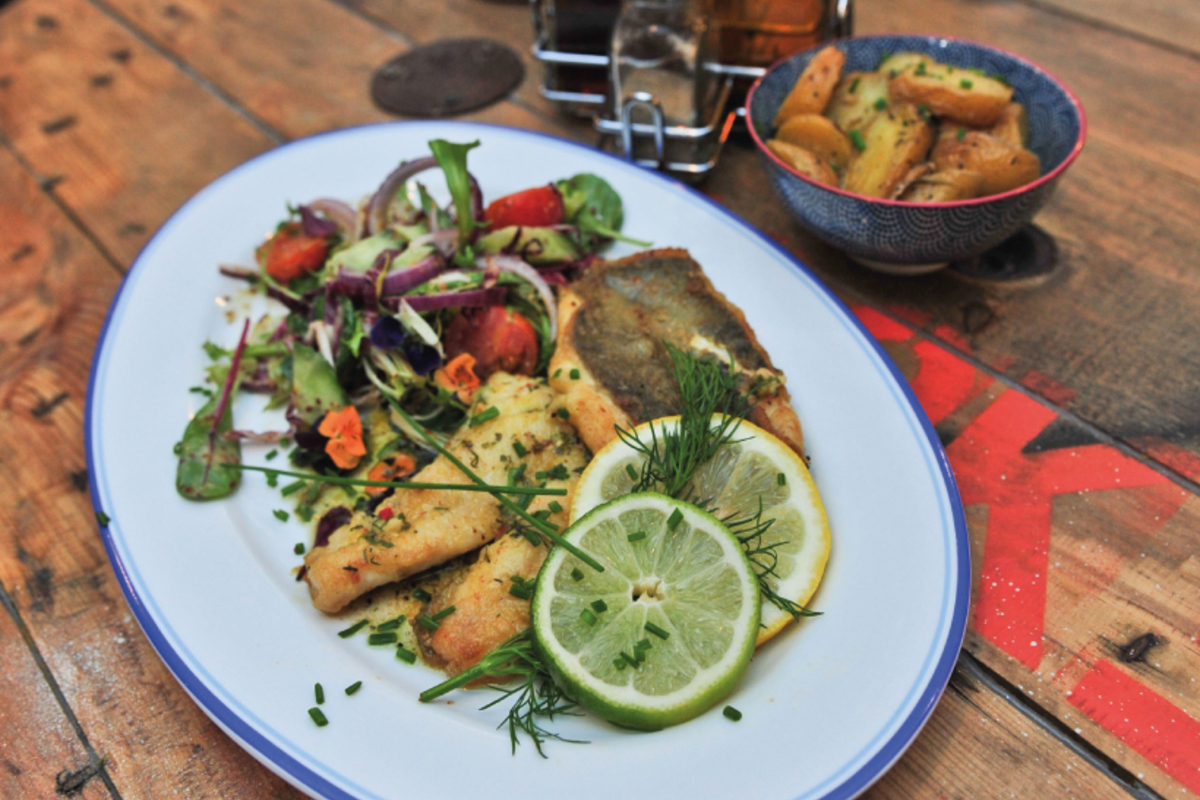 Freshii
Freshii's first Galway location is becoming a very popular spot for healthy foodies. There is great variety on their menu from soups to burritos. But their salad range is the real game changer! Their Market Salad is an explosion of flavour with spinach, quinoa, feta cheese, dried cranberries, beet slaw, carrots and honey dijon. Or their vegan-friendly Umami Salad features kale, brown rice, avocado, edamame, mushrooms, cucumber, cabbage, carrots, flax seeds and ginger miso dressing. The blend of tastes and textures make these salads the perfect filler for a quick lunch break. You can even finish off the meal with some frozen yoghurt as a much healthier alternative to ice cream.
Cross Street Lower // MORE
Café Temple
This social café is dedicated to the local community with profits going to charity, and all of their delicious food made using the best of local and Irish suppliers. Their impressive menu puts a focus on healthy eating and fueling your body the right way. For breakfast they serve up the likes of protein porridge and buckwheat pancakes. At lunchtime, you can treat yourself to their Baked Sweet Potato and spicy fried Black Beans. They also serve a full range of fresh juices, smoothies and "roughies", which have all the tastiness of a smoothie with added fiber. Using only organic ingredients with a lot of vegan options, Café Temple is a great choice for all green eaters.
Corn Store, St Augustine Stret // MORE
The Kitchen
The Kitchen is a vibrant café and bistro in one of Galway's best spots; overlooking Spanish Arch and the River Corrib. They are passionate about good, clean food and cook all of their dishes from scratch using locally sourced ingredients. Their lunch menu is absolutely jammed with stunning salad options, from veggie fritter Mezze Plates to protein-filled Super Salads with pickled courgette, nutty quinoa, beet hummus and more. This is good food with superb flavour in gorgeous surroundings.
Galway City Museum // MORE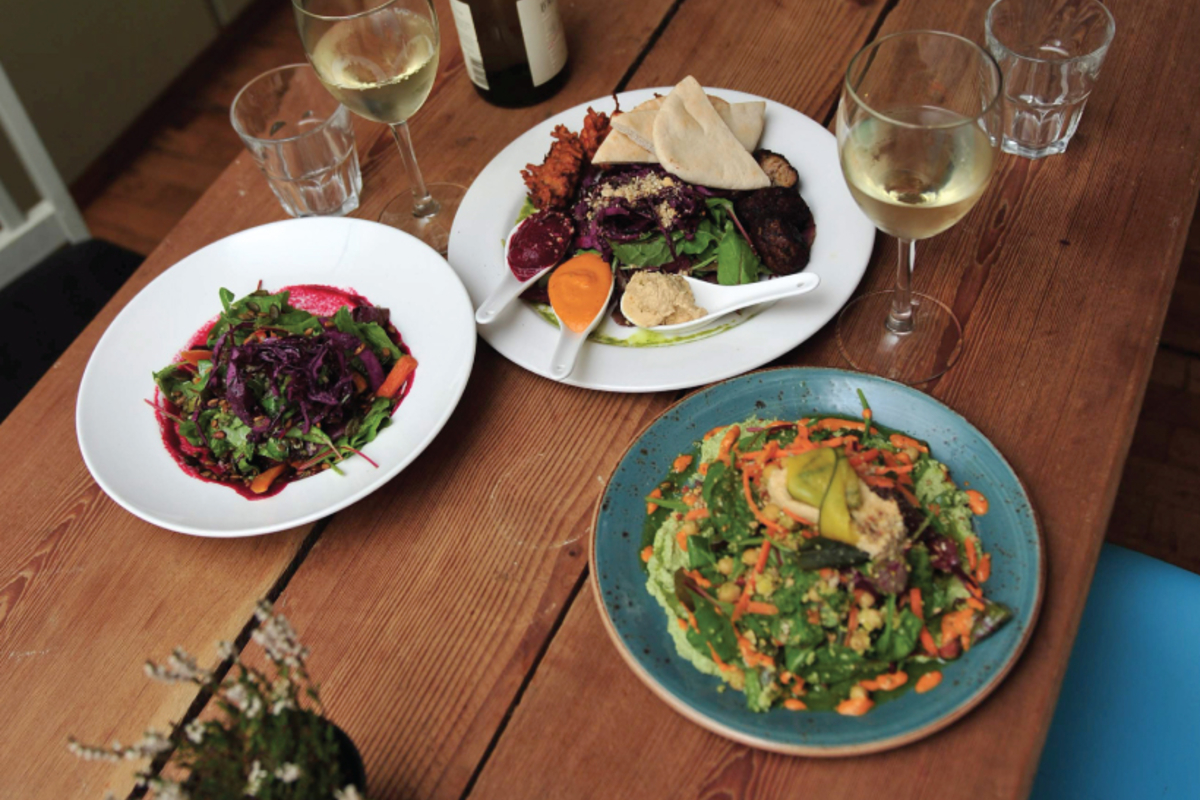 High Café
Situated on the first floor overlooking the crowds of Galway's streets, High Café is a great place for people watching and for a wholesome feed. Their Mediterranean and Moroccan inspired menu has a great variety of dishes that will suit all tastes. But for the health conscious among us, their Vegetable Tagine is a beautiful warm mix of root veg, chickpeas, broth and olives. It will make you feel all warm inside but won't ruin the diet! Or you can try their exotic couscous dishes with aromatic spices and bright vegetables.
2 High Street // MORE
Boojum
Boojum has practically become a staple diet among the students of Galway since it opened back in 2013. And now it's healthier than ever as you can choose their delicious (and filling!) vegetarian Three Bean Chilli to stuff your burritos with. They also have a limited edition Veganuary option that's made with nutritious sweet potato and lentils so is packed with plant-based superfoods! You can cut down on your carbs and make the meal even healthier by swapping your burrito for a salad bowl; it's just as tasty but much lighter!
Unit 1 Spanish Parade // MORE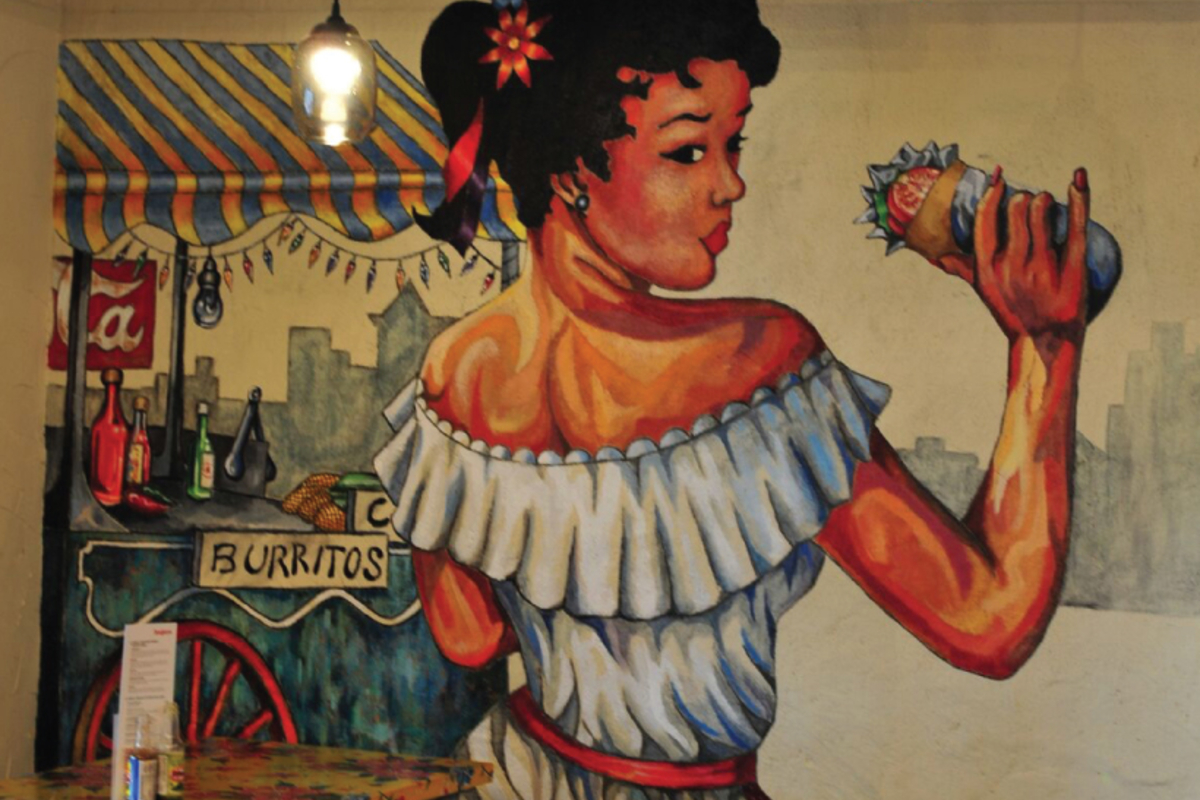 Kappa-ya
Sushi is truly an Asian delicacy, and we love the way they roll at Kappa-ya! Sushi is a great, light option for a meal that won't leave you feeling bloated. Kappa-ya's authentic Japanese menu keeps things simple with four types of delicious sushi served with soy sauce and a side of pickled ginger (which is optional, but you'd be mad to miss out on this strong, zesty taste!). You can add a bowl of miso soup which is warm and hearty but also great for the gut and digestion.
4 Middle Street // MORE
Seacrest Kafé
This local neighbourhood café situated on the Shangort Road in Knocknacara is the perfect spot for a quick break from work or a cosy catch up with friends. They have lots of scrumptious healthy options for you to choose from. Give their Protein Pot a go – filled with beans, a poached egg and leaves, it is guaranteed to keep you energetic and full all day long. Seacrest Kafé's Turkey Wrap is a leaner alternative to your lunch-time sambo and includes roast peppers, sriracha chickpeas and avocado. Delicious
Shangort Rd // MORE