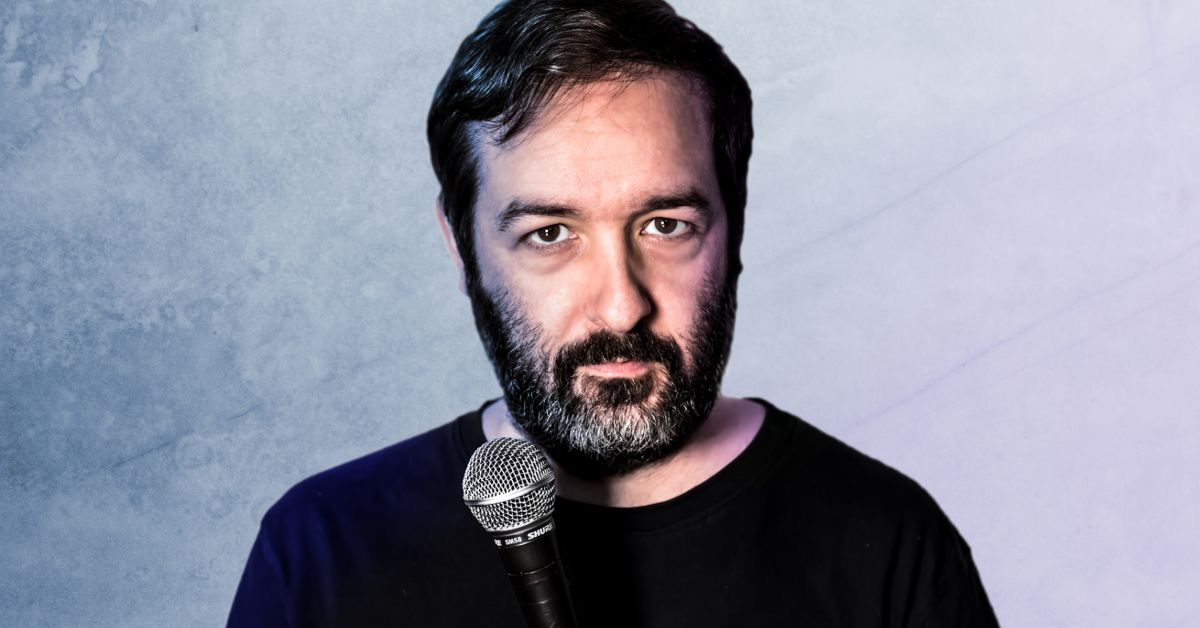 9 Essential Comedy Gigs in Galway in December
If you're looking for a laugh this winter, Galway is your one stop shop. Notorious for its consistent love of comedy and stream of comedians coming to visit, it's clear it doesn't just stop at the annual Comedy Carnival. Check out all the bits and pieces lined up around town to finish off the year with a belly laugh and a pint.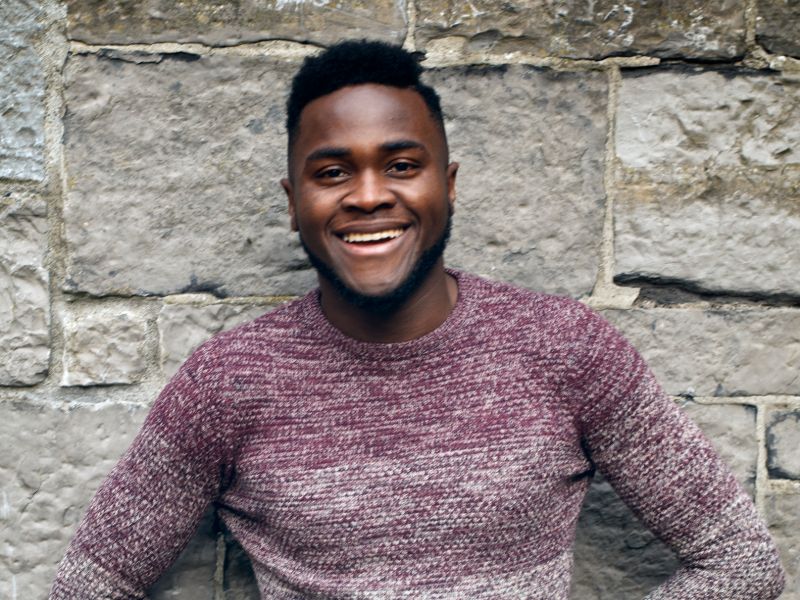 Catch the 'Charming and energetic' Emman Idama at Comedy KARLnival
Comedy KARLNIVAL falls every Tuesday in the Róisín and this week Karl graces us with Emman Idama, Michael Downey, and Leonie McDonagh. Emman has performed at the Comedy Carnival, Electric Picnic, Forbidden Fruit and even Longitude, alongside RTÉ's Republic of Telly and Des Bishop's 'This is Ireland'. Michael Downey was a finalist on 'So You Think You're Funny?' and Leonie McDonagh has been branded as a comedian 'with verve and attitude'.
When: Tuesday 19th November
Where: Róisín Dubh
€€: €6 (in advance) – €8 (on door)
Get charmed by the hottest ticket, Damien Clark
Huge on the scene of Irish & UK comedy clubs, Damien has also been featured on Republic of Telly, The Savage Eye, and also co-hosts online talk show SportsJOELive. He's joined by Richie Bree, a staple of the Irish comedy scene as the resident host of Cherry Comedy in Whelan's. Last but not least, Ian Burke, a lover of one liners and dark humour (no more than the rest of us!) joins the two for a guaranteed night of belly laughs.
When: Tuesday 26th November
Where: Róisín Dubh
€€: €6 (in advance) – €8 (on door)
Laugh with the stars of the future at 'Stand Up and Be Funny'
Ray D'Arcy and RTÉ have put together a new talent show, to see who has what it takes to be Ireland's next big comedian. As per usual in the Róisín, it's hosted by the 'achingly funny' Karl Spain. While the final stand-off takes place on RTÉ One this December, the west of Ireland leg takes place in our beloved Róisín Dubh.
When: Thursday 28th November
Where: Róisín Dubh
€€: Free


Manic laughter throughout the crowd is inevitable at Joe Rooney
Best known for his very noteworthy roles on Father Ted and Killinaskully, Joe Rooney touches down in Galway again and will prove he's certainly not an ordinary Joe. Joined by Robbie Bonham and Niall Horisk, Bonham has been in the Irish comedy scene for >15 years, and is even a published writer and cartoonist! Horisk is a regular on the Galway comedy scene, and after managing NUIG's Comedy Society, it's clear he knows exactly what he's doing. Hosted by the one and only Karl Spain
When: Tuesday 3rd December
Where: Róisín Dubh
€€: €6 – €8
Relate to Ger Stauntons West of Ireland humour at 'Róisín Dubh Comedy'
Although he has been dubbed 'One of the best comedy writers in Ireland' by The International Comedy Club, this is Ger's first ever solo show in Galway. Bringing new material, and of course the best bits from 2017 & 2018 at the Edinburgh Fringe Festival, it's not a night to be missed.
When: Friday 6th December
Where: Róisín Dubh
€€: €12

Have the ultimate craic at Bingo Loco
The notorious Bingo Logo is returning to Galway this December. Buckle up for the funniest bingo night you could dream of, with prizes like holidays, to cars, and even lawnmowers. You will be joined by an MC who is compared to 'Conor McGregor as a holiday rep in an adults-only Majorca hotel' by JOE.ie. As we're sure you already know, this is not one to miss.
When: Friday 6th + Satuday 7th of December // Friday 27th December
Where: Black Box Theatre // Galmont Ballroom
€€: Fri €22.70 Sat €27.70 // Fri 27th €27.70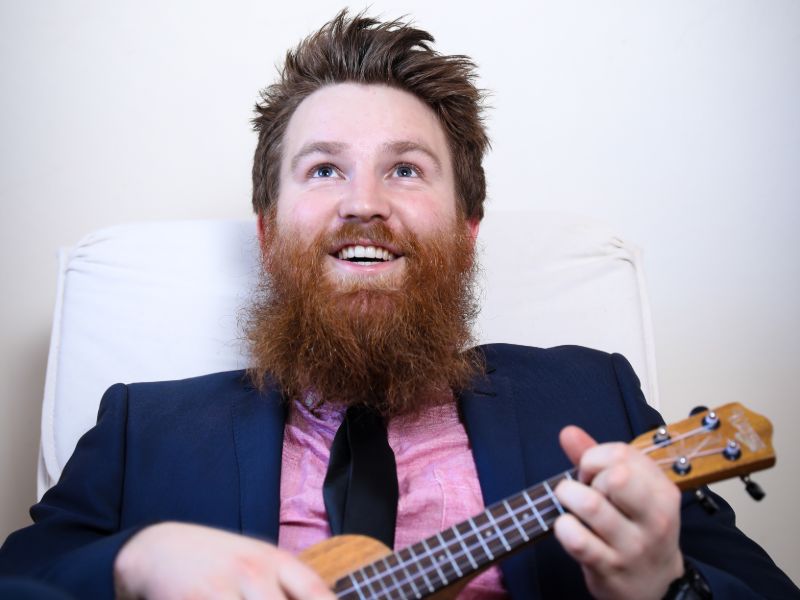 Laugh at 'side-splittingly funny' jokes from Steve Bennett
Hosted by the beloved Karl Spain as per usual, Comedy KARLnival presents someone special. From his charming wit to musical comedy, Bennett comes to Galway with a packed out run from Edinburgh Fringe Festival, Austrailian festivals, and basically every Irish festival on his shoulders, he's clearly doing something right. He's joined by Aideen McQueen, AKA one of Ireland's top female stand ups, alongside up-and-comer Kevin Kennedy joining the lineup for the night.
When: Tuesday 10th December
Where: Róisín Dubh
€€: €6 (in advance) – €8 (on door)
Fathers unite for Dave Elliot as he tells tales of parenthood for Róisín Dubh Comedy
Dave Elliot's one man story of parenthood 'DAD' makes its way to Galway after being branded as 'one of the stand out acts on the Northern Irish Comedy Scene' by the Belfast Telegraph. Guaranteed to be relatable to many and funny to all, make sure you get down to this show this December
When: Friday 13th December
Where: Róisín Dubh
€€: €10
Laugh before Pat McDonnell even says a word….
Known for his appearances on Father Ted, Moone Boy, Naked Camera, and writing/appearing on The Savage Eye, Pat McDonnell has been a staple in the Irish comedy scene for some time now. His vacant stare and innocent demeanor make for the perfect recipe of laughs. Joined by 'Mayo's most charming ball of misery' Bob Hennigan, and 'Show Me the Funny' finalist Amy Walsh, this is a lineup 100% guaranteed to give you the belly laughs you deserve
When: Tuesday 17th December
Where: Róisín Dubh
€€: €6 (in advance) – €8 (on the door)