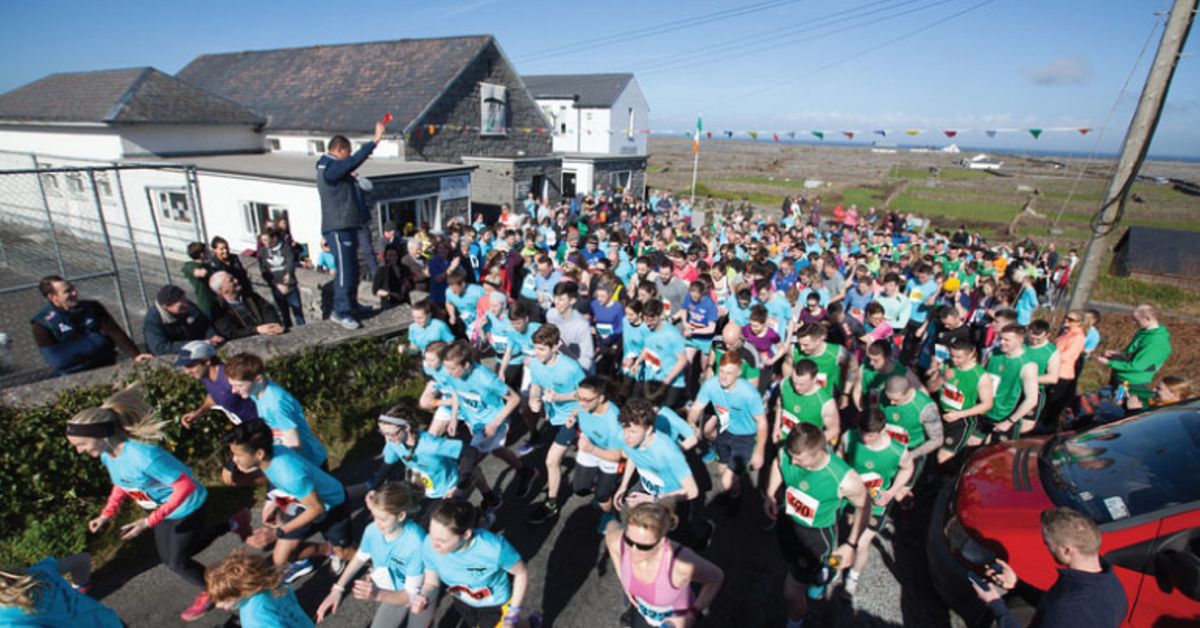 7 reasons you won't want to miss Inis Iron Meáin 2019
Now in it's 16th year, the annual Inis Iron Meáin 5km, 10km and 12km race is always a great day out. Here's just 7 reasons you won't want to miss this year's event on March 9th.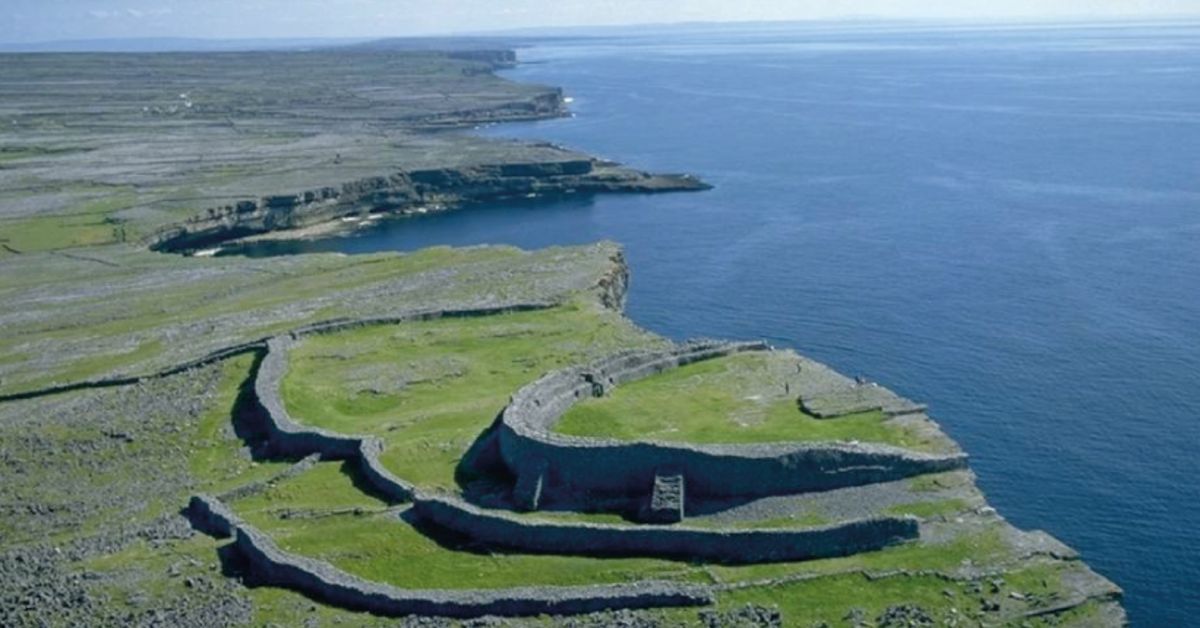 1.Inis Meáin
If you haven't set foot on the middle (and best) of the 3 Aran Islands, here's your chance. If you've previously visited, there's no doubt you're itching for an excuse to return to this Atlantic Gem. The island which can be accessed via ferry from Ros a Mhíl or by air with Aer Arann from Indreabhán. It is the least populated of the 3 Aran Islands. But the stunning scenery and serene atmosphere which once appealed to writers and artists such as J.M Synge has never lost it's magic. But don't take it from us, come see for yourself.
2.20×20
This year is a special year for Inis Iron Meáin as we participate in the 20×20 nationwide campaign. On March 9th #showyourstripes and join the movement to increase female participation in the event by 20%. We look forward to the challenge of bringing the campaign to the western seaboard and to the Gaeltacht community on the island. Come along with your mothers, daughters, sisters, nieces and friends.
3.Seachtain na Gaeilge
Falling on March 9th this year Inis Iron Meáin 2019 is an official event of Seachtain na Gaeilge 2019. Is there anywhere better to use your cúpla focal than amongst the island Gaeltacht community? Mórán nó beagán tabhair leat do chuid Gaeilge. Show off your Cúpla Focal as you run around the island (or maybe save your breath and use them at the finish line).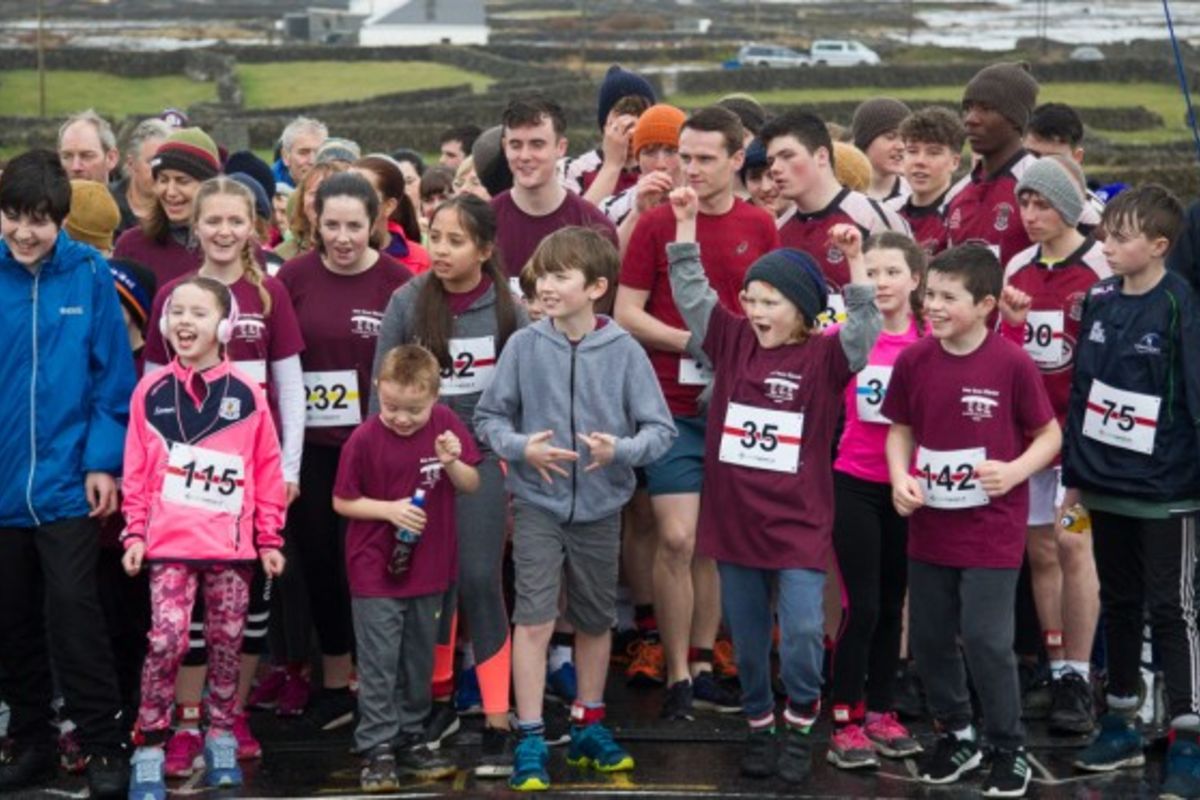 4. Coláiste Naomh Eoin
The 40 student secondary school that breathes life into the small island community is the main beneficiary of the proceeds of the event. Every year the school welcomes both local students and students who move to the island from the mainland. In order to continue to provide the top class education that Coláiste Naomh Eoin provides as well as playing a key role in the success and viability of the island, the school depends on this annual fundraising event.
5.Instagram
Our promise to you is simple- not only will you get to take part in a brilliant event and receive a great goodybag (if you register online today), you will be guaranteed a top class Instagram pic for your grid. The beautiful stone wall landscape and the stunning beaches will act as the perfect backdrop to your pre-race selfie, post-race if you're brave or mid-race if you are on that other level! #InisIronMeáin
6.Under 12s run free
Yep, you heard that right. When you register for Inis Iron Meáin 2019 you get to bring your little one along for FREE. Make it a family affair and get the whole family to take part. #FitFam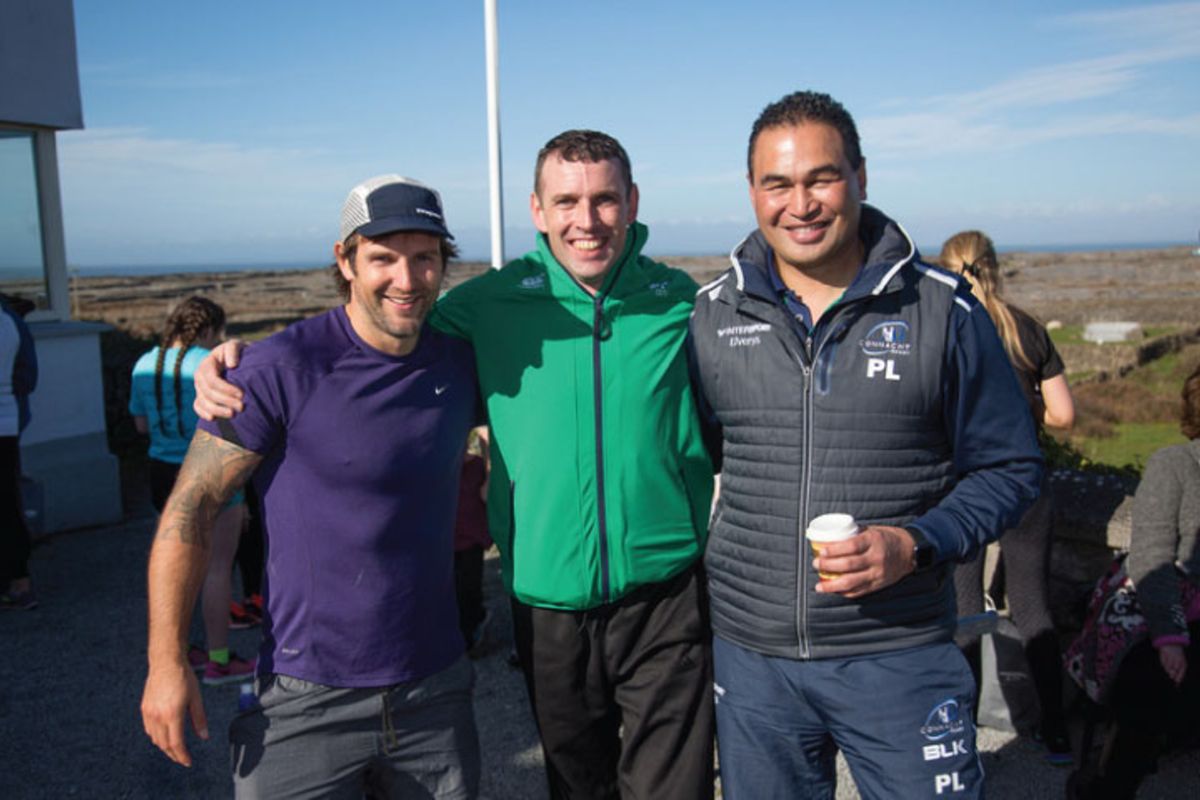 7. Who's who

Inis Iron Meáin has been known to attract some familiar faces over the years. Previous years have seen Connacht Rugby manager Pat Lam, the army, the trainee Gardaí Síochána, ….. Starspot as you run, you never know who you'll see on March 9th. Now that'd make for an extra special Instagram!

7(b)/8. 7 just wasn't enough

And above all you'll get to part take in the original island 5km, 10km or 12km road race. The stunning scenery and wonderful atmosphere will make it all worth it when you cross the finish line. It has been said, that the refreshments in the local hall afterwards are some of the best apres-race refreshments in the country. That's enough of an excuse to register for Inis Iron Meáin 2019 today. (And if you feel like making a weekend of it, the celebrations won't disappoint!)

For more information and to register for this year's event,click here