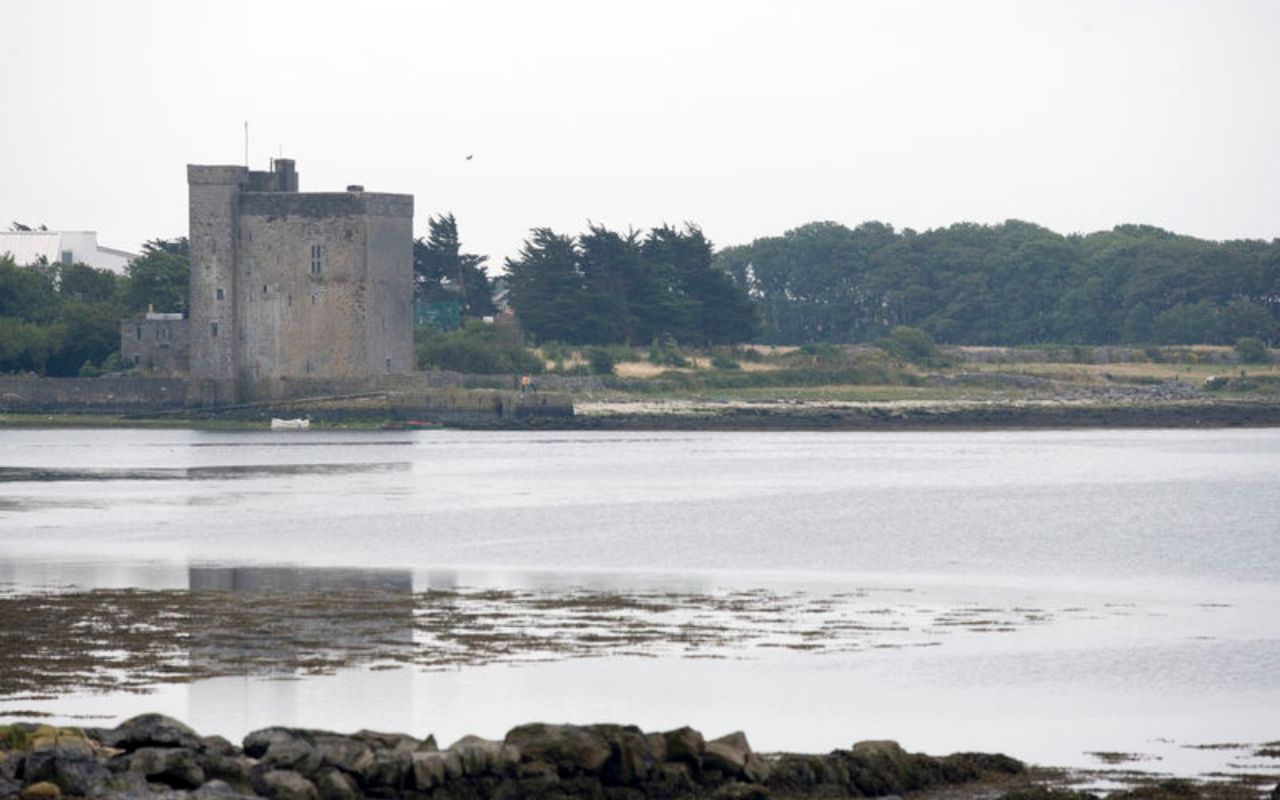 6 Reasons to Explore Oranmore!
Just 10 minutes outside of Galway City, the beautiful village of Oranmore is the perfect location for a weekend away or just an afternoon adventure. It's a peaceful location but you won't be stuck for things to do. Check out our suggestions below!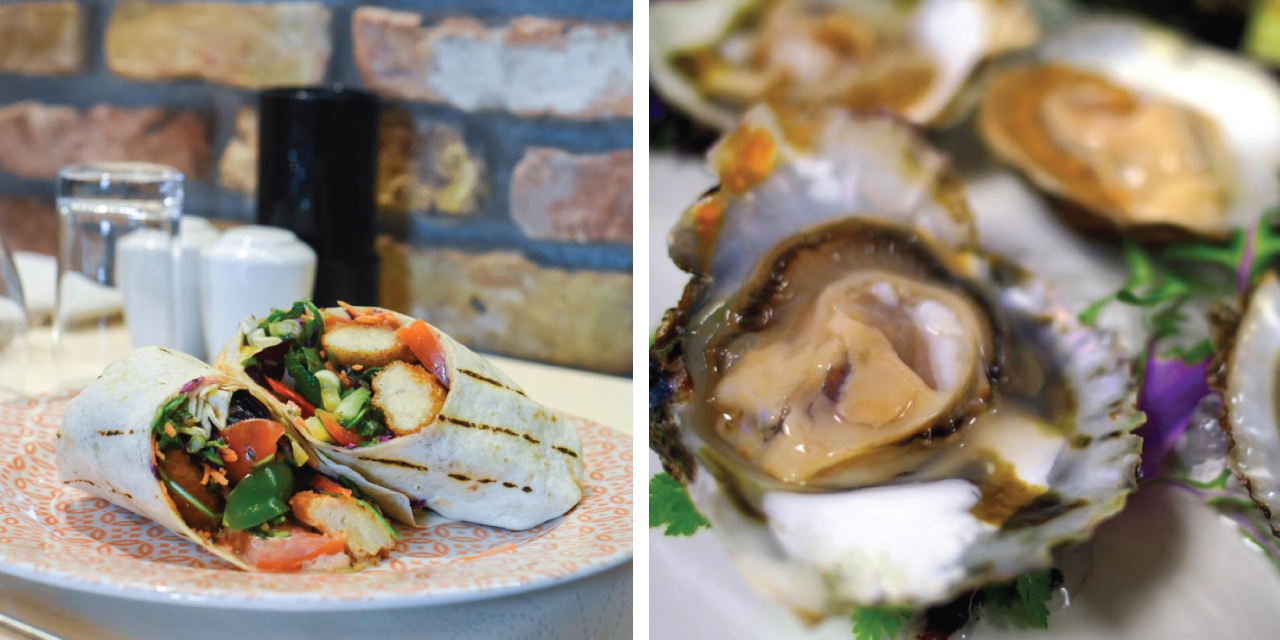 1. Indulge in fantastic food
Whether you're fueling up for you're day at breakfast time, taking a lunch break or reflecting on a great day with loved ones at dinner, you won't be stuck finding quality food for great value in Oranmore.
Breakfast
Brazco Coffee Academy
Kick your day off right with a great cup of tea or coffee and something from the delicious breakfast menu in one of Brazco Coffee Academy's two shops in Oranmore. There's a great kids menu to keep the little ones happy. They also showcase local art for you to enjoy while you're enjoying your breaky.
Carraig Lair Shopping Centre, Oranmore and Main Street,Oranmore// More info
Poppyseed
For breakfast or lunch in a chic and comfortable café, head to Poppyseed in Oranmore. This friendly, warm café serves delicious food, prepared onsite by a team of qualified chefs, with a focus on fresh ingredients and homely, soulful dishes. Or just pop in for a coffee or a cup of tea. The cafe is comfortable and lovely, with intimate home-style seating for a cosy get-together, and the usual tables for a big meal.
8 Castle Court, Castle Road, Oranmore // More info here
Lunch
Da Enzo Ristorante Italiano
This family-friendly Italian restaurant has an €8.95 lunch special. It also has an affordable afternoon and evening menu with some of the best pizza and pasta around, and an incredibly tempting desert menu for after! The menu is influenced by the home-cooked Italian traditions of head chef and owner Enzo, who was born and raised in Naples — so this is as authentic as it gets!
Unit 6 Orantown Centre, Station Road, Oranmore, Galway// More info here
Dinner
Basilico Restaurant
With an number of accolades to its' name, including an AA Rosette for Fine Dining, the Basilico Restaurant in Oranmore, has been incredibly successful since opening in 2008. The a la carte menu has a wide variety of dishes to suit all tastes and budgets and a new menu is prepared every season so you'll never get bored of Basilico. Their stone baked pizza is hard to beat in both taste and price and it's prepared fresh every day by Italian Pizzaiolo, Marco Tomassi along with authentic Italian bread.
Main St, Innplot, Oranmore, Co. Galway // More info here
Armorica
This cosy French restaurant serves dishes made with locally sourced ingredients. The stone building provides a rustic vibe that makes it perfect for a date night, but it's also a family-friendly establishment with a kids' menu that's just as tasty as the adults'! They also have a fabulous selection of wines to enjoy with your dinner, during a relaxing evening in Armorica.
Main St, Oranmore, Galway // More info here
Santoor Indian restaurant
Santoor Indian Restaurant has a wide variety of delicious Indian food. From chicken Tikka to prawn bhuna and a great selection of vegetarian dishes, the food at at Santoor is renowned throughout Galway for its excellence. Order a takeaway, or have a sit-down while the friendly and accommodating staff make you feel at home while you enjoy your meal.
Main St, Oran More, Oranmore, Co. Galway // More info here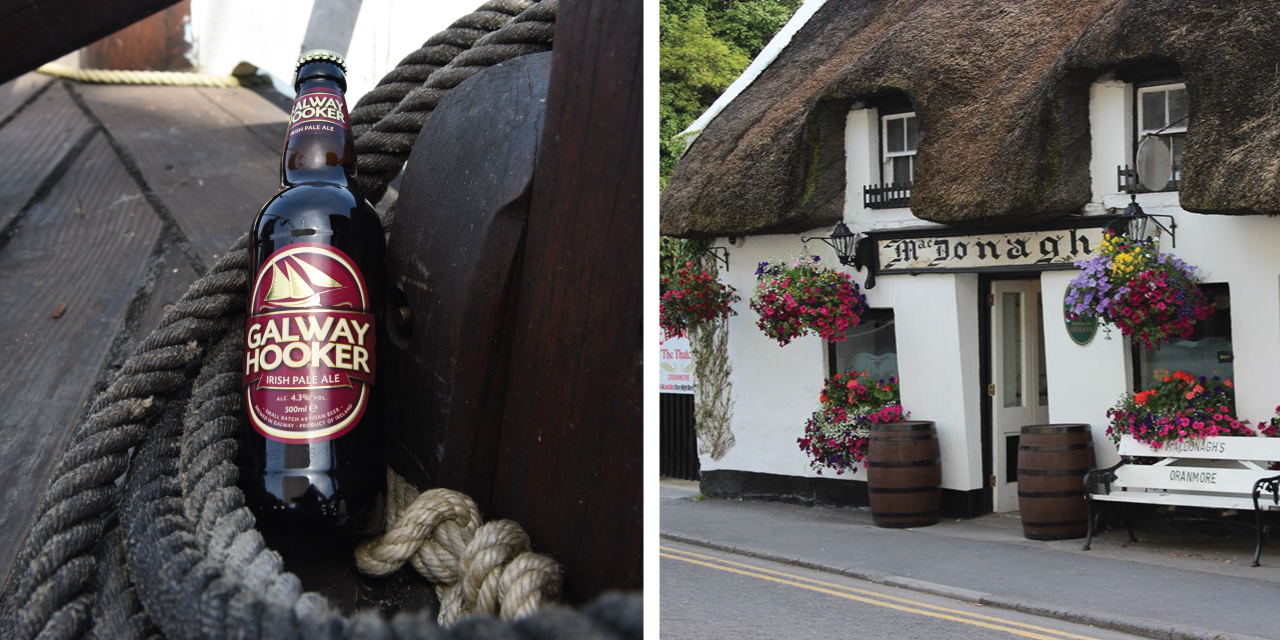 Head out for a few drinks
McDonaghs, Thatch Bar
This quaint bar sits right in the center of Oranmore. Its thatched roof gives it an old fashioned and traditional feel, and provides a laid back atmosphere, so it's the perfect place for a pint.
Main St, Innplot, Oranmore, Galway // More info here
Porter House
With a great evening menu that uses local produce to create freshly prepared dishes and a drinks menu to suit all tastes, Porter House is a great place to go to enjoy a meal and stay for a few drinks. They offer live music every Saturday in a lively atmosphere and staff that will go out if their way to make sure you enjoy your visit!
Main Street, Oranmore, Galway // More info here
Make sure you try Galway Hooker Beer!
Located in Oranmore is Galway Hooker Brewery, an independent artisan brewery dedicated to the production of high quality, natural and full flavoured beers. This quality craft beer has twice been named as Ireland's Best Beer! The brewery was established in 2006 by two cousins, Aidan Murphy and Ronan Brennan. The beer is now available nationwide but where better to try it than in the town that produces it. If you become a real fan why not sport some Galway Hooker Merchandise available at their online shop.
Deerpark, Oranmore, Co Galway // More info here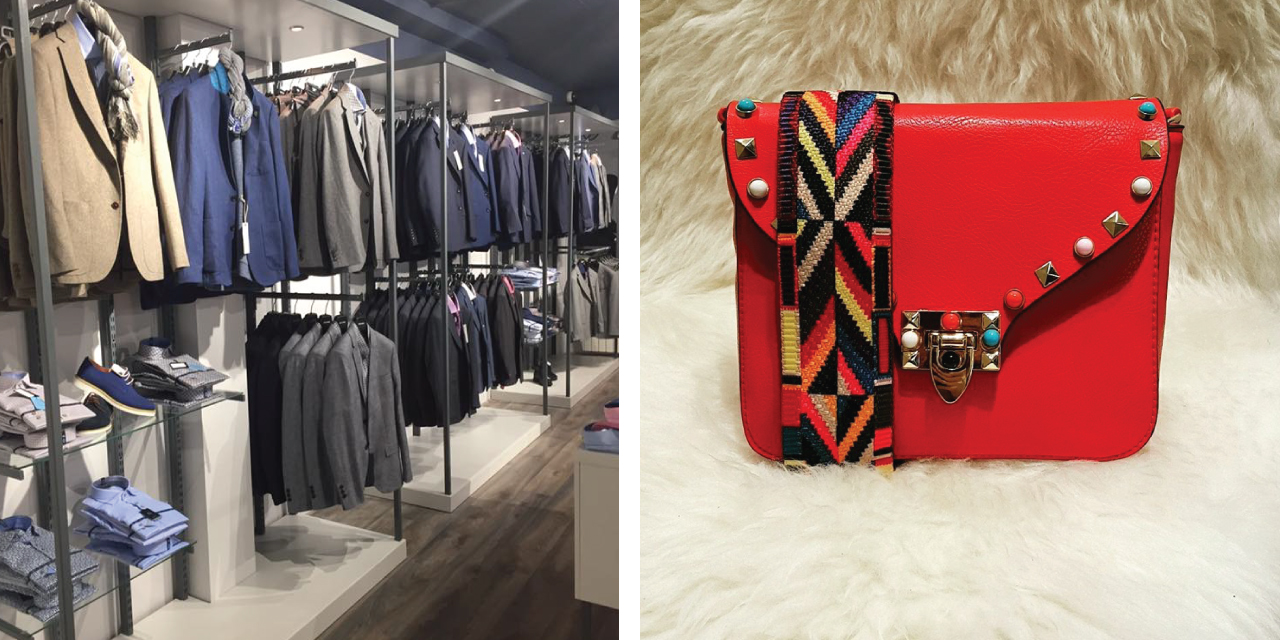 2. Shop for something unique
We all love a good shopping spree. Pick up something special in one of Oranmore's boutique stores. Here are our favourites!
Ellie Lane Boutique
This lovely boutique shop specialises in personal styling and giving a unique shopping experience. The friendly and fashion-forward staff are sure to help you find something from their collection that you'll love! So whether it's a fabulous dress for a special occasion or a casual jumper for work, Ellie Lane is the perfect place to treat yourself.
Unit 9B Howley Sqaure Main Street Oranmore, Galway //More info here
Wolf and West Menswear
Whether you're looking for a killer suit or something slightly more casual or that perfect accessory, Wolf and West has you covered. With high quality brands at great value, you're sure to find something great to add to your wardrobe. You'll definitely look dapper in whatever you leave with from Wolf and West.
Unit 4, Howley Square, Main St, Innplot, Oranmore, Co. Galway // More info here
3. Explore the area
Full of history and surrounded by stunning views of Galway Bay, go explore and see what wonders you find in Oranmore!
Rinville Park
Just five minutes outside the village of Oranmore, Rinville Park is the perfect place to take a stroll on the trails through the woodland. There's a big kid's playground for the little ones. The park is home to a castle and an old stately house which dates back to the 16th century, so it's a great place to immerse yourself in the history of Oranmore. The scenic views of Galway Bay make it a magical place to wander around.
Rinville, Oranmore, Galway, Ireland // More info here 
Oranmore Castle
Visit Oranmore Castle which dates back to around the 15th century! If you are there between June and September, it's open periodically for tours (check their website for more details). Originally a stronghold of a prominent norman family of Galway, it is steeped in history with a story to tell. And the panoramic views of Galway Bay, especially with a summer sunset, are something special.
Castle Rd, Innplot, Oranmore, Co. Galway // More info here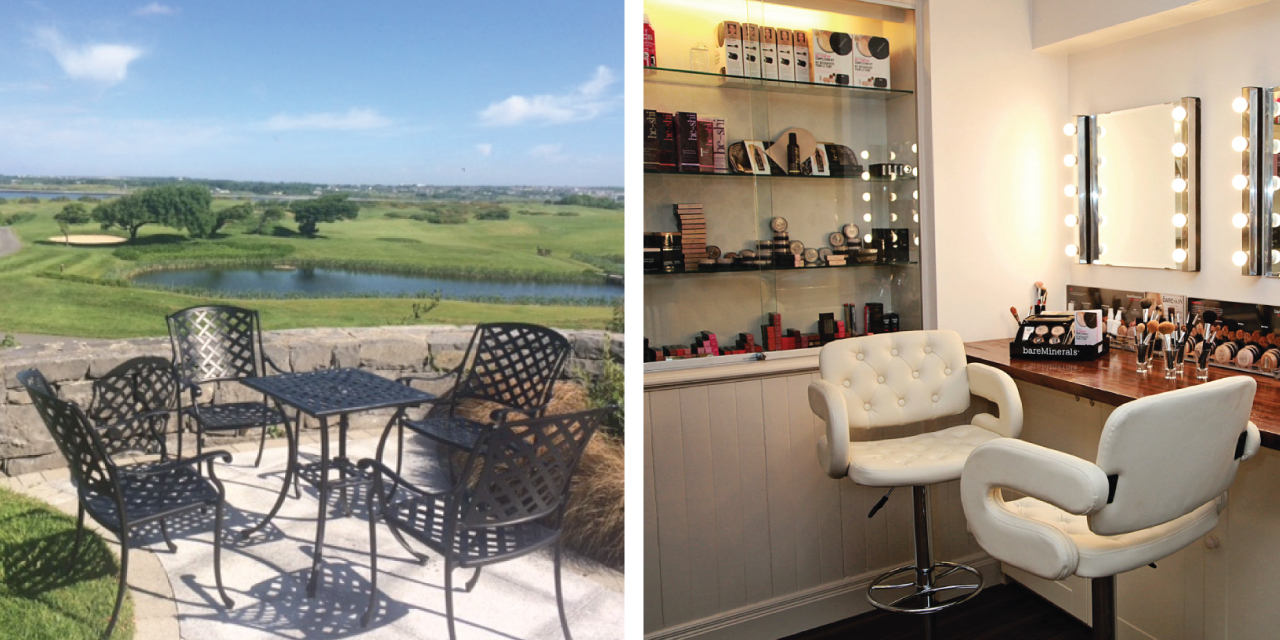 4. Take it easy and enjoy
If your visit to Oranmore is a chance to relax, then treat yourself to a round of golf or a massage to relieve some stress.
Galway Bay Golf Resort
Why not book a tee time in this beautifully landscaped golf course? This course was designed by Ryder Cup and World Cup golfer Christy O'Connor Jnr and incorporates the stunning views of Galway Bay with with mature trees, water hazards, concealed bunkers and highly acclaimed putting surfaces. After your round, why not enjoy a meal in Rinville Point Restaurant. Choose from the à la carte menu which features a delicious range of dishes, whilst enjoying the panoramic views of Galway Bay.
Renville Ct, Rinville West, Oranmore, Galway // More info
SeaBreeze Beauty & Day Spa
Fancy a day at the spa? Whether it's a manicure or a seaweed bath, you're sure to leave feeling relaxed and refreshed after a treatment from the qualified and experienced therapists at the SeaBreeze Spa. The calm and relaxing atmosphere makes it the perfect place to spend a few hours after a hectic week or during a weekend break.
Oranmore Town Centre, Oranmore, Co. Galway // More info here


5. Bring the family
We can't forget about the kiddies. Here's some places to check out when they have the kind of energy you dream of!
Busy Bees
Burn that energy in the Busy Bees activity zone! There's a baby and toddler area for the really little ones. Enjoy a cup of tea or coffee, while watching your children have the time of their lives in this fun, colourful play area. If you're looking to give them a really special treat let them create their own unique teddy bear at Teddy Mountain.
5 Oranmore Business Park, Carrowmoneash, Oranmore, Co. Galway // More info here
Toodlelou Creativity Lab
Get creative at Toodlelou Creativity Lab. They have classes and sessions for kids from 2 to teenagers so this is a great place to let their imagination run wild! Why not drop into their open studio on Saturday from 10am-1pm for €10 and let your kids' inner Picasso shine bright!
6 Bog Rd, Oran More, Oranmore, Co. Galway // More info here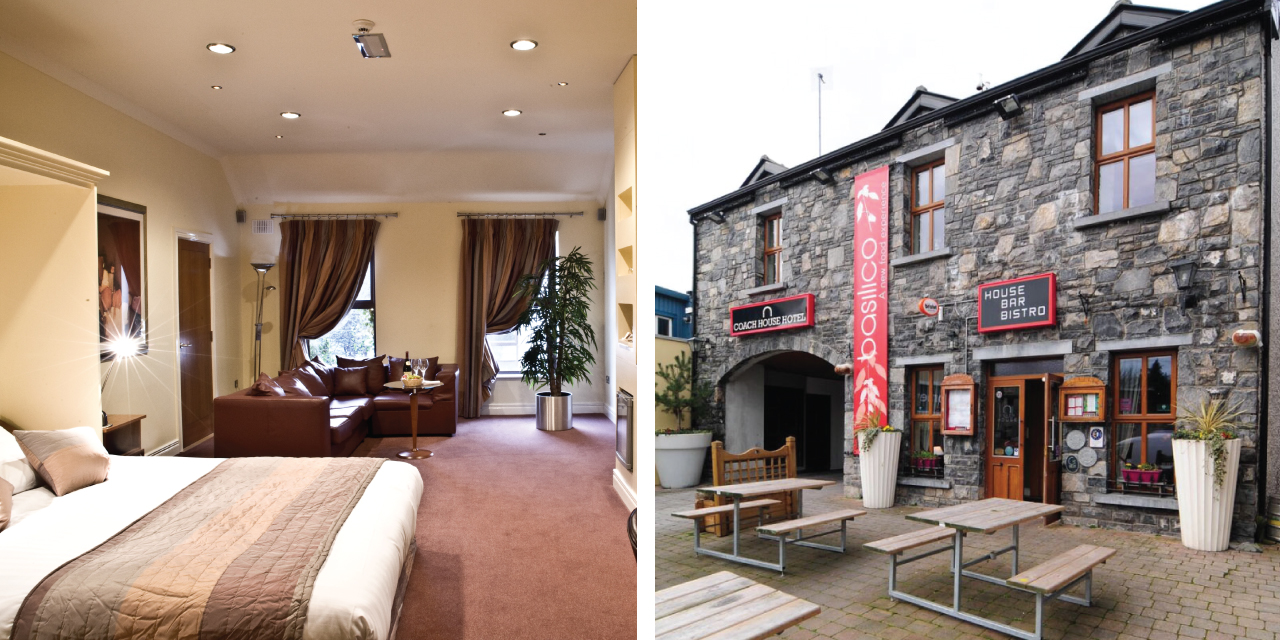 6. Catch some z's at the end of the day
After a long day exploring what Oranmore has to offer, you'll need somewhere comfortable to chill out and get a good night's sleep. Luckily Oranmore gives you options.

Coach House Hotel

With sixteen modern en-suite bedrooms, this boutique Hotel in the center of Oranmore is perfect for those looking to get out and explore the local area. It boasts Bridgestone Award winning Italian restaurant, Basilico, which serves bistro-style Italian food, a more refined menu, and drinks from the bar. To top it all off, kids under 12 stay for free and get free breakfast, so it's perfect for young families.

Kelly's House, 2 Main St, Innplot, Oranmore, Co. Galway //  More info here

Oranmore Lodge Hotel

This 4 star accommodation, developed from an 1850s manor house has a luxurious and elegant yet homely feeling from the moment you walk in the door. Book a table in the  Hunt Room Restaurant, where the intimate setting means fast and attentive service, or have a more relaxed meal in the bar which regularly has live entertainment. The leisure center facilities include a pool, Jacuzzi, Sauna & Steam Room, as well as a gym, great for those who like to stay active on holiday!

Carrowmoneash, Oranmore, Co. Galway // More info

Featured Images: Left: Oranmore Lodge Hotel, Right: Coach House Hotel

Words by Lauren O'Rourke