What's your ideal holiday? Mine includes sunlight, tea and cake, high-quality woollens and lots of brunch -- all of which is promised at the Corrib House Tea Rooms & Guest Accommodation.
Well, maybe not the sunlight, but it's Galway, after all. They compensate with beautiful views from their restored 20th-century Georgian townhouse. Here's why we at This is Galway love the Corrib House -- and we hope you do, too!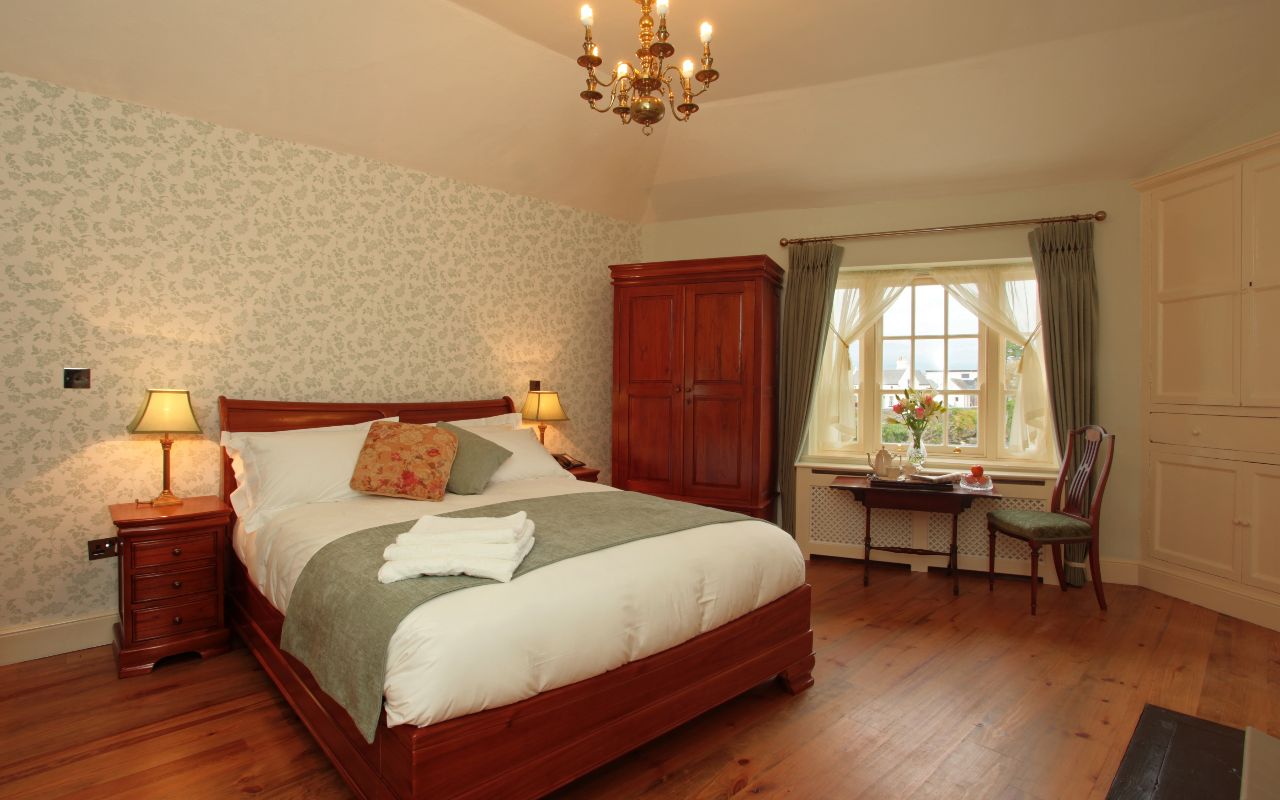 1. Each bedroom is individually designed to perfection
It's like stepping into a romantic 19th-century novel, but the good kind, where they have running water and electricity and women's rights.
Rustic furniture, lavender-scented rooms and super-soft linens create a romantic country atmosphere that invites you to relax, pick up a book, and have an extra slice of cake with your cuppa. You might be right in the middle of town, but with views of the River Corrib (for the suites) or the courtyard garden (for the standard rooms), you wouldn't know it. The Riverside Suite has a very cosy sofa and fireplace set-up (use of said fireplace isn't recommended, but it looks great) and a bedroom upstairs, so it really does feel like home. A very charming, clean, well-decorated Irish home, with plenty of cosy wool and oil paintings, which is really the home of (my) dreams.
If I could live in the Corrib House Guest Accommodation, I absolutely would. But there are only five bedrooms.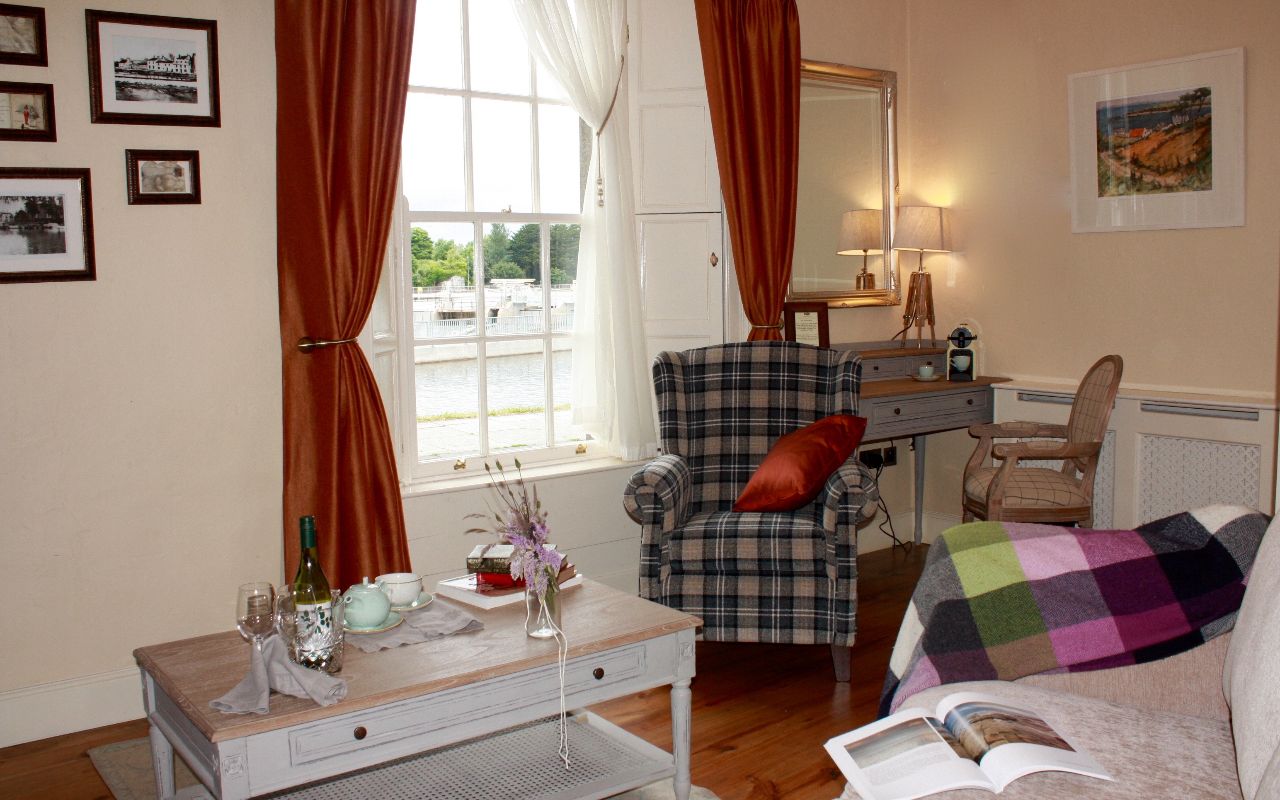 2. The location couldn't be more ideal
Tucked away along the Salmon Weir, the Guest Rooms make you feel like you're somewhere quiet and private. The bedrooms and tea rooms offer lovely views of the River Corrib and Salmon Weir, which is just picture-perfect, especially on a sunny day. Their courtyard around the back is the perfect place to enjoy your brunch if the weather allows.
But once you step outside, you realise you're right in the heart of Galway. The cathedral is a two-minute stroll away, and a lovely five-minute ramble along the river will land you right beside the Spanish Arch and everything else that Galway has to offer.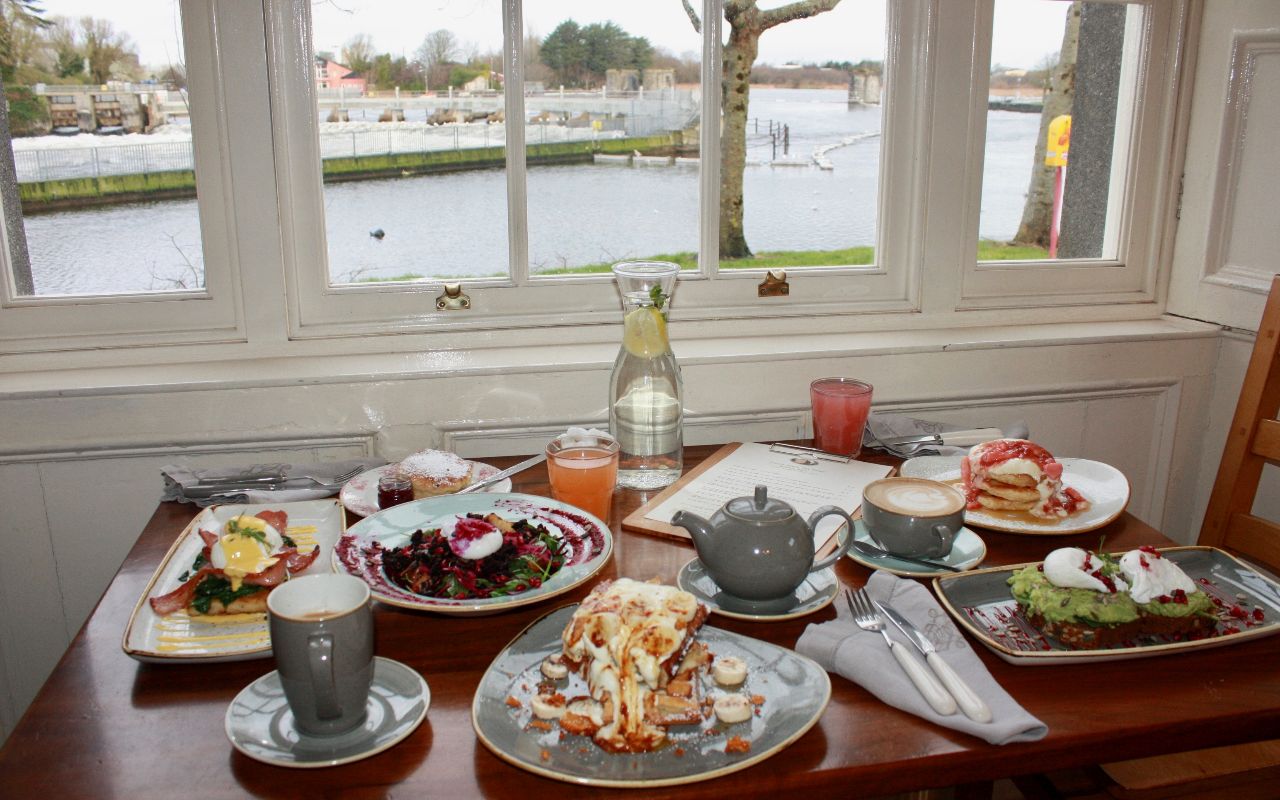 3. The tea rooms offer one of the best brunches around
Even if you're living in Galway all your life, you haven't really lived until you've experienced a Corrib House brunch.
You get to enjoy those views of the Salmon Weir, while enjoying a brekkie that's all natural and locally sourced, in a beautifully rustic, cosy tea room. In the winter they light the fireplaces in the tearooms to ramp up the cosiness. Go for the Corrib fry, with local Colleran's sausage and all the fixings, including their own homemade tomato chutney, or enjoy something sweet, like their buttermilk pancakes with apple compote and real maple syrup.
If you're a guest, breakfast is made even easier. Enjoy it in the tea room if you've got time, or take a home-made continental brekkie to go if you've got an early morning ahead of you. They provide an order-form to fill out the night before, so you don't have to scramble in the morning.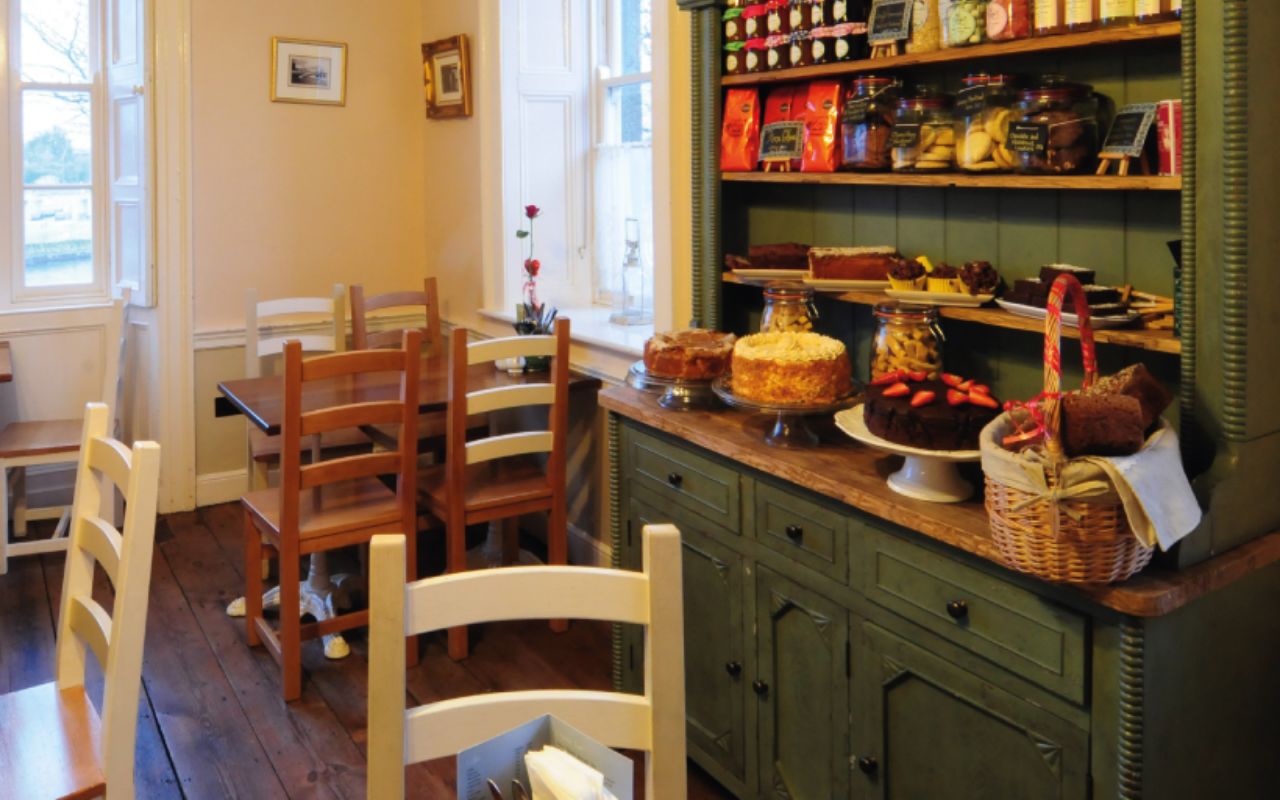 4. Their lovely staff will make any visit, long or short, a memorable one
The Corrib House are run by a small team of people, dedicated to providing a great service. Whether you're calling in for a cuppa and one of their home-baked treats, or spending a special occasion in one of their rooms, they'll greet you with a smile and make you feel as welcome as if you were visiting an old friend.
Their chefs always go the extra mile, bringing different cakes and fun flavoured scones to the menu, incorporating all local and seasonal produce when possible. They're in early to make breakfast and are always changing up the menu for special occasions.
And their staff love what they do -- they probably want to live there, too. (Actually, that's confirmed: when I visited, Jess and I both agreed we'd like to move in.)
Find more on the Corrib House Guest Accommodation here and the Tea Rooms here or head straight to their website.  And make sure to follow them on social!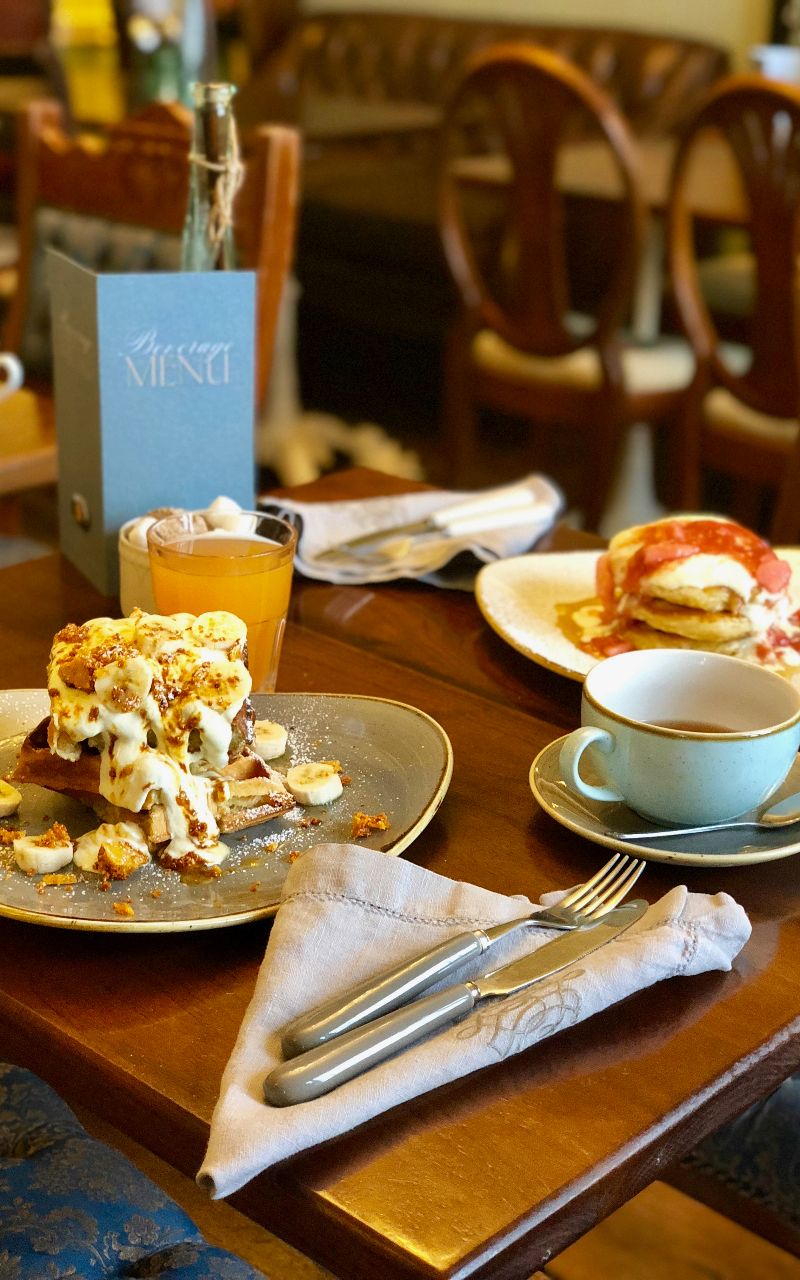 Published on Updated on